Washington now has 'strongest overtime law in the nation'
WSLC hails Washington's updated overtime pay rules, saying they will help 'restore work-life balances' for thousands of families.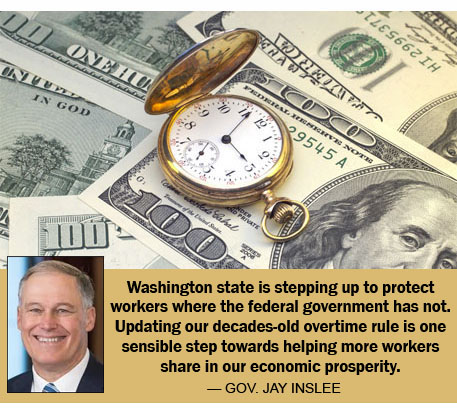 TUMWATER (Dec. 11, 2019) — The Washington State Department of Labor and Industries (L&I) on Wednesday announced its long-awaited rule change to update and restore overtime protections for hundreds of thousands of salaried workers in the state.
Under the new rules — which will be phased in over the next seven-plus years at different rates for large and small employers — salaried workers who earn less than 2.5 times the Washington state minimum wage, or about $83,000 a year in 2028, will be guaranteed time-and-a-half pay for every hour they work over 40 each week.
"Washington now has the strongest overtime law in the nation," said Larry Brown, President of the Washington State Labor Council, AFL-CIO. "This update is badly needed to restore overtime pay protections and to restore work-life balances in our state."
The current salary threshold, under which time-and-a-half overtime pay is required, is just $23,660 per year. It hasn't been updated and adjusted for inflation since 1976. That means that businesses can declare employees salaried, pay them the state minimum wage (about $25,000 a year for full-time workers) and make them work for free for any hours beyond 40 in a week. During L&I's three-month public hearing and comment period for the rule update, the state agency heard from many low-wage workers who are being forced to work 20 to 30 hours each week for free because of the outdated rules.
Beginning July 1, 2020, the overtime salary threshold in Washington will increase to $675 a week ($35,000 a year), which is 1.25 times the state minimum wage. It will be raised again incrementally each year until 2028 when it reaches 2.5 times the minimum wage, or approximately $1,603 a week (about $83,356 a year), according to L&I estimates.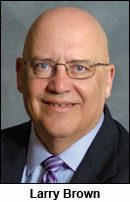 "When employers can make you work extra hours for free, the workweek never ends and lives become a constant scramble," Brown said. "It's almost impossible for salaried workers denied overtime pay to maintain their health, care for their families, and make some time for themselves. But when an employer has to pay more for extra work hours, it means more parents have more time for their children, more neighbors have time for their communities, and more people have time to pursue their passions.
"Most of us need to work to live, but nobody should be required to live only to work," he added.
Wednesday's announcement is the final step of an extended rulemaking process led by Washington Gov. Jay Inslee, state and local lawmakers, and stakeholders.
Inslee hailed the announcement as "an incredible day for Washington… All people should share in our state's prosperity. Yet, due to these outdated rules, many have worked long hours without compensation. This is valuable time they could otherwise spend with their families and in their communities."
In the decades that the salary threshold has been frozen in Washington state — and across the nation — the percentage of salaried American workers eligible for overtime pay has gone from more than 60% in the 1970s to less than 7% today. That's why several states, including Alaska, California, Oregon and several others, have higher overtime salary thresholds than the federal level.
Now Washington joins those states in taking action to restore overtime protections, where the federal government has failed to do so.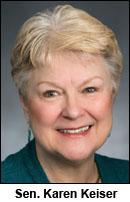 "One of the hidden reasons that pay has stubbornly stayed low despite our recovery is that more and more workers are working more and more hours, but not getting paid overtime," said state Sen. Karen Keiser (D-Kent). "Given the lack of federal leadership, it is important we set clear, fair standards for Washingtonians at the state level."
The updated rules will help close that loophole. Employers will now have the following choices:
●  Limit hours to keep salaried employees at 40 hours a week.
●  Pay overtime for any work more than 40 hours in a workweek.
●  Raise wages to meet the new threshold and maintain a worker's overtime-exempt status.
After hearing complaints from some business owners during the comment period, L&I did extend the phase-in from its initial proposal, moving the final year of implementation from 2026 to 2028 — a change that extends an already extended phase-in period.
"Washington is setting a new benchmark for states restoring overtime protections for salaried workers who have fallen behind over the last 40 years," Keiser said. "While I'm disappointed the department chose to prolong the wait yet another two years for some Washington workers, Washington is once again leading the nation in doing what's best for workers, families, and for our economy."
Some supporters of the rule change predict that corporate lobbying groups and conservative state lawmakers will seek to undermine the rule and weaken it during the extended phase-in period.
"We can expect to hear the usual fear-mongering from rapacious employers who don't want to pay their employees for their time," said Nick Hanauer, a Seattle venture capitalist and progressive civic activist who strongly supported the updated overtime rules. "What those trickle-downers won't acknowledge is that this restored threshold is well within historic norms — in fact, it's even lower than the federal overtime threshold that was in place when the American middle class was at its strongest."
---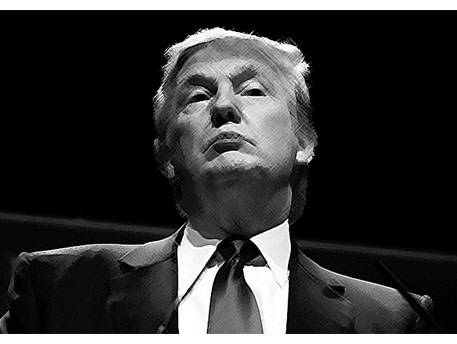 Meanwhile, the Trump administration recently announced a plan to dramatically scale back an Obama-era rule to update the federal salary threshold for overtime exemption. Trump's U.S. Department of Labor proposed to raise the federal threshold for overtime pay exemption to $679/week, or $35,308/year.
President Obama's 2016 federal rule increased that national salary threshold to about $47,500 before it was derailed by a legal challenge from Republican state attorneys general and a federal judge in Texas. Had the Obama rule, which provided for automatic inflationary updates of the threshold, remained in place, the threshold would be $51,064 today and $55,000 in 2022.
An analysis suggests that millions of Americans — well over half of the workers who would have gotten new or strengthened overtime protections under Obama's 2016 rule — will be left behind by Trump administration rule.
"The Trump administration's proposal is way too weak and totally insufficient to restore the basic protections of the 40-hour work week," Brown said. "Because the overtime pay protections have been allowed to erode for decades, millions of Americans have been forced to work longer and longer hours without extra pay. If everyone who makes just $35,000 per year can be denied extra pay, it's like their time doesn't count."
As with its higher state minimum wage, Washington's new updated overtime rules will supersede the lower federal standard proposed by the Trump administration in this state.
Short URL: https://www.thestand.org/?p=82348
Posted by
David Groves
on Dec 11 2019. Filed under
STATE GOVERNMENT
. You can follow any responses to this entry through the
RSS 2.0
. Both comments and pings are currently closed.