Swedish must address staffing ● PRO Act teed up ● PSAV workers need contract
Monday, February 3, 2020
---
LOCAL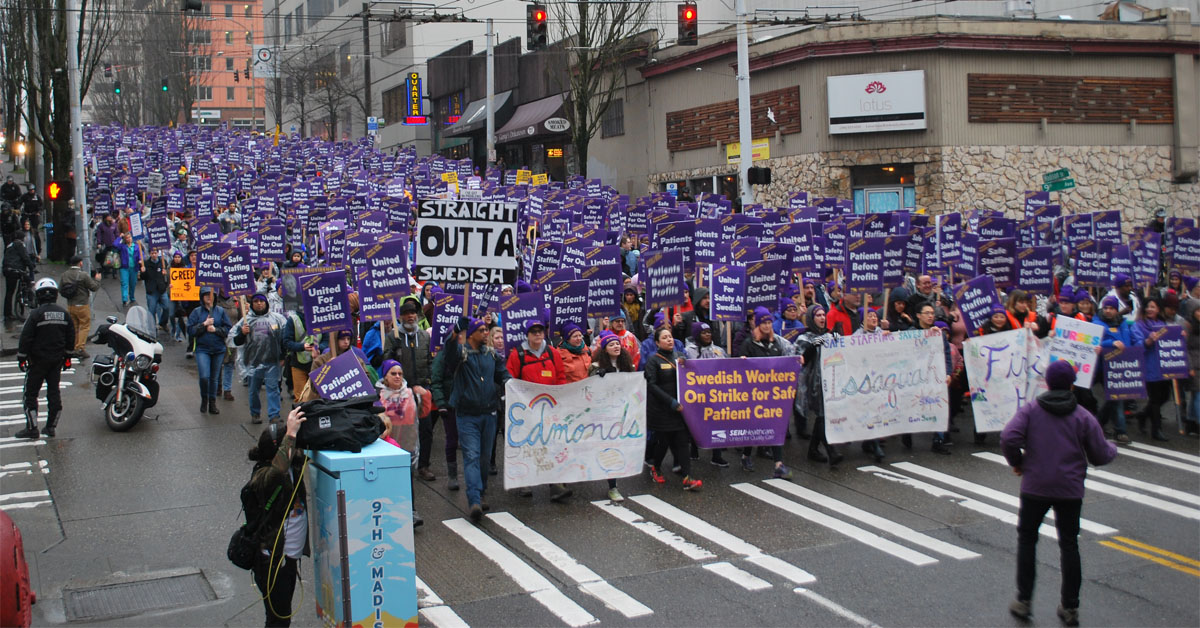 ► In the (Everett) Herald — Strike at Swedish is over, but contract dispute is not — The three-day strike at every location of health-care provider Swedish is over, but some nurses and other workers are still rallying outside the hospitals… The two sides have been negotiating for nine months. In its last offer, Swedish proposed 11.25% raises over four years, new child and elder care benefits, and no changes for paid time off. Union organizers said the deal didn't do enough to boost staffing levels. Now, that offer is off the table. With the strike, Swedish withdrew it.
► From KUOW — Staff describe chaotic scenes Swedish hospital during strike. Swedish says everything is fine
► In the Seattle Times — Swedish has hundreds of nursing jobs open, creating double the vacancy rate of other local hospitals — Staffing levels are one of the key grievances cited by 7,800 Swedish nurses and health care workers who just conducted a three-day strike. Along with recent cuts in nursing units, Swedish has hundreds of nursing positions open, creating a vacancy rate more than double of other major hospitals in the Seattle area.
► In today's Yakima H-R — Employers locally — and across the state — eager to recruit former Astria Regional employees — Some 500 people lost their jobs when Regional closed suddenly. Many of those workers are expected to secure jobs in the medical field and, ideally, remain in the Yakima Valley.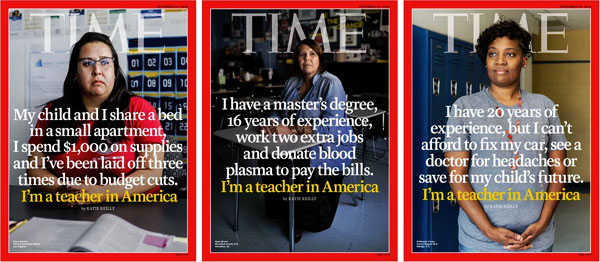 ► In today's Seattle Times — Many are interested in Washington state's hardest-to-fill teacher jobs. They just need support to get there, survey finds. — In Washington state, there are thousands of people working in classrooms without complete teaching credentials. If they get the support they need to be fully certified, they could be instrumental in staffing some of the hardest-to-fill teaching jobs — and could help bring more racial diversity to the state's mostly white teacher workforce, according to a report released this week.
► In the Tri-City Herald — Benton deputies call Sheriff Hatcher a 'tyrant.' Majority vote 'No confidence' — His treatment of employees is "unprofessional and dehumanizing," said the union.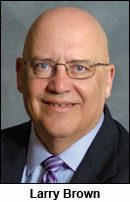 ► Last week on We Do the Work — WSLC President Larry Brown and SICLC Secretary Treasurer Leonard Kelley (audio) — Brown and Kelley talk about the effects of the Supreme Court's 2018 Janus decision in Washington state and some of the other developments over the past year for organized labor in Washington state.
---
THIS WASHINGTON

► In the (Everett) Herald — Deadline pressure is growing to get bills out of committees — At the Capitol here, lawmakers will be focusing on the legislative session's first important deadline. Friday is the cutoff for getting a policy bill out of committee. Those that don't make it out by 5 p.m. Feb. 7 are pretty much done for the session.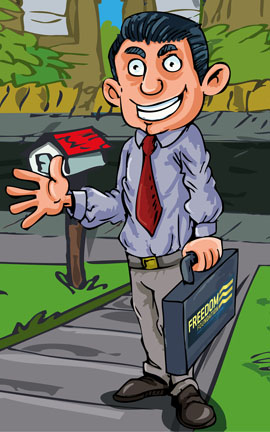 ► In the (Everett) Herald — Freedom Foundation is targeting unions and Democratic Party (letter) — Like anyone else in Washington, editorial boards have a right to take any stance they want but in doing so should be clear about the motivations of those involved in the issue and describe them accordingly. I would suggest: the Freedom Foundation is a political organization trying (and failing) to bankrupt unions and help elect right-wing politicians. Anything less would not be accurate.
The Stand (Jan. 27, 2020) — Newspapers take the low road with opposition to HB 1888 (by David Groves) — The fact that newspapers and their lobbyists are not only dismissive of public employees' right to privacy and safety at home, but also parroting the anti-union talking points of the Freedom Foundation is very disconcerting. When newspapers stray from simply making their case on questions of public policy to aligning their agenda with secretly funded quasi-political organizations, they risk losing not only their credibility on open government issues, but also the public trust in their journalistic objectivity.
► In the (Centralia) Daily Chronicle — Carolyn Long raises more than $1 million in challenge to Herrera Beutler — Carolyn Long, the Democrat pursuing a rematch against Rep. Jaime Herrera Beutler in southwest Washington's 3rd Congressional District, has raised more than $1 million in what is looking like the state's most competitive House-incumbent challenge of 2020.
The Stand (July 30, 2019) — WSLC endorses Carolyn Long for Congress in 3rd District
► In today's Olympian — Eyman loses another lawsuit, followers ante up for governor's campaign — A Thurston County judge on Friday dismissed a lawsuit filed by anti-tax activist Tim Eyman that sought a ruling on whether Initiative 976 complies with the state Constitution and should take effect.
---
THAT WASHINGTON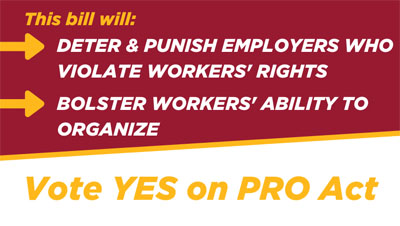 ► From Bloomberg — House vote on union-backed bill sets up test for 2020 elections — A bill that would make the most significant changes to labor law in generations is shaping up to be a litmus test in the fall elections, as union and business lobbyists pressure lawmakers in both chambers ahead of a vote in the House this week. Support for the Protecting the Right to Organize Act (H.R. 2474) is a prerequisite for House lawmakers who want union support in reelection battles. The bill amounts to a union wish-list of legislative changes, including eliminating right-to-work laws, making it harder to classify workers as independent contractors, and imposing penalties against employers who retaliate against unionizing drives.
EDITOR'S NOTE — All seven members of Washington's Democratic House delegation are co-sponsors of the PRO Act, and Sen. Patty Murray is prime sponsor in the Senate with Sen. Maria Cantwell co-sponsoring.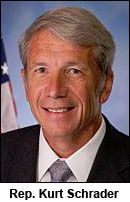 ► In the Statesman-Journal — Oregon Rep. Kurt Schrader can help turn the tide of inequality by supporting the PRO Act (by Graham Trainor) — Next week Congress will vote on a bill to help turn back the tide of inequality – but Oregon's own Congressman Kurt Schrader does not support it.  Schrader is the only Democrat in our Congressional delegation who has not co-sponsored the PRO Act… The PRO Act is a common-sense bill to bring our labor laws into the 21st century, and working Oregonians are counting on Congressman Schrader to be on their side.
► From the AP — Impeachment trial heads to historic end in frenetic week — Trump's impeachment trial heads toward a historic conclusion this week, with senators all-but-certain to acquit him on charges of abuse of power and obstruction of Congress after narrowly rejecting Democratic demands to summon witnesses.
► In today's Washington Post — In case you had any doubt, impeachment will plague Senate Republicans (by Jennifer Rubin) — Both poll numbers and the hapless Senate Republicans' performances on Sunday trying to justify their conduct in the impeachment trial suggest President Trump and his enablers are clueless if they think the public will accept the trial as exoneration of the president. Rather, it seems Republican senators are shockingly unaware of their constitutional obligations and unable to provide a coherent explanation for their actions.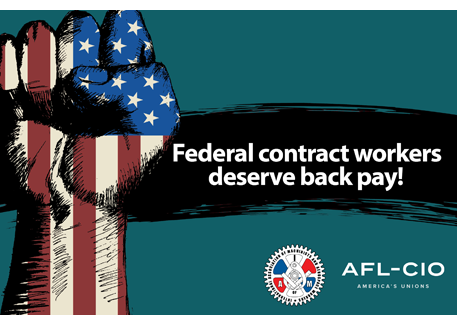 ► In the Washington Post — Federal workers got back pay after the shutdown. But these low-wage contractors did not. — It's been one year since the longest partial government shutdown — at 35 days — ended. Federal employees received back pay for time missed, but many contractors still have not. "We're just federal contractors, so we're like the bottom of the barrel," said Michelle Serrano, 44, a security officer at the Smithsonian's National Museum of the American Indian branch in New York. "We're not considered federal workers." House Democrats approved a bill in June, with no Republican support, that would have provided people like Serrano back pay.
► From Vice — AT&T lied about everything it promised to do if it got a tax cut — AT&T said a net neutrality repeal and tax cut would result in new jobs and more broadband investment. It's cut tens of thousands of jobs and is spending less than ever.
---
NATIONAL
► From Vice — Instacart workers win historic union election — A group of Instacart employees in the Chicago suburb Skokie voted to unionize with the UFCW Local 1546 on Saturday—a historic win for the grocery delivery platform. The vote was 10-to-4 in favor of the union, according to workers.

► From Common Wealth — Here's why we're forming a union at PSAV (by John Brown) — Many techs work back to back shifts and often times 16-hour days, especially during the busy season. Often times our schedules are last minute and chaotic. Many of the events we work on are short-staffed. And even though we're entrusted with producing high-profile events for celebrities and CEOs, we're struggling to afford our rent. We've raised our concerns with upper management, but they've dismissed us. We're frustrated that a global industry leader that prides itself on exceptional service doesn't respect the skilled men and women who perform that service. So we're forming a union to advocate for better pay and conditions. We're not asking for the earth and the moon, just more predictable and stable schedules, and a decent wage that's commensurate with our role and expertise.
EDITOR'S NOTE — Puget Sound-area PSAV workers have voted to unionize but have been fighting for a first contract for years. If you are holding an event at a facility that uses PSAV (like the SeaTac DoubleTree Hotel) tell them they need to settle a first contract with these workers or you demand to use a different unionized a/v contractor.
---
The Stand posts links to Washington state and national news of interest every weekday morning by 10 a.m.
Short URL: https://www.thestand.org/?p=83662
Posted by
David Groves
on Feb 3 2020. Filed under
DAILY LINKS
. You can follow any responses to this entry through the
RSS 2.0
. Both comments and pings are currently closed.