Washington state's unions tackle COVID-19
Labor leaders huddle on best practices to protect the workers who are protecting the public
SEATTLE (March 5, 2020) — Washington state has become the epicenter of the COVID-19 outbreak in the United States, and the state's unions are stepping up to protect the workers who are protecting the public.
That means making sure that the dedicated people who respond our emergencies, care for our sick and elderly, staff our schools and other public institutions, and provide other critical services have the resources and information they need to do their jobs, while also protecting themselves and their families. That also means making sure than anyone sickened, quarantined or otherwise prevented from working doesn't needlessly suffer financially or lose their health insurance coverage at the worst possible time.
President Larry Brown and Secretary Treasurer April Sims of the Washington State Labor Council, AFL-CIO on Wednesday convened a teleconference for all unions to hear from representatives of the workers on the front lines of this outbreak: first responders, nurses and other health care workers, public school teachers and staff, and long-term care workers. All are actively engaged in training and educating their members, clarifying policies and procedures, and making sure their members' rights are protected amid this rapidly evolving crisis.
Here's a quick summary: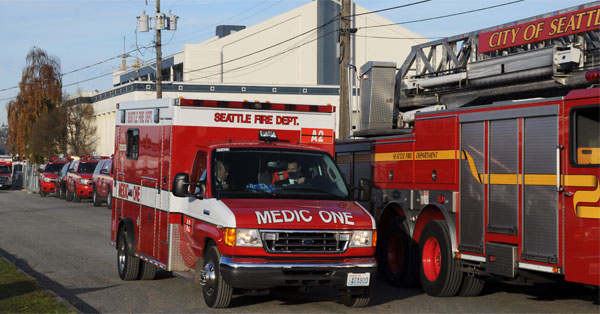 FIRST RESPONDERS — IAFF 7th District Vice President Ricky Walsh reported on the circumstances of Kirkland fire fighters' exposure to the coronavirus at the Life Care Center. Some of them later developed flu-like symptoms, are under quarantine or isolation, and are awaiting COVID-19 test results.
The IAFF has a COVID-19 section of its website to educate and inform first responders. Among the challenges police, fire fighters and EMTs are facing is that they aren't always given detailed or proper instructions when dispatched. In Kirkland, fire fighters were dispatched to the Life Care Center last Thursday night for a resident experiencing shortness of breath. They were never alerted to wear masks. In the days since, Walsh said, this has continued to happened as fire fighters are dispatched to help someone with a "bloody nose" or "diabetic emergency" and find themselves potentially exposed to the virus.
The union is urging dispatchers to reevaluate their practices to determine if calls concern a person who has signs or symptoms and risk factors for COVID-19, and asking all fire fighters to study and review proper preparation, protection and decontamination procedures for potential exposures.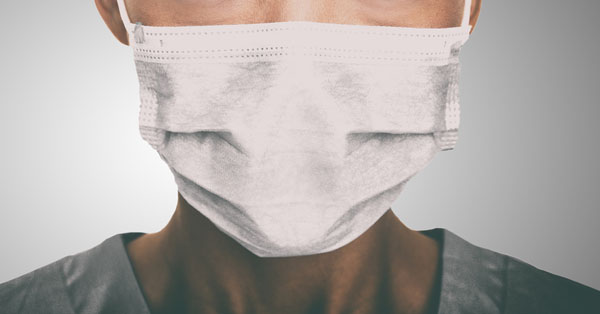 NURSES AND HEALTH-CARE WORKERS — Anne Tan Piazza of the Washington State Nurses Association said the WSNA is taking part in the multi-agency public response established by the Washington State Department of Health. (See WSNA's March 3 statement for more information.) The WSNA is working with other healthcare unions, including UFCW 21 and SEIU Healthcare 1199NW, to ensure a coordinated response.
Based on surveys with WSNA members on COVID-19, their priority concerns are:
1) Prompt employer follow-up to nurses for assessment about their personal risk of exposure. Piazza reported that nurses at hospitals with COVID-19-infected patients are getting confusing, often conflicting, information about whether they are personally at high risk of having been exposed.
2) Questions about compensation for nurses who've been quarantined. The union is advocating that all quarantined nurses and health care workers be put on paid administrative leave, rather than being forced to exhaust their paid sick leave or seek workers' compensation benefits for time loss.
3) Ensuring that all hospitals are conforming with the latest guidance from the Center for Disease Control and Prevention.
WSNA, SEIU Healthcare 1199NW and UFCW 21 are hosting a Coronavirus Response: Virtual Town Hall for Union Healthcare Workers on Friday at 11:30 a.m. It will feature state and county public health officials, union leaders and fellow healthcare workers exchanging information, learning the latest updates, and understanding the unions' role in ensuring workplace safety.
HOME-CARE AND NURSING HOME WORKERS — The COVID-19 outbreak at Kirkland's Life Care Center, which has left seven dead and at least eight others critically ill, has demonstrated that skilled long-term care and nursing home workers are on the frontlines of this crisis. Shaine Truscott of SEIU Local 775 said her union is working to get all of its members access to training on best practices for dealing with the coronavirus, including via this Facebook Live event featuring Dr. Freddie Chen of Harborview Medical Center answering members' questions.
TEACHERS AND PUBLIC SCHOOL EMPLOYEES — Julie Salvi and Lucinda Young of the Washington Education Association said their union is working to clarify that status of teachers and other public school employees amid sporadic closures throughout the state. For example, on Wednesday, all of the schools in the Bothell area's Northshore School District announced Wednesday that they would be closed for up to 14 days and the district is shifting to online learning.
When schools are closed for extended periods, it raises questions about loss of pay for school bus drivers and others and about the potential negative impact on benefits and pensions of teachers and other staff. The union is fighting to preserve those wages and benefits in the event of such closures.
The WEA representatives also expressed concerns about reports that some staff is being asked to help with the "deep cleanings" at schools potentially exposed to the coronavirus, but without proper training to protect themselves.
STIGMA AND RACISM — Amy Leong of the Seattle Chapter of the Asian Pacific American Labor Alliance (APALA) reminded all that there have been a surge in attacks against the Asian Pacific Islander community based on fear, hysteria and ignorance about COVID-19, which originated in China.
"We have to call this out for what it is — racism," Leong said. "We have to stand up for the Asian American community."
For more information, see the Washington State Department of Health article, It takes all of us to reduce stigma during disease outbreaks.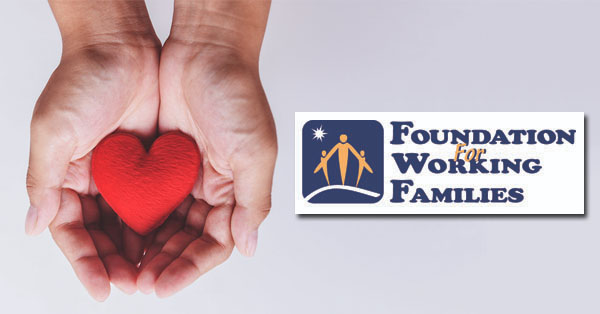 FOUNDATION FOR WORKING FAMILIES — WSLC President Larry Brown urged all organizations and individuals to consider contributing to the Foundation for Working Families, a nonprofit formed by the WSLC and its affiliated unions to assist union families in times of hardship or disaster. The FFWF was already struggling to assist the 6 to 8 families per week applying for aid, and expects a surge in requests related to COVID-19 shutdowns, quarantines, and work-hour reductions.
Make your contribution online or mail a check to the Foundation for Working Families, 321 16th Ave S., Seattle, WA, 98144. The FFWF is a 501(c)(3) organization — federal tax ID 91-1702271 — and all donations are tax-deductible charitable contributions. Families can apply for assistance by downloading the FFWF Hardship Assistance Form. Assistance is not restricted to union members, but they are given priority. For more information about the FFWF, email Karen White or call her at 360-570-5169.
---
As unions work to develop MoUs (Memorandums of Understanding) clarifying employment policies, member rights, sick leave flexibility, and safety precautions amid this COVID-19 outbreak, the WSLC will share model language with all affiliates. MLK Labor and the Snohomish & Island County Labor Council are in close contact with county and city officials regarding safety precautions being taken at public facilities, including the potential for temporary closures, and are sharing that information with all of their affiliated unions.

WSLC Legislative Director Sybill Hypollite is urging all unions to share the state Department of Health's workplace recommendations and resources so their members understand how to decrease their risk of exposure to COVID-19, what to do if they may have been exposed to coronavirus or get sick, and how employers can be proactive in protecting their employees and customers/clients. Among those recommendations:
► Employers should not be asking workers for doctors' notes to stay home or return to work (this is not a good use of the healthcare system during a crisis);
► Employers should have policies to make it easy for people to stay home sick;
► Tissues and hand sanitizer should be available at the work site; and
► Employers should have a plan for how to respond in case out of outbreak (how to deliver essential functions in case of absenteeism, etc.) and be ready to be flexible regarding business operations.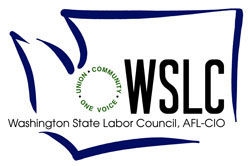 WSLC Government Affairs Director Joe Kendo is meetings with the Governor's Office and with state agencies to clarify the impact of this emergency upon Washington's workers' compensation and unemployment insurance systems. How will exposed and sickened workers be able to demonstrate that they contracted COVID-19 at work, as opposed to in the course of their daily lives, so that they are eligible for workers' compensation benefits? Are they eligible for time-loss benefits while being quarantined? What about workers who face layoff or reduced hours due to the temporary closure of a business? Are they eligible for unemployment benefits?
As the WSLC gets answers to these and other questions, it will keep its affiliates directly informed. Look for updates in the days ahead right here at The Stand. In the meantime, here are some resources for more information:
Now go wash your hands.
Short URL: https://www.thestand.org/?p=84693
Posted by
David Groves
on Mar 5 2020. Filed under
W.S.L.C.
. You can follow any responses to this entry through the
RSS 2.0
. Both comments and pings are currently closed.