Tyson's hotbox ● Farmworker unions sue state ● Business Roundtable's talk is cheap
Friday, April 17, 2020
---
LOCAL
► LIVE from the Seattle Times — Coronavirus daily news update, April 17 — The most recent count of COVID-19 cases in Washington totals 11,152 infections and 583 deaths, according to the state Department of Health.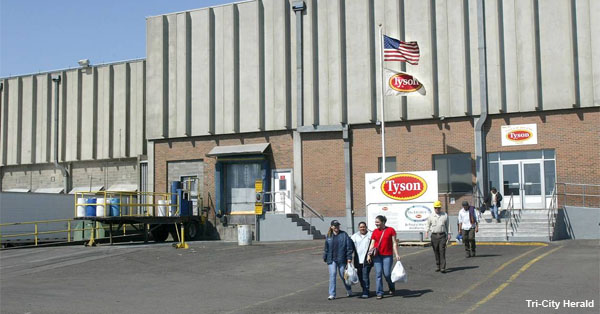 ► In the Tri-City Herald — 4 more Tri-Cities coronavirus deaths. More cases at Tyson beef plant — Ten more workers associated with the Tyson Fresh Foods beef plant in Wallula south of Pasco have COVID-19. There are now 57 cases in the Tri-Cities, Burbank and Wallula areas tied to the outbreak at Tyson. Most, if not all cases in the workplace outbreak, are employees at the plant in Walla Walla County.
EDITOR'S NOTE — And yet, local health officials say it's better for the Tyson plant to stay open because furloughed Tyson workers wouldn't be trusted to stay at home and might wander around the community exposing others. Apparently, it's better to have them all together confined "elbow to elbow" in a known COVID-19 hot spot and THEN going out into the community after their shifts?! None of the media coverage of this COVID-19 hot spot includes any comment from Tyson workers. Why? Because they lack a union to advocate for them without fear of reprisal. The 1,400 workers at Tyson Fresh Foods in Wallula have been effectively silenced, and as you read this, are being deliberately exposed to a known hazard that will continue spreading inside and outside the plant's gates. Unacceptable! Compare that response to this…
► In the Tri-City Herald — 1st coronavirus case reported at Hanford. Thousands of workers to stay home longer — Only work essential to protect the public, workers and the environment has been done on the vast reservation for about four weeks, and Thursday, before the first case was known, the partial closure of the site was extended for another week. Hanford has about 11,000 workers with just 10 to 15 percent of them now working on site.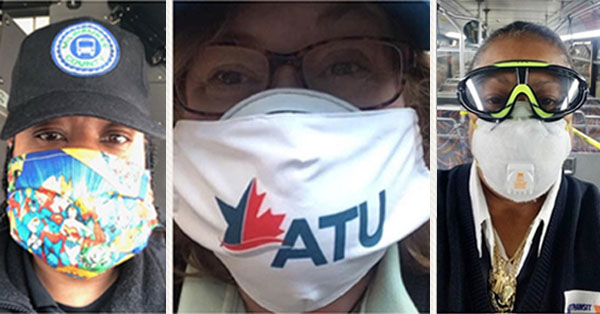 ► In the Seattle Times — Transit union demands hazard pay, stronger social-distancing rules because of coronavirus — The union representing 4,000 workers at King County Metro Transit, and thousands more across North America, issued demands Thursday for hazard pay and tighter enforcement of social distancing, to cope with the coronavirus pandemic. ATU 587 President Ken Price issued a bulletin that calls for a $2 hourly wage boost, retroactive to early March and continuing until Gov. Jay Inslee lifts the statewide stay-at-home order.
The Stand (April 15) — Join ATU in demanding Safe Service policies
► In the News Tribune — Tacoma immigrant detention center could be next viral hot spot. So what's being done about it? (editorial) — Word must spread that there's no COVID-19 "what-if?" plan at the NWIPC. For now, the only tactic is an 11th-hour intervention should an outbreak occur, placing a greater burden on Tacoma's already hard-pressed healthcare workers. And that's unacceptable.
► From CNBC — Amazon employees plan 'online walkout' to protest firings and treatment of warehouse workers — To participate in the walkout, slated for next Friday, April 24, workers would all take a personal day off at the same time. It's being organized by employee advocacy group Amazon Employees for Climate Justice. Last week, Amazon fired two leaders of the group, Emily Cunningham and Maren Costa, who were previously user experience designers at the company and who have been outspoken critics of Amazon's climate stance and its labor policies.
► Meanwhile, from BBC — Amazon boss Jeff Bezos adds $24 billion to fortune — Jeff Bezos now has a fortune of $138 billion, according to the Bloomberg Billionaires Index, cementing his position as the world's richest man. Amazon has benefited from surging internet shopping by people forced to stay home during the COVID-19 outbreak.
---
BOEING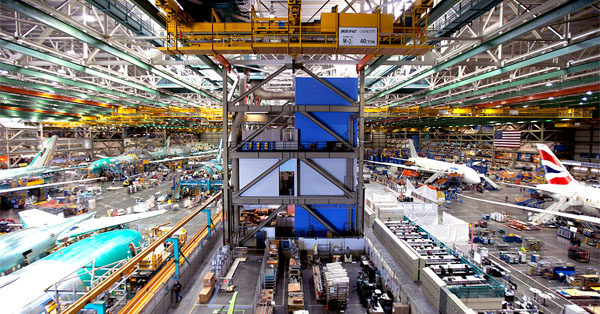 ► In the Seattle Times — Boeing will resume work in phases next week, including a restart of 737 MAX production preparations — Boeing said Thursday it will end its local factory shutdown next week and resume all commercial airplane production at its Puget Sound and Moses Lake facilities. About 27,000 local employees will be back on the job. Among the measures to protect them from the novel coronavirus is the requirement to wear masks at work.
ALSO TODAY at The Stand — As Boeing resumes work, safety comes first — IAM District 751 and SPEEA tell members: Safety is our top priority amid COVID-19 pandemic.
► From Bloomberg — GE cuts 737 Max order in new blow to best-selling Boeing jet
---
THIS WASHINGTON

► In the Tri-City Herald — Farmworker unions sue Washington state for safer work conditions due to coronavirus — Two unions, the United Farm Workers of America and Familias Unidas Por La Justicia AFL-CIO, believe the state hasn't done enough to protect farms from becoming the next hot spot for the coronavirus and the disease it causes, COVID-19. On Thursday, they filed suit in Skagit County Superior Court seeking an injunction and demanding the state set specific safety guidelines.
► In the Bellingham Herald — Here's why the coronavirus is hitting Hispanics in Washington state particularly hard — COVID-19 is sickening Hispanics in disproportionate numbers in Washington, according to data from the state Department of Health. A local physician attributes the disparity to chronic health conditions that put Hispanics and Latinos at higher risk, they're more likely to work in service industries or other jobs that put them at greater risk of exposure, and they have the highest uninsured rates of any ethnic or racial group in the U.S.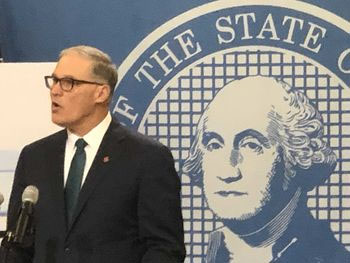 ► In the Seattle Times — Inslee expands statewide moratorium on evictions and freezes rent hikes — The temporary freeze on some rent increases opens a new front in government's response to an economy devastated by state officials' shutdown of society to halt the outbreak of COVID-19.
► In the Olympian — State braces for a flood of unemployment claims as eligibility expands — Washington state officials are bracing for a "tsunami" of new claims for unemployment benefits from workers who were laid off or furloughed because of the coronavirus pandemic. The expanded and enhanced unemployment benefits provided by the federal stimulus package go into effect on Sunday.
► In the Spokesman-Review — State jobless benefits top $272M since pandemic took hold; more than 500,000 apply
► From KING 5 — Debt collectors can't go after stimulus checks in Washington — Millions of Americans have their stimulus in the bank, and Washington leaders are fighting a loophole that could have creditors coming after your money.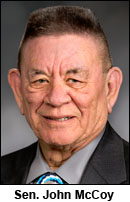 ► In the (Everett) Herald — Tulalip leader, state lawmaker John McCoy to retire — Sen. John McCoy, a Tulalip tribal leader who established himself as a tireless force for those with the least financial resources and political power in the state, announced his retirement from public office Thursday. McCoy, 76, said he has diabetes and chronic obstructive pulmonary disease. Those health challenges drove his decision to step down with half his current term remaining. His last day is Friday.
---
THAT WASHINGTON
► From the AFP — U.S. coronavirus death toll passes 32,000 — The confirmed coronavirus death toll in the United States reached 32,917 on Thursday, according to a tally by Johns Hopkins University. The toll as of Thursday evening marked an increase of 4,491 deaths in the past 24 hours, by far the highest daily toll in the pandemic so far.
► In the Washington Post — As testing outcry mounts, Trump cedes to states in announcing guidelines for slow reopening — Trump released federal guidelines Thursday night for a slow and staggered return to normal in places with minimal cases of the novel coronavirus, moving to try to resume economic activity even amid an outcry from political and health leaders about the nation's testing capacity. Despite Trump's desire for a May 1 reopening, his plan does not contain a date for implementation and is a vague set of recommendations for a three-phased reopening of businesses, schools and other gathering places in jurisdictions that satisfy broad criteria on symptoms, cases and hospital loads.
► In the Washington Post — Glitches prevent $1,200 stimulus checks from reaching millions of Americans — Several million people who filed their taxes via H&R Block, TurboTax and other popular services were unable to get their payments. Some parents reported they didn't get the $500 promised for their dependent children.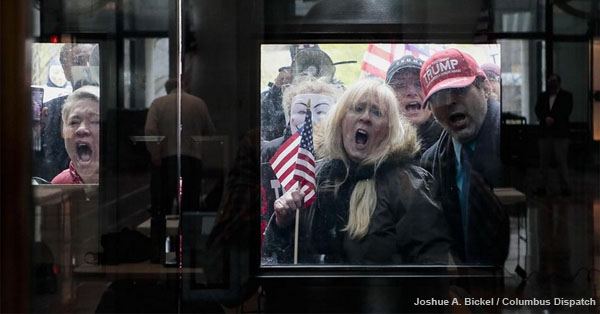 ► From The Guardian — The rightwing groups behind wave of protests against COVID-19 restrictions — While protesters in Michigan, Ohio, Kentucky and other states claim to speak for ordinary citizens, many are also supported by street-fighting rightwing groups like the Proud Boys, conservative armed militia groups, religious fundamentalists, anti-vaccination groups and other elements of the radical right. On Wednesday in Lansing, Michigan, a protest put together by two Republican-connected not-for-profits was explicitly devised to cause gridlock in the city, and for a time blocked the entrance to a local hospital.
► In the NY Times — Wisconsin voters faced an impossible choice. It shouldn't happen again. (editorial) — Any widely used voting method must be both accessible and secure. That's possible to achieve amid the current crisis with nationwide mail voting, but only if states start preparing immediately and only if Congress gives them the money to do it.
► A related story from TPM — Wisconsin Supreme Court Justice signals he'll participate in voting case after losing election — Justice Daniel Kelly, who lost his Wisconsin Supreme Court seat to liberal Jill Karofsky in the controversial April 7 election, is angling to rejoin a case that might end in a mass voter purge before vacating his seat in August.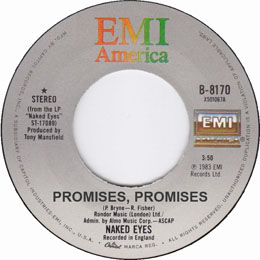 ► In the NY Times — Big business pledged gentler capitalism. It's not happening in a pandemic. (by Peter S. Goodman) — Last August, the chief executives of 181 of America's largest corporations signed a document pledging their commitment to run their companies for the benefit of workers and communities, and not just for shareholders. Today, with the planet under assault from a pandemic that has delivered the most profound economic pain since the Great Depression, key signatories are furloughing employees, paying dividends to shareholders and provoking complaints from workers that they aren't adequately protected from danger. Their actions expose the reality that the rhetoric of the Business Roundtable did not alter the decisive question of American capitalism — where the money goes. In the run-up to the crisis, many companies used cash to buy back their shares and pay out dividends, rewarding shareholders, while leaving themselves with fewer resources to aid workers when disaster struck. "Words on a paper are one thing," said D. Taylor, international president of UNITE HERE, a union representing 300,000 workers in the gambling, hotel and food-service industries, including Marriott workers. "Actions in reality are another thing."
---
NATIONAL
► In the NY Times — Straggling in a good economy, and now struggling in a crisis — The coronavirus pandemic has shown how close to the edge many Americans were living, with pay and benefits eroding even as corporate profits surged.
► From the AP — Nurses push back on pressure to work without right equipment — Providence Saint John's health center in Santa Monica, Calif., suspended 10 nurses after they told their managers they wouldn't enter COVID-19 patient rooms without N95 masks. Their union, National Nurses United, says they are now being paid but are not allowed to return to work pending an investigation from human resources.
---
T.G.I.F.
► To spread some positivity during the pandemic, this week Bob Marley's family shared a new animated video for the reggae legend's "Three Little Birds." Marley's daughter Cedella said, "This song has helped provide hope and light for so many over the years, including me, and I hope it does the same for people now, especially with all that is going on in the world." However, the Entire Staff of The Stand prefers to share live performances and there appear to be none available of Marley himself performing the song (other than this 1980 sound check), so we went with this one. Enjoy!
---
The Stand posts links to Washington state and national news of interest every weekday morning by 10 a.m.
Short URL: https://www.thestand.org/?p=86457
Posted by
David Groves
on Apr 17 2020. Filed under
DAILY LINKS
. You can follow any responses to this entry through the
RSS 2.0
. Both comments and pings are currently closed.