Mask up to open up! ● Domestic terrorism ● TAA for Boeing workers
Wednesday, June 17, 2020
---
THIS WASHINGTON

► LIVE from the Seattle Times — Coronavirus daily news update, June 17 — The latest count of COVID-19 cases in Washington totals 26,531 infections (7-day average of new infections per day: 312) and 1,231 deaths (7-day average of deaths per day: 7)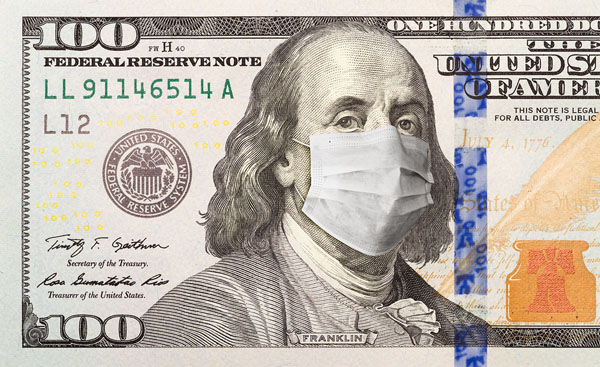 ► From the Spokesman-Review — State officials: Reopening could stall or reverse unless people 'take seriously' masks, distancing — Communities in Eastern Washington, including Spokane, must take seriously directives to wear face coverings, to physically distance in public and to limit gatherings, state health officials warned on Tuesday. If not, counties could stall in Phase 2 of the state's reopening or even move back to Phase 1, said David Postman, chief of staff for Gov. Jay Inslee. Lacy Fehrenbach, deputy secretary of health for the state's COVID-19 response cited a study done by the Yakima Health District, which found that about 35% of residents were wearing masks. She said that is "far lower than what we would want to see."
► From the Tri-City Herald — Tri-Cities area COVID cases jump by 114 in a day. Most hospitalized patients yet.
► From the Seattle Times — 'Getting sick has gotten political': One Yakima woman's struggle to say the pandemic's hurt is real (by Danny Westneat) — "Getting sick has gotten political," Leola Reeves says. "Even in Yakima, where we're one of the worst zones in the country, people aren't wearing masks solely because it's a Republican-Democrat issue now. It's embarrassing." It could be that when coronavirus hit, America suffered from a preexisting condition: the total politicization of everything.
► From the (Everett) Herald — County auditor tells Eyman to edit his statement for voter guide — The initiative-promoter turned Republican candidate for governor was told his references to Gov. Jay Inslee run afoul of rules.
---
POLICE ACCOUNTABILITY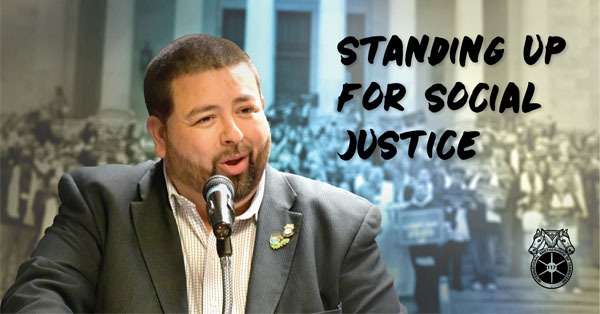 ► From Teamsters Local 117 — Fighting racism and standing up for social justice (by Secretary-Treasurer John Scearcy) — Our Union will always fight for social justice. We will always take a stand – in the workplace and in the community – to ensure that all people are treated as equals regardless of race, ethnicity, religion, gender, or sexual orientation. I believe we can work together to take a firm stance on equal rights for all, while at the same time supporting and honoring our members that provide public safety and respond to the needs of the communities they serve. As a Union, we must unite to do both.
► From KING 5 — New video contradicts claim that 'no one choked' Manuel Ellis — Video shows an officer placing Ellis in a brief chokehold despite police attorneys' statement denying that Ellis was choked during the fatal arrest.
► From the News Tribune — Tacoma police chief to ban chokeholds, require officers to intervene in excessive force — Tacoma Police Chief Don Ramsdell said Tuesday he plans to ban chokeholds, require officers to intervene if a fellow officer uses excessive force and direct police to use a verbal warning prior to using deadly force.
EDITOR'S NOTE — #1: Good. #2: Basic humanity. #3: That's not already a policy?!
► From KUOW — Seattle police chief wants East Precinct back and defends tear gas — Seattle Police Chief Carmen Best said she believes tear gas is an effective crowd management tool. "If the City Council takes it away, we're back to batons," she said.
► From Reuters — Decision pending on charges in Atlanta police shooting death of Rayshard Brooks
► From HuffPost — Inside the dangerous online fever swamps of American police — Cops have a far-right media ecosystem of their own, where they post racist memes, spread disinformation and call for violence against antifa.
► From Politico — House and Senate set for clash on police reform — House Democrats on Wednesday will take the first step toward enacting a sweeping police reform bill, with lawmakers in both parties hopeful for a deal even as the two sides remain far from reaching a compromise.
---
DOMESTIC TERRORISM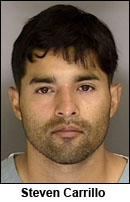 ► From the Washington Post — An officer was gunned down during protests. The killer was a 'Boogaloo Boy' using the peaceful marches as cover, feds say. — As protests gripped Oakland on May 29, a white van pulled up outside a federal courthouse. A door slid open, and a man peppered the two security officers outside with bullets, killing one and injuring the other. federal authorities say the man, identified as Air Force Staff Sgt. Steven Carrillo, 32, was an adherent of the "Boogaloo Boys," a growing online extremist movement that has sought to use peaceful protests against police brutality to spread fringe views and ignite a race war. Federal investigators allege that's exactly what Carrillo was trying to do last month.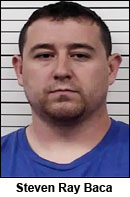 ► From the Washington Post — Suspect arrested after man shot at Albuquerque protest — Police in Albuquerque on Tuesday announced they had arrested a former city council candidate who they say shot and wounded a man at a protest that grew contentious as demonstrators clashed with an armed militia group. State officials denounced the group's presence at the protest, which they said was meant to intimidate protesters. "The heavily armed individuals who flaunted themselves at the protest, calling themselves a 'civil guard,' were there for one reason: To menace protesters, to present an unsanctioned show of unregulated force," said New Mexico Gov. Michelle Lujan Grisham (D).
► From the Washington Post — A tiny Ohio town's Black Lives Matter event was overrun by armed counterprotesters — The 80 or so expected demonstrators ended up dwarfed by some 700 counterprotesters, village officials said. Some carried rifles, while others brought baseball bats and clubs. Police say they are investigating about 10 "incidents" from the clashes that followed, including a demonstrator being punched in the head (while police who witnessed the assault stood by and did nothing).
EDITOR'S NOTE — Speaking of domestic terrorists…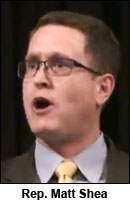 ► From the Spokesman-Review — Bar association says feds looking into Shea, will delay work on complaint filed by Knezovich — The FBI is investigating state Rep. Matt Shea regarding his role during several armed standoffs with federal agents over the past several years. The disclosure came from the state bar association, which is deferring a request for its own possible action against Shea based on a complaint by Spokane County Sheriff Ozzie Knezovich.
---
BOEING
► From the Seattle Times — Feds should step in to help Boeing's culture and workers (editorial) — Boeing's ongoing struggles have many causes, both internal and external. But the federal government should intervene in two important ways: reasserting government control over safety oversight and granting access to a powerful career-assistance program to workers laid off by Boeing… The Trade Adjustment Assistance program, nearly 50 years old, should be opened to the 12,000 U.S. workers laid off by Boeing this year, nearly 10,000 in Washington state. The program would provide those workers training programs, job-search aid and an extension of unemployment benefits.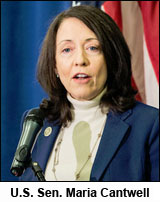 ► From Roll Call — Revised Boeing bill in Senate targets regulatory coziness — A revised bill that would overhaul the FAA aircraft certification process in the wake of two devastating Boeing 737 Max crashes in 2018 and 2019 aims to do more to bar the influence of aircraft manufacturers. The updated bill, authored by Sens. Roger Wicker (R-Miss.) and Sen. Maria Cantwell (D-WA), would keep the process that allowed the FAA to outsource parts of the certification process to Boeing employees, but would require the FAA to approve which employees performed the certification tasks and to develop guidance for their technical qualifications. It would also bar any sort of limitations on those employees speaking with FAA inspectors and prevent FAA employees from receiving financial incentives or awards related to aircraft certification schedules or quotas.
► From Reuters — U.S. FAA chief to testify at hearing on jet certification after 737 MAX crashes — The Senate Commerce committee hearing this morning gives lawmakers a chance to question FAA Administrator Steve Dickson about bipartisan legislation introduced Tuesday that would grant the FAA more power over Boeing's aircraft designs.
EDITOR'S NOTE — Last month, Boeing named 31-year company veteran Mike Delaney to oversee it's "confident travel initiative" team to convince the world that air travel during the COVID-19 pandemic can be safe. Here's the video that team released yesterday:
---
LOCAL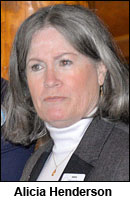 ► From the Daily World — Aberdeen teachers vote 'no confidence' in superintendent — The Aberdeen Education Association on Monday overwhelmingly passed a vote of "no confidence" in Aberdeen School Superintendent Alicia Henderson, calling for her immediate resignation or termination. The union cited cited "a complete lack of transparency, needless layoffs resulting in the loss of valuable veteran teachers who have left the district, and upending teaching teams, creating unnecessary chaos around the district due to irrational and unreasonable transfers in addition to numerous layoffs."
► From the Seattle Times — Councilmember Teresa Mosqueda unveils her own proposal for taxing Seattle's big businesses — Mosqueda unveiled a proposal to tax large corporations Tuesday, becoming the latest local leader to seek new revenue as City Hall grapples with a longstanding homelessness crisis, an ongoing coronavirus emergency and urgent Black Lives Matter protests.
► From KPTV — Growing movement by Portland dancers to strike unless strip clubs commit to cultural sensitivity training — The latest group to stand in solidarity with protestors demanding racial justice is growing by the day and calls their movement PDX Stripper Strike. It's made up of Portland dancers, DJs, and bartenders who say they won't go back to work until strip clubs commit to providing safer working environments, which includes agreeing to cultural sensitivity training and ending racist scheduling preferences for nights and weekends.
---
THAT WASHINGTON
► From The Hill — Our crises demand bold action now (by AFL-CIO President Richard Trumka) — America is suffering under the weight of three crises: a public health pandemic, an economic free fall and long-standing structural racism. They are knotted together, which means that untangling one depends on how well we untangle the others. For example, the pox of structural racism is deeply ingrained in the share of black workers unemployed, sick and dead from the coronavirus. Today, thousands of working people across all 50 states, the District of Columbia, and Puerto Rico will join together in a national day of action, the Workers First Caravan for Racial and Economic Justice, to demand that the Senate pass the Heroes Act and that Congress take action to address structural racism.
► From the People's World — Unions launch massive car caravan for racial, economic justice — From coast to coast, unionists will descend in cars, engage in e-mailing and letter-writing, meet lawmakers and run phone banks to demand lawmakers get off their rear ends and enact legislation – led by the latest House-passed stimulus bill and by a massive police reform bill – to support workers, not bosses.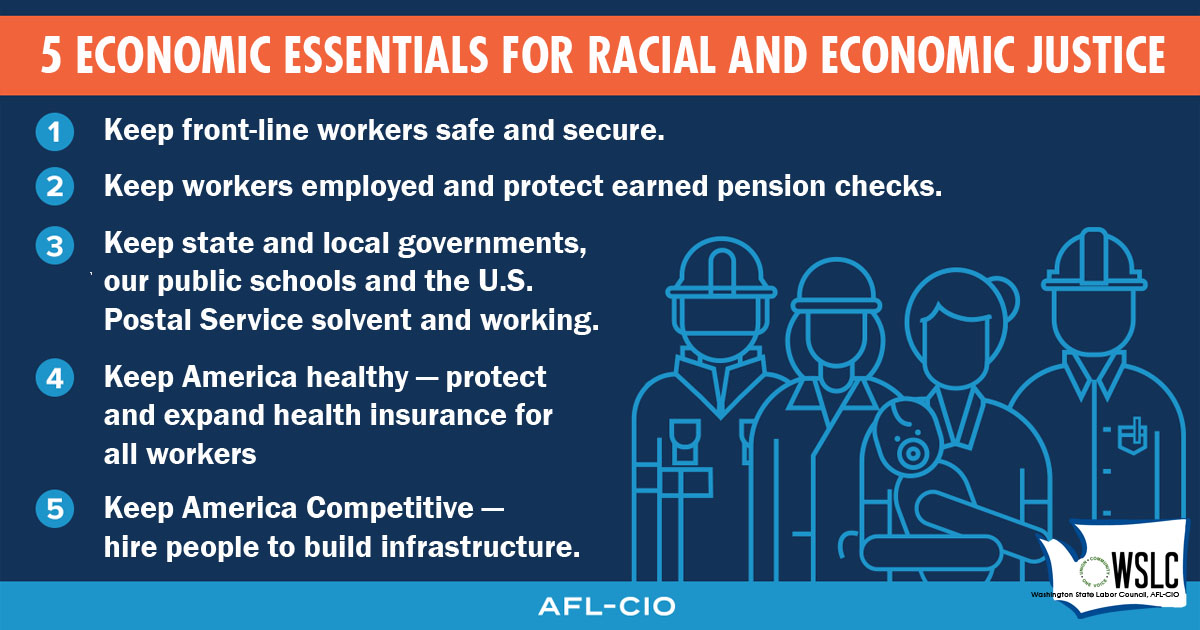 ALSO TODAY from The Stand — Put workers first for racial, economic justice
► From the Des Moines Register — AFL-CIO: These 5 essentials can help bring about racial and economic justice during the pandemic (by Iowa AFL-CIO President Charlie Wishman) — We believe that the United States should adopt these economic essentials to help not just African-American workers, but the entire working class of this nation.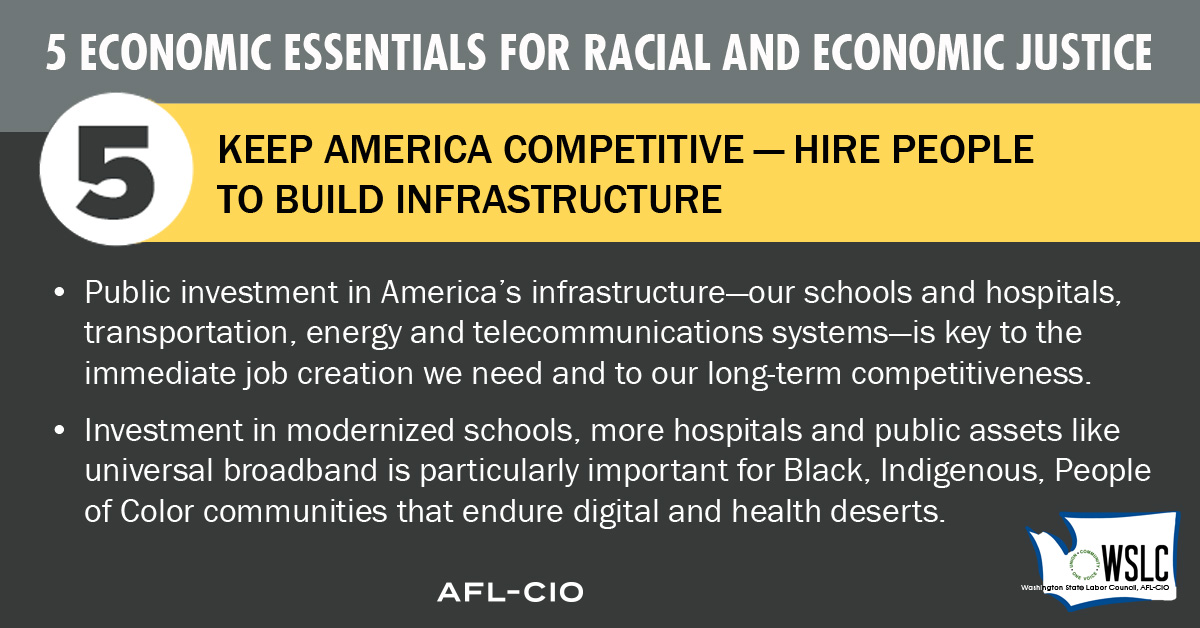 ► From The Hill — Push for major infrastructure bill faces Republican opposition — An election-year push by the Trump administration for a $1 trillion infrastructure spending bill to boost the struggling economy faces strong opposition from Senate Republicans. GOP senators are warning that Trump's expected proposal is too "rich" and would be a "heavy lift" in Congress. House Democratic leaders have vowed to approve a surface transportation bill with a price tag around $500 billion over five years by the end of this month, which could put pressure on the GOP-led Senate.
► From the USW — NLRB issues sweeping complaint against ASARCO for ULPs that instigated strike by 2,000 union workers — The United Steelworkers reports that the NLRB has issued a far-reaching complaint against ASARCO LLC, a subsidiary of mining conglomerate Grupo Mexico, sanctioning the company for its numerous unlawful actions at and away from the bargaining table. Almost 2,000 members of eight international unions have been on strike at five copper mining and processing facilities in Arizona and Texas since Oct. 13, 2019. In the complaint, the NLRB outlines ASARCO management's overall failure to bargain in good faith with the unions representing its employees, both before and during the ongoing dispute. The NLRB's complaint asserts that the strikers are unfair labor practice strikers, who are protected against permanent replacement under existing U.S. labor law.
► From Bloomberg — Mine, steelworker unions sue agency for emergency virus rule
► From Politico — Poll: Trump voters want to protect Dreamers — A new survey finds those who voted for the president want to shield certain immigrants from deportation.
► From Reuters — Biden opens 13-point advantage as Trump popularity drops to seven-month low
EDITOR'S NOTE — A related chart…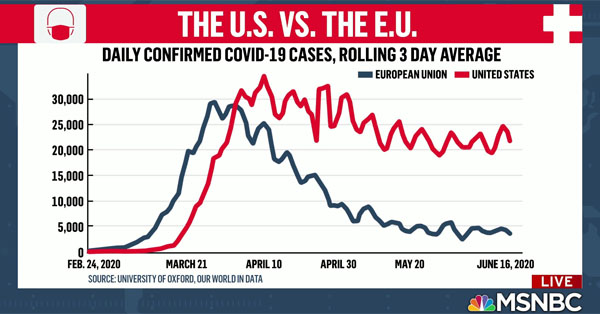 ---
NATIONAL
► From the Guardian — U.S. stores may be reopening but workers are finding it hard to rejoice — Several retail corporations filed for bankruptcy even before the pandemic. When the coronavirus quarantines struck, retail went into a tailspin. Sales have moved online but volume collapsed and traditional brick-and-mortar retailers lost customers at a record rate… Job losses are likely to be huge, but they won't attract the sort of political attention losses in far smaller industries, such as mining, can count on. The losses will be felt most by women and people of color, the dominant demographics of the retail industry.
► From the Washington Post — Amtrak is ending daily service to hundreds of stations. Blame the coronavirus pandemic, the railroad says. — Amtrak is ending daily service to hundreds of stations outside the Northeast, and you can blame the coronavirus pandemic. Starting Oct. 1, most Amtrak long-distance trains — including the Coast Starlight (Seattle to Los Angeles) and the Empire Builder (Chicago to Seattle) — will operate three times a week instead of daily, the company said. The downsized operations come as Amtrak prepares to cut up to 20 percent of its staff in response to the financial crisis left by the pandemic.
► From the Washington Post — Gig workers face arrest and charges while delivering during pandemic and curfews — Uber, Doordash and other services did little to warn their workers of the perils. Some gig workers have faced legal consequences for doing their job.
► From NBC News — A four-day work week might be exactly what the U.S. — and its economy — needs right now — Workers who clock in just four days a week report being happier and more productive, and small businesses say it gives them an edge in attracting and motivating workers. Now, the prospect of having long weekends every week is gaining traction across corporate America.
► From Argus Leader — As many as 1,200 workers still not back at Smithfield after COVID-19 outbreak — AFL-CIO officials say between 800 and 1,200 of the Sioux Falls meatpacking plant's 3,700 employees are still absent from work because they are either quarantined, have tested positive for the virus or fall into a high-risk category.
► From HuffPost — Guest workers describe coronavirus nightmare on Louisiana crawfish farm — Two women on H-2B visas say they and others fell ill with COVID-19 but were told not to leave company housing for the hospital or they would be fire and deported.
---
The Stand posts links to Washington state and national news of interest every weekday morning by 10 a.m.
WASHINGTON IS A UNION STATE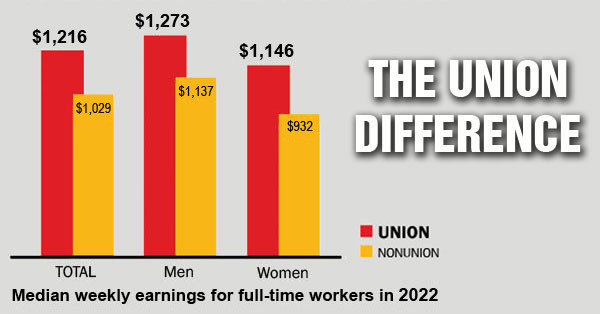 CHECK OUT THE UNION DIFFERENCE in Washington state: higher wages, affordable health and dental care, job and retirement security.
FIND OUT HOW TO JOIN TOGETHER with your co-workers to negotiate for better working conditions and respect on the job. Or go ahead and contact a union organizer today!