Begging you to mask up ● Too broken to fight COVID-19 ● Organize and win
Tuesday, June 23, 2020
---
COVID-19
► LIVE from the Seattle Times — Coronavirus daily news update, June 23 — The latest count of COVID-19 cases in Washington totals 28,870 infections (7-day average of new infections per day: 345) and 1,276 deaths (7-day average of deaths per day: 8)
► From the Tri-City Herald — Mask up, beg Tri-Cities leaders as coronavirus cases grow at alarming rate — "We can either pull together and all of us do what we need to do as individuals, as businesses, as leaders, as a community to get through this or we can continue to pick at each other and argue and try to prove each other wrong," said aid Dr. Amy Person, the health officer for Benton and Franklin counties.
► From KIMA — What exceeding capacity at local hospitals could mean for the community — The health district said that the healthcare system in Yakima County was exceeding capacity, and that hospitals were running out of beds. Virginia Mason Memorial says the problem for them isn't a lack of beds, but rather a shortage of staff to care for patients. The health district says over the course of last week, all hospitals in the Yakima Valley reported critical staffing shortages.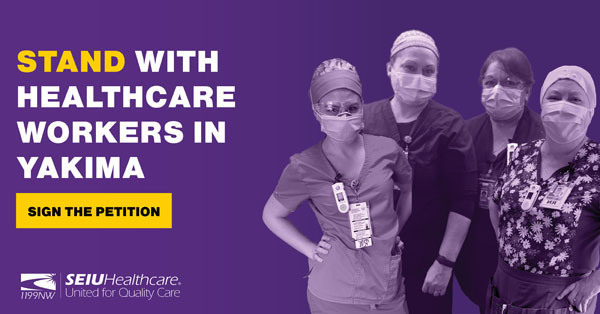 The Stand (June 4) — Sign petition to hold Yakima Virginia Mason accountable — Stand with frontline healthcare workers and add your name to our petition. Together we call on our hospital to put patients above profits.
► From KIMA — Why not reopen Astria now that healthcare system is reportedly exceeding capacity? — Dr. Raquel Rono, who is leading the state's COVID-19 response team, says the state wouldn't be able to transfer personnel or supplies to Astria, saying the better opportunity in supporting any kind of surge is to optimize capacity at hospitals throughout the state.
► From the (Longview) Daily News — Cowlitz COVID-19 cases jump by 14; WestRock employees test positive — Officials at the WestRock pulp and paper mill in Longview said "a small number of employees" have tested positive for the virus. It was unclear when those cases were first reported.
► From Crosscut — Efforts to bring COVID-19 relief to undocumented workers gain traction — Undocumented immigrants are among the most impacted as COVID-19 sends the country into an economic slump, yet they are being left out of stimulus efforts. Activists are asking federal, state and local governments to set aside money to help people like Carlos, who are out of work and not eligible for unemployment benefits or emergency relief funds. But while the effort is receiving some support in Seattle, it has yet to catch on in Olympia.
The Stand (April 27) — Inslee urged to create relief fund for undocumented workers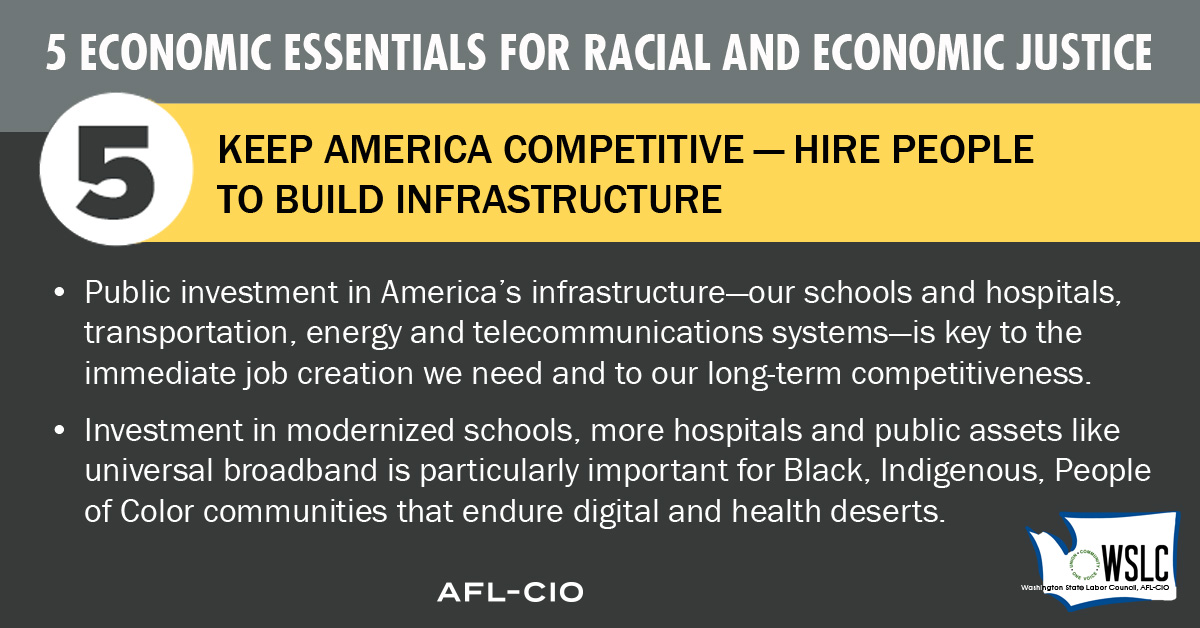 ► From the Washington Post — Over 700 cash-strapped cities halt plans to repair roads, water systems or make other key investments — The decision to suspend or terminate some of these long-planned purchases, upgrades and repairs threatens to worsen municipal services and harm local businesses, according to the National League of Cities.
► From the Washington Post — Income emerges as a major predictor of coronavirus infections, along with race — Individuals covered by Medicare, the vast federal insurance program for older Americans, who are poor enough to qualify for Medicaid, the public insurance safety net, were four times more likely to have been infected or hospitalized with the coronavirus than those on Medicare alone.
► From HuffPost — More young people are testing positive for COVID-19, particularly in the South — Health officials suspect younger populations have given up on social distancing, which could put older people at risk.
► From Politico — Trump team weighs a CDC scrubbing to deflect mounting criticism — White House officials are putting a target on the Centers for Disease Control and Prevention, positioning the agency as a coronavirus scapegoat as cases surge in many states and the U.S. falls behind other nations that are taming the pandemic… Aides have also discussed narrowing the mission of the agency or trying to embed more political appointees within it.
► From the AP — Fauci to testify at a fraught time for U.S. pandemic response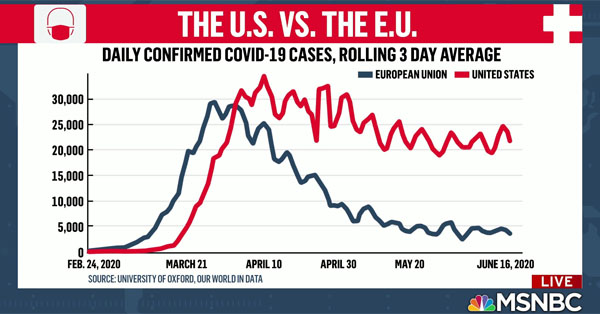 ► A MUST-READ from the NY Times — America is too broken to fight the coronavirus (by Michelle Goldberg) — Italy's coronavirus catastrophe once looked to Americans like a worst-case scenario. Today, it said, "America's new per capita cases remain on par with Italy's worst day — and show signs of rising further." This is what American exceptionalism looks like under Donald Trump. It's not just that the United States has the highest number of coronavirus cases and deaths of any country in the world. Republican political dysfunction has made a coherent campaign to fight the pandemic impossible. At the federal level as well as in many states, we're seeing a combination of the blustering contempt for science that marks the conservative approach to climate change and the high tolerance for carnage that makes American gun culture unique.
► From KIRO — Mongolian government donates PPE to U.S. to help in COVID fight
---
LOCAL
► From the Inlander — Facing severe budget cuts, EWU faculty gives president Cullinan a vote of no confidence — EWU has proposed cuts of nearly $23 million as it manages a budget shortfall, with the bulk of those cuts planned to come from academic affairs. On Monday the EWU faculty organization gave Mary Cullinan a vote of no confidence because faculty members doubt she can lead the university through the budget crisis. A total of 35 out of 42 faculty senators supported the no-confidence vote.
► From the (Longview) Daily News — Longview teacher union negations cordial after 2018 strike, district says — The Longview school district reached early contract agreements with two of its unions, the Longview Education Association and the Longview Classified Public Employee Association, a stark contrast to the heated negotiations in 2018 that led to a teachers' strike.
► From the Stranger — Tax Amazon takes a back seat, high-earners payroll tax plows ahead — As of Monday, the only business payroll tax that the Seattle City Council will continue discussions on is Teresa Mosqueda's JumpStart Seattle plan.
---
POLICE ACCOUNTABILITY



► From the Spokesman-Review — Inslee names members of policing and social justice task force — A combination of law enforcement officials, community activists, religious leaders and members of minority groups were named by Gov. Jay Inslee to a task force on policing and social justice.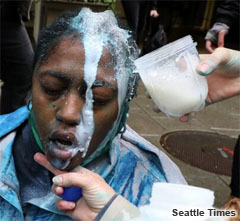 ► From the Seattle Times — Judge's tear-gas ruling set healing tone (editorial) — U.S. District Judge Richard Jones acted wisely in barring Seattle Police from using tear gas and other forceful crowd-control measures against peaceful demonstrators. His eloquent ruling June 12 showed keen attention to the urgency of demands for racial justice and the constitutional rights to speak and assemble freely. The decision was a meaningful step toward de-escalating confrontations between protesters and police. Its consequences have reverberated powerfully.
EDITOR'S NOTE — Meanwhile, the Seattle Police Officers Guild has demanded that the city bargain with the union over banning the use of tear gas (and choke holds) and a change in "safety issues."
► From the Spokesman-Review — Firing of officer who kicked handcuffed Black man sets the right standard for conduct — a higher one (by Shawn Vestal) — Perhaps this firing – the discipline itself, the message it sends to the culture, and the hints of hope in terms of police accountability – will help to build a new norm.
► From the Bellingham Herald — With U.S. calls to defund police, Bellingham mayor will ask city to address oversight — Bellingham Mayor Seth Fleetwood said that he will ask the City Council to set a special meeting on Police Department accountability.
► From In These Times — SEIU president: Expelling police unions from the labor movement 'has to be considered' — The 2 million-member SEIU passed a resolution last week vowing to align the union with the goals of the Movement for Black Lives. It included a call to divest from the police, notable in part because SEIU itself has both police and correctional officers as members.
► From The Hill — Democrats face make-or-break moment on police reform — Senate Majority Leader Mitch McConnell (R-Ky.) is vowing to force a vote on the GOP bill, a move that will require Democrats to make a decision on their position after days of privately debating their strategy.
---
THAT WASHINGTON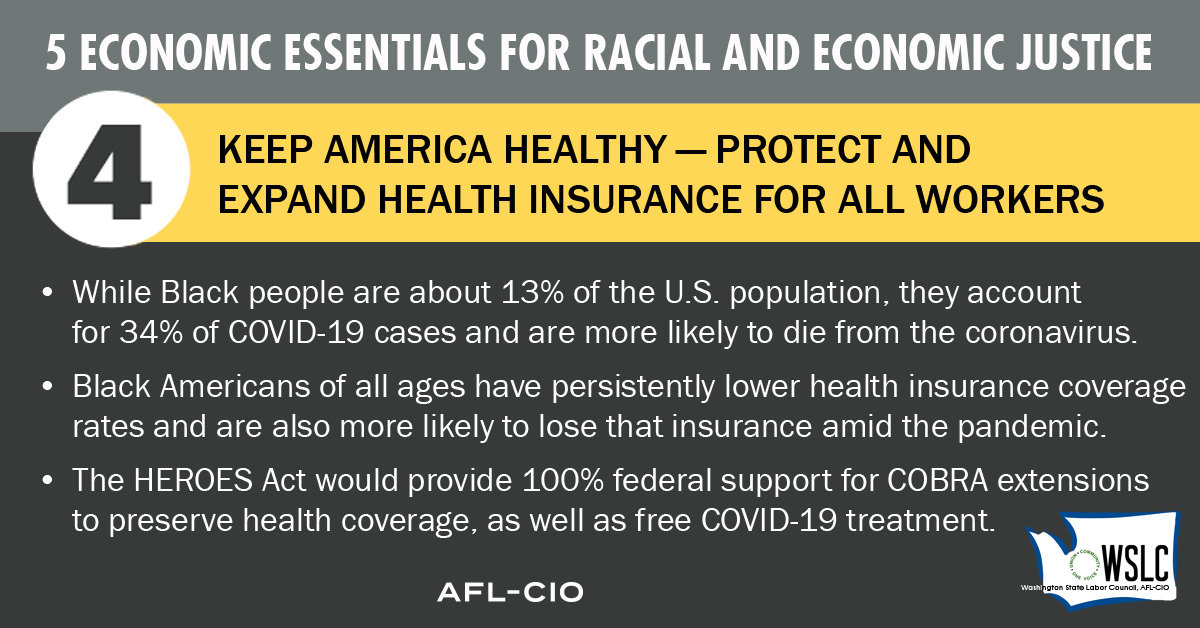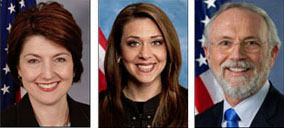 ► From the NY Times — Republicans face risk from push to repeal health law during pandemic — Republicans are increasingly worried that their decade-long push to repeal the Affordable Care Act will hurt them in the November elections, as coronavirus cases spike around the country and millions of Americans who have lost jobs during the pandemic lose their health coverage as well. The issue will come into sharp focus this week, when the White House is expected to file legal briefs asking the Supreme Court to put an end to the program, popularly known as Obamacare.
► From Roll Call — House Democrats to consider measure to strengthen Obamacare — New provisions are being incorporated into a bill to provide funds for states to set up reinsurance programs for the exchanges set up by the 2010 law, to increase premium assistance for eligible consumers, incentivize states to expand Medicaid eligibility and reverse Trump administration rules that Democrats say weaken the health care law, among other things.
► From Roll Call — White House extends immigration restrictions to include H-1B, other visas — The move temporarily bars a variety of employment-based visas through the end of the year.
---
NATIONAL
► From the News Tribune — Albertsons ended hazard pay for workers. Then coronavirus cases began increasing again. — With coronavirus cases in Ada County on the rise, the head of UFCW Local 368A, which represents grocery workers in Southern Idaho, has criticized Albertsons for ending a hazard pay program that got store workers an extra $2 an hour.
► From WGME — Bath Iron Works union leaders see bigger turnout than expected at picket line — Monday marks the first day of a strike by the largest union at Bath Iron Works. Machinists union leaders say they've seen more than 1,000 members come out to picket Monday, which is a bigger turnout than they were expecting.
► From the Seattle Times — MLB plans 60-game slate, shortest since 1878, as union balks
► From the Washington Post — NFL union advises players not to participate in group workouts because of virus threat
---
TODAY'S MUST-READ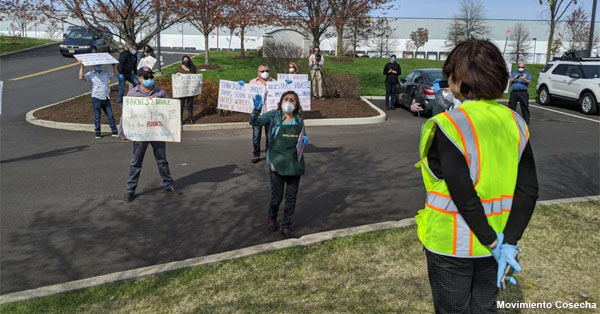 ► From Truthout — When Barnes and Noble warehouse workers got sick, they organized and won (by Elsa Rodriguez Flores) — My co-workers were in the hospital, and it was management's fault. I realized we had to do something… There are some dreams that will never be realized unless we fight for them together, collectively: to live and work with dignity, to keep our families together, to leave our children a better world. Now, in this moment when so many of us risk losing the little we thought was in our control, we are waking up to the reality that no matter how hard we work in this country, the powerful will not give us anything. Instead, they continue to take and take. It is not enough to have a job, when a job can be lost from one day to the next. Immigrant workers who have been criminalized by a government that makes us feel we do not belong here are beginning to realize that nothing will change until we demand more — to believe in the first instance that we deserve more.
EDITOR'S NOTE — Demand more! Get more information about how you can join together with co-workers and negotiate a fair return for your hard work. Or go ahead and contact a union organizer today!
---
The Stand posts links to Washington state and national news of interest every weekday morning by 10 a.m.
Short URL: https://www.thestand.org/?p=89146
Posted by
David Groves
on Jun 23 2020. Filed under
DAILY LINKS
. You can follow any responses to this entry through the
RSS 2.0
. Both comments and pings are currently closed.