Opening schools 'not safe' ● GOP dithers as aid dries up ● Mason tries again
Friday, July 24, 2020
---
COVID-19
► LIVE from the Seattle Times — Coronavirus daily news update, July 24 — The latest count of COVID-19 cases in Washington totals 50,009 infections (7-day average of new infections per day: 816) and 1,482 deaths (7-day average of deaths per day: 5)
► From the Seattle Times — Inslee tightens restrictions on bars, restaurants, weddings as Washington COVID cases rise — Inslee's announcement represented the most sweeping set of new restrictions so far to his original four-phase reopening plan, which has let Washington's 39 counties reopen to varying degrees.He said experts have told him Washington is now potentially in a place similar to where Florida — currently one of the hardest-hit states with infections — was several weeks ago.
► From the Wenatchee World — Wenatchee Walmart to close until Saturday; 21 COVID-19 cases reported — The store was closed Thursday afternoon and will stay closed all day Friday for sanitization after 21 employees tested positive.
---
THIS WASHINGTON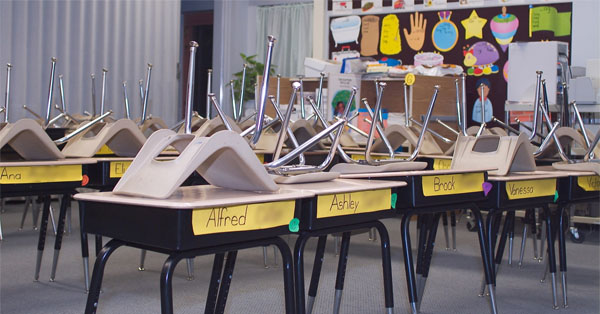 ► From the News Tribune — Opening schools in fall 'not safe,' Pierce County health department tells superintendents
ALSO TODAY at The Stand — WEA demands safety first in any plans to return to school this fall — WEA: We cannot responsibly support a return to school buildings for in-person learning this fall.  We call on Governor Inslee to continue leading with science and safety and declare that schools will open remotely this fall.
► From the Tri-City Herald — Tri-Cities teachers fear it's not safe to return to schools yet, say new surveys — Tri-City teachers don't feel it's safe to return to the classroom. Kennewick and Richland teacher unions released the details of recent surveys of their members. And union officials said the results from teachers throughout the Tri-Cities are remarkably similar.
► From the Tri-City Herald — Don't reopen Tri-City classrooms if we can't knock down our COVID cases (editorial)
► From the Olympian — Evergreen implements layoffs, furloughs as part of 10 percent cut to operations budget — Facing a drop in fall enrollment and a state budget appropriation that won't entirely cover its fixed costs, The Evergreen State College has implemented staff cuts and furloughs as part of a 10 percent cut to its operating budget for fiscal 2021. It resulted in the elimination of 26 staff positions, but those cuts didn't fill the budget hole, so the college this month announced staff furloughs, requiring one unpaid day per month through the fiscal year.
---
LOCAL
► From the Seattle Times — Pandemic sends Alaska Air deep into the red, and job cuts loom this fall — Alaska Air Group aims to shrink its active workforce by 30% before the end of the year, and even after some employees take voluntary leave there will be layoffs this fall, executives said Thursday. Alaska Airlines pilots learned this week a strong response to the company's voluntary leave offer means no layoffs among that group. However, the company plans to send 60-day layoff notices to employees in other groups Aug. 1.
► From KIRO — Virginia Mason merger has health care advocates concerned — Virginia Mason's planned merger has local civil rights and health care advocates speaking out. They are worried it will cut access to care, especially when it comes to reproductive rights and death with dignity.
► From Reuters — Airbus offers subsidy concession to end U.S. tariffs — Europe's Airbus said on Friday it was amending French and Spanish government loans in a "final" bid to reverse U.S. tariffs and jog the United States into settling a 16-year-old dispute over billions of dollars of aircraft subsidies.
---
THAT WASHINGTON
► From Politico — Republican infighting leads to embarrassing setback on aid — Senate Republicans and the White House wasted a week at the worst possible time. Amid a series of crises — with 30 million Americans unemployed and coronavirus cases spiking nationally — White House officials and Senate GOP leaders couldn't even come to an agreement among themselves on a starting point for a new relief package, let alone begin bipartisan talks with Democrats. They clashed over a payroll tax cut, more money for testing, unemployment insurance benefits and a raft of other measures to address the unprecedented economic slowdown.
The Stand (July 23) — AFL-CIO condemns McConnell, GOP senators for failure to act
► From The Hill — Congress set for brawl as unemployment cliff looms — A lapse of the current federal unemployment benefit appears unavoidable. "What's going to happen on Saturday, all the pain, all the suffering … did not have to happen," Sen. Ron Wyden (D-Ore.)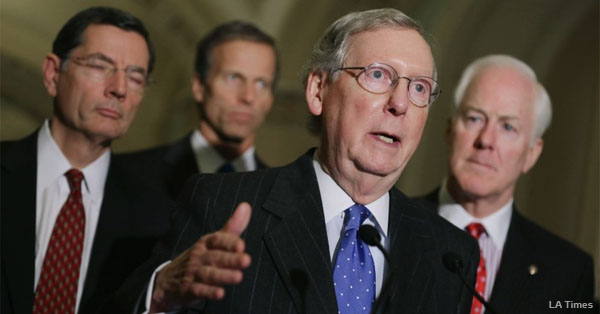 ► MUST-READ from the LA Times — The GOP war on unemployment aid is bad for workers and disastrous for the economy (by Michael Hiltzik) — What are Republicans thinking when they advocate slashing unemployment benefits in the teeth of a pandemic and amid a persistent, even intensifying, unemployment crisis? There's a subtext that unemployed workers are layabouts nestled on their couches in front of the TV, scarfing down bonbons purchased with their $600 weekly handouts… Cutting unemployment benefits now would be a massive economic self-inflicted wound for the United States. Increases in unemployment benefits during economic crises — such as this one — always have had among the biggest bangs for the buck of any recovery programs, largely because they deliver the most help to low-income families, which spend the money as they receive it. Republicans showed no shame in delivering a massive handout to the rich in 2017 via a huge and unnecessary tax cut. Now that the imperative is upon them to bail out American families at a time when it is necessary to preserve the entire economy, they're falling all over themselves to avoid it.
► From The Hill — Majority back more COVID-19 relief from Congress in Florida, Georgia, Louisiana — A poll found that 81 percent of voters across all three states back more coronavirus relief from the federal government.
► From the NY Times — Millions of Americans are about to lose their homes. Congress must help them. (editorial) — The United States is on the verge of allowing a mass dislocation of lower-income households that could dwarf the last housing crisis. The immediate need is for Congress to impose a nationwide moratorium on evictions and then to give people who have lost their jobs the money required for rent or mortgage payments.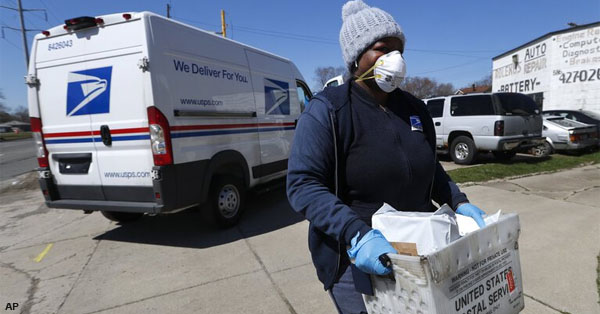 ► From the Seattle Times — New cuts threaten the Postal Service when it's most needed (by Jon Talton) — The Postal Service is essential, affordable and goes everywhere. Not surprisingly, it is the most popular of federal agencies (even surpassing the National Park Service). Increased voting by mail in the November election adds even greater importance to the agency's smooth performance… Now, Trump's new postmaster general, Louis DeJoy, is imposing draconian cutbacks, including eliminating overtime. In an internal memo, DeJoy states that USPS "must make immediate, lasting and impactful changes in our operations and in our culture." DeJoy's changes will hurt more than consumers. In addition to barring overtime, job cutbacks can't be far behind.
► From the Washington Post — Meatpacking workers file lawsuit against OSHA, accusing agency of failing to keep them safe — OSHA is failing to do its job properly, according to a lawsuit filed by three meatpacking workers in Pennsylvania, who say the agency's inaction has left them in danger. The lawsuit is one of several legal challenges seeking to compel OSHA, as well as private businesses, to act more forcefully to uphold protections around worker safety.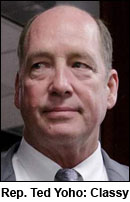 ► From the Washington Post — AOC's speech about Ted Yoho's 'apology' was a comeback for the ages (by Monica Hesse) — The first-term New York representative has repeatedly shown herself to be a talented writer and public speaker, on subjects of poverty, classism and inequality. On the subject of misogyny at least, her Thursday address was the speech of a lifetime. She addressed the pervasive and ludicrous concept that sexist men listing their female family members is an ironclad defense against charges of sexism — as if Harvey Weinstein, Bill Clinton and Donald Trump haven't had wives and daughters.
EDITOR'S NOTE — If you haven't already, watch this whole speech. If you have, watch it again.
---
POLICE ACCOUNTABILITY

► From KUOW — More federal agents sent to Seattle. Durkan says city wasn't told in advance. — Seattle Mayor Jenny Durkan's office said Thursday that federal law enforcement agents are in the area — on "standby" to protect federal buildings. In a statement, Durkan said if federal forces intervene against demonstrators like they have in Portland, the city of Seattle is prepared to pursue "every legal recourse."
► From the Oregonian — After Portland protest against police violence, feds gas demonstrators in city streets, park Thursday — At least 2,000 people again turned out Thursday, and hundreds remained downtown when officers pressed the crowd away from the federal courthouse.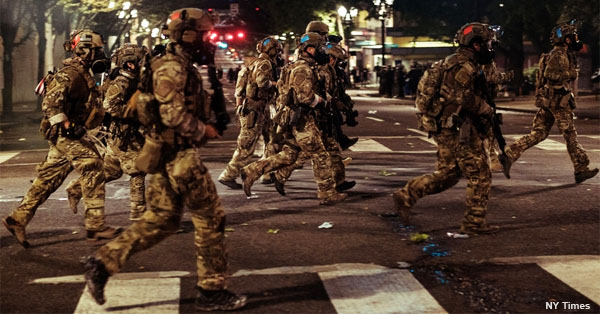 ► From the Seattle Times — Border Patrol has no business in Portland (by Nate Bruggeman, who has held senior policy positions at the U.S. Department of Homeland Security and U.S. Customs and Border Protection) — Many Americans are rightly asking: Why are Border Patrol agents in Portland, and what are they doing? The answers to these questions are straightforward. They should not be there, and they are acting far outside their mission.
EDITOR'S NOTE — The Times reports that the federal officers just sent to Seattle are Customs and Border Patrol (CBP) agents.
---
T.G.I.F.
► Dave Mason of the legendary rock band Traffic wrote "Feelin' Alright," which the band released in 1968 as a single. It flopped. In subsequent years, it was covered by Joe Cocker — and Three Dog Night, Gladys Knight & The Pips, Diana Ross & The Jackson 5, Grand Funk Railroad, etc., etc. — and the song didn't flop. So this week, Mason has taken a second stab at it with his new band, The Quarantines, which includes Sammy Hagar, Mick Fleetwood, Michael McDonald and the Doobie Brothers. Says Mason: "Who would have thought that this would go on to be covered by so many different artists and bands, you just never know. But what I do know today is that people need some hope and comfort and especially music, which is why I called up some friends to rerecord a special version of the song. To do this remotely was somewhat challenging, hence the name 'The Quarantines,' but the spirit of strength, hope and heart prevail." Enjoy.
---
The Stand posts links to Washington state and national news of interest every weekday morning by 10 a.m.
Short URL: https://www.thestand.org/?p=90300
Posted by
David Groves
on Jul 24 2020. Filed under
DAILY LINKS
. You can follow any responses to this entry through the
RSS 2.0
. Both comments and pings are currently closed.