Machinists District 751 on latest Boeing cuts: We're still #1
Machinists' Jon Holden urges members to stay strong, continue proving Washington is the best aerospace manufacturing hub in the world
SEATTLE (July 30, 2020) — Machinists District 751 President Jon Holden issued the following statement Wednesday to his union's members who work at Boeing in response to the company's announcement that it will further reduce production rates and consider layoffs in addition to those previously announced, including the possibility of consolidating all 787 production at one manufacturing plant instead of both Everett and South Carolina:
In today's earnings call, Boeing reflected the devastating impact the global pandemic is having on the aerospace industry, the airlines and specifically Boeing.
Boeing CEO David Calhoun revealed the details of Boeing's projected rate reductions for the 737, 777/777X, and 787, as well as announcing production of the 747 will end in 2022. Along with a slower production rate for the 787, Calhoun revealed that Boeing is launching a study to consolidate all 787 production in one location.
We all know that our aerospace manufacturing hub here in Washington, which includes the 787 line in Everett, is the most cost effective, efficient and experienced aerospace cluster in the world. Our Machinists, SPEEA engineers and other Boeing employees in Puget Sound prove that every day.
Our success didn't happen overnight. The aerospace cluster in Puget Sound and our manufacturing capability was developed and refined by generations of machinists, engineers, community leaders, educational institutions, and countless investments made for more than 100 years. Those partnerships have developed over generations and led the way, elevating Boeing to the most successful aerospace company until now.
Our Union and our talented members have played an irreplaceable role in ensuring that success. With the announcement that Boeing is looking to consolidate all 787 production in one site; the IAM will work tirelessly to tout the advantages Puget Sound, the state of Washington and our workforce hold for any aerospace company evaluating where to site a manufacturing facility. Start by looking at our independent and objective 2019 Aerospace Competitive Economics Study (ACES) used to rank each states manufacturing capabilities, using metrics that matter to companies making siting decisions.
Boeing workers in South Carolina will most certainly be working hard and will be fighting to protect their jobs just like we are fighting for ours. These jobs are just as important to our communities as they are for workers in South Carolina. This is worth mentioning so that we remember our battle is never with workers in other communities. It is corporations like Boeing that pit us against each other.
With union representation, advocacy, and relationships in our community, we have built an aerospace manufacturing center second to none, which provides strong family wages, benefits and rights that have served us well. Through these rights we strive to improve our standard of living, from one generation to the next. Workers in South Carolina would benefit from these same rights and deserve the same representation we enjoy here in Washington. This will be their choice one day.
Whether you work in Everett or North Charleston, we are all performing the same work, providing for our families and just trying to get ahead; most certainly proud of the work we perform and the airplanes we build.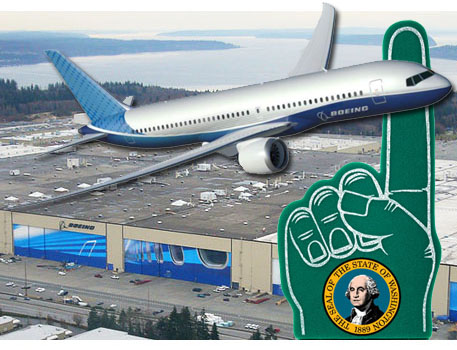 When we anticipated Boeing was going to announce a new aircraft in 2018, we commissioned an independent study with the TEAL group to objectively assess all the metrics used to locate an airplane program that would ensure any such program is successful. It was no surprise that the 2018 ACES study demonstrated Washington State was far above every other location as a result of the investments, the infrastructure, the partnering and relationships that have occurred in our region for over 100 years. It is not something you can duplicate quickly. While this independent study showed Washington clearly has the most successful aerospace cluster, we all know that skills, investments, and profitability may not be the deciding factors when Boeing makes a decision. We will continue to tout the benefits of our region and push for additional investments, as we want to ensure our aerospace cluster remains the best choice.
Unfortunately, with Boeing's production news also came the announcement of more layoffs. Our union continues working to provide resources and support to our members getting laid-off so they can get back on their feet as quickly as possible. This includes securing Trade Adjustment Assistance (TAA) benefits and offering IAM Rapid Response Webinars with representatives from Employment Security. Our updated 8-page Facing Layoff booklet contains information on a variety of topics which includes: how to file your recall rights, training options, resume assistance, free online college info, contract Education Assistance benefits, how to activate 6 months contractual medical benefits, applying for UI, TAA and WorkSource info, Union dues, job search and much more.
As soon as we receive specific information about any new WARN/layoff notices and specific jobs, we will post it to our website to ensure you can see the data.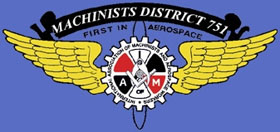 Stay strong, help each other and continue to be the most productive and innovative aerospace workforce in the world so we all have a better future during these turbulent, uncertain times as we navigate this global pandemic.
Short URL: https://www.thestand.org/?p=90462
Posted by
David Groves
on Jul 30 2020. Filed under
LOCAL
. You can follow any responses to this entry through the
RSS 2.0
. Both comments and pings are currently closed.