Unions, racial justice groups set 'Strike for Black Lives' on July 20
The following is from SEIU:
Major unions and racial and social justice organizations have announced that tens of thousands of workers will "Strike for Black Lives" on Monday, July 20 across more than 25 cities, including Seattle and Yakima, demanding corporations and government take action to confront systemic racism in our society and economy that is holding back Black and brown communities across the country.
Fast-food, nursing home, rideshare and other workers will go on strike July 20 and will be joined by thousands more who will take "Unity Breaks" and walk off their jobs for 8 minutes, 46 seconds to remember George Floyd, Breonna Taylor, Elijah McClain and other Black people killed by police, and demand an end to the systemic racism that led to their murders. Across the country, youth and climate activists will join in the actions to show the intersectionality of the fights for justice.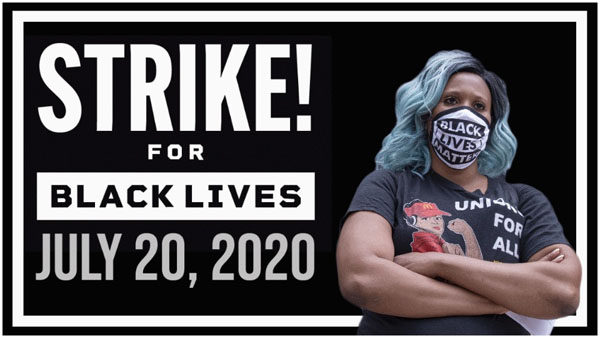 Major national labor organizations, including the Service Employees International Union, the International Brotherhood of Teamsters, the American Federation of Teachers, United Farm Workers, the National Domestic Workers Alliance, and the Fight for $15 and a Union will join forces with leading racial and social justice groups like the Movement for Black Lives, the Poor People's Campaign: A National Call for Moral Revival, March On, Future Coalition, U.S. Youth Climate Strike Coalition, Center for Popular Democracy,  Jobs with Justice, and One Fair Wage to take action from coast to coast.
"Companies like McDonald's cannot on the one hand tweet that 'Black Lives Matter' and on the other pay us poverty wages and fail to provide sick days and adequate PPE," said Angely Rodriguez Lambert, an Oakland McDonald's worker and leader in the Fight for $15 and a Union. "We're going on strike because McDonald's and other fast-food companies have failed to protect us in a pandemic that has ravaged Black and brown communities across the country. We're going to keep joining together and speaking out until McDonald's and other companies respond with actions that show they really value our lives."
●  In Seattle, a Strike for Collective Justice rally will be at 1 p.m. at Occidental Square, 117 S. Washington St. In Yakima, Essential Workers of Yakima for Black Lives will rally at 5 p.m. at 1st & Yakima. Click here for details or to find a local action near you.
●  In Missouri, striking workers will rally at the McDonald's in Ferguson, followed by a march to the memorial for Michael Brown, who was killed by police in 2014. Rep. Rasheen Aldridge, a former leader in the Fight for $15 and a Union, will join strikers.
●  In Detroit, striking McDonald's and other fast-food workers will rally with nursing home workers from across the city who will walk off their jobs to call out the industry's failure to protect its largely Black workforce during the COVID-19 pandemic and respect workers for the essential work they perform.
●  In the Twin Cities, where Floyd was killed, striking nursing home workers will participate in a caravan that will include a stop at the airport, where they'll be joined in protest by airport workers including wheelchair attendants and cabin cleaners who are demanding $15/hr and a just and safe plan to bring people back into public and travel spaces.
●  And in Los Angeles, striking fast-food and nursing home workers will join with Uber and Lyft drivers and Postmates workers, janitorial, security and other workers in a car caravan that begins at a McDonald's, with stops at the LAUSD and the University of Southern California, where they will demand the nation's second-largest school district and the University drop their use of the LAPD on campuses.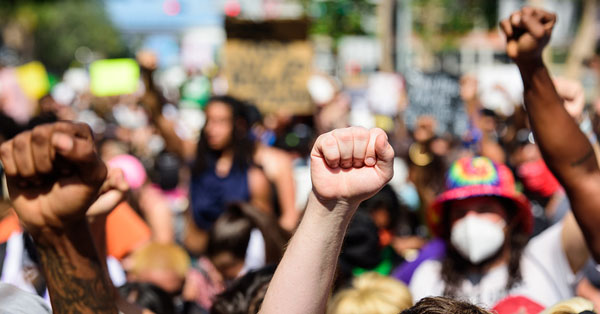 Strikes and protests will also take place in Boston, Chicago, Denver, Durham, Harrisburg, Hartford, Houston, Los Angeles, Memphis, Miami, Milwaukee, New Martinsville, Oakland, Orlando, Philadelphia, Pittsburgh, Providence, Sacramento, Scranton, Seattle, St. Paul, Toledo, Yakima and more.
"Here in Detroit, us nursing home workers are at the center of the COVID-19 crisis. We're putting our lives on the line every single day without proper PPE, paid sick days or safe staffing levels," said Trece Andrews, a nursing home worker from Detroit, Michigan. "Thousands of workers and residents have needlessly lost their lives. I've seen firsthand how this virus is devastating the Black community, exposing the systemic racism that has always existed. That's why I'm going on Strike for Black Lives: to demand greater protections for my coworkers, our residents and working people across the nation."
DISMANTLING RACIST POLICIES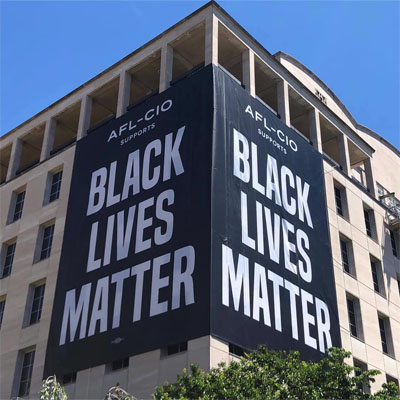 Workers are demanding solutions from government and corporations that center communities of color and dismantle racist policies to make sure every family is healthy, safe, and secure, no matter their race, immigration status, job, or where they live. Specifically striking workers are demanding:
●  Justice for Black communities, with an unequivocal declaration that Black Lives Matter, as a necessary first step to winning justice for all workers.
●  Elected officials and candidates at every level must use their executive, legislative, and regulatory authority to begin to rewrite the rules and reimagine our economy and democracy so that communities of every race can thrive.
●  Corporations take immediate action to dismantle racism, white supremacy, and economic exploitation wherever it exists, including in our workplaces. This includes corporations raising wages, allowing workers to form unions, providing healthcare, sick leave and expanded healthcare coverage to people who are uninsured or have lost coverage as the result of losing their jobs during the COVID-19 pandemic, child care support and more, to disrupt the multigenerational cycle of poverty created by their anti-worker attacks.
●  Every worker must have the opportunity to form a union, no matter where they work.
"We cannot achieve economic justice without racial justice," said Mary Kay Henry, president of SEIU. "From our nation's founding, white supremacy and economic exploitation have been inextricably linked. Today, in this national moment of reckoning, working people are demanding fundamental changes to America's broken system. They're coming together in the Strike for Black Lives to declare that until Black people can thrive, none of our communities can thrive."
WHY WE'RE STRIKING FOR BLACK LIVES
In this moment of national reckoning, working people from across the nation and allies in the interconnected fights for justice are standing together in the Strike for Black Lives.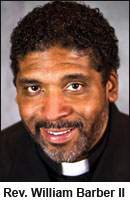 Rev. Dr. William Barber II, president of Repairers of the Breach and co-chair of the Poor People's Campaign: A National Call for Moral Revival:  "We must show the nation that if you scratch a liar, you find a thief. If you scratch a racist, you find a thief who will steal health care, steal living wages and give those to corporate interests, treating corporations like people and people like things. We can't talk about racial justice in this moment without addressing income inequality. We must push toward economic uplift for everybody—poor and low-income Black people, white people, brown people, indigenous people, and Asian people. In other words: everybody in, nobody out."
Sandra Ellington, janitor in Ohio: "Despite all this pain, I'm hopeful because this time is different. This time is a movement! People don't want to say it. I'm not shy: it's a revolution! As a mother, it got stuck in my head George Floyd's last words calling for his mother, every time I remember it my heart shatters. I think about my own son, I want him safe, seen as what he is: a human being."
Ash-Lee Woodard Henderson, Co-Executive Director of Highlander Research and Education Center and member of the Movement for Black Lives policy and strategy tables: "Corporate giants such as Walmart and McDonald's profit off racial injustice and inequity. They claim to support Black lives, but their business model functions by exploiting Black labor — passing off pennies as 'living wages' and pretending to be shocked when COVID-19 sickens those Black people who make up their essential workers. They do this without consequence. Our economy, both past, and present, is dependent on Black servitude, yet we are robbed of wages, healthcare, paid sick time, and so much more. Corporate power is a threat to racial justice, and the only way to usher in a new economy is by tackling those forces that aren't fully committed to dismantling racism."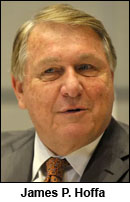 James P. Hoffa, International Brotherhood of Teamsters General President: "We're demanding action from corporations and government to dismantle white supremacy and to ensure the health, safety, and economic well-being of every worker. This is a moment of reckoning, a chance to decide who we are as a nation. We can no longer turn a blind eye to the deadly impacts of structural racism in America's economy and democracy."
Adam Neville, National Coordinator, XR Youth US: "Young people have made it clear: we will not sit around and watch our futures be destroyed in front of our eyes. We are determined to mark this moment as the turning point for justice. Returning to business as usual is complicity in the murder, freedom, and future of Black people, and our collective liberation requires all movements fighting for the protection of Black lives. The youth-led climate movement stands hand-in-hand with the Strike for Black Lives, and will be showing up in full force on July 20th because reimagining our future is our only choice."
Sonja Ogburn, building services manager at Montgomery County Public Schools in Bethesda, Maryland: "Everyone should feel safe and have the right to live in this world. When we talk about justice and equality, it doesn't mean just for the rich and white, it's for everyone. And it's not just Black people fighting; folks of every race, creed, and color are fighting together."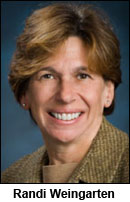 Randi Weingarten, President of the American Federation of Teachers: "We are living in a time of three great crises—a health crisis, an economic recession and systemic racism, all made worse by a president who fans the flames and wants to divide, not heal. The global health pandemic, racism and the recession are  exposing and exacerbating long-standing and persistent inequities. The AFT supports our sisters and brothers who are Striking  for Black Lives. We cannot turn a blind eye to the deleterious impact of structural racism, and we will stand with our allies to demand justice and to build a more equitable future for all."
WASHINGTON IS A UNION STATE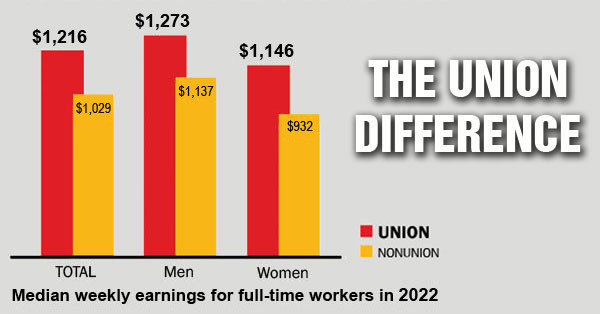 CHECK OUT THE UNION DIFFERENCE in Washington state: higher wages, affordable health and dental care, job and retirement security.
FIND OUT HOW TO JOIN TOGETHER with your co-workers to negotiate for better working conditions and respect on the job. Or go ahead and contact a union organizer today!