Relief for immigrants ● 900-plus lost on the frontline ● People need help
Tuesday, August 11, 2020
---
THIS WASHINGTON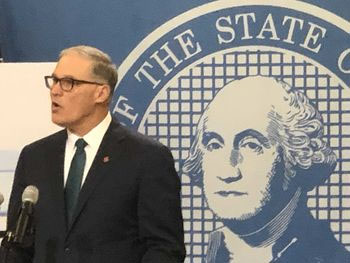 ► From the Governor's Office — Inslee announces relief funds to help immigrants and agricultural workers — Gov. Jay Inslee on Monday announced the creation of two funds to help workers during the COVID-19 pandemic. The Immigrant Relief Fund will provide $40 million to assist Washington residents who are unable to access federal stimulus programs due to their immigration status, and the Food Production Paid Leave Program will provide $3 million of financial resources to certain food production workers who remain home when ill. "We have to ensure that no one in our state is left behind as we fight this pandemic," Inslee said. "COVID-19 doesn't care what your immigration status is. We must support every family affected by the virus, especially those who lack the necessary means to quarantine or isolate and prevent further spread. This is the right thing for the well-being of individuals, the health of their colleagues and the safety of our communities."
The Stand (Aug. 10) — Undocumented communities will get relief — In a hard-fought victory for undocumented immigrants, Washington becomes 2nd state to offer state-funded assistance amid the COVID-19 pandemic.
► From the Columbian — Four Clark County school superintendents sign letter asking Inslee to limit virus liability — Washington school superintendents, including four in Clark County, face criticism after asking the governor's office to take executive action shielding districts from coronavirus liability in the new school year. The letter, signed by more than 100 district superintendents, has drawn criticism from the Washington Education Association teachers union. "If districts are so concerned about COVID-related liability, then they shouldn't open for in-person teaching and learning," WEA spokeswoman Linda Mullen said.
► From the Kitsap Sun — SKSD board reverses decision, votes to start school year with remote learning — The school board on Monday reversed its 3-2 decision from last week to offer in-person learning, even as local health officials advised against doing so.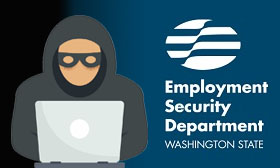 ► From the Seattle Times — Why did it take more than 2 months to stop the largest fraud in Washington state history? — Revelations last week that this spring's $576 million unemployment fraud, the largest in state history, started much earlier than previously acknowledged have spurred a storm of new questions over the handling of the crime. Some state lawmakers and others were questioning whether ESD had inadvertently abetted the scam by lowering fraud detection protocols to speed up legitimate claims by hundreds of thousands of Washingtonians left jobless by the pandemic.
► From the PSBJ — Whistleblower alleges ESD errors opened its own systems to fraud, left jobless in the lurch — The whistleblower alleged that two actions taken by a senior state official on April 4 and April 5 exposed the state to massive fraud and represented "gross mismanagement, gross waste of public funds, and substantial and specific danger to the public health and safety."
---
COVID-19
► LIVE from the Seattle Times — Coronavirus daily news update, Aug. 11 — The latest count of COVID-19 cases in Washington totals 63,647 infections (7-day average of new infections per day: 734) and 1,697 deaths (7-day average of deaths per day: 13)

► From The Guardian — Lost on the frontline (interactive) — Hundreds of U.S. healthcare workers have died fighting COVID-19. We count them and investigate why.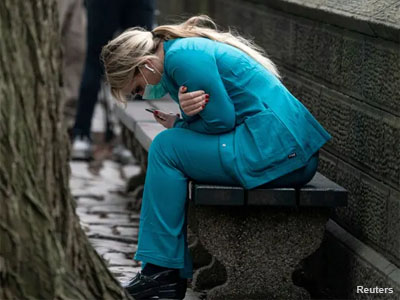 ► From The Guardian — More than 900 U.S. healthcare workers have died of COVID-19 – and the toll is rising — The tally includes doctors, nurses and paramedics, as well as crucial support staff such as hospital janitors, administrators and nursing home workers, who put their own lives at risk during the pandemic to care for others. The early data indicates that dozens have died who were unable to access adequate personal protective equipment and at least 35 succumbed after federal work-safety officials received safety complaints about their workplaces. Early tallies also suggest that the majority of the deaths were among people of color, and many were immigrants. But because this database is a work in progress the early findings represent a fraction of total reports and are not representative of all healthcare worker deaths.
---
AEROSPACE
► From the Oregonian — Precision Castparts eliminates 10,000 jobs as aerospace work collapses — Precision Castparts, one of Oregon's largest companies, eliminated 10,000 jobs worldwide in the first half of the year, or about a third of its global workforce. In June, Precision Castparts said it had laid off 717 workers in Portland and Clackamas County due to the coronavirus outbreak.
---
LOCAL
► From the Seattle Times — Seattle Police Chief Carmen Best says she will retire amid protests, City Council cuts — Seattle Police Chief Carmen Best will step down, she has announced, in the wake of protests against police brutality, criticism over the Police Department's response and votes by the City Council to shrink the police force and cut her wages.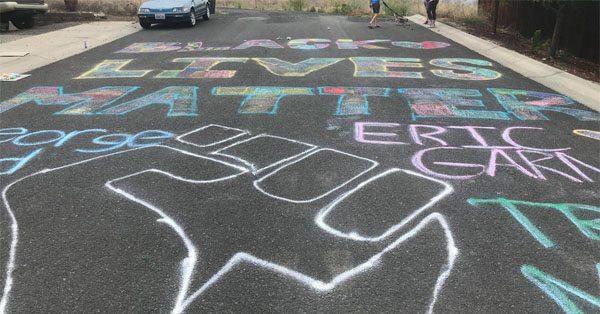 ► From KIMA — Police union representing Selah officers asks city to lay off on chalk art crackdown — The city has repeatedly come in to remove Black Lives Matter chalk art. Now the union representing Selah police officers, Teamsters Local 760's representative Dave Simmons wrote to Mayor Sherry Raymond on July 31 asking the city to back off its crackdown, citing potential legal liability for the officers it represents, as well as a strained relationship between officers and the community. Simmons says there's already been one officer who has resigned, at least in part because of the Selah chalk art controversy.
► From KNKX — Farmworker safety takes center stage in race for central Washington State House seat — In the Columbia Basin, Eduardo Castañeda-Díaz, the Democratic challenger for Washington state's 13th LD House seat has focused his message on farmworker safety and called for the boycott of fruit. It's quite a move for a candidate in a district where the economy is dominated by agriculture.
---
THAT WASHINGTON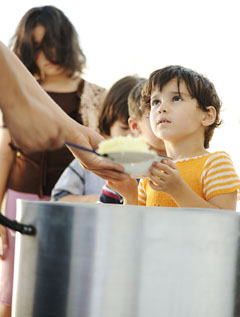 ► From the Seattle Times — People need help more than ever, not a reduction in benefits (by United Way of King County President/CEO Gordon McHenry Jr.) — We need to put pressure on our lawmakers to ensure those who have been disproportionately hit by the recession get the help they need until our economy stabilizes. Senators and representatives need to prioritize help for the neediest members of our community whose lives have been upended by COVID-19. Cutting the enhanced unemployment benefit will result in more homelessness and families going hungry. We are better than that.
The Stand (Aug. 10) — Thousands will fast Tuesday, call on Senate to take #FastAction
► From The Hill — What Trump's orders will and won't do for payroll taxes, unemployment benefits — Trump over the weekend signed executive orders on payroll taxes, unemployment benefits, student loans and evictions, seeking to take matters into his own hands as negotiations with Democrats over coronavirus relief legislation have stalled.
► From Reuters — Trump's COVID orders too little, too late to help U.S. economy, experts say — Trump's weekend attempt to sidestep stalled congressional negotiations over the next coronavirus aid package will do little to boost the economy, experts said.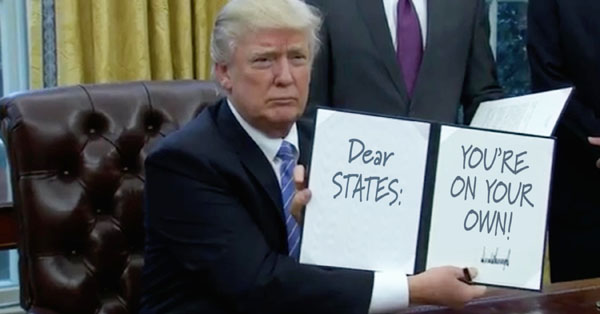 ► From The Hill — State aid emerges as major hurdle to reviving COVID-19 talks — Before talks collapsed late last week, the two sides were hundreds of billions apart on how much they were willing to put on the table. Democrats want $915 billion, while Republicans are offering $150 billion, the same amount included in the CARES Act from late March.
► From The Guardian — 'Economic tsunami': U.S. cities and states hit by COVID-19 face dire budget cuts — Local governments face thousands of tough decisions that will affect people across the U.S. in the coming months as cities and states wrestle with the devastating economic impact of the coronavirus. Decisions that will cost people their jobs and residents services they have loved or relied upon.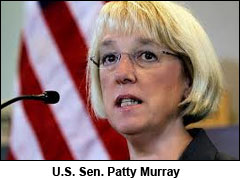 ► From Bloomberg — Democratic lawmakers decry NLRB's reorganization plan — The National Labor Relations Board's top lawyer plans to reorganize case handling in seven Western regional offices later this month, a move that would take authority away from more experienced leadership, according to senior Democratic lawmakers who are among those who oversee the agency. The reorganization will "undermine the NLRB's ability to fairly and effectively protect workers' rights under the National Labor Relations Act," wrote the lawmakers — including Sen. Patty Murray (D-WA), Ranking Member of the Senate Committee on Health, Education, Labor, and Pensions — in a letter to NLRB Chairman John Ring and General Counsel Peter Robb.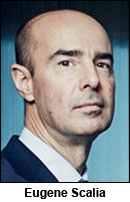 ► From Bloomberg Law — Federal litigator behind Oracle lawsuit being reassigned by DOL — U.S. Labor Department leadership is moving to reassign its top West Coast litigator, Janet Herold, who spearheaded a series of employment discrimination lawsuits against Silicon Valley tech giants, including a pending case against Oracle Corp. Herold, an Obama-era career appointee who serves as the department's Regional Solicitor for San Francisco and head of branch offices in Los Angeles and Seattle, was told in a meeting late last month that Labor Secretary Eugene Scalia is involuntarily transferring her to DOL's occupational safety agency in Chicago. Earlier this year, Herold wrote a memo to DOL leadership to complain that Scalia, in her view, was intervening in DOL's high-profile pay-bias lawsuit against Oracle by attempting to reach a low-ball settlement, the sources said.
► From The Hill — States scramble as low census response rates threaten political power — As the Census Bureau prepares to launch an abbreviated in-person count Tuesday, a count that the Trump administration has said will only last through the end of September — ending a month earlier than planned — demographers now say states with the lowest response rates might be at risk of losing out even more. New York, Texas and Florida — all of which lag behind the national response rate — are most at risk of falling short.
The Stand (May 5) — Be counted: Participate in the 2020 Census by mail, phone or online
---
NATIONAL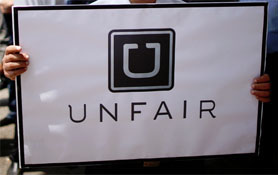 ► From Bloomberg — Uber, Lyft must convert California drivers into employees, judge rules — Uber and Lyft were ordered to convert their California drivers from independent contractors to employees with benefits, an early loss in a court battle the gig economy cannot afford to lose. The judge's ruling Monday will not be the last word: The ride-hailing companies are expected to appeal the far-reaching preliminary injunction that could make them halt their services as they figure out how to adjust their business model to comply with it.
► From WHYY — Pittsburgh Post-Gazette newsroom votes overwhelmingly to strike — Union members at the Pittsburgh Post-Gazette voted overwhelmingly to go on strike Monday after years of stalled contract negotiations and multiple complaints of labor law violations by Block Communications Inc., the company that owns the newspaper.
► From the UCOMM Blog — Lowe's hiring full-time union buster — The national chain, which is extremely anti-union, is looking to hire someone in house to manage a team of investigators whose job it is to go out and look for possible workers organizing and stop the effort.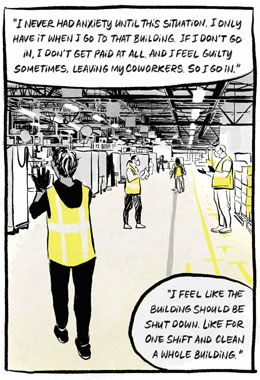 ► From Reveal News — 'We're not treated like people. We're numbers.' — B. has worked at Amazon's Staten Island, N.Y., warehouse since 2018. She has requested that we not use her full name for fear of retaliation.
EDITOR'S NOTE — Tired of being treated like a number and fearing retaliation? Get more information about how you can join together with co-workers and negotiate a fair return for your hard work. Or go ahead and contact a union organizer today!
---
The Stand posts links to Washington state and national news of interest every weekday morning by 10 a.m.
Short URL: https://www.thestand.org/?p=90755
Posted by
David Groves
on Aug 11 2020. Filed under
DAILY LINKS
. You can follow any responses to this entry through the
RSS 2.0
. Both comments and pings are currently closed.