Déjà vu: Boeing seeks concessions from Machinists indirectly
IAM 751's Holden urges members to "stand together" as the company floats the idea of mid-contract concessions via politicians and the media.
SEATTLE (Aug. 24, 2020) — As aircraft demand has plummeted amid the COVID-19 pandemic, the Boeing Co. — already reeling from the extended grounding of its troubled 737 MAX — has slashed production rates and laid off thousands of workers. Then in July, the Chicago-based company announced it may consolidate 787 production, which currently happens in Everett, Wash., and Charleston, S.C., to a single facility.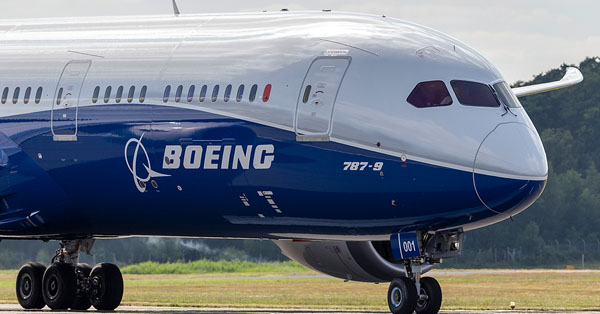 Given that Charleston is the only plant currently capable of manufacturing the 787-10 because its fuselage sections built there won't fit in the Dreamlifter cargo plane, industry observers are predicting that 30,000-employee Everett plant would likely lose out if such a consolidation takes place. But that hasn't stopped Boeing from proposing contract concessions from the IAM District 751 to influence the "competition."
Boeing has not contacted the union directly about reopening the IAM contract, which doesn't expire until 2024. Instead, the company has floated the idea to elected officials and the media.
Last Wednesday, Boeing executives held a conference call with Washington's congressional delegation about 787 plant consolidation. According to Rep. Rick Larsen (D-WA, 2nd), the executives said Boeing wants to hear from the IAM how its current contract could be changed for further "efficiencies and flexibility in production." Multiple times in recent years, Boeing has sought outside pressure from elected officials, the media and the public for mid-contract concessions from employee unions by saying it could influence the company's decision about where it will locate jobs and increase production.
In response, IAM District 751 President Jon Holden sent the following message to the union's members on Friday:
---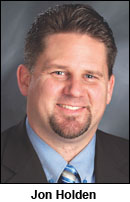 Dear Members:
It is time to stand together. We have been weakened in the past by division from outside pressures. Since that time, we have held many discussions at Local Lodge meetings, town halls and now virtually about our Union, rebuilding it, and preparing for the next negotiations.
The question that always comes up is: "will Boeing attempt to open up bargaining before the expiration of the contract in 2024?" We will not know until it happens; however, it is something that we need to expect and prepare for, and we believe that we may be facing that threat soon.
We fought for and passed the Membership Bill of Rights in our International Constitution in 2016 because we knew that we needed to operate with specific principles if we ever expected to maintain our unity and solidarity. These principles are based on transparency. We committed to the membership that once we were made aware of anything, our members would be the first to know. Transparency would ensure that we would have a foundation of trust that our members could count on. And, finally, that we would always work to place our members in a position of strength going forward. If union leadership determines that negotiations are appropriate, then it will be the members who decide whether to open up the contract for negotiations at any time other than contract expiration. Negotiations will not happen in secret, and our members will not give up their power.
We have been made aware through conversations with elected officials, and notified by the media, that Boeing indicated they want to talk to the IAM about "further flexibilities and efficiencies" they want from the IAM as the Company evaluates its study to consolidate 787 final assembly at one site.  We don't have details of what they want from the Union.  In order to be transparent, we are sharing what we know. Aside from being notified that there is a study, there have not been any discussions on this topic between Boeing and the IAM.
In typical Boeing fashion, they are talking to everyone else but the Union. It is what they do in these situations. They are attempting to align the politicians and the media in order to exert maximum pressure. This is not new; it is simply more of the same tactics Boeing has used before. Boeing will work to turn the public against us. They threaten our jobs, our families and our community; then work to pressure you. Just know that this Union is not interested in being placed in a position of weakness. They are not talking to us, but you may hear about what Boeing wants in the press. If we are approached by the company with any demands or proposals, you would hear from us directly.
This has every indication of history repeating itself, so let's not forget history.
In 2003, Boeing threatened to launch the 787 somewhere besides Washington State. Our Members worked hard on a campaign to secure public support for tax incentives for Boeing. Right after Boeing received the tax incentives and announced they would locate 787 Final Assembly here, Boeing immediately sent the 787 wings to Japan.  In fact, besides final assembly and some interiors, we don't currently produce or fabricate the fuselage, wings, or any major wiring packages for this program.
In 2009, Boeing threatened to move the "second 787 line" outside of Washington State. After surface bargaining with the IAM, they sited the second line in South Carolina.
Boeing threatened to move the 737MAX in 2011.
They threatened to move the 777X in 2014. And what did members get in return?  Wage stagnation, a huge health-care cost shift to employees, and the loss of our hard-earned pension.
During these campaigns, Boeing used the media, politicians, and the public to pressure our members to give up reasonable provisions within our contract that our members fought hard to secure over multiple generations.  Now, they are threatening our members and the communities we live in once again with the 787 production being completely removed from Washington State.  The promise of the 787 may turn out to be the biggest disappointment that our community has invested in and counted on.  IAM members should not sacrifice anything more for this or any other airplane program.
Clearly, these jobs mean a lot to us and are critical to our community. We feel strongly that our membership and our community have already earned these jobs. We lobbied for tax incentives in support of landing the 787 final assembly for Washington in 2003.  Our members worked through the problems associated with Boeing's far-flung supply chain in order to support the 787's entry into service in 2011. For generations, our community has supported investments in infrastructure and training programs designed to provide the workforce of the future, and we continue to meet every production goal placed before us. After all this effort, investment, and support, it is wrong for Boeing to place these jobs in jeopardy once again, attempting to leverage even more from those who have already sacrificed so much.
Our members and our communities have demonstrated why our State has the most efficient, productive aerospace manufacturing facilities in the world. Start by looking at Richard Aboulafia and the Teal Group's independent and objective 2019 Aerospace Competitive Economics Study (ACES) used to rank each state's manufacturing capabilities, using metrics that matter to companies making siting decisions.
Again, aside from notification, there have been no discussions between Boeing and the IAM related to their study to consolidate the 787 on one site.
Our Union's commitment to the membership is in our Bill of Rights: if the Company approaches us, you will hear from us directly.
We must stand together, united for a stronger future.
In Solidarity,
Jon Holden, IAM District 751 President
WASHINGTON IS A UNION STATE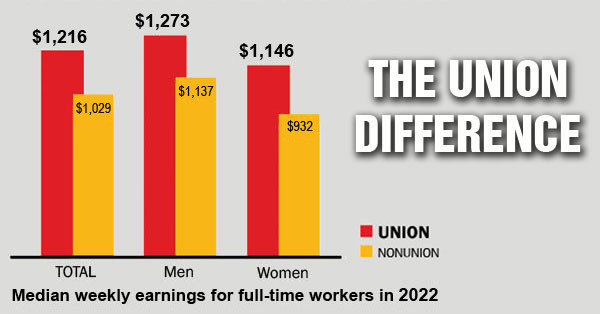 CHECK OUT THE UNION DIFFERENCE in Washington state: higher wages, affordable health and dental care, job and retirement security.
FIND OUT HOW TO JOIN TOGETHER with your co-workers to negotiate for better working conditions and respect on the job. Or go ahead and contact a union organizer today!