USPS sabotage is 'a crisis for democracy'
Contact Congress TODAY and tell them approve emergency funding for the USPS
WASHINGTON, D.C. (Aug. 17, 2020) — What was previously a clear attempt by the White House and Congressional Republicans to undermine the financial stability of the U.S. Postal Service — part of an ongoing effort to privatize it — has now become an active effort to sabotage timely mail delivery with the goal of suppressing voter participation in November's election. Sen. Bernie Sanders (I-Vt.) is calling the situation a "crisis for American democracy," and he's right.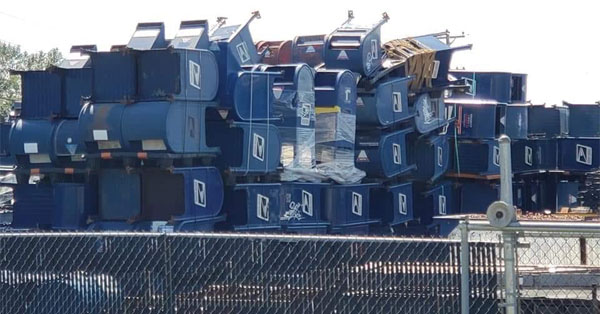 Deliberate efforts to hinder and slow mail delivery and starve the agency of resources could affect not only the outcome of the election, but Americans' ability to get prescription medicines and necessary deliveries during the pandemic.
President Donald Trump made an alarming admission last week: that he is personally blocking a COVID-19 relief deal because he doesn't want the Postal Service to be able to process additional mail ballots amid the pandemic: "They need that money in order to have the Post Office work, so it can take all of these millions and millions of ballots… If we don't make a deal, that means they don't get the money. That means (Democrats) can't have universal mail-in voting. They just can't have it."
TAKE A STAND — Contact your U.S. Senators TODAY and tell them to approve the $25 billion the U.S. Postal Service needs to get through this pandemic. (This action is organized by U.S. Mail Not for Sale, a worker-led campaign sponsored by the American Postal Workers Union and the National Association of Letter Carriers.)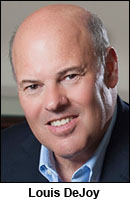 The president's newly appointed Postmaster General Louis DeJoy, a Trump donor and political loyalist with no experience working for the Postal Service, is using the agency's COVID-related financial struggles as an excuse to make changes that are slowing mail delivery and jeopardizing the Postal Service's constitutionally mandated mission. In July, DeJoy eliminated all overtime, restricted work hours, reshuffled at least 23 senior postal officials and ordered late-arriving mail to be left behind, a policy change that violates federal law. Subsequently, there were widespread reports of significantly delayed mail nationwide.
Now, public mailboxes are being taken out of service and hundreds of high-speed mail processing machines are being removed from post offices in Washington state and across the nation, without explanation. These changes don't save money, they simply slow delivery and make it harder to access postal services as the election approaches. Given that more states have opted to expand vote-by-mail rather than expect voters to crowd into unsafe polling stations during the pandemic, DeJoy's sabotage is undermining confidence in the Postal Service's ability to deliver ballots in a timely fashion.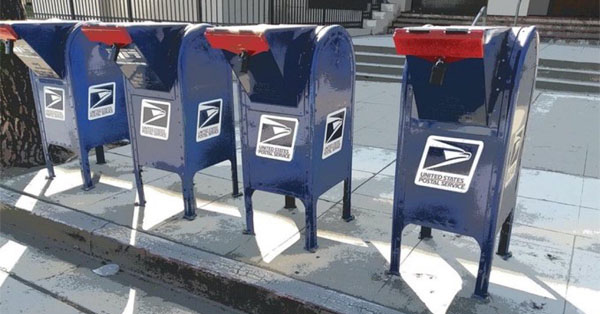 In fact, the Postal Service warned state election officials last week that it cannot guarantee all ballots cast by mail for the November election will arrive in time to be counted, even if mailed by state deadlines, raising the possibility that millions of voters could be disenfranchised. This desperate attempt to undermine confidence in mail balloting, and the election in general, is happening as Trump is badly trailing Joe Biden in the polls.
The U.S. Postal Service is America's most popular federal agency, with an overwhelming 91 percent of respondents having a favorable view of the USPS. That's because postal workers are absolutely committed to their mission of serving the public. The USPS processes nearly 500 million pieces a day, significantly more every year as Christmas approaches. Even if every single one of the 158 million registered voters across the United States mailed their election ballot on the same day, the Postal Service would have no problem handling it.
Further, a research article published in the Proceedings of the National Academy of Sciences in June found that universal voting by mail would yield no particular benefit to candidates of either party.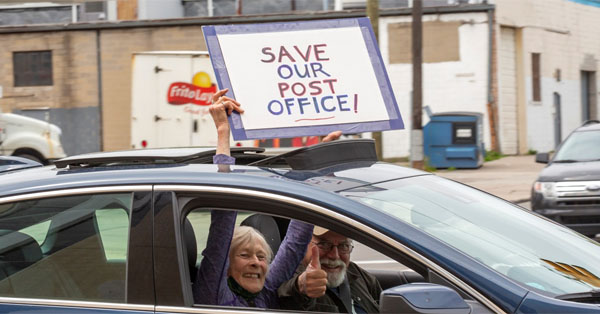 What America needs is for Congress to do its job and approve the $25 billion in emergency relief the Postal Service needs to weather the pandemic and continue to provide the world-class service the country deserves. The House approved that funding three months ago in the HEROES Act, but Senate Majority Leader Mitch McConnell (R-Ky.) has refused to allow a vote on it and Senate Republicans can't agree on an alternative proposal.
That's simply not good enough. The Senate needs to do its job and immediately approve the $25 billion the pandemic needs to get through this pandemic.
Contact your U.S. senators TODAY and demand that they do their job and fund the Postal Service!
Short URL: https://www.thestand.org/?p=90842
Posted by
David Groves
on Aug 17 2020. Filed under
NATIONAL
. You can follow any responses to this entry through the
RSS 2.0
. Both comments and pings are currently closed.