Hazard pay, not buybacks ● 'Mind-boggling' MAX ● Borat speaks truth
Wednesday, September 16, 2020
---
COVID-19
► LIVE from the Seattle Times — Coronavirus daily news update, Sept. 16 — The latest count of COVID-19 cases in Washington totals 80,465 infections (7-day average of new infections per day: 425) and 2,015 deaths (7-day average of deaths per day: 6)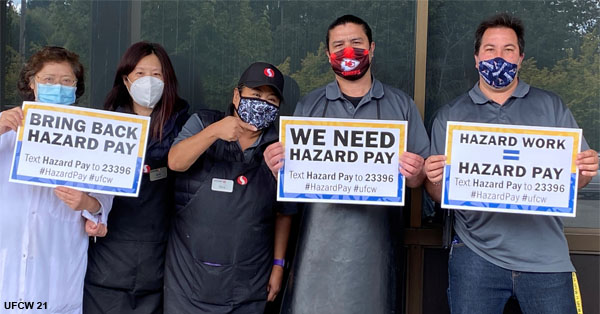 ► From CNN Business — Stores ended hazard pay for their workers. They're still spending hundreds of millions buying back their stock. — Some major retailers are continuing a controversial practice known as share buybacks in the pandemic, despite ending hazard pay for their workers or not providing any at all. Kroger (branded Fred Meyer and QFC in Washington) bought back more than $200 million of shares during its latest quarter ending Aug. 15, and its board authorized $1 billion in additional repurchases on Friday. The grocery chain in May halted a $2 per hour pay bump it gave to its workers for doing their jobs in the pandemic.
The Stand (Sept. 4) — Grocery workers, UFCW call for reinstatement of hazard pay
► From The Columbian — Battle Ground Public Schools announces furloughs for 152 — The furloughs impact classified employees including basic education assistants, office and health room assistants, campus security, media technicians, intervention specialists and discipline clerks. Teachers were not affected.
► From KNKX — Food insecurity rates have more than doubled since start of COVID-19 pandemic — UW researchers found that about 30 percent of state residents are now at risk of going hungry, up from about 14 percent pre-pandemic. And the study shows that 59 percent of those who are now food insecure are parents — and high percentages share other traits that make them more vulnerable.
The Stand (Aug. 3) — WSLC foundation is delivering 'gift of hope' to families in need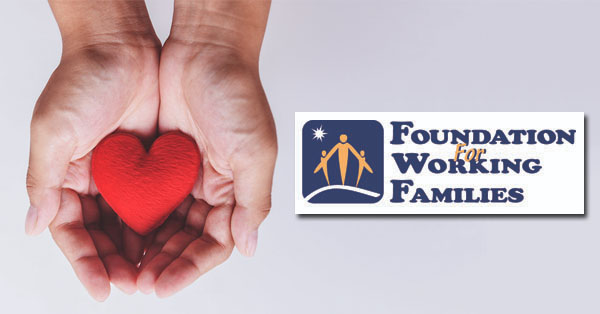 MAKE A DONATION — Contribute online or mail a check to the Foundation for Working Families, 321 16th Ave S., Seattle, WA, 98144. The FFWF is a 501(c)(3) organization — federal tax ID 91-1702271 — so all donations are tax-deductible charitable contributions.
► From Roll Call — COVID-19 hits Latino, Black and Native American wallets harder — A new poll found minority households reported disproportionately more financial problems and housing insecurity than whites.
---
WILDFIRES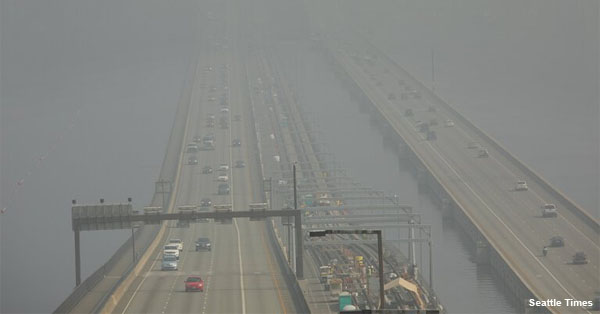 ► From the Seattle Times — Seattle's air quality is among the worst in the world as West Coast wildfires rage on — How bad is our air? It's worse than in Beijing or Shanghai — and, on Friday, spending a day outside in the Puget Sound region was the equivalent of smoking almost nine cigarettes, according to researchers. The advice from experts: stay inside and breathe as little of that outside air as possible.
► From the Columbian — Clark County is worst in state as Washington sets record for hazardous air — Washington has recorded its longest-running period with hazardous air quality in at least the last 14 years, and Clark County has registered the worst air quality in the state during a record-setting period.
---
BOEING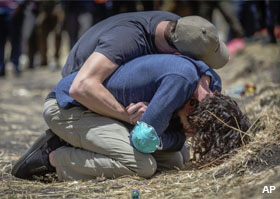 ► From the Seattle Times — U.S. House probe of 737 MAX finds 'disturbing pattern' of Boeing failures and 'grossly insufficient' FAA oversight — An intensive investigation by a U.S. House Committee into the causes of the two Boeing 737 MAX crashes reveals new details documenting what a final report calls "a disturbing pattern of technical miscalculations and troubling management misjudgments made by Boeing," along with "grossly insufficient oversight by the FAA." Rep. Peter DeFazio (D-Ore.), chair of the U.S. House Transportation Committee, signaled in a teleconference briefing that the committee plans to soon propose legislation reforming how the FAA certifies airplanes as safe to fly. He called it "mind boggling" that the MAX, which had two crashes that killed 346 people within five months, was originally certified by both Boeing and the FAA as compliant with all safety regulations. "The problem is, it was compliant and not safe. And people died," DeFazio said, "Obviously the system is inadequate."
► From the (Everett) Herald — 'Better with Boeing' campaign aims to keep 787 assembly here — Snohomish County and city of Everett leaders hope their marketing campaign will convince the company to keep a 787 assembly line in Everett.
---
LOCAL



► From IBT 117 — Organizing win! MV Transportation workers join Teamsters 117 — Last week, the group of transit instructors and call center supervisors formalized their desire to join the union by voting overwhelmingly to become members of Teamsters 117 in an election with the National Labor Relations Board. For workers like Heather McMahon who are on the frontlines of the pandemic, a Teamsters contract is essential. "We're ecstatic," she said. "We can't wait to get a contract in place so we can have the protections we need."
EDITOR'S NOTE — Want the protections you need? Find out more information about how you can join together with co-workers and negotiate a fair return for your hard work. Or go ahead and contact a union organizer today!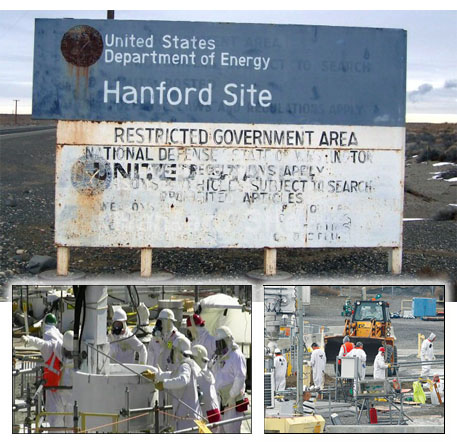 ► From the Tri-City Herald — New Hanford contractor to start work soon under $10 billion deal — The 60-day turn over from the expiring contract held by CH2M Hill Plateau Remediation Co. to the contract awarded to Central Plateau Cleanup Co. as the new Hanford central cleanup contractor will start on Oct. 5. CH2M employs about 1,700 workers at Hanford and is in its 12th year of work at the nuclear reservation after earlier extensions to its original 10-year contract. Most employees are expected to transfer to the new contractor.
► From the Spokesman-Review — Q&A: Spokane postmaster and union president respond to concerns about USPS — Wanda Emmert, president of the American Postal Workers Union's Inland Empire Area Local: "Ballots come in with special labels on them. They're already broken down into ZIP codes and they go right to their machine. I mean, they're handled with kid gloves like they're gold. There is no reason for the public to worry. This isn't the first time that we've done this."
► From NPEU — Innovation Law Lab staff in Portland forms union — The workers of Innovation Law Lab (ILL) have joined together in union with the Nonprofit Professional Employees Union (NPEU/IFPTE) to form Law Lab United. The managers and board of ILL have expressed their enthusiasm for recognizing the union.
---
THIS WASHINGTON

► From L&I — Labor & Industries proposes keeping workers' comp rates steady for 2021 — The state Department of Labor & Industries (L&I) is proposing no increase in the average price employers pay for workers' compensation insurance next year. If the proposal is adopted, this will be the first time in 20 years that workers' compensation rates have dropped or stayed steady for four years in a row.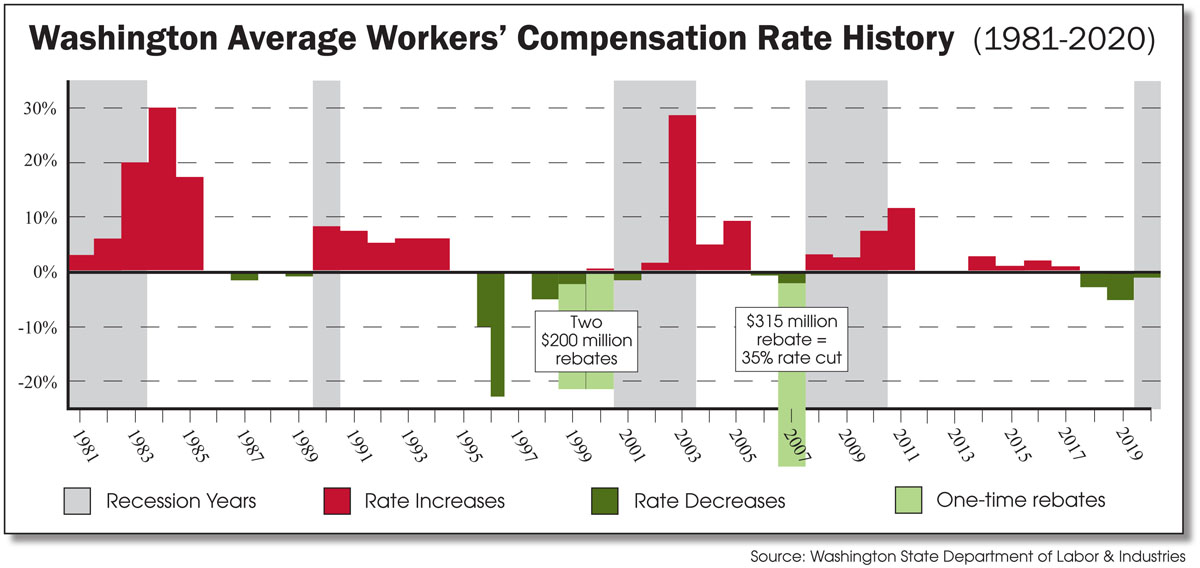 The Stand (June 23) — History lesson: Hands off workers' compensation — It took a decade to recover from the system's last "recession raid." Never again.
► From the Spokesman-Review — Rep. Jenny Graham facing fallout after explicit voicemail to Inlander reporter — After Inlander reporter Daniel Walters wrote a story about Rep. Jenny Graham sharing Facebook posts linking to conspiracy theory websites, the Republican lawmaker left Walters an explicit and threatening minute-and-a-half voicemail, posted profanity toward Walters on Facebook and shared another site connected to conspiracy theories.
---
ELECTION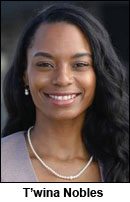 ► From the News Tribune — Elizabeth Warren endorses T'wina Nobles in Washington state Senate race — "(T'wina Nobles) is an experienced community leader and fighter for big, structural change who knows what working families need to get ahead," Warren said about the Democrat from University Place running for state Senate in the 28th Legislative District. "I know she'll continue to fight for equity and justice in Washington's State Senate. That's why I'm supporting her campaign."
► From KING 5 — Jay Inslee, Loren Culp agree to televised gubernatorial debate — Gubernatorial incumbent Jay Inslee and challenger Loren Culp will debate from separate rooms in Olympia on Oct. 7.
---
THAT WASHINGTON
► From Univision — "If they deport me, my life is over," says an immigrant with TPS who has been in the U.S. for more than 23 years — The decision made by a panel of three judges of the Court of Appeals of the 9th. Circuit brought some 300,000 immigrants to the brink of deportation, including just over 220,000 Central Americans who have been in the country for more than two decades and with American children.
The Stand (Sept. 15) — Allowing Trump to deport TPS immigrants destabilizes U.S.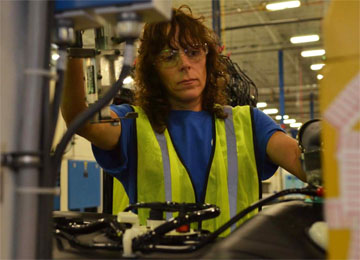 ► From Politico — Trump hails 'manufacturing miracle' as factories bleed jobs — Four years after he won the Midwest by vowing to revitalize the U.S. manufacturing workforce, President Donald Trump is campaigning for reelection on a job well done. The numbers tell a different story. Trump's anti-trade agenda and a pandemic-induced recession have combined to shutter factories and accelerate decades-old trends toward automation, eliminating hundreds of thousands of manufacturing jobs, many for good, including in the Rust Belt states he needs to win in November.
► From the NY Times — U.S. restricts Chinese apparel and tech products, citing forced labor — The new restrictions, announced Monday, fall short of a broader ban on cotton and tomatoes from Xinjiang that the administration was poised to announce last week.
► From Roll Call — Uninsured rate rose again last year, ahead of the pandemic — The number of Americans who had health insurance dropped last year although incomes rose, according to new federal data, ahead of the coronavirus outbreak that led to dual health and economic crises. Last year marked the third consecutive year that the uninsured rate grew in the U.S., after going down regularly after implementation of the Democrats' 2010 health care law.
► From the NY Times — Clean air was once an achievable political goal (by Farhad Manjoo) — The wildfires will force us to recognize the steep costs of incompetent, neglectful, uncaring government.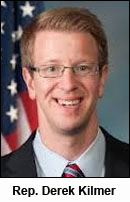 ► From Roll Call — Despite pressure for COVID-19 relief deal, stalemate continues — "We want a deal that's on a robust, comprehensive package," said Rep. Derek Kilmer (D-WA, 6th), the centrist New Democrat Coalition's chairman. "And barring that, we'd like the House to take some form of action on a COVID relief and recovery package. But we don't want a meager package. We don't want to accept a bad deal."

► From The Hill — Senate leaders quash talk of rank-and-file COVID-19 deal
► From Roll Call — House will stay until coronavirus aid deal, Pelosi says
---
NATIONAL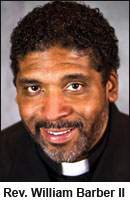 ► From the AFL-CIO — Labor and faith forge partnership for social, racial and economic justice — the Poor People's Campaign: A National Call for Moral Revival and the AFL-CIO marked the 57th anniversary of the 16th Street Baptist Church bombing in Birmingham, Alabama, where four girls were killed, with a virtual candlelight vigil and commitment to a 10-point pledge for social, racial and economic justice. "We're here together—the Poor People's Campaign and America's AFL-CIO, America's unions—because we have to be. We must be," the Rev. Dr. William J. Barber II said. "We're here because we're deeply concerned about the hate and division being sown in our society—not that it's new, but that it's being pushed and stoked.…We know the movement is more powerful than racism's fear and division."
► From the Tribune-Review — Pittsburgh Post-Gazette workers move closer to strike — On Monday, the Newspaper Guild of Pittsburgh said its parent union, NewsGuild-Communication Workers of America, unanimously approved their strike vote.
---
FREEZING FACEBOOK

► Celebrities including Kim Kardasian West, Leonardo DiCaprio, Jennifer Lawrence, Orlando Bloom, Kerry Washington and Sacha Baron Cohen are freezing their Facebook and Instagram accounts today to protest Facebook's willful spreading of hate, conspiracies, and misinformation. "Borat?" you ask. "Really?!"
Here's some truth from Sacha Baron Cohen…
---
The Stand posts links to Washington state and national news of interest every weekday morning by 10 a.m.
Short URL: https://www.thestand.org/?p=91733
Posted by
David Groves
on Sep 16 2020. Filed under
DAILY LINKS
. You can follow any responses to this entry through the
RSS 2.0
. Both comments and pings are currently closed.