Breonna Taylor deserved justice ● Trump: Voting is a 'scam' ● Freddie Gray. Say his name.
Thursday, September 24, 2020
---
RACIAL JUSTICE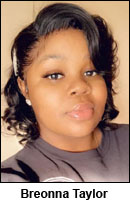 ► From the Washington Post — Kentucky grand jury declines to file homicide charges in death of Breonna Taylor — A Kentucky grand jury determined Wednesday that two officers involved in the death of Breonna Taylor were justified in firing their weapons into her apartment, while another was charged with recklessly firing rounds that endangered people in a neighboring unit, an outcome that has inflamed racial protests nationwide. After a four-month investigation into Taylor's death on March 13, Kentucky Attorney General Daniel Cameron (R) made the announcement at a news conference that he said marked the end of the state's formal investigation into a death that has galvanized the nation's Black Lives Matter movement.
► From the USA Today — 'Absolutely heartbreaking' ruling sparks new wave of national protests for justice, racial equality — Protesters took to the streets in Chicago, Milwaukee, Seattle and Washington, D.C, among other places, following Wednesday's announcement from Kentucky Attorney General Daniel Cameron, which also spurred demonstrations that turned violent in Taylor's home city of Louisville.
► From The Hill — Two Louisville police officers shot amid grand jury protests
► From the Seattle Times — Protesters march through Seattle in honor of Breonna Taylor; 13 arrested on Capitol Hill — Crowds of angry and heartbroken demonstrators gathered in rainy downtown Seattle and on Capitol Hill Wednesday evening. The evening began with two 7 p.m. rallies — one that began at Westlake Park downtown and ended with a vigil for Taylor outside the U.S. Courthouse, and another at Cal Anderson Park on Capitol Hill that led to smashed windows, 13 arrests and a referral to the Office of Police Accountability over one officer's actions.
► From the NY Times — Few police officers who cause deaths are charged or convicted — Few police officers are ever charged with murder or manslaughter when they cause a death in the line of duty, and only about a third of those officers are convicted. Even as tens of thousands of Americans protest police brutality and demand overhauls of law enforcement, a yawning gulf remains between the public perception of police violence and how it is treated in court.
► From Politico — Police reforms stall around the country, despite new wave of activism — Racial justice activists convulsed the country this summer with their protests against police brutality. But as the season shifts to fall, they don't have much to show for it in terms of major policy change.
► From the NY Times — Breonna Taylor deserved justice (by Melanye Price) — It's not that the failure to indict a police officer for killing Breonna Taylor was unpredictable. It's that the emotional and political exhaustion surrounding the news was predictable. This is what inspires the rage and despair that Kentucky's attorney general cruelly and ahistorically dismissed as "mob justice." This is what forces Black people to push for this nation to be better stewards of its ideal, while recalibrating our expectations time and time again.
► From KING 5 — Fred Meyer, QFC employees say they can't wear Black Lives Matter buttons — In another struggle over protest symbols in the workplace, employees at QFC and Fred Meyer stores are saying a ban on "Black Lives Matter" buttons violates federal labor law and their union contract. Both companies are operated under Kroger. On Tuesday, United Food and Commercial Workers Local 21 filed an unfair labor charge with the National Labor Relations Board against QFC and Fred Meyer, both owned by Seattle-based supermarket giant Kroger.
The Stand (Sept. 23) — Grocery workers, UFCW 21 call on Kroger to end BLM ban — Please sign the petition urging Fred Meyer and QFC to allow Black Lives Matter buttons at work.
► From the Washington Post — She wore a Black Lives Matter mask to work at Whataburger. After a customer complained, she was fired.
---
COVID-19
► LIVE from the Seattle Times — Coronavirus daily news update, Sept. 24 — The latest count of COVID-19 cases in Washington totals 83,702 infections (7-day average of new infections per day: 407) and 2,081 deaths (7-day average of deaths per day: 7)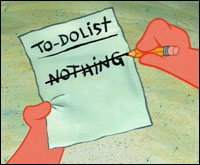 ► From the Colorado Springs Indy — OSHA fields thousands of COVID-19 complaints from workers but issues few citations — Roughly 10,000 complaints have been filed with OSHA nationwide from Feb. 1 through Sept. 16 that are connected to the coronavirus, OSHA reports. Of those, 8,239 have been closed, allowing some information to be made publicly available. Details of pending complaints aren't disclosed. According to OSHA records, roughly 2 percent of closed complaints led to inspections, and the agency had issued only 24 citations as of mid-September.
---
LOCAL

► From the Spokesman-Review — Questions remain after settlement with contractors, the second-largest ever at Hanford — With the two biggest settlements ever impacting Hanford tied to the same companies — Bechtel and AECOM — questions remain over how they kept their contracts and why they didn't face criminal penalties.
---
THAT WASHINGTON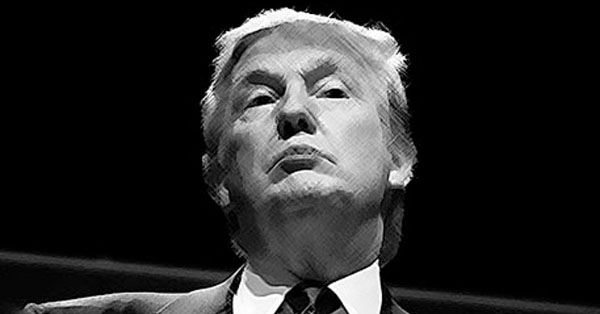 ► From The Hill — Trump refuses to commit to peaceful transition of power — Trump on Wednesday refused to commit to a peaceful transition of power should he lose the election in November, saying he needs to "see what happens," sowing doubt about the security of mail-in ballots. When pressed, Trump said there would be no need for a transition of power without mail-in ballots, suggesting he believes he would win the election without the expansion of mail-in voting during the pandemic. "Get rid of the ballots and you'll have a very peaceful — there won't be a transfer, frankly. There will be a continuation," Trump said. "The ballots are out of control. You know it, and you know who knows it better than anyone else? The Democrats know it better than anyone else."
► From The Hill — Biden on Trump's refusal to commit to peaceful transfer of power: 'What country are we in?'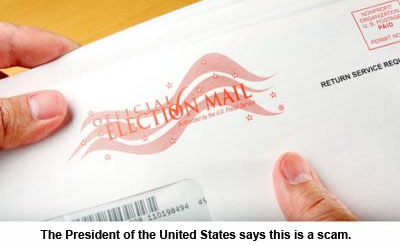 ► From Roll Call — Trump wants new justice to be able to decide 2020 election — Trump, trailing in public polling and lagging in fundraising, wants a new Supreme Court justice confirmed before the election to be able to break potential ties on the court over election litigation. "In terms of time, we can go to January 20th, but I think it's better if you go before the election because I think this scam that the Democrats are pulling — it's a scam — the scam will be before the United States Supreme Court. And I think having a four-four situation is not a good situation, if you get that," Trump told reporters at the White House Wednesday of the eight-person Supreme Court that exists following the death of Justice Ruth Bader Ginsburg. What the president calls a "scam" in this context is the increased use of entirely legal and secure mail-in ballots in states across the country, a bipartisan move taken by state and local governments in response to the coronavirus pandemic, and backed by both Republican and Democratic officials in those jurisdictions.
► From Politico — Republicans brush aside Trump's dismissal of a peaceful transfer of power
► From HuffPost — Republicans plot quick confirmation of Trump's Supreme Court nominee — Republicans plan a speedy confirmation process for Trump's pick to replace the late Supreme Court Justice Ruth Bader Ginsburg, proceeding on the assumption they'll support someone whose name has not yet been announced and submitted to the Senate.
---
NATIONAL
► From the Washington Post — Another 870,000 workers filed for jobless benefits last week — Another 870,000 new applications for unemployment insurance were processed last week, a slight increase from last week, as unemployment claims remain stubbornly high six months into the pandemic.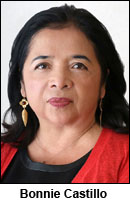 ► From Time magazine — The 100 most influential people of 2020: Bonnie Castillo (by Delores Huerta) — As a registered nurse and executive director of National Nurses United and the California Nurses Association, Bonnie Castillo is a visionary and a leader. She was among the first to call attention to the lack of personal protective equipment available to nurses across the U.S. during the COVID-19 pandemic, and fought layoffs and pay cuts that nurses faced despite their vital frontline work.
---
T.G.I.T.
► Due to WSLC 2020 Convention action all day on Friday, The Stand will not be posting Daily News tomorrow.
So today, we present dear, departed Prince and "Baltimore," which he wrote in honor of Freddie Gray, a 25-year-old Black man who was a victim of homicide while in police custody in 2015. Gray was arrested for possessing a knife (not a crime) that was found in his pocket after he was detained. Unlike Breonna Taylor's case, criminal charges were filed against the six Baltimore police officers believed to be involved in his death — ranging from second-degree "depraved heart" murder to manslaughter to illegal arrest. Those cases ended in a mistrial, three acquittals, and the rest of the charges were dropped. As Prince sings, "Peace is more than the absence of war… If there ain't no justice, there ain't no peace."
Freddie Gray. Say his name.
---
The Stand posts links to Washington state and national news of interest every weekday morning by 10 a.m.
Short URL: https://www.thestand.org/?p=91955
Posted by
David Groves
on Sep 24 2020. Filed under
DAILY LINKS
. You can follow any responses to this entry through the
RSS 2.0
. Both comments and pings are currently closed.