Herder by numbers ● Give 'em what they want ● Popular drop boxes
Monday, October 19, 2020
---
COVID-19
► LIVE from the Seattle Times — Coronavirus daily news update, Oct. 19 — The latest count of COVID-19 cases in Washington totals 98,201 infections (7-day average of new infections per day: 595) and 2,239 deaths (7-day average of deaths per day: 7)
► From the Spokesman-Review — Eastern Washington's COVID-19 rate is more than double the West Side's — The report found the seven-day rolling average test positive rate in Eastern Washington to be 8.8% on Oct. 2, compared to western Washington's 3.2%. The daily hospitalization rate also was more than twice as high at the time. The report calls the COVID-19 situation in Eastern Washington – Klickitat, Yakima, Kittitas, Chelan and Okanagan counties and farther east – "unstable." Efforts to control the virus must be maintained to avoid worse trends, according to the report. Health officials have urged residents for months to avoid large gatherings, social distance when possible and wear a mask.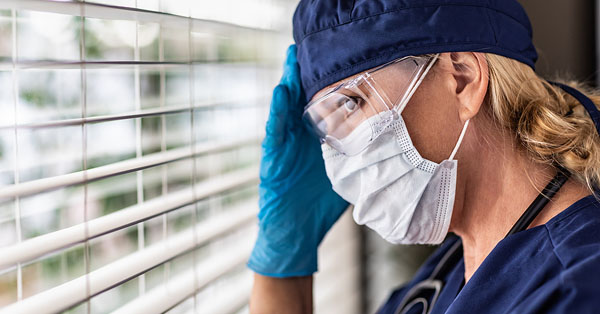 The Stand (Oct. 14) — Let's save lives together by wearing a mask (by Didi Gray)
► From the News Tribune — COVID safety complaints spark third investigation at Puyallup grocery distribution hub — Frustrations have mounted among workers dealing with a COVID-19 outbreak at the Fred Meyer grocery distribution center in Puyallup. Complaints sent to the state's Department of Labor & Industries have resulted in the third COVID-19 safety probe of the center this year. Warehouse workers (Teamsters 117) have repeatedly described lax COVID safety standards.
► From the NY Times — Migrant farmworkers under lockdown: 'You're practically a slave' — The guest workers have been restricted to avoid contracting or spreading COVID-19. "I never expected to lose my freedom," said one, but it has successfully kept down infection rates.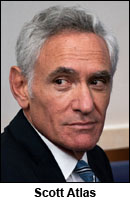 ► From the Washington Post — Trump's den of dissent: Inside the White House task force as coronavirus surges — As summer faded into autumn and the novel coronavirus continued to ravage the nation unabated, Scott Atlas, a neuroradiologist whose commentary on Fox News led Trump to recruit him to the White House, consolidated his power over the government's pandemic response. Discord on the coronavirus task force has worsened since the arrival in late summer of Atlas, whom colleagues said they regard as ill-informed, manipulative and at times dishonest. Among other things, he has advocated allowing infections to spread naturally among most of the population while protecting the most vulnerable and those in nursing homes until the United States reaches herd immunity, which experts say would cause excess deaths.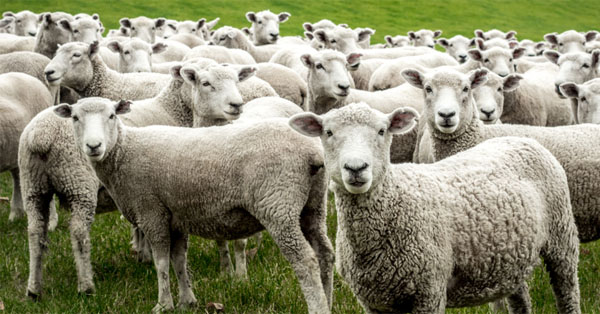 ► MUST-READ from the NY Times — Herd immunity? Or 'mass murder'? (by John M. Barry) — A distinct minority of academics want to shift COVID-19 policy toward achieving herd immunity — the point at which enough people have become immune to the virus that its spread becomes unlikely. Most of their public health colleagues have condemned their proposal as unworkable and unethical — even as amounting to "mass murder." But their idea of returning to something akin to normal — releasing everyone from a kind of jail — is attractive, even seductive. It becomes less seductive when one examines three enormously important omissions in their declaration… It omits mention of how many people the policy would kill. It's a lot. The real death toll needed to reach herd immunity could far exceed one million. As horrific a price as that is, it could prove much worse if damage to the heart, lungs or other organs of those who recover from the immediate effects of the virus does not heal and instead leads to early deaths or incapacitation. But we won't know that for years.
► From HuffPost — Trump mocks Joe Biden: If elected, 'he'll listen to the scientists' — Amid a global pandemic that's claimed more than 219,000 lives in the U.S., Trump mocked Biden during a campaign rally in Carson City, Nev., which around 5,000 mostly unmasked supporters attended.
---
LOCAL
► From the News Tribune — Should laid-off Tacoma hotel workers automatically get their jobs back when COVID ends? — Tacoma City Council is exploring an ordinance that would require hotels in Tacoma with 60 rooms or more to provide recall rights to workers laid off during the pandemic. The proposal was brought forward by Council member Lillian Hunter after former workers at Hotel Murano, operated by Provenance Hotels, spoke at a City Council meeting on Sept. 22. UNITE HERE Local 8 represents more than 100 workers at the Hotel Murano and is in support of the ordinance, and not just for its own unionized workers.
---
AEROSPACE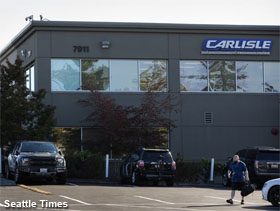 ► From the Seattle Times — Profit, not pandemic, is driving closure of aerospace supplier's 575-employee Kent plant — When the Carlisle Companies conglomerate announced in August that it would shutter its assembly plant for airplane wiring in Kent by the end of next year and lay off almost 600 people, it blamed the pandemic-driven aerospace downturn. But documents obtained by The Seattle Times show the real reason for the planned shutdown is to move most of the work to China and Mexico to boost the operation's profitability.
► From Bloomberg — Could Everett become Boeing's next jetliner headquarters? — Boeing is weighing whether to vacate the Renton headquarters of the commercial-airplane division as it cuts costs and stockpiles cash. The result could be a move of the headquarters staff to Everett or Boeing Field in Seattle.
---
THIS WASHINGTON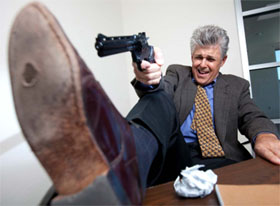 ► MUST READ from the Seattle Times — It's time to really give 'em what they want on $30 car tabs (by Danny Westneat) — The cycle of outrage, initiative campaign, court loss, outrage now promises to continue again, right on its predetermined schedule. It's why Eyman didn't seem that upset by this latest loss — it's all just another job opportunity. How can we end this political pantomime? State lawmakers have sometimes taken up Eyman proposals, and they should now go ahead and give voters what they want. Which means slashing car tabs — and also transportation spending — in those places that keep voting for it. This year the state Transportation Department put out data on how much each of the state's 39 counties pays in transportation taxes compared with the return in project spending. The top 10 recipient counties, the ones that pay the least for the road projects they get, are all — you probably guessed — the pro-Eyman red counties… So I agree with Republicans: Let's give 'em what they want. Which is to leave Seattle and King County alone to tax their cars to the moon if they wish. Then cut car tabs elsewhere around the state, while also slashing transportation spending in those counties to match.
► From the Spokesman-Review — Funding remains murky for transit agencies after court shoots down I-976 — While it's nice that the car tab funds won't be immediately removed from the equation, local transit officials said it's still hard to make the math work for those trying to keep streets, bridges, trails and other transit infrastructure intact.
► From the Bellingham Herald — Families, caregivers oppose DSHS budget cuts that could take help away from 20,000 — Proposed cuts to the Washington state Department of Social and Health Services would mean thousands of elderly people and those with disabilities would lose long-term care services, legislators heard this week.
The Stand (Oct. 13) — Sign petition to avoid drastic budget cuts
► From the Seattle Times — Pandemic cuts enrollment at some state colleges, forces others to reimagine higher ed — Washington's colleges and universities were braced for a big drop in enrollment this fall, expecting college kids to opt out of remotely taught classes and defer their educations for the duration of the coronavirus pandemic. The good news: Most kids showed up after all. The not-so-good news: Colleges are reporting that students from low-income families were more likely to hold back.
► From the Seattle Times — Thank you, lawmakers, for the gift of paid family leave (by David Ake) — As the family leave program nears its first full year in effect, I want to say thank you. Thank you to my fellow Washingtonians for enacting it, funding it and administering it. The time and security you gave my family when we really needed it was priceless. I'll be a better father because of it. Strong families make stronger communities, and my family has never been stronger because of your gift to us.
The Stand (Jan. 20, 2020) — Thank you for Paid Family & Medical Leave — A few weeks in, this program is already improving lives in Washington state. But it didn't just happen. It took years of hard work by some amazing people.
---
ELECTION



► From Working to Live podcast — Dealing with political bullies — The latest edition of the Southwest Washington CLC's "Working to Live" podcast features Vancouver Mayor Anne McEnerny-Ogle and Assistant Chief of the Vancouver Police Department Troy Price joining Harold and Shannon to talk about the state of political discourse today, and what working people can do to keep themselves and their loved ones safe from political bullying.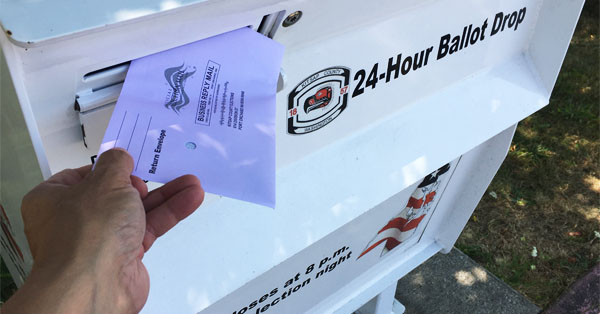 ► From KING 5 — Many Washington voters opting for ballot drop boxes instead of voting by mail — It appears a record number of voters are taking advantage of county ballot drop boxes instead of using the postal service.
The Stand (Oct. 15) — Got your ballot? Don't wait. VOTE NOW!
► From Politico — States brace for surge of voter registrations as deadlines near — Virginia, Florida, Louisiana and Pennsylvania have experienced web outages, with more states approaching registration deadlines this week.
EDITOR'S NOTE — In Washington state, Oct. 26 is the voter registration deadline by mail or online. But you can register in person at your county election department right up until Election Day on Nov. 3.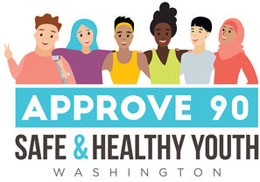 ► From the (Everett) Herald — Yes on Ref. 90 serves parents' choice, kids' health (editorial endorsement) — Simply put: Approval of Referendum 90 — regarding a state law passed this year that assures the availability of comprehensive sexual health education in all state school districts — also preserves the right of parents to determine what their children are taught in school on subjects important to their physical health and emotional well-being. Rejecting the referendum could restrict the ability — and the right — for some parents to make that decision for themselves.
EDITOR'S NOTE — The Washington State Labor Council, AFL-CIO is urging voters to support Ref. 90. See all of the WSLC's 2020 election endorsements here.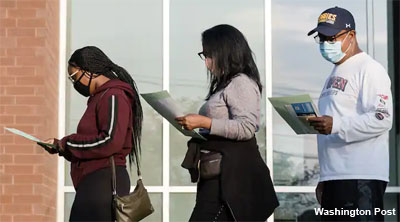 ► From the Washington Post — 'My people fought for the right to vote': With a surge of emotion, Black Americans rush to the polls — Two weeks before Election Day, Black Americans have voted in striking numbers, helping to drive historic levels of early voting as mail ballots have flooded election offices and people have endured huge lines to cast ballots in person across the country. In interviews in 10 states where early voting is underway, Black voters said this year's presidential election is the most important of their lifetime — some calling it more consequential even than 2008, when those who were old enough went to the polls in record numbers to make Barack Obama the country's first Black president. They spoke of a sense of urgency to protect the nation's democracy, and their role in it, which they believe a second Trump term would erode beyond repair. Many said they view the president as a racist who cannot bring himself to disavow white supremacists or the year's spate of police killings of unarmed Black Americans, and they believe the country is less safe for themselves and their families.
---
THAT WASHINGTON
► From the Washington Post — Federal judge strikes down Trump plan to slash food stamps for 700,000 unemployed Americans — A federal judge on Sunday formally struck down a Trump administration attempt to end food stamp benefits for nearly 700,000 unemployed people, blocking as "arbitrary and capricious" the first of three such planned measures to restrict the federal food safety net.
► From Roll Call — Hit by pandemic, Amtrak is making cuts that may endure — With ridership still low and additional COVID-19 aid uncertain, the rail service has no clear path to restore reduced long-distance routes.
---
NATIONAL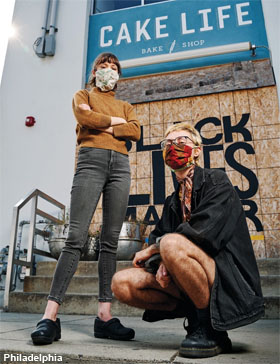 ► From Philadelphia Magazine — Philly's new generation of unions is young, progressive, and coming to a coffee shop near you — Last year, a handful of Fishtown cafe workers decided they'd had it with low wages and lousy working conditions and set out to form a union. Now, other service-sector and white-collar workers are following suit. Is this the start of a new labor movement?
► From Politico — California's $100M dialysis battle comes with ancillary benefits for labor union — While SEIU-UHW says it is committed to passing Prop 23, political strategists suggest that labor backers may simply be playing the long game by placing an initiative on the ballot every two years challenging the industry. Win or lose, the union is putting pressure on dialysis companies to spend gobs of money each general election.
---
The Stand posts links to Washington state and national news of interest every weekday morning by 10 a.m.
Short URL: https://www.thestand.org/?p=92611
Posted by
David Groves
on Oct 19 2020. Filed under
DAILY LINKS
. You can follow any responses to this entry through the
RSS 2.0
. Both comments and pings are currently closed.