Doglio is a tireless champion for workers
In the 10th district race for Congress, Rep. Beth Doglio is the better choice for Washington working families over former Seattle Chamber of Commerce CEO Marilyn Strickland
By MIKE YESTRAMSKI

---
OLYMPIA (Oct. 5, 2020) — A pandemic is raging. Working families are struggling through a recession. Lines at food banks have doubled as food insecurity skyrockets, especially for Black and Hispanic families.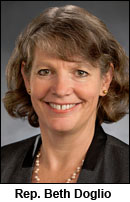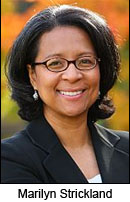 With this dreary reality as a backdrop, voters like myself in the 10th Congressional District must decide who we want to represent us in Congress: Marilyn Strickland or Beth Doglio.
The election of either would be historically significant.
Doglio, a state representative from the 22nd Legislative District, would be Washington's first openly LGTBQ congressperson. Strickland, the former mayor of Tacoma, would be Washington's first Black congressperson and the first Korean-American in Congress. Both would bring valuable perspectives that are sorely lacking in Congress.
But, critically, only one candidate has spent her entire career improving the lives of working people. That is Beth Doglio.
A lifelong activist, Beth is a familiar face at picket lines and progressive causes. She helped pass the groundbreaking Paid Family and Medical Leave Act and co-sponsored bills to make health insurance and prescription drugs more affordable.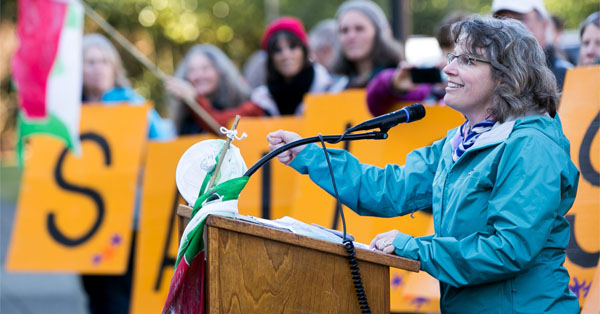 She helped expand the occupational disease presumptions related to smoke inhalation for police and firefighters. She is always available to hear me and my coworkers' concerns about safety and inadequate staffing at Western State Hospital. Beth wants corporations that are profiting from the pandemic to pay more in taxes to support struggling communities.
Meanwhile, Marilyn Strickland has consistently gone to bat for big business.
Most recently, as CEO of the powerful business lobby the Seattle Metropolitan Chamber of Commerce, Strickland fought aggressively to repeal a city tax aimed at Amazon and other large corporations that would have funded affordable housing and homeless services. Strickland also worked to replace pro-worker City Council members with pro-business ones, spending nearly $1.5 million of Amazon's money in the process before resigning to run for Congress.
These are not secrets. Chambers of commerce represent business interests. Strickland is a businesswoman. As mayor of Tacoma, Strickland opposed the push for a livable $15 minimum wage, supporting a gradual increase to $12. She rejected a widespread call for a common-sense paid sick leave law, proposing instead a law so watered-down with corporate interests that it didn't address something as commonplace as a worker getting the flu. (The plan gave workers three days of paid leave a year, while the flu is contagious for five to seven days.)
Strickland's supporters laud her for being a "firm centrist" who "strives for compromise." I understand the importance of compromise. As the head of a diverse union representing 47,000 Washingtonians, I have to. There are things I admire about Strickland, including her work bringing the graduation rate at Tacoma Public Schools from 55 percent to 90 percent.
But at a moment when people are dying for lack of health care, when communities are eroding because corporations and billionaires pay little to nothing in taxes, I question the logic of choosing a representative that comes from the corporate world, has worked for corporate interests in and out of elected office and is funding her campaign with corporate PACs.
We need a tireless champion for working people in the 10th Congressional District, and that champion is Beth Doglio.
---
Mike Yestramski is President of Washington Federation of State Employees, AFSCME Council 28. He is a psychiatric social worker at Western State Hospital and a resident of the 10th congressional district. This column was originally posted at WFSE.org and is posted here with the author's permission.

---
PREVIOUSLY at The Stand (Sept. 15) — A clear choice for workers in the 10th CD (by April Sims and Joe Mizrahi) — Beth Doglio sides with working people. Marilyn Strickland sides with corporate interests.
Short URL: https://www.thestand.org/?p=92238
Posted by
David Groves
on Oct 5 2020. Filed under
OPINION
. You can follow any responses to this entry through the
RSS 2.0
. Both comments and pings are currently closed.