IAM details Trump's broken promises on U.S. manufacturing
Ferndale's Intalco Works plant is one of dozens that closed after Trump promised American workers 'won't lose one plant'
WASHINGTON, D.C. (Oct. 28, 2020) — President Trump's promises to revitalize U.S. manufacturing, his pledges that American workers "won't lose one plant" and his declarations that "they are all coming back" have been broken time and time again during his term of office.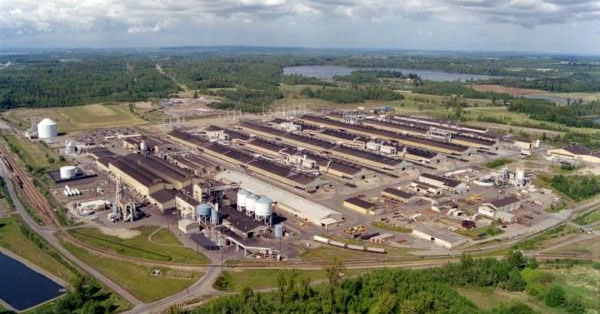 Over the past month, the International Association of Machinists has been reminding its members and the American public of Trump's broken promises on manufacturing. Dozens of IAM-represented facilities from coast to coast — including Alcoa Intalco Works in Ferndale, Wash., where 621 jobs were lost — have closed since Trump took office. This has affecting thousands of families and their communities. Many of the those jobs have been offshored to Mexico, China, or other countries with low wages and little to no rights for working people.
In a series of "Broken Promises" videos, the IAM is highlighting these plant closures and the hardship they have caused. Here is the latest:
An IAM policy paper finds that the hundreds of thousands of U.S. workers who have lost their jobs due to outsourcing are still waiting for these jobs to come home, despite the administration's promises.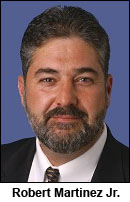 A statement from IAM International President Robert Martinez Jr.:
"President Trump's promises to stand up for U.S. workers, protect our jobs from leaving the country and bring our jobs home from countries like Mexico and China have been broken. We sent letter after letter to President Trump asking for White House assistance in saving these jobs and communities starting soon after he took office. No responses were received.
"Trump didn't lift a finger to help us save thousands of U.S. jobs at Electrolux in Minnesota, Siemens in Iowa, Schneider Electric in Indiana, FreightCar America in Virginia, and United Technologies in California—just to name a few. His inattention and inaction speaks volumes about his real priorities. It has become clear that working people simply do not matter to this president, unless we are serving as a prop for a photo-op. Remember the photo of Harley-Davidson workers at the White House? Less than a year later, the company announced that it would be closing its IAM-represented plant in Kansas City and opening a plant in Thailand.
"Between the fumbled response to the coronavirus pandemic, the job loss that rivals the Great Depression and the daily rhetoric that serves only to divide working people—this president has struck out with the Machinists Union."
Here is a list of IAM-represented plant closures under the Trump administration:
Aerojet Rocketdyne, Rancho Cordova, Calif., 300 jobs lost
Air Products and Chemicals, Wilkes Barre, Pa., 150 jobs lost
Alcoa Intalco Works, Ferndale, Wash., 621 jobs lost
Caterpillar, Joliet, Ill., 600 jobs lost
Chevron Phillips Chemical, Fairfield, Iowa, 37 jobs lost
Crown Cork and Seal, Lawrence, Mass., 110 jobs lost
Crown Cork and Seal, Omaha, Neb., 32 jobs lost
Dayton Superior, Elk Grove, Ill., 100 jobs lost
Dentsply International , Des Plaines, Ill., 78 jobs lost
Eaton, Hutchinson, Kan., 149 jobs lost
Electrolux, Saint Cloud, Minn., 1,100 jobs lost
Fabick Machinery, Marion, Ill., 25 jobs lost
FreightCar America, Roanoke, Va., 198 jobs lost
Gear Works, Seattle, 85 jobs lost
Glenridge Machine, Willoughby, Ohio, 22 jobs lost
Goodman, Fayetteville, Tenn., 1,433 jobs lost
Grundfos Water Utility, Aurora, Ill., 45 jobs lost
Harley Davidson, Kansas City, 620 jobs lost
Ikea (Swedwood), Danville, Va., 275 jobs lost
Ingersoll Rand , Buffalo, N.Y., 360 jobs lost
Innio, Waueksha, Wis., 341 jobs lost
Jamestown Metal Products ,Jamestown, N.Y., 70 jobs lost
International Bildrite, International Falls, Minn., 32 jobs lost
Ken Behlmann Automotive Services, Hazelwood, Mo., 30 jobs lost
Koch Industries (Georgia Pacific Wood Products), Coos Bay, Ore., 100 jobs lost
Kroger Co., Columbus, Ohio, 41 jobs lost
Lake Country Foods, Oconomowoc, Wis., 9 jobs lost
Manitowoc Cranes, Manitowoc, Wis., 209 jobs lost
MillerCoors, Irwindale, Calif., 154 jobs lost
Modern Equipment, Port Washington, Wis.,  35 jobs lost
New England Confectionery Co., Revere, Mass., 25 jobs lost
Niello Infiniti, Concord, Calif., 18 jobs lost
Prince Manufacturing, Sioux City, Iowa, 47 jobs lost
Regal Beloit, Valparaiso, Ind., 135 jobs lost
Rexnord Industries, Saint Rose, La., 55 jobs lost
Saint-Gobain (Certainteed Ceilings), Meridian, Miss., 96 jobs lost
Schneider Electric, Peru, Ind., 275 jobs lost
Siemens Dresser-Rand, Burlington, Iowa, 92 jobs lost
Siemens Dresser-Rand, Wellsville, N.Y., 312 jobs lost
Siemens Energy, Mount Vernon, Ohio, 30 jobs lost
Syncreon, Kansas City, Mo., 232 jobs lost
Torpedo Specialty Wire, Pittsfield, Pa., 23 jobs lost
Tronair (Columbus Jack), Columbus, Ohio, 28 jobs lost
Truck-Lite, Falconer, N.Y., 171 jobs lost
United Technologies Corp., Chula Vista, Calif., 553 jobs lost
Walter USA, Pewaukee, Wis., 32 jobs lost
Western Industries, Watertown, Wis., 77 jobs lost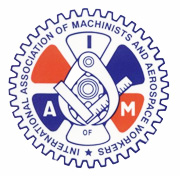 The International Association of Machinists and Aerospace Workers (IAM) is among the largest industrial trade unions in North America and represents nearly 600,000 active and retired members in the manufacturing, aerospace, defense, airlines, transportation, shipbuilding, woodworking, health care, and other industries.
Short URL: https://www.thestand.org/?p=92764
Posted by
David Groves
on Oct 28 2020. Filed under
NATIONAL
. You can follow any responses to this entry through the
RSS 2.0
. Both comments and pings are currently closed.