Who gets care? Who doesn't? ● Biden's to-do list ● Old Man Young
Thursday, November 12, 2020
---
COVID-19
► LIVE from the Seattle Times — Coronavirus daily news update, Nov. 12 — The latest count of COVID-19 cases in Washington totals 120,011 infections (7-day average of new infections per day: 1,142) and 2,482 deaths (7-day average of deaths per day: 10)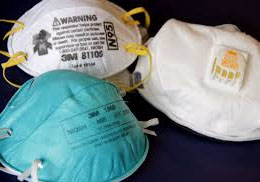 ► From the Seattle Times — State stockpiles N95 masks as hospitals see demand rise in new coronavirus wave — Sitting in a Washington state government warehouse are more than 30 million N95 masks — enough to provide every one of the state's health care workers nearly 100 masks each. They're sitting there even though nearly all of the state's hospitals are reusing their N95s or otherwise conserving supply, as the nation faces a looming shortage and Washington's COVID-19 cases spike to the highest levels in the pandemic.
► From Crosscut — Washington considers narrowing its eviction moratorium — Under pressure from landlords, the state could ask tenants to prove their financial hardship is due to COVID-19.
► From the Washington Post — As coronavirus soars, hospitals hope to avoid an agonizing choice: Who gets care and who goes home — The number of new daily coronavirus cases in the United States jumped from 104,000 a week earlier to more than 145,000 on Wednesday, an all-time high. Nearly every metric is trending in the wrong direction, prompting states to add new restrictions and hospitals to prepare for a potentially dark future.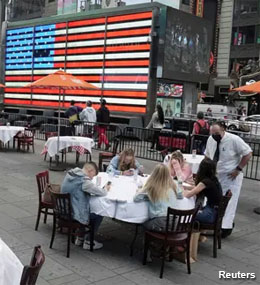 ► From the Guardian — 'It's going to be a hard winter': restaurant workers struggle as U.S. COVID cases rise — As coronavirus cases spurge across the U.S. workers in the restaurant industry have faced mass layoffs, extended furloughs, and those who have returned to work are adapting to a new work environment that includes trying to manage the behavior of diners who are abrasive toward coronavirus safety protocols, increased workloads, cuts to wages and constant worry about contracting coronavirus.
---
THIS WASHINGTON

► From the Yakima H-R — Latino Community Fund offering emergency rental assistance to families struggling due to COVID-19 — The Latino Community Fund of Washington is looking to award almost $400,000 in emergency rental assistance to Yakima County households — and U.S. citizenship is not an eligibility requirement.
The Stand (Oct. 21) — Applications now open for WA COVID Immigrant Relief Fund — Applications are open at ImmigrantReliefWA.org​ through Dec. 6, or by calling 1-844-724-3737.
► From the Spokesman-Review — State Rep. Jenny Graham is still recovering from COVID-19. Did it change her views on the pandemic? — After having a serious case of COVID-19, Graham will not endorse tighter restrictions and measures to slow the spread of the disease, arguing that "shutting things down is absolutely not in the best interest" of the state.
---
THAT WASHINGTON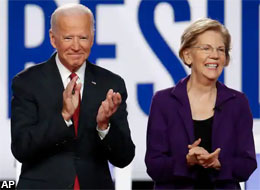 ► From the Washington Post — What a Biden-Harris administration should prioritize on its first day (by Sen. Elizabeth Warren) — The Biden-Harris ticket won by running on the most progressive economic and racial justice platform of any general election nominee ever. They ran on explicit plans to create new union jobs in clean energy, increase Social Security benefits, expand health care, cancel billions of dollars in student-loan debt, hold law enforcement accountable, make the wealthy pay their fair share, tackle climate change and provide for universal child care. The lesson is clear. Bold policies to improve opportunity for all Americans are broadly popular. Voters recognize that these reforms are necessary to fix what is broken in our nation. Now, Democrats need to deliver for the American people — those who voted for us, those who did not, and those who were too disenchanted or disenfranchised to vote. We need to deliver, even as Republican leaders can't acknowledge the election outcome and plan to grind Congress to a halt.
► From the Seattle Times — Inslee dismisses talk of a Biden Cabinet seat, but the speculation continues — In an email Wednesday, Inslee spokesperson Tara Lee said the governor "has not been contacted by the Biden transition team." Lee referred to past statements by the governor saying he wasn't interested in a federal appointment.
► From the NY Times — Biden names Ron Klain as White House Chief of Staff — Klain, a lawyer and veteran Democratic operative who first worked for the president-elect in the late 1980s when he was a senator, has been a sharp critic of Trump's handling of the coronavirus.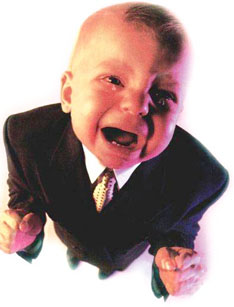 ► From The Hill — Business groups shudder at thought of Sanders as Labor secretary — Chatter in Washington about the prospect of Sen. Bernie Sanders (I-Vt.) being nominated for Labor secretary is creating anxiety among business groups and optimism among unions.
EDITOR'S NOTE — Unions shuddered at the thought that Eugene Scalia, a union-busting attorney, would be nominated and confirmed. But guess what? It happened anyway. Here's a timely reminder of the Department of Labor's mission:
"To foster, promote, and develop the welfare of the wage earners, job seekers, and retirees of the United States; improve working conditions; advance opportunities for profitable employment; and assure work-related benefits and rights."
► From the Washington Post — As Republicans cower from the truth, Joe Biden displays decency (editorial) — Many Republicans are seeking a third way between denying the legitimate result of a fair election and incurring a backlash from Trump or his base for failing to do so. They are fooling themselves. The president will continue bullying them after the courts reject the notion that the election was stolen — indeed, as long as they allow him to push them around.
► From the NY Times — The presidential transition must go on (editorial) — Joe Biden's team should be given the official go-ahead for the smooth transfer of power.
► From Politico — Biden confronts staffing crisis at federal agencies — Trump's four-year war with the so-called "deep state" will leave Joe Biden a hollowed out and weakened federal workforce — one the president-elect will be forced to rebuild if he wants a shot at executing his sweeping policy agenda… Trump's relentless attacks on the civil service have dragged down morale and exacerbated decades-old trends of decline in some agencies, driving both political and career staff out in droves. The departures have drained away decades of expertise.
► From the Washington Post — Trump insists he'll win, but aides say he has no real plan to overturn results and talks of 2024 run — In an indication he may be starting to come to terms with his loss, he is talking privately about running again in 2024. Trump aides, advisers and allies said there is no grand strategy to reverse the election results, which show President-elect Joe Biden with a majority of electoral college votes, as well as a 5 million-vote lead in the national popular vote.
► From Politico — Trump aides privately plot a flurry of moves in their final 10 weeks — Even as Trump refused to concede to President-elect Joe Biden, White House chief of staff Mark Meadows asked aides to plot the conservative policy moves they could push through in their final 10 weeks on immigration, trade, health care, China and school choice privatization.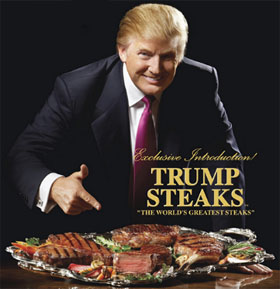 ► From Reuters — Donations under $8K to Trump 'election defense' instead go to president, RNC — A large portion of the money goes to "Save America," a Trump leadership PAC, or political action committee, set up on Monday, and the Republican National Committee. Under FEC rules, both groups have broad leeway in how they can use the funds.
► From the Washington Post — Trump's election challenge looks like a scam to line his pockets (by Dana Milbank) — Trump isn't really trying to overturn the election. He's simply running one more scam before he leaves office that would enable him to enrich himself. Should we be surprised? Trump has used the presidency itself for self-enrichment, so there's no reason to think an election defeat would stop him. He has funneled vast amounts of taxpayer dollars and political supporters' funds to his hotels, golf clubs and various properties around the world. Over the years, he has used his charity for self-benefit, he has had favorable treatment by foreign governments, and he has had hundreds of millions in debt forgiven by creditors.
---
NATIONAL
► From the Seattle Times — Fight over gig workers persists despite win for Uber and Lyft — The question of gig workers' labor status remains largely unresolved nationally — with a series of pitched battles likely to ensue between gig companies and labor in Washington, D.C. and in state capitals, and even among unions that disagree over the importance of employee status.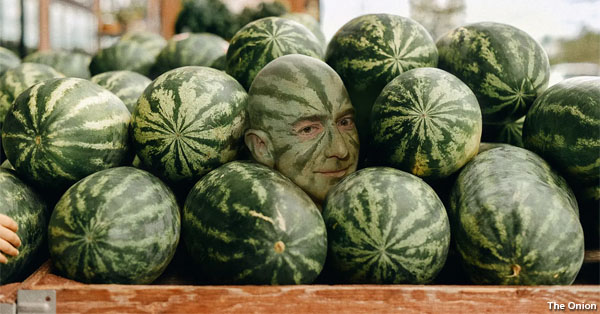 ► From The Onion — Jeff Bezos wears disguise to secretly assess Whole Foods employees — Several reports confirmed the Amazon CEO, worth $188.9 billion, was nestled covertly in a pile of watermelons, opening his eyes briefly and scowling on several occasions before mumbling the words "too slow" and "breach of dress code" into a recording device.
EDITOR'S NOTE — The Entire Staff of The Stand loves The Onion! Actually, we love the work of the entire staff of The Onion, which is why we disturbed to learn that its management is seeking to undermine the employees' new union with Writers Guild of America East. Not funny!
---
T.G.I.T.
► Happy 75th birthday to Neil Young, the incomparable and prolific Canadian-American singer-songwriter. Here's what he had to say about his 1972 song "Old Man":
"I was touring, I had also—just, you know, being a rich hippie for the first time—I had purchased a ranch, and I still live there today. And there was a couple living on it that were the caretakers, an old gentleman named Louis Avila and his wife Clara. And there was this old blue Jeep there, and Louis took me for a ride in this blue Jeep. He gets me up there on the top side of the place, and there's this lake up there that fed all the pastures, and he says, "Well, tell me, how does a young man like yourself have enough money to buy a place like this?" And I said, "Well, just lucky, Louis, just real lucky." And he said, "Well, that's the darnedest thing I ever heard." And I wrote this song for him.
Here's a young Young playing "Old Man" shortly after he'd written it. Enjoy.
(The Entire Staff of The Stand is taking Friday off. Hence the TGIT video.)
---
The Stand posts links to Washington state and national news of interest every weekday morning by 10 a.m.
Short URL: https://www.thestand.org/?p=93197
Posted by
David Groves
on Nov 12 2020. Filed under
DAILY LINKS
. You can follow any responses to this entry through the
RSS 2.0
. Both comments and pings are currently closed.