No vacancies ● Prison hotspots ● COVID cliff ● Grocery greed
Wednesday, December 9, 2020
---
COVID-19
► LIVE from the Seattle Times — Coronavirus daily news update, Dec. 9 — The latest count of COVID-19 cases in Washington totals 187,327 infections (7-day average of new infections per day: 2,593) and 2,967 deaths (7-day average of deaths per day: 20)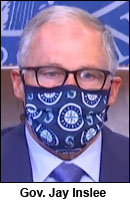 ► From the (Everett) Herald — Governor extends COVID-19 restrictions until Jan. 4 — Gov. Jay Inslee announced Tuesday he is extending, through the holidays to Jan. 4, statewide restrictions on businesses and social gatherings intended to curb spread of the coronavirus, as key pandemic metrics continue to worsen locally and across Washington. "Just like Thanksgiving, all of us are going to have an opportunity to save lives while continuing to be responsible and not have large gatherings," Inslee said. "It was the right thing to do in November. It will be the right thing to do in December."
► From the News Tribune — Are your hopes dashed by Gov. Inslee's COVID-19 shutdown extension? They shouldn't be. (editorial) — Against a background of grim coronavirus news nationally, it was hardly surprising that Inslee extended the restrictions from four weeks to seven. It was consistent with what his West Coast peers are doing… Excruciating as they are to Washington's economy, personal liberties and way of life, his orders are guided by credible public-health science and understanding of how the virus spreads.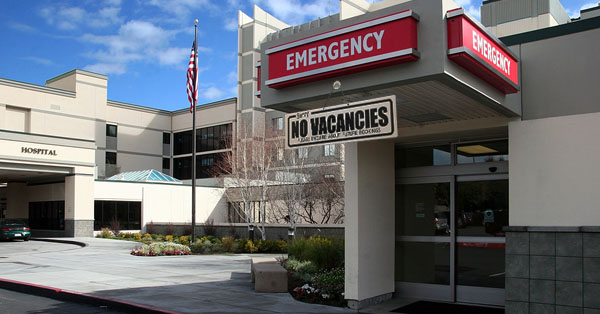 ► From the NY Times — Intensive care beds are nearing capacity across the country, new data shows — More than a third of Americans live in areas where hospitals are running critically short of intensive care beds, federal data show, revealing a newly detailed picture of the nation's hospital crisis during the deadliest week of the COVID-19 epidemic. One in 10 Americans — across a large swath of the Midwest, South and Southwest — lives in an area where intensive care beds are either completely full, or fewer than 5 percent of beds are available. At these levels, experts say maintaining existing standards of care for the sickest patients may be difficult or impossible.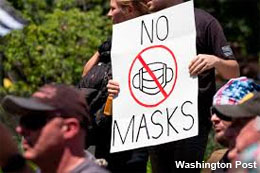 ► From the Washington Post — An Idaho official left a meeting in tears as anti-maskers swarmed her home — Minutes into a public health district's virtual meeting to vote on a local mask mandate in Idaho last night, Ada County Commissioner Diana Lachiondo tearfully excused herself after getting a phone call that anti-mask protesters had surrounded her home. "My 12-year-old son is home by himself right now and there are protesters banging outside the door," she told the health board that serves four counties in the state's most populous region. "I'm going to go home and make sure he's okay." A visibly upset Lachiondo then disconnected from the video call, leaving her colleagues at the meeting stunned.
► From The Guardian — Billionaires made $1 trillion since COVID-19. They can afford to protect their workers. (by Chuck Collins and Omar Ocampo) — The contrast between billionaires making no sacrifice and their essential workers making the ultimate sacrifice is both unethical and corrupt. In a holiday shopping season with terrifying rates of COVID-19 infection, we need to protect these workers before it's too late.
TODAY at The Stand — U.S. billionaires gain $1 trillion amid COVID
---
PRISONS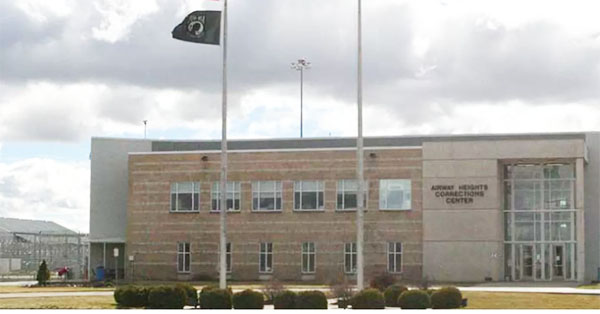 ► From the Spokesman-Review — One in three Airway Heights prisoners have COVID; conditions called obscene — The Department of Corrections reported 671 confirmed cases Tuesday, in a population of 1,900 inmates. Last week, the prison had seven cases. The prison's gym is filled with about 150 sick men, said one inmate, many of whom are experiencing diarrhea among other COVID-19 symptoms. The gym has only two toilets and one shower, he said.
► From the Spokesman-Review — Prisoners protest after COVID cases triple and officers beat inmate — Inmates protested and faced a lockdown at the Stafford Creek Corrections Center in Aberdeen, Washington, as COVID-19 cases shot up from 85 Friday to 237 on Tuesday. Family members of inmates described the action as a riot. It began when a corrections officer used force on one of the inmates.
► From the Wenatchee World — 11 inmates, 4 Okanogan jail staff test positive
► From Crosscut — WA inmates say they're retaliated against for getting COVID-19 — People in work release programs say getting sick can get you thrown back into prison, where there's still no plan for containment.
---
THIS WASHINGTON

► From the Yakima H-R — Judge rules in favor of Yakima Valley gym owner contesting COVID fine — A state industrial appeals judge has ruled that the state Department of Labor & Industries did not show sufficient evidence to fine an Anytime Fitness owner in the Yakima area for violations of the state's COVID-19 restrictions. In the proposed ruling and order, Judge William R. Strange said that L&I did not provide enough evidence that Anytime Fitness employees were in risk of exposure.
---
THAT WASHINGTON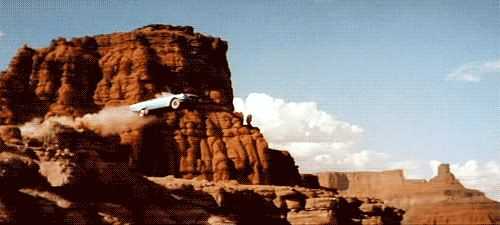 ► From The Hill — Congress barrels toward 'COVID cliff' — The clock is ticking for Congress to avoid the so-called COVID cliff by extending a slew of coronavirus-related protections for housing and unemployment that are set to expire at the end of the month. Expanded support for jobless workers, a nationwide eviction ban and emergency paid sick leave are all set to cut off on Dec. 31, leaving millions on the verge of financial peril at the start of 2021. Economists and advocacy groups are warning that a lapse in protections, even for a few weeks, is now largely unavoidable with just weeks before the deadline. A brief gap would cause significant economic damage, and the inaction in Congress is causing increased anxiety for the most vulnerable Americans at a time of record coronavirus cases, hospitalizations and deaths.
► From Roll Call — White House offers $916B coronavirus relief plan with GOP backing — Treasury Secretary Steven Mnuchin floated a new relief offer that would scale back proposed unemployment benefits to offer a second round of $600 tax rebate checks.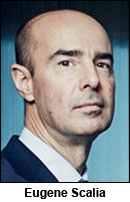 ► From Slate — Labor Secretary Eugene Scalia legalizes workplace discrimination on his way out the door — On Monday, the Trump administration finalized a sweeping new regulation that allows federal contractors to discriminate against racial and religious minorities, women, and especially LGBTQ people in the name of protecting "religious liberty." It effectively abolishes critical workplace protections for these contractors that have been in place for decades, reframing religious freedom as a near-limitless license to discriminate. Monday's move will force the Biden administration to waste resources reversing this radical rewrite of federal law.
► From Politico — Hispanic caucus backs former teacher's union chief for Education secretary — Latino lawmakers sent a letter to the Biden transition team urging the president-elect to nominate former NEA leader Lily Eskelsen García.
► From Politico — House passes compromise defense bill over Trump's veto threats — Members are expected to easily approve the annual National Defense Authorization Act, but will need wide bipartisan support to reach the two-thirds majority to overturn Trump.
The Stand (Dec. 8) — NDAA will let federal workers carry over leave amid pandemic
► From Politico — Republicans plot their first and last Trump rebellion — Trump's grip over his party has never been seriously challenged in the Congress, despite four years of hand-wringing over his erratic foreign policy, hard-line tariff regime and scattershot approach to legislation. But now in the waning days of his presidency, Trump has met his match in defense hawks and the annual defense bill. It has passed 59 years in a row, and even loyal Trump supporters are looking past his Twitter attacks and plotting a rebellion against a president who often seeks vengeance against those who break with him.
► From The Hill — ObamaCare support back at record high: Gallup
---
ELECTION



► From the NY Times — Supreme Court rejects Republican challenge to Pennsylvania vote — The court refused a long-shot request from Pennsylvania Republicans to overturn Biden's victory in the state, delivering an unmistakable rebuke to Trump in the forum on which he had pinned his hopes. The Supreme Court's order was all of one sentence, and there were no noted dissents.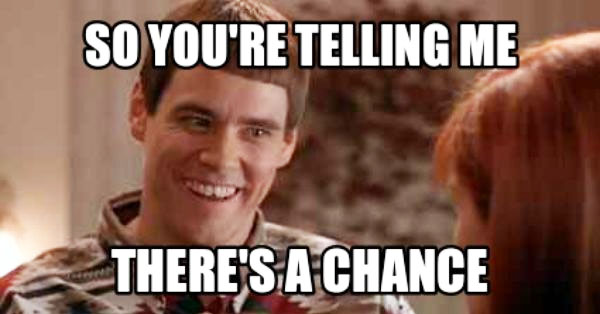 ► From the Olympian — 19% think Trump has chance of overturning election despite legal losses, poll finds — Eleven percent of people surveyed said it was "very likely" that the results would be overturned and 8% said it was "somewhat likely."
► From the NY Times — Even in defeat, Trump tightens grip on state GOP lawmakers — In Pennsylvania, the president's false claims of a rigged vote may inflame the party base for years to come. One lawmaker said that refusing to back up his assertions would "get my house bombed."
---
NATIONAL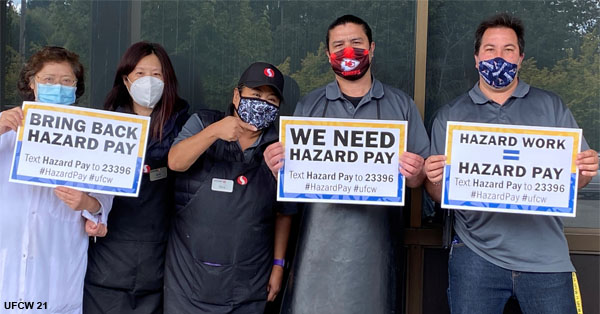 ► From the Seattle Times — Food retailers saw 'eye-popping profits' during pandemic while they trimmed workers' 'hero pay' — Profits soared an average of 39% in the first half of the year at big, publicly traded supermarket chains and other food retailers thanks to the pandemic, although front-line workers reaped little or no benefit, a new report shows. At Cincinnati-based The Kroger Company, profits for the first two quarters were up a staggering 90%, according to the report from the Brookings Institution, a Washington, D.C.-based think tank.
The Stand (Nov. 19) — UFCW 367 to grocers: Improve safety, reinstate hazard pay
The Stand (Sept. 4) — Grocery workers, UFCW call for reinstatement of hazard pay
► From Reuters — 'The canary in the coal mine?' What teacher layoffs in one city could mean for U.S. schools — Shortly before school began in September, administrators in Schenectady, N.Y., laid off more than 400 teachers, aides and other employees — roughly one out of every five school workers. Now teachers there must handle classes of up to 32 students, with few aides to help. Pre-kindergarten has been canceled and high school is taught entirely online. With budgets across the nation battered by the pandemic, advocates warn that Schenectady's experience could become commonplace if Congress does not provide more help.
► From Cnet — Uber and Lyft can pay drivers more without raising rates for riders, report says — The doom-and-gloom scenario, forecast by the ride-hail companies when New York regulators passed a minimum wage, never happened.
► From the Pittsburgh P-G — City council OKs law requiring paid COVID sick leave
► From Jacobin — Resisting Amazon is not futile (by Jonathan Rosenblum) — Amazon represents the pinnacle challenge to union organizers and socialists throughout the country. Are we in a 1919 moment, still a generation of failures away from breakthrough success? Or closer to 1935, approaching the tipping point of winning real worker power?
---
The Stand posts links to Washington state and national news of interest every weekday morning by 10 a.m.
WASHINGTON IS A UNION STATE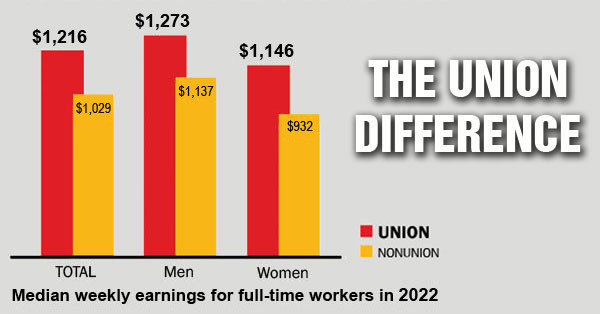 CHECK OUT THE UNION DIFFERENCE in Washington state: higher wages, affordable health and dental care, job and retirement security.
FIND OUT HOW TO JOIN TOGETHER with your co-workers to negotiate for better working conditions and respect on the job. Or go ahead and contact a union organizer today!