A punishing time of pain — and promise
2020 has illuminated our challenges and the power of unions to confront them

By APRIL SIMS
---
(Dec. 15, 2020) — I'm just going to say it: 2020 was a difficult year for most of us and we are anxiously counting down to 2021 in the hope that it will bring some relief — two weeks and counting. In light of these last two weeks, here are the 14 things I'm reflecting on as we close out this year.
1. Pandemics are devastating. Hard stop.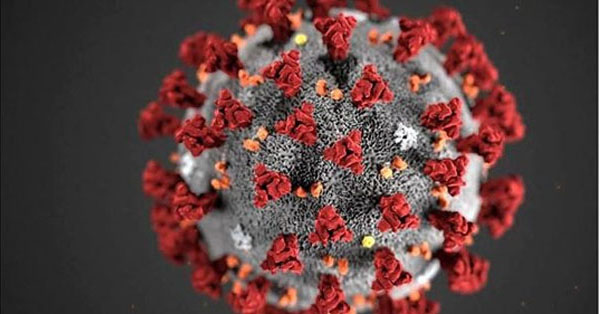 2. COVID-19 is a nasty, unpredictable virus. In November, my husband, daughters, and I contracted the virus, likely through one of my daughters' workplaces, as they both are essential workers. We are grateful to be healthy again, but it was a long, difficult road to recovery. I have the privilege of a union job, paid sick leave, and health insurance; my husband and daughters had no choice but to take unpaid time off work to recover. We are blessed with caring and supportive community. But that didn't ease the frustration at an absentee federal government failing and flailing to address a pandemic.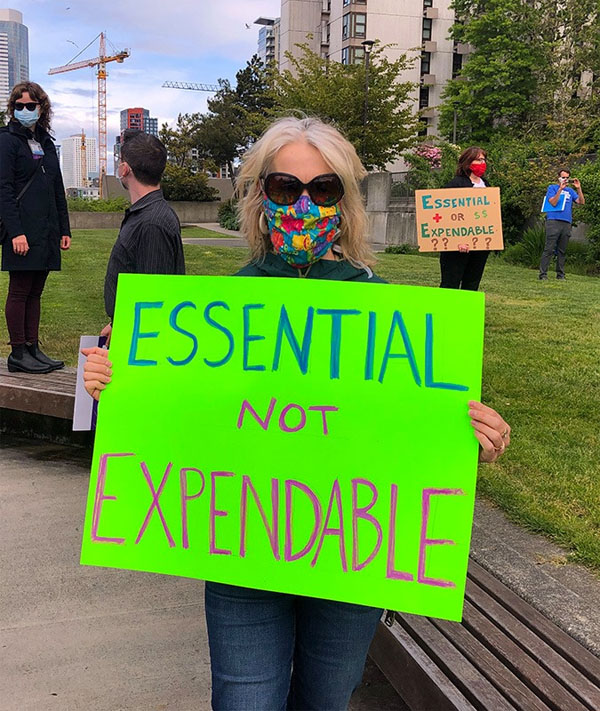 3. Workers are essential. For the first time in recent history, the world knows what we in Labor have always known, the power of the workers. When the pandemic struck in February and March, we saw just how essential working people are to a functioning society. Workers who are often ignored — like farmworkers, grocery workers, sanitation workers, and home health aides — and workers who are often derided as asking for too much — like teachers and nurses — suddenly were recognized for the essential work they have always performed. Working people are putting their lives on the line, while the richest among us rake in record profits with caustic indifference.
4. Well, corporate CEO's are going to corporate CEO it. In 2020, companies are seeing record-setting profits while working people are facing record-setting devastation. Cases in point:
a) Kroger has made record profits during the pandemic, yet quickly cut hazard pay a few months into the crisis and is resisting calls to reintroduce those earned wages even as cases rise across the country and workers' risk increases dramatically.
b) Jeff Bezos has made $90 billion since the novel coronavirus pandemic started. Those profits aren't felt by the working people to whom he chooses not to pay a living wage, some of whom have walked off the job or sued Amazon for violating labor laws.
c) Tyson Foods successfully lobbied for special treatment to keep their facilities open, arguing that closing or slowing operations would irrevocably upset the U.S. food system. Tyson facilities have been the epicenters for major community outbreaks in multiple states, including Washington, and the company's executives were recently reported to have placed bets on how many of the working people in their facilities would get COVID-19. Meanwhile, Tyson has grown profits and exported record amounts of pork overseas since the start of the pandemic.
It's our labor that's increasing Bezos' wealth. It's our labor that's making billions in profits for Kroger, and increasing exports for Tyson. But the fruits of our labor aren't going into our pockets.
5. Our tax system is upside down. Washington needs a tax code that works for all Washingtonians, not just billionaires.
6. Safe and affordable housing is scarce and families that were barely making it before the pandemic are seriously struggling now. Fully 40% of Americans didn't have $400 in savings to cover emergencies. The last nine months have been a series of emergencies. It's no wonder more than 420,000 renters in Washington are living mostly or entirely on debt.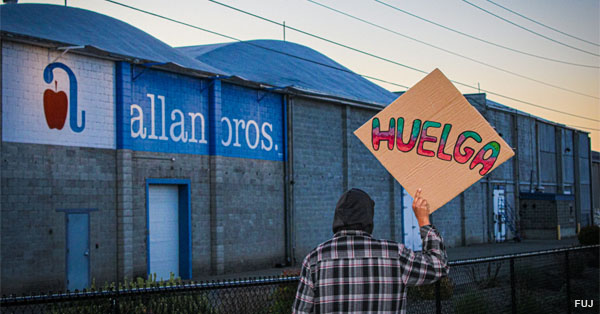 7. Congress needs to pass the PRO Act now. All workers deserve a Union and continued and strengthened protections on the job. Agricultural workers at numerous fruit packing warehouses in the Yakima Valley successfully ran wildcat strikes that won them the hazard pay, paid time off if sick, and recognition of their hard work they have always deserved. (Workers at the first warehouse to walk out, Allan Brothers, are currently voting on a union.) America may be polarized on candidates, but when we fight for our labor agenda of straightforward economic gains and equal rights and representation for all, we win.
8. The rate of domestic violence is on the rise, as is the rate of serious mental illness and suicide, especially among young folks and essential workers. The fear of contracting the virus, coupled with the significant changes in our daily lives and often isolation, and increased economic insecurity is taking its toll on a number of people.
9. We have to act on climate pollution. We need a climate policy that addresses the impacts of pollution, provides a just transition for workers, and invests in front-line communities. Wildfires burned almost 3 million more acres in the West in 2020 than the 10-year average, displacing tens of thousands of people, ravaging animal habitats, and blanketing Washington, Oregon, California, Idaho, and Montana in suffocating smoke.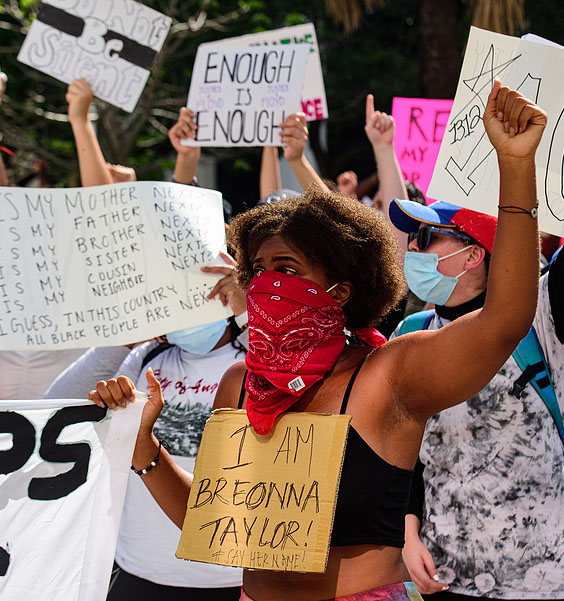 10. Our country has to address its long, painful history of racism. We need honest conversations about the white supremacy that's been brought to the surface and weaponized by elites to divide working people. I'm proud of the work we've done at the Washington State Labor Council and commit our organization to do more to become an actively anti-racist organization. This year we hired Kasi Perreira as our first Director of Racial and Gender Justice. Kasi's work will help us fulfill the charge of our Constitution to "combat resolutely the forces that seek to enslave the human soul."
More Americans than ever before believe racism is an issue we must address in this country.
11. We need safe communities. That means a serious, fundamental reassessment of policing and what public safety looks like. More than 1,000 people have been killed by police in 2020, disproportionately Black and Indigenous people, including Breonna Taylor, Manuel Ellis, Kevin Peterson Jr., and most recently, Casey Goodson Jr.
12. We elected Joe Biden and Kamala Harris. Labor played a key role in the 2020 election. The WSLC's Labor Neighbor program went national as rank-and-file volunteers contacted thousands of union voters in multiple states, turning them out to vote in support of pro-worker and pro-family policies up and down the ticket. Florida voters approved a $15 minimum wage and Arizona voters approved a measure to tax the wealthy to fund schools.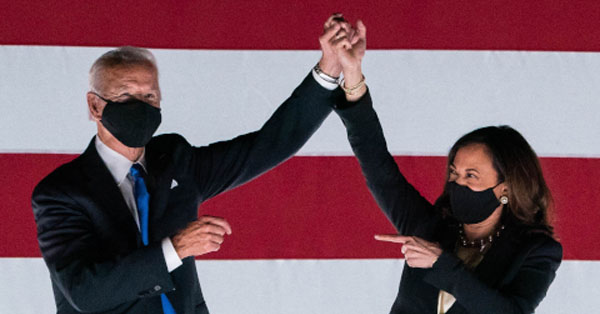 13. Trust Black women. From protests to polling stations, the leadership of Black women has been our salvation in 2020. Black women led the work in Detroit, Milwaukie, Philadelphia, and Atlanta that delivered key swing states to President-elect Joe Biden and Vice President-elect Kamala Harris. Cherika Carter, WSLC Political & Strategic Campaigns Director, led a successful political program that helped elect more Black women than ever before to the Washington State Legislature, including the second Black woman state senator in our state's history. Sybill Hyppolite, WSLC Legislative Director, has been instrumental in developing tools that will help assess the racialized impacts of COVID-19 and its ripple effects, helping to ensure all working people are supported regardless of race or place.
14. Family is everything. Whether blood or chosen, labor or community, we are family. It is the bond of family we share that strengthens and sustains us. It is our solidarity and commitment to each other that gets us through the most difficult moments. I am beyond grateful for this family.
2020 will be remembered by many of us as a year filled with both challenges and triumphs. The multiple threats of a global pandemic, economic free fall, climate disaster and racial injustice have illuminated our society as it really functions, and shown us the power of a united labor movement.
We survived 2020. So, what do we do with this litany of all the bad — but some good — we lived through these past months? We take a minute to acknowledge what we have been through this year. And then we look for our moments of leverage, where worker power can and has turned the tide. We vow to never return to the status quo. Instead, we define a new normal, one that is rooted in equity and remembers whose labor powers this country. Because the workers, united, will never be defeated.
---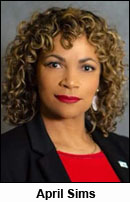 April Sims of Tacoma is Secretary Treasurer of the Washington State Labor Council, AFL-CIO.
WASHINGTON IS A UNION STATE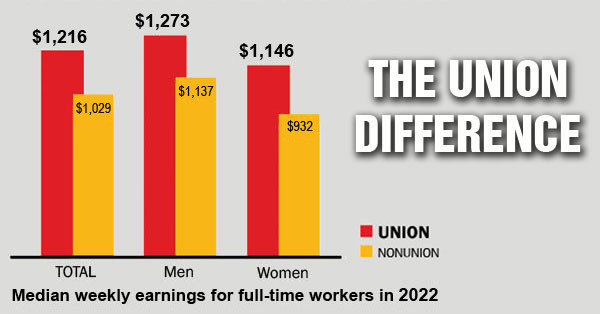 CHECK OUT THE UNION DIFFERENCE in Washington state: higher wages, affordable health and dental care, job and retirement security.
FIND OUT HOW TO JOIN TOGETHER with your co-workers to negotiate for better working conditions and respect on the job. Or go ahead and contact a union organizer today!