A blueprint to safely reopen public schools
By RANDI WEINGARTEN
---
(Dec. 7, 2020) — The United States has the sad distinction of having the most confirmed coronavirus cases and death in the world, which has kept many schools shuttered for instruction in person. Parents and educators know that our children do best at schools, where they can get support, and they worry that the lack of learning in person has hurt students in need.
Systems from New York City to the Netherlands have shown that, with the necessary protocols to prevent transmission, students can safely return to learning in person. But schools are not islands. Americans must summon the collective will to follow science both in and out of schools. If we can do this, we can allow children across the country back to schools for the second semester and then for enriched summer programs.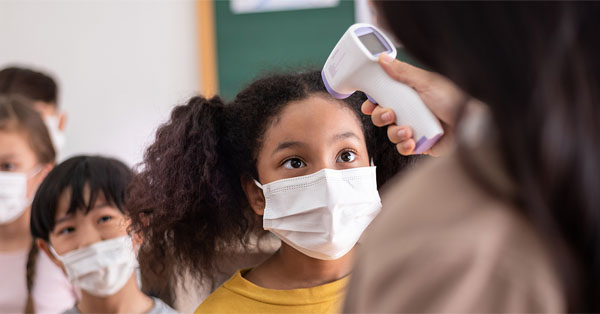 Reopening schools is vital for the health and education of our children. It is also critical for the economy. We all have a role in doing this safely. Our holidays will look very different this year as infections surge with hospitals at capacity. Our leaders must use every tool at their disposal to reduce the spread of the coronavirus and pass a relief package that includes funding for states, schools, businesses, and the Americans who now struggle with rents, nutrition insecurity, and student loans. It is why we need a national blueprint that has these objectives to safely reopen schools.
We must get the coronavirus under control. This will take a national mask mandate, a federal system for both testing and contact tracing, targeted regional closures of schools and restaurants, making sure our exhausted health care workers have everything they need, and a robust coronavirus vaccination program once it is proven as sound and effective.
We must place public health protocols in schools. We know what works, such as masks, hand washing, physical distancing, sufficient ventilation, electrostatic cleaners, and broad testing. These protocols are enabling New York City to bring hundreds of thousands of elementary students back for learning in person at schools for the next semester.
We must make distance and hybrid learning as effective and engaging as possible. Teachers are working hard and deserve support to do their best. They need resources like more space to phase out hybrid learning while maintaining social distancing, more staff to support individual needs of the students, more time for teachers to plan, and the prohibition of the untenable practice of mixed learning online and in person.
We must set wraparound services in place. Schools must be the hubs of community services to address nutrition insecurity and other hardships which confront families. This includes expanding internet connectivity, offering nutrition programs, and providing more guidance counselors, mental health services, and nurses for students and staff.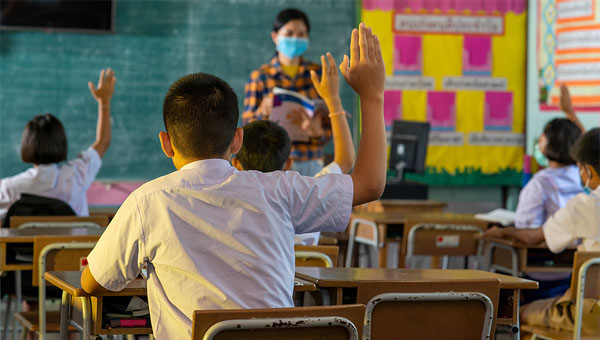 We must use assessments to support learning. The assessments based on projects and performance make more sense now than ever to let students show what they know and guide teachers with instruction. From logistics to severely limited utility of the data, standard testing, and certainly such use in accountability, makes little sense for next semester.
We must provide more instructional support to bolster achievement and close gaps. We are all concerned about learning loss and such extended disruptions for our children. But the direst predictions assume there will be no true investments in schools and communities that lack resources. Research shows that life trajectories could improve with smaller classes, social learning, extra learning time, tutors working with teachers, great summer programs, and culturally responsive practices.
We must ensure reasonable accommodations. Staff at high risk of serious illness, and those with high risk family members, must have the chance to work remotely. The biggest concern I hear from educators is that they will make their families sick, yet several districts refuse to negotiate alternate work options. No teacher must work with that kind of fear.
Finally, transparency and collaboration matter. Trust takes engagement. Those districts that have reopened schools with success have involved educators, like in New York City, where they have a labor management council, and like in Boston, which has its committee to solve problems and offer teachers a new platform to raise their concerns.
Joe Biden understands the importance of handling a pandemic. His task force is already hard at work to reduce the spread of the coronavirus, to ensure that vaccines are safe, and to enact measures that scientists and medical workers have advocated to control the pandemic.
Our children have endured disruptions to their lives and education. They are the last people who should pay for the failures of others, from people who refuse to wear masks to officials in government. We must not give up on the spring semester. We know how to control the coronavirus, and we know how to safely reopen schools. Now we have to display responsibility and secure all the resources necessary to make it happen.
---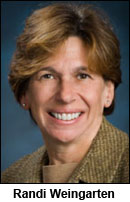 Randi Weingarten is the president of the American Federation of Teachers,​ an affiliate of the AFL-CIO that represents 1.7 million members including pre-K through 12th-grade teachers; paraprofessionals and other school-related personnel; higher education faculty and professional staff; federal, state and local government employees; and nurses and other healthcare professionals. This column originally appeared in The Hill.
Short URL: https://www.thestand.org/?p=93648
Posted by
David Groves
on Dec 7 2020. Filed under
OPINION
. You can follow any responses to this entry through the
RSS 2.0
. Both comments and pings are currently closed.