Health care workers' toll ● Actual election fraud ● Google union
Monday, January 4, 2021
---
COVID-19
► LIVE from the Seattle Times — Coronavirus daily news update, Jan. 4 — The latest count of COVID-19 cases in Washington totals 255,396 infections (7-day average of new infections per day: 2,202) and 3,459 deaths (7-day average of deaths per day: 9)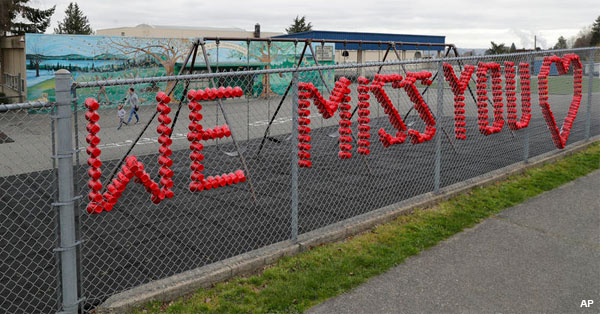 ► From KNKX — Teachers' unions express concerns as some districts prepare for in-person learning — The frustration among families over remote learning has built up over months. Now some districts, including Mercer Island, Bellevue and Tacoma, are taking steps to bring the youngest students back for in-person school this month. But they'll have to get teachers' unions on board to make that happen… Gov. Jay Inslee recently changed the state's guidance that districts use for reopening as a way to encourage more in-person instruction. He said evidence from districts that have done so already shows that risks can be mitigated, with proper safety measures including face masks, maintaining six feet of physical distancing and proper ventilation.
► From the Columbian — Vancouver's PeaceHealth hit with COVID-19 outbreak among staff, patients — An outbreak of COVID-19 spread to 30 patients in the past week at PeaceHealth Southwest Medical Center. Additionally, six employees who were caring for the patients also tested positive for the virus, and PeaceHealth placed 86 employees in self-quarantine because of the outbreak.
► From the Columbian — Nurses describe 'huge emotional toll' amid high COVID-19 numbers in Clark County — Back in March, concerns about PPE combined with how little was known about the coronavirus at the time, prompted nurses to move out of their homes, send kids away or quarantine themselves away from family. While medical workers caring for COVID-19 patients have a better grasp of the virus now, the steady stream of sick patients and death that has manifested locally this fall and winter has taken a mental health toll.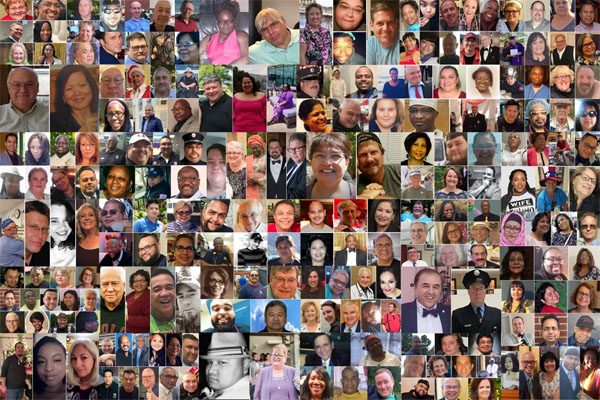 ► From Kaiser Health Network — More than 2,900 health care workers died in 2020 — and the government barely kept track — More than 2,900 U.S. health care workers have died in the COVID-19 pandemic since March, a far higher number than that reported by the government, according to a new analysis by KHN and The Guardian.
► From the AP — Fired Tyson boss says COVID office pool was a 'morale boost' — One of the Tyson Foods managers fired for betting on how many workers would contract COVID-19 at an Iowa pork plant said the office pool was spontaneous fun and intended to boost morale.
► From the Washington Post — The Trump administration approved faster line speeds at chicken plants. Those facilities are more likely to have covid-19 cases.
► From the Washington Post — Sneezed on, cussed at, ignored: Airline workers battle mask resistance with scant government backup
---
LOCAL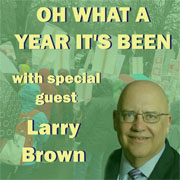 ► From the Working to Live podcast — Oh, what a year it's been (with special guest WSLC President Larry Brown) — You don't need us to tell you that 2020 has been a ROUGH year… and you don't need us to tell you why! With everything that's happened, though, there have been some major victories for working people! Rather than dwell on the bad things that have happened this year, Shannon and Harold decided to talk to the people involved with some of those victories, including Washington State Labor Council President Larry Brown, and talk about what working people can expect in 2021.
► From the Seattle Times — Amazon surpasses Boeing as Washington state's biggest employer — The milestone speaks to the new economic realities wrought by the pandemic, experts say, but also to the increasingly tenuous nature of much blue-collar work, employers' changing relationship with labor and the rise of a class of highly paid technology workers whose preferences are remaking the Seattle area.
► From the Olympian — Capital Medical Center in Olympia to be acquired by Tacoma-based MultiCare Health System
► From the NW Labor Press — Workers unionize at So Delicious Dairy Free — At So Delicious Dairy Free in Springfield, Ore., a unit of 107 workers has joined Teamsters Local 206. How they did it is rare: In an era when most companies hire union busters, So Delicious voluntarily recognized the union after letting workers make their decision on the union without interference.
► From Oregon Public Broadcasting — Oregon Legislature argues Capitol staff unionization would be unconstitutional — IBEW Local 89, which Capitol staffers in Salem are hoping to join, told OPB earlier this month that it didn't think such an argument would fly in Oregon.
---
THIS WASHINGTON

► From the Seattle Times — As Washington state rolls out new jobless benefits, some get a windfall while others face snags — State officials spent the week racing to deliver a complicated package of federal benefits for more than 280,000 Washingtonians left jobless by the pandemic. The good news: most claimants who were getting federal unemployment benefits in December won't see a significant interruption, even though Trump let the programs expire, the Employment Security Department confirmed.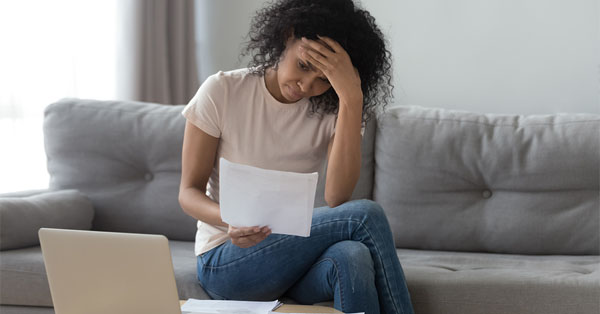 ► From the News Tribune — Tacoma woman, thousands more on hook to repay jobless benefits. State, fix your mess (editorial) — Washington's Employment Security Department is, without question, the most overwhelmed and underperforming arm of government during a nine-month pandemic shutdown with no clear end in sight.
► From the Seattle Times — Changes ahead for Washington state's political landscape: Redistricting may bring some drama — political flashpoints loom as Republicans and Democrats prepare to hash out new maps for the state's 10 congressional and 49 legislative districts, a process controlled by a bipartisan redistricting commission.
The Stand (Dec. 10) — WSLC's April Sims appointed to State Redistricting Commission
► From the Skagit Valley Herald — Study examines privatizing Anacortes-to-Sidney ferry route — Allowing a private company to operate a ferry from Anacortes to Sidney, British Columbia, would result in a loss of revenue for Washington State Ferries and have negative economic impacts on the region, a legislative study released last month found.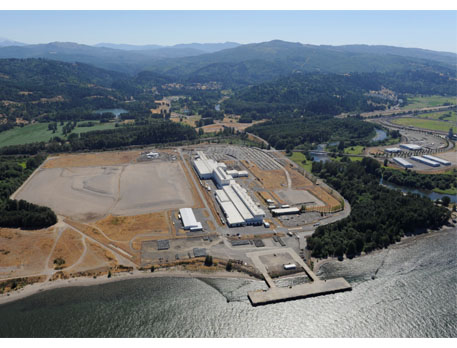 ► From the Seattle Times — Proposed methanol plant would likely slow rise of global greenhouse gas emissions, says new study — A state study has found a "high likelihood" that a $2 billion natural gas-based methanol plant proposed for Kalama could slow the rise in global greenhouse gas emissions produced by the global industry. Whether these savings were real — or just part of the sales pitch of the developer — has been a key question hanging over the Cowlitz County project, which was proposed in 2014 and immediately generated fierce opposition from environmentalists as an unwanted expansion of the region's use of fossil fuels.
The Stand (Aug. 12, 2019) — A win-win for labor, environment in Kalama (by Mike Bridges)
► From the Seattle Times — Conservatives push back on Washington state's COVID-19 restrictions with protests and legislation — Republican lawmakers are proposing bills to curb the governor's emergency powers and a constitutional amendment to make it easier for the Legislature to call itself back into session.
► From Crosscut — How Seattle's new payroll tax complicates efforts to enact one statewide — In considering a new statewide payroll tax, lawmakers want to avoid double-taxing Seattle businesses.
► From the United Faculty of Washington State — The ways of white folks (by Bill Lyne) — On Dec. 14, the governor rolled out his "historic commitment to diversity, equity, and inclusion," that included 33 million new dollars for diversity, equity and inclusion programs at Washington's community and technical colleges and our four regional universities (Central, Eastern, Evergreen, and Western). This will be mostly money well spent, providing access and opportunity for students who have been historically excluded. But then on Dec. 17, the governor dropped a budget proposal that cut $164.5 million from the base budgets of those same colleges and universities.
---
THAT WASHINGTON
► From CNN — Trump signs coronavirus relief and government funding bill into law after lengthy delay — Trump signed the massive $2.3 trillion coronavirus relief and government funding bill into law on Sunday, Dec. 27, averting a government shutdown that was set to begin on Tuesday, and extending billions of dollars in coronavirus aid to millions. However, because Trump did not sign the bill on Saturday, Dec. 26, those in the Pandemic Unemployment Assistance and the Pandemic Emergency Unemployment Compensation programs will likely not receive a payment for the final week of the year. And the $300 federal enhancement may only last 10 weeks instead of 11 weeks for most folks.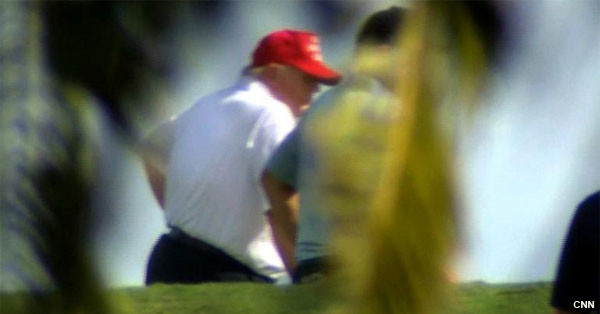 EDITOR'S NOTE — Trump was golfing that Saturday.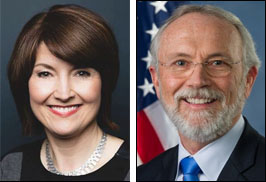 ► From CNN — House passes measure to increase stimulus checks to $2,000 — The House of Representatives on Monday passed a measure to increase stimulus checks for Americans under a certain income level to $2,000 after Trump championed the effort, sending the bill to the Senate where its future is less certain.
EDITOR'S NOTE — Republican Reps. Cathy McMorris Rodgers and Dan Newhouse were the only members of Congress from Washington state to vote AGAINST the $2,000 checks for taxpayers. Rodgers and Newhouse were also the only Washington Representatives who backed a lawsuit to overturn the election results in key states where Joe Biden won.
► From Politico — McConnell and GOP reject House's $2,000 stimulus checks
► From Roll Call — In defiance of Trump, Senate overrides defense veto — The Senate voted 81-13 to override Trump's veto of the fiscal 2021 defense authorization bill, marking a rebuke to the outgoing commander in chief that paves the way for the annual bill to become law for the 60th straight year.

The Stand (Dec. 8) — NDAA will let federal workers carry over leave amid pandemic
► From The Hill — Pelosi wins Speakership for fourth time in dramatic vote
---
ELECTION



► From the Washington Post — Youth voter turnout in Georgia runoffs shows signs of sustained enthusiasm post-November — More than 281,000 voters under 30 have already cast their ballots in the Jan. 5 Senate runoffs, rivaling the historic early turnout of young voters in Georgia at this point in the November election. It is an unusual level of enthusiasm for an age group that typically has low rates of voting — particularly in runoff elections, which historically draw much less attention than presidential races.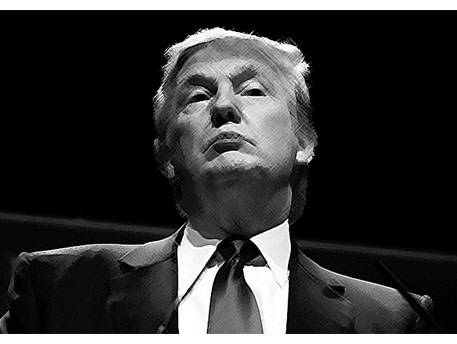 ► From the Washington Post — 'I just want to find 11,780 votes': In extraordinary hour-long call, Trump pressures Georgia secretary of state to recalculate the vote in his favor — President Trump urged fellow Republican Brad Raffensperger, the Georgia secretary of state, to "find" enough votes to overturn his defeat in an extraordinary one-hour phone call Saturday that legal scholars described as a flagrant abuse of power and a potential criminal act.
► From The Hill — Georgia elections board member says Trump could be charged for soliciting election fraud — The sole Democrat on Georgia's state Board of Elections has called for a civil and criminal probe over a phone call in which Trump pressured Georgia Secretary of State Brad Raffensperger (R) to "find" more votes for him.
► From the Washington Post — Trump knows no limits as he tries to overturn the election (analysis) — There are but 16 days left in President Trump's term, but there is no doubt that he will use all of his remaining time in office to inflict as much damage as he can on democracy — with members of a now-divided Republican Party acting as enablers.
► From Politico — MAGA marchers plot final D.C. stand on Jan. 6 — After failed lawsuits and investigations, Trump supporters are traveling to D.C. in a doomed bid to convince Congress to overturn the election.
► From Vox — Ted Cruz is spearheading a new GOP effort to overturn the 2020 election — At least 12 Republican senators will object to certifying the results of the 2020 election.
► From the Washington Post — Republicans want to make voting harder. They'll use the fraud crisis they cooked up to do it. (editorial) — State legislators across the country have called for election "reforms" that would make it harder to vote, in response to a nonexistent election-fraud crisis they have cooked up. Depressing turnout, especially among populations that, say, lack photo ID or prefer to mail in their ballots, could tilt the playing field in favor of Republican candidates.
---
NATIONAL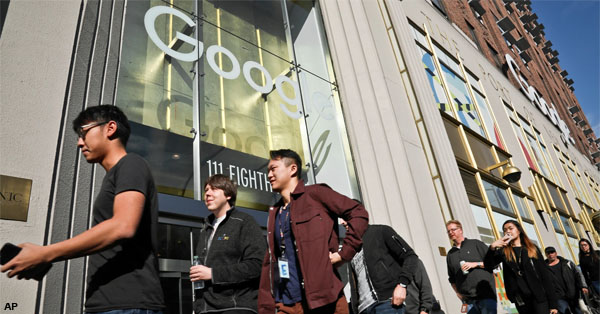 ► From the NY Times — Hundreds of Google employees unionize, culminating years of activism — More than 225 Google engineers and other workers have formed a union, the group revealed on Monday, capping years of growing activism at one of the world's largest companies and presenting a rare beachhead for labor organizers in staunchly anti-union Silicon Valley. The union's creation is highly unusual for the tech industry, which has long resisted efforts to organize its largely white-collar work force. It follows increasing demands by employees at Google for policy overhauls on pay, harassment and ethics, and is likely to escalate tensions with top leadership.
► From the NY Times — We built Google. This is not the company we want to work for. (by Parul Koul and Chewy Shaw) — For far too long, thousands of us at Google — and other subsidiaries of Alphabet, Google's parent company — have had our workplace concerns dismissed by executives. Our bosses have collaborated with repressive governments around the world. They have developed artificial intelligence technology for use by the Department of Defense and profited from ads by a hate group. They have failed to make the changes necessary to meaningfully address our retention issues with people of color… Today, we're building on years of organizing efforts at Google to create a formal structure for workers. So far, 226 of us have signed union cards with the Communications Workers of America — the first step in winning a recognized bargaining unit under U.S. law. In other words, we are forming a union.
EDITOR'S NOTE — Are your concerns begin dismissed by company executives? Get a union! Find out more information about how you can join together with co-workers and negotiate a fair return for your hard work and a real voice on the job. Or go ahead and contact a union organizer today!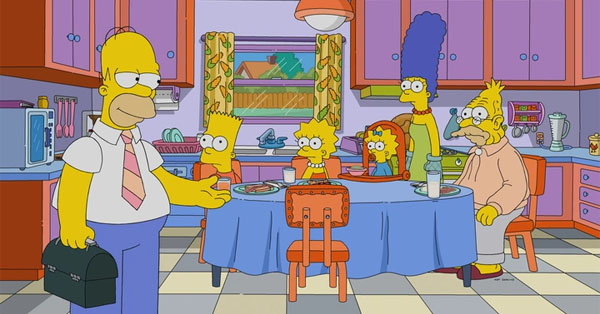 ► From The Atlantic — The life in The Simpsons is no longer attainable — The most famous dysfunctional family of 1990s television enjoyed, by today's standards, an almost dreamily secure existence that now seems out of reach for all too many Americans. I refer, of course, to the Simpsons. Homer, a high-school graduate whose union job at the nuclear-power plant required little technical skill, supported a family of five. A home, a car, food, regular doctor's appointments, and enough left over for plenty of beer at the local bar were all attainable on a single working-class salary.
---
TODAY'S MUST-READ
► From Crosscut — Remembering the Wobblies, the labor union radicals of the early 1900s — In the early 20th century, the city of Spokane was a much different place. Booming with capital investment and bustling with workers of every race, nationality and political persuasion, it stood at the crossroads of seven different railroad lines — a kind of "Tramp Central Station," as Jess Walter describes it in his terrific new novel The Cold Millions. "[Bums dropped] like apples from boxcars and rail trusses," Walter writes, "humps from Chicago, Denver, Seattle: white, black, Indian, Chinese, Cossack, Irish, Italian, Finn — barstools and benches bent with their backs." Such confluence and polarities were bound to spark conflicts, which, when they came, more often than not involved Wobblies.
---
The Stand posts links to Washington state and national news of interest every weekday morning by 10 a.m.
Short URL: https://www.thestand.org/?p=94014
Posted by
David Groves
on Jan 4 2021. Filed under
DAILY LINKS
. You can follow any responses to this entry through the
RSS 2.0
. Both comments and pings are currently closed.