Vaccinate our teachers ● Nation on high alert ● Cathy stands by Trump
Thursday, January 14, 2021
---
COVID-19
► LIVE from the Seattle Times — Coronavirus daily news update, Jan. 14 — The latest count of COVID-19 cases in Washington totals 281,202 infections (7-day average of new infections per day: 2,838) and 3,838 deaths (7-day average of deaths per day: 16)
► From the Seattle Times — State will move to the next phase of vaccination in the 'coming days.' Here's what that means. — The Washington state Department of Health will move into its next phase of coronavirus vaccination sooner than expected, moving up the timeline to begin inoculating people aged 70 years and older, among others.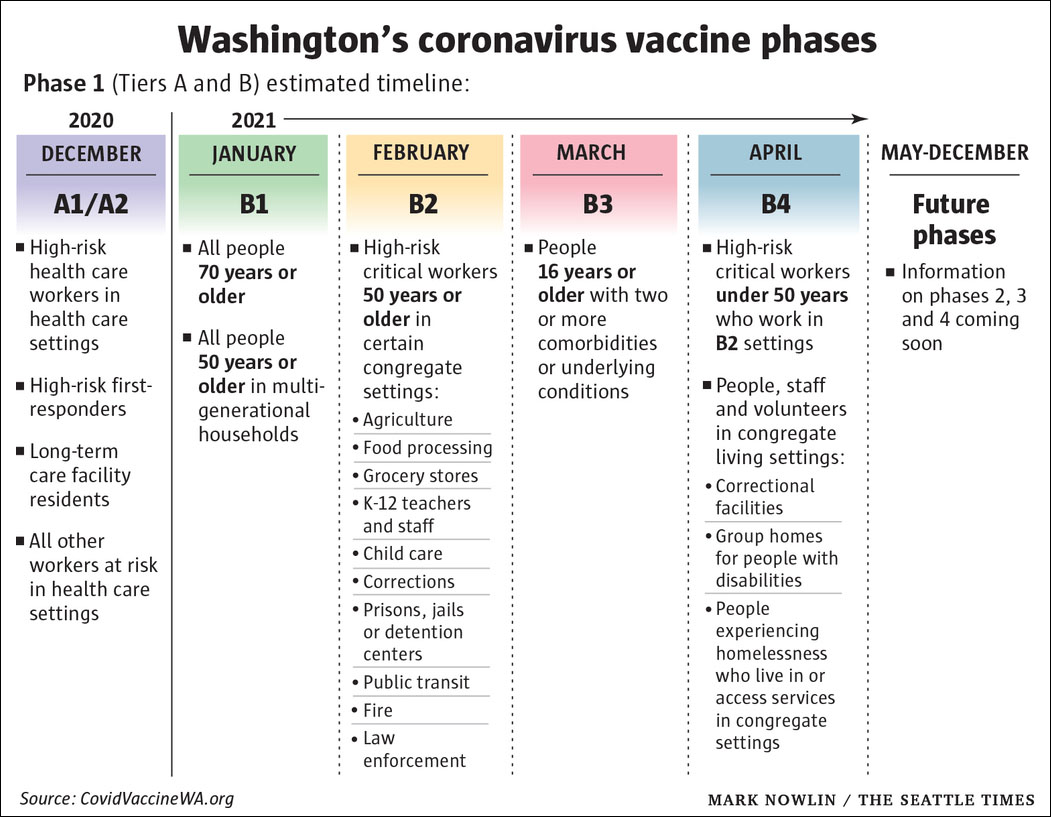 ► From the Seattle Times — Delay in vaccinating most Washington K-12 teachers, staff alarms legislators, union — A bipartisan group of Washington lawmakers and the state's teachers union are pushing Gov. Jay Inslee and state health officials to bump up teachers and other school staff on the priority list for the coronavirus vaccine. Right now, more than half of the state's educators would have to wait until nearly the end of the school year to get their first dose of vaccine. Meanwhile, teachers in New York could start making vaccine appointments as of Monday; some California teachers are expected to be eligible for appointments as soon as Friday. The Washington Education Association teachers union called on policymakers to make vaccines available to educators "regardless of age."
► From the News Tribune — Vaccination of Washington state teachers, school employees should be fast-tracked (editorial) — We're encouraged that Gov. Jay Inslee and his Department of Health have recently shown more urgency to get kids back in classrooms. But until most teachers and other school employees get their COVID-19 shots, the reopening of K-12 campuses is sure to remain a frustrating jumble. And Washington's children will suffer for it.
► From the Marketplace — There's a push to mandate hazard pay at the local level — With COVID-19 spreading out of control in many parts of the country, it's never been riskier for essential, front-line workers to do their jobs. Yet many companies are no longer offering hazard pay. Local governments in Los Angeles County, the current epicenter of the pandemic, are the latest to move toward mandating that essential workers receive a pay bump.
TODAY at The Stand — Hazard Work = Hazard Pay: UFCW 367 day of action today
► From Reuters — American Airlines tells pilots: take vaccine on your own time
---
LOCAL
► From the Spokesman-Review — Woman killed, 100K without power in aftermath of brutal windstorm — High winds toppled trees across the Spokane region Wednesday, knocking out power to tens of thousands of people as meteorologists reported the second-highest gusts recorded at Spokane International Airport. The mayhem also killed a woman after a tree fell on her car.
► From the Seattle Times — Thousands without power in the Seattle area after Wednesday's wild windstorm — Thousands remain without power in Puget Sound on Thursday though utility company crews worked through the night to restore downed lines after a powerful windstorm early Wednesday left more than a half million in the dark.
EDITOR'S NOTE — Hundreds of IBEW members, supported by LIUNA flaggers and others, are working hard to repair lines and restore power. Thank you to these workers, and please watch out for them and be safe. A Portland General Electric contractor was killed yesterday near Sandy, Ore., after being struck by a truck working to restore power in the area.
► From the Seattle Times — 'Disturbing reports' about Seattle schools spark civil-rights probe by U.S. Department of Education — In a letter to Superintendent Denise Juneau, federal officials cite concerns that some students with disabilities went without specialized instruction — and some teachers weren't allowed to provide it.
► From the Tri-City Herald — Hanford starts emptying radioactive waste from a leak-prone tank. First in 17 months
---
BOEING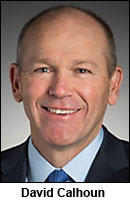 ► From the PSBJ — Boeing wins 24 jet orders as CEO marks 'rough' first year on the job — As Boeing's David Calhoun celebrated his first anniversary as CEO, the jet maker marked the event by unveiling $4.5 billion worth of new airplane orders, signaling that its deal book is flowing again.
EDITOR'S NOTE — There are thousands of laid-off Boeing workers who would love to have a job right now, however "rough." But they don't because of the decisions and malfeasance of Boeing executives in the 737 MAX debacle that crippled the company even before the pandemic.
---
SOUTH OF THE BORDER



► From the NW Labor Press — OHSU Hillsboro hospital workers unionize — A group of 448 workers at OHSU Hillsboro Medical Center voted more than two-to-one to unionize with Oregon AFSCME, in mail ballots counted on Jan. 7. The official tally was 164 to 61 in favor of the union. "I'm feeling ecstatic," said emergency room receptionist Shellie Powers, the worker who first contacted the union back in April 2020. "It's so overwhelming."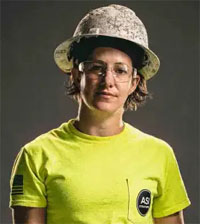 ► From the NW Labor Press — Local cement mason competes in Season 2 of the CBS reality show Tough as Nails — Liz Nichols, a seven-year member of the Portland-headquartered Cement Masons Local 555, is one of 12 contestants on the second season of the CBS show Tough as Nails. Cast members tackle challenges at real-world job sites, including farms, construction sites, high-rise buildings, and fishing boats.
► From the NW Labor Press — Oregon Justice Department says legislative workers can't unionize — Oregon law—passed by the Oregon Legislature—says state and local public employees have the right to unionize. On Dec. 8, the Legislature's own staff exercised that right, and filed cards seeking to join IBEW Local 89. It would be the first state legislative union in the nation. The roughly 110 employees in the proposed unit work directly for Oregon's 90  legislators. Now the Oregon Attorney General's office says they don't have the right to unionize after all.
EDITOR'S NOTE — If you live in Southwest Washington or Oregon, make sure you subscribe to get the print edition the Northwest Labor Press and/or get on their email list by entering your address on their home page.
---
THIS WASHINGTON

► From the Spokesman-Review — State Senate passes resolution extending COVID emergency orders, in first debate of many on virus restrictions — The Washington State Senate voted Wednesday to extend Gov. Jay Inslee's emergency orders until the COVID-19 state of emergency is over, despite stiff Republican opposition. It will likely be the first of many debates this session regarding the governor's emergency orders and COVID restrictions.
---
INSURRECTION



► From the NY Times — FBI urges police chiefs across U.S. to be on high alert for threats — A joint intelligence bulletin warned that the deadly breach at the Capitol would be a "significant driver of violence" ahead of the inauguration of President-elect Joe Biden. The FBI warns about potential attacks on state capitols, federal buildings, the homes of congressional members and businesses, according to one of the chiefs on the call.
► From the AP — FAA steps up enforcement against unruly airline passengers — The FAA said there has been "a disturbing increase in incidents where airline passengers have disrupted flights with threatening or violent behavior. These incidents have stemmed both from passengers' refusals to wear masks and from recent violence at the U.S. Capitol."
► From The Hill — Two Virginia police officers charged in connection to Capitol riot — Saying he was proud of their incriminating photo inside the Capitol making an obscene gesture in front of the John Stark statute, one of the off-duty police officers wrote on social media: "CNN and the Left are just mad because we actually attacked the government who is the problem and not some random small business … The right IN ONE DAY took the f—— U.S. Capitol. Keep poking us."
► From the Washington Post — A Black officer faced down a mostly White mob at the Capitol. Meet Eugene Goodman. — It was a video clip that captured not only the terror of the day, but the values at stake: a lone Black police officer in the marble halls of the U.S. Capitol building, facing down a mob of mostly White rioters who had stormed in bearing Confederate flags, weapons and vows to reclaim a lost election. The footage has gone viral in the past week, spurring people across the world to hail the officer as a hero. For 85 tense seconds, Eugene Goodman tries to hold back dozens of rioters, twice retreating up a flight of stairs. Police experts say he wasn't fleeing, but luring the mob away from the Senate chambers, where lawmakers were sheltering and armed officers — including one with a semiautomatic weapon — were securing the doors.
EDITOR'S NOTE — And here's why Eugene Goodman had to risk his life to save members of Congress from a violent mob…
► From the Washington Post — Democrats demand investigation of whether Republicans in Congress aided Capitol rioters — Democrats sent a letter Wednesday asking congressional security officials to investigate what they called "suspicious behavior and access given to visitors" the day before the attack.
► From Politico — Capitol riot fueled by deep network of Republican statehouse support — Stolen election lie had backing from party's governing class at every level, extending far beyond Congress and the White House.
► From the Washington Post — QAnon reshaped Trump's party and radicalized believers. The Capitol siege may just be the start. — The siege on the U.S. Capitol played out as a QAnon fantasy made real: The faithful rose up in their thousands, summoned to Washington by their leader, President Trump. They seized the people's house as politicians cowered under desks. Hordes wearing T-shirts emblazoned with the "Q" symbol and toting Trump flags closed in to deliver justice, armed with zip-tie handcuffs and rope and guns.
► A MUST-READ from the NY Times — How 'The Turner Diaries' incites white supremacists — In "The Turner Diaries," a group of white supremacists attacks the Capitol in an effort to overthrow the U.S. government. Dozens are killed in the assault, including members of Congress and their staffers. But in the insurrectionists' view, the greater victory is symbolic. "The real value of all our attacks today lies in the psychological impact, not the immediate casualties," the 1978 novel's narrator, Earl Turner, writes in his diary. "They learned this afternoon that not one of them is beyond our reach." Since its publication by the neo-Nazi leader William Luther Pierce, "The Turner Diaries" has become one of the most influential texts among white nationalists and right-wing extremists. It has inspired dozens of acts of violence, and has been held up as a blueprint for how to enact a violent insurrection. Last week, as rioters broke into the Capitol, incited by President Trump, some saw frightening parallels with the events described in the novel. Experts who track rhetoric on the far right say the book has long been a reference point for white supremacists who see the government as an oppressive force to be overthrown… On Monday, Amazon removed the novel from its website. It had previously been available for purchase with a disclaimer identifying it as "a racist, white supremacist fantasy" that had inspired domestic terrorists.
---
IMPEACHMENT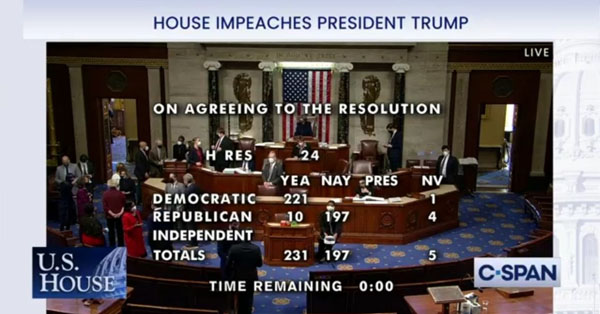 ► From the Washington Post — House hands Trump a second impeachment, this time with GOP support — The House made history Wednesday by impeaching a president for a second time, indicting President Trump a week before he leaves office for inciting a riot with false claims of a stolen election that led to the storming of the Capitol and five deaths. Unlike Trump's first impeachment, which proceeded with almost no GOP support, Wednesday's effort attracted 10 Republicans, including Rep. Liz Cheney, the No. 3 party leader in the House. The Senate now appears likely to hold a trial after Trump's departure, an unprecedented scenario that could end with lawmakers barring him from holding the presidency again.
EDITOR'S NOTE — After Wednesday's vote, AFL-CIO President Richard Trumka released the following statement:
"Today's bipartisan impeachment of Donald Trump is a sharp rejection of white supremacist politics and seditious actions. Working people of all political stripes believe Trump is a threat to our lives and livelihoods and our democracy. It is clear with each passing hour that this president is unable to fulfill his constitutional oath. And it should be clear to all that encouraging a mob to overthrow the U.S. Constitution by force is an impeachable offense. The Senate should remove him from office."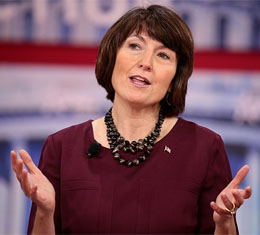 EDITOR'S NOTE — Rep. Cathy McMorris Rodgers (R-WA, 5th) was the only member of Washington's congressional delegation to vote against impeachment. All seven Democratic representatives voted to impeach Trump, as did Reps. Jaime Herrera Beutler (R-WA, 3rd) and Dan Newhouse (R-WA, 4th), who were two of 10 Republicans to vote "yes." (See the roll call here.)
► From the Columbian — Herrera Beutler 'choosing truth', votes to impeach Trump
► From the Spokesman-Review — Newhouse: 'I have to vote my conscience'
► From the Seattle Times — 10 House Republicans fulfill their sober duty (editorial) — Significantly, Newhouse acknowledged he and too many Republicans did not speak up sooner about the president's words and actions.
► From the Washington Post — Trump deserved impeachment. The Senate must convict him quickly. (editorial) — The known scale of Trump's offense already qualifies him for severe punishment, and the danger he poses to American civic life is too substantial to ignore. The impeachment power must be nimble enough to address a situation like Watergate, where there was time to conduct a deep investigation to ascertain the president's guilt, and the Capitol raid, in which the president's obvious culpability and the continuing risk he poses warrant summary removal. That is why we hope McConnell reconsiders his reported reluctance to move swiftly toward a trial.
► From the Washington Post — McConnell breaks with Trump, says he'll consider convicting him in Senate trial — The bipartisan impeachment vote in the House against President Trump on Wednesday set up a politically explosive reckoning for Senate Republicans, who spent four years enabling Trump's behavior but in the wake of last week's Capitol riot are grappling with how — or whether — to punish him with just seven days left in office.
► From Reuters — Senate impeachment trial could bog down Biden's first days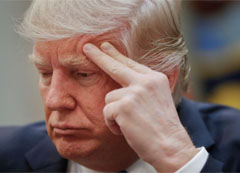 ► From the Washington Post — Trump is isolated and angry at aides for failing to defend him as he is impeached again — With less than seven days remaining in his presidency, Trump's inner circle is shrinking, offices in his White House are emptying, and the president is lashing out at those who remain. He is angry that his allies have not mounted a more forceful defense of his incitement of the mob that stormed the Capitol. Trump has instructed aides not to pay lawyer Rudy Giuliani's legal fees.
► From the NY Times — Why Trump can be convicted even as an ex-President (by Stephen Vladeck) — Some have argued not only that Congress should not impeach and remove Trump but also that come Jan. 20, it cannot do so, because the Constitution doesn't allow for the impeachment and removal of "former" officers. This argument is wrong as a matter of text, structure, historical practice and common sense. And Trump is the poster child for why, even after he leaves office, such accountability is not just constitutionally permissible but necessary.
---
THAT WASHINGTON
► From Reuters — Biden to unveil plan to pump $1.5 trillion into pandemic-hit economy — President-elect Joe Biden will unveil a stimulus package proposal on Thursday designed to jump-start the economy during the coronavirus pandemic with an economic lifeline that could exceed $1.5 trillion and help minority communities. Biden campaigned last year on a promise to take the pandemic more seriously than President Donald Trump, and the package aims to put that pledge into action with an influx of resources for the coronavirus vaccine rollout and economic recovery.
► From The Hill — Jobless claims spike to 965,000 — Jobless claims in the first full week of January spiked to seasonally adjusted 965,000, a 23 percent increase from the previous week, and the highest weekly amount since August. The increase in jobless claims follows a December jobs report that showed the economy shedding jobs, putting the recovery of the labor market in reverse.
► Exclusive from Reuters — Long-withheld Pentagon survey shows widespread racial discrimination, harassment — Nearly a third of Black U.S. military servicemembers reported experiencing racial discrimination, harassment or both during a 12-month period, according to results of a long-withheld Defense Department survey that underscore concerns about racism in the ranks.
► From Politico — The gutted, 'unnerving' state of the agencies supposed to keep the U.S. safe — As the nation's security and intelligence apparatus prepares for more violence, it's facing a dangerous leadership vacuum that seems to be getting worse by the day. All of the nation's top Cabinet departments overseeing the nation's security are run by acting officials who have been in the job just weeks—or even hours.
► From Politico — Trump administration tries to hamstring Biden on student loan forgiveness — Education Department officials released a memo that concludes that the agency lacks the power to unilaterally forgive federal student loan debt on the scale that some Democrats want.
► From The Hill — Pompeo's flurry of foreign policy moves hampers Biden start
► From The Hill — ICE acting director resigns weeks after assuming post
► From Roll Call — Census Bureau director: 'Stand down' on tracking immigrants — Agency halts work on Trump's plan to exclude undocumented immigrants from census results.
---
NATIONAL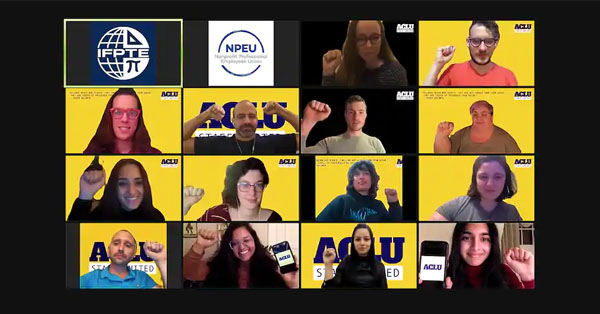 ► From the Washington Post — ACLU workers are forming a union, the latest in a wave of nonprofit staffs to organize — The staff of the American Civil Liberties Union has opted to form a union, employees say, making it one of the most high-profile nonprofit organizations to unionize in recent years amid a surge of organizing among younger workers in cities. The union, which is calling itself ACLU Staff United, has cards signed by a supermajority of the staff and members are asking for their management to voluntarily recognize the unit, without pushing it to an election overseen by the National Labor Relations Board, union organizers said. The bargaining unit will cover about 300 employees, mostly staff attorneys, communications personnel, organizers, and campaign strategists at ACLU offices in New York, Washington, San Francisco and Raleigh, N.C., union organizers said.
EDITOR'S NOTE — Want respect and a voice on the job? Get a union!
Learn more
about how you can join together with co-workers and negotiate for basic protections on the job and a fair return for your hard work. Or go ahead and
contact a union organizer
today!
► From the Washington Post — Stocks drive higher, brushing aside worries about U.S. stability — Stock prices have soared for months in defiance of an ailing, pandemic-wrecked economy. Now they seem impervious to something even more disturbing: the erosion of American democracy. That's good news for investors, but it also means that Wall Street is unlikely to act as a brake on further institutional deterioration.
---
TODAY'S MUST-READ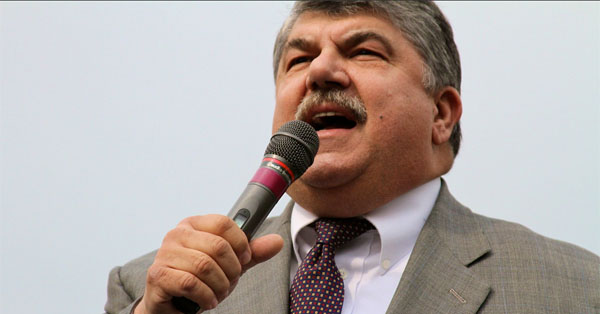 ► From the National Catholic Reporter — Biden must pass the Protecting the Right to Organize Act (by Richard Trumka) — America today needs more than anything solidarity and human dignity — the church's core teachings. The teaching that we are our brothers' and sisters' keepers, that we are not commodities whose value is determined by a flawed and arbitrary market, but human beings, souls, created in the image of God, and each of our worth is beyond price. And it is high time our nation's laws promoted solidarity and human dignity. That is why as Biden prepares to take office during a devastating pandemic and defining moment for our country, this is the moment to rewrite America's labor laws and pass the Protecting the Right to Organize (PRO) Act.
---
The Stand posts links to Washington state and national news of interest every weekday morning by 10 a.m.
WASHINGTON IS A UNION STATE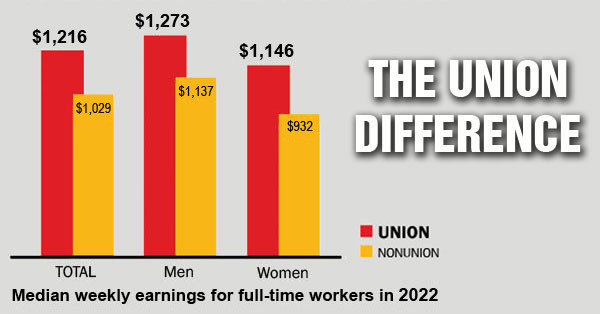 CHECK OUT THE UNION DIFFERENCE in Washington state: higher wages, affordable health and dental care, job and retirement security.
FIND OUT HOW TO JOIN TOGETHER with your co-workers to negotiate for better working conditions and respect on the job. Or go ahead and contact a union organizer today!