Murray, Jayapal lead the charge for $15 federal minimum wage
WASHINGTON, D.C. (Jan. 27, 2021) — On Tuesday, Incoming Senate HELP Committee Chair Patty Murray (D-WA) joined House Committee on Education and Labor Chair Robert C. "Bobby" Scott (D-VA, 3rd), incoming Senate Budget Committee Chair Bernie Sanders (I-VT), Congressional Progressive Caucus Chair Pramila Jayapal (D-WA, 7th), and Rep. Stephanie Murphy (D-FL, 7th) to introduce legislation gradually raising the federal minimum wage to $15 by 2025.
The Raise the Wage Act of 2021 would gradually increase the federal minimum wage to $15 over five years. Thereafter, the federal minimum wage would be indexed to median wage growth. The legislation also guarantees that all workers are paid at least the full federal minimum wage by gradually phasing out the sub-minimum wages for tipped workers, youth workers, and workers with disabilities.
Congress has not increased the federal minimum wage in more than a decade – the longest stretch since it was first established in 1938. Voters in Washington state have repeatedly passed initiatives to raise the state minimum wage, which is now $13.69/hour and automatically increases each year to adjust for inflation.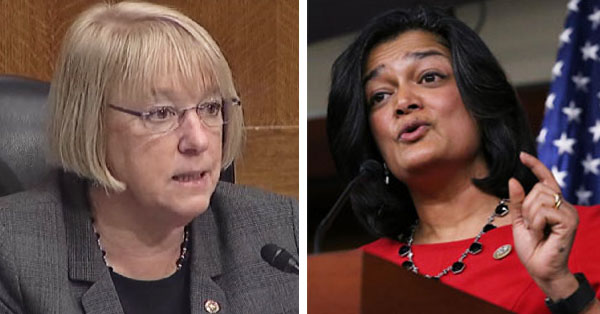 "Throughout this pandemic, Democrats and Republicans alike have joined together in rightly calling our frontline workers 'heroes.' But despite their tireless work and the risk of COVID exposure, too many of these workers are paid wages so low, they can't afford to pay for even their most basic needs. And because of systemic inequities and discrimination, workers of color, and in particular, women of color, are much more likely to be paid poverty-level wages," said Sen. Murray, Chair of the Senate Committee on Health, Education, Labor and Pensions. "Democrats are asking for $15 an hour, because no one working 40 hours a week, should be making $15,000 a year. If we're committed to an economy that works for everyone, we need one fair, livable wage for everyone—and that includes workers with disabilities, tipped workers and youth workers. We won't accept carve-outs and we won't accept leaving anyone behind."
According to an independent analysis conducted by the Economic Policy Institute, the Raise the Wage Act would increase wages for nearly 32 million Americans, including roughly a third of all Black workers and a quarter of all Latino workers. More than half of those who would benefit would be women.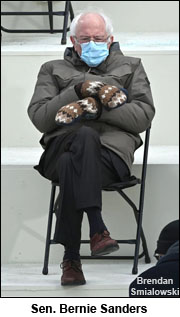 "Let's be clear. The $7.25 an hour federal minimum wage is a starvation wage," said Sen. Sanders. "No person in America can make it on $8, $10, or $12 an hour. In the United States of America a job must lift workers out of poverty, not keep them in it. We must raise the minimum wage to a living wage – at least $15 an hour. And when we do that, not only will we be lifting millions of Americans out of poverty, we will be providing a raise to nearly 32 million workers. We can no longer tolerate millions of workers not being able to afford to feed their families or pay the rent. The time for talk is over. No more excuses. It is time for Congress to act to raise the minimum wage to at least $15 an hour."
"As a longtime organizer for working people who helped draft the resolution that made Seattle the first major city to enact a $15 minimum wage, I know that raising the wage is good for workers, families, businesses and the economy," said Rep. Jayapal. "Now that we have a Democratic White House and a Democratic Senate, it is time for the People's House to once again stand up for workers, fight for families and pass the Raise the Wage Act so we finally have a $15 minimum wage all across America."
"Raising the minimum wage to $15 an hour will change my life and let me tell my kids I can give them a better life than mine," said Kansas City McDonald's worker Fran Marion. "I'm so proud to join with leaders in Congress today as they reintroduce the Raise the Wage Act, which will give tens of millions of working families like mine the raise we so desperately need. Essential workers have been devastated by the COVID-19 pandemic and we can't wait for help any longer."
For fact sheet on Raise the Wage Act, click here.
For the section-by-section of the Raise the Wage Act, click here.
For the bill text of the Raise the Wage Act, click here.
Short URL: https://www.thestand.org/?p=94956
Posted by
David Groves
on Jan 27 2021. Filed under
NATIONAL
. You can follow any responses to this entry through the
RSS 2.0
. Both comments and pings are currently closed.