Grocers' suit a 'long shot' | Airlines: Help us | How we helped save the election
Tuesday, February 9, 2021
---
COVID-19
► LIVE from the Seattle Times — Coronavirus daily news update, Feb. 9 — The latest count of COVID-19 cases in Washington totals 323,214 infections (7-day average of new infections per day: 1,484) and 4,451 deaths (7-day average of deaths per day: 8)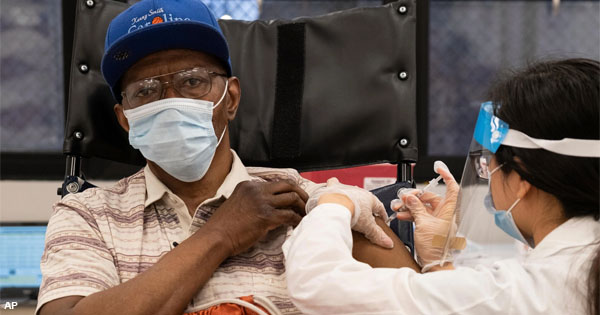 ► From the NY Times — 60 Black health experts urge Black Americans to get vaccinated (by Drs. Thomas A. LaVeist and Georges C. Benjamin) — We are among 60 Black members of the National Academy of Medicine, the premier health science organization in the United States. Together we are scientists, doctors, nurses, other health care professionals and public health experts. We feel compelled to make the case that all Black Americans should get vaccinated to protect themselves from a pandemic that has disproportionately killed them at a rate 1.5 times as high as white Americans in cases in which race is known — a rate that is most likely very conservative. Many of us fought our way into health professions specifically to care for the health of our community. We have devoted our careers to ensuring that everyone — regardless of race — receives the care required for optimal health. This is why we support the COVID-19 vaccines.
The Stand (Jan. 22) — WSLC offers COVID vaccination resource for union members — Website and workshop focus on protecting members by educating them about vaccination.
► From the Seattle Times — Can a fourth wave of COVID-19 be prevented? Not likely, says Fred Hutch model — but the curve could be flattened — Under almost every scenario they could envision, a fourth wave now appears likely. But the model did zero in on the most effective tools to flatten the curve of coronavirus infections during that surge: a rapid pace of vaccination and a willingness to quickly impose restrictions when virus cases start to climb.
► From The Hill — New variants threaten to reverse progress against COVID-19 — The rise of more contagious variants of the coronavirus are threatening an encouraging trend of falling COVID-19 cases across the country.
► From the News Tribune — Tacoma health systems discover suspected counterfeit N95s in supplies amid statewide search — The Washington State Hospital Association on Monday offered an update on counterfeit 3M N95 respirators distributed to area hospitals, first discovered via a federal alert issued Friday.
► From the Spokesman-Review — Mask frauds hits Washington hospitals; some workers were using counterfeit N95 respirators — Some of the counterfeit N95 masks were sent to Providence Sacred Heart Medical Center, but were not used.
---
LOCAL
The Stand (Jan. 26) — UFCW 21 celebrates victory on $4/hour hazard pay in Seattle — Help the union fight for grocery workers' hazard pay in YOUR city!
► From the Tri-City Herald — Richland school leaders are ignoring teacher safety and training concerns, says union — Richland Education Association Vice President Ken Hays described a district that's more concerned about looking prepared than being prepared to prevent the spread of COVID-19. "We want to reopen schools. We miss our students," said Hays. "We look forward to seeing our students and interacting with them, teaching them. But we want schools to reopen safely for the benefit of students and employees."
► From the Tri-City Herald — 62 lose their jobs after massive fire destroys potato processing plant — The Washington Potato Co. laid off 62 workers following a fire Jan. 21 that caused a third of the town of Warden to be evacuated. The layoffs, which are permanent, took effect Friday.
► From the Columbian — Vancouver City Council pressed on officer-involved shooting — Residents of Vancouver pressed their city council on race, policing and body-worn cameras following a Feb. 4 shooting of a Black man involving the Clark County Sheriff's Office. A sheriff's deputy shot Jenoah Donald, a 30-year-old Black man and Vancouver resident, during a traffic stop in Hazel Dell Thursday evening. Donald was transported to an unnamed hospital, where his status remains unknown.
---
THIS WASHINGTON

► From the (Everett) Herald — New law averts big spike in unemployment taxes on businesses — Gov. Jay Inslee signed into law Monday legislation that cancels most of a massive hike in unemployment insurance taxes on businesses this year and increasing the amount of weekly benefit checks to unemployed workers starting this summer.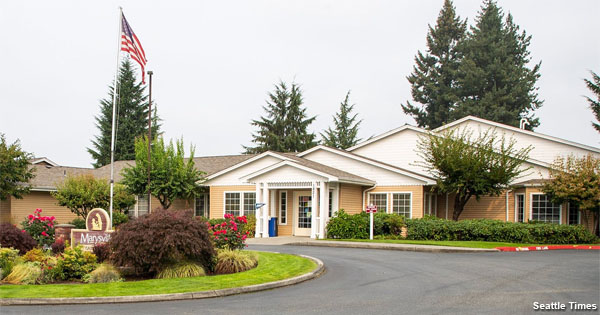 ► From the Seattle Times — Marysville nursing home, with history of short staffing, cited for 'squalid' conditions in COVID-19 outbreak — Turnover and insufficient oversight left the building "understaffed and unprepared" when the coronavirus struck, ultimately spreading to 60 people. A DSHS investigation found that corporate leadership knew or should have known about the issues. The new findings against Marysville also do not represent the first time inspectors cited the facility operated by Life Care Centers of America, one of the nation's largest nursing home chains, for staffing struggles.
► From Crosscut — WA immigration advocates want to do more than erase the Trump years — Immigrants and activists argue the Biden administration isn't moving fast enough on processing asylum seekers and reuniting migrant families.
---
THAT WASHINGTON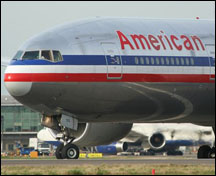 ► From The Hill — Airlines warn of new furloughs without more federal aid — Federal aid for airlines is set to expire at the end of next month, prompting companies to warn of massive layoffs as they fight to secure what would amount to a third round of government support since the pandemic began. American Airlines and United Airlines say they plan to furlough a combined 27,000 workers on April 1, with other carriers sure to follow.
► From the Washington Post — House Democrats reject plan to sharply curtail $1,400 stimulus payments in coronavirus relief package — Senior House Democrats on Monday night proposed sending $1,400 stimulus payments to Americans with up to $75,000 in annual income, rejecting an earlier plan under consideration to sharply curtail the benefits. The broadening of stimulus payment eligibility among middle-class households is the latest sign that Democrats are moving ahead without Republican support on President Biden's $1.9 trillion economic relief package, which would also extend unemployment benefits, send hundreds of billions of dollars to schools and local governments, and strengthen vaccine delivery and health care.
► From CNN — GOP Rep. Ron Wright dies following COVID diagnosis — Republican Rep. Ron Wright of Texas has died, his congressional office announced in a statement Monday, saying that he had been admitted to the hospital after contracting COVID-19.
► From Politico — Shelby announces retirement, opening Senate seat in Alabama — The six-term senator is the top Republican on the Senate Appropriations Committee.
► From the Washington Post — Lawyers in the Trump impeachment case will argue big constitutional questions — The arguments by opposing lawyers in the Senate impeachment trial of former president Donald Trump this week are expected to revolve largely around a pair of constitutional questions: A First Amendment defense of his fiery speech ahead of the violent Jan. 6 attack on the Capitol and a challenge to the legality of putting a former president on trial.

► From The Hill — Trump plans a reemergence and some retribution after impeachment — The former president is confident both of his acquittal and that he'll come out of the trial with an iron grip on the GOP.
---
NATIONAL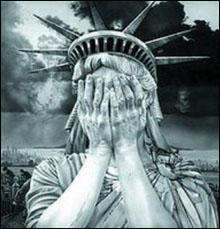 ► From CNBC — U.S. is worst among developed nations for worker benefits — Americans have it worse than all other developed nations when it comes to benefits for workers, according to a new ranking. The U.S. places last relative to its national policies around healthcare, unemployment, retirement, parental leave, and paid vacation and sick days, according to Zenefits, a human resources firm. The Czech Republic, Latvia, South Korea and Mexico joined the U.S. among the five least-generous countries. Denmark, the Netherlands, Finland, Sweden and Switzerland were the top nations for worker benefits.
EDITOR'S NOTE — Want better benefits? Form a union! In addition to earning higher wages, the U.S. DOL's Bureau of Labor Statistics reports that union members are far more likely to have employer-provided health care and retirement benefits:
● 95 percent of union workers had the option of an employer-sponsored health care plan, compared to 68 percent of nonunion workers.
● 94 percent of union workers had access to an employer-sponsored retirement plan, compared to 67 percent of nonunion workers.
● 93 percent of union workers had the option of an employer-sponsored prescription drug coverage, compared to 67 percent of nonunion workers.
● 74 percent of union workers had the option of an employer-sponsored dental plan, compared to 40 percent of nonunion workers.
Get more information about how you can join together with co-workers and negotiate for better benefits. Or go ahead and contact a union organizer today!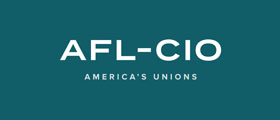 ► From Mashable — As Amazon union vote starts, AFL-CIO's tech think tank considers future of labor — Amazon revealed on its latest earnings call that it controls the fates of 1.3 million employees, not counting temporary workers. On Monday in Alabama, more than 5,800 of them will be able to vote on whether to become the first Amazon warehouse in the United States to unionize. "Now it's our turn to be a disruptor," said AFL-CIO Secretary Treasurer Elizabeth Shuler. It's a big day for the AFL-CIO. Not only is it providing guidance to the Retail, Wholesale and Department Store Union, which is organizing the Amazon warehouse workers. It also recently launched a think tank, the Technology Institute, partly meant to help workers at tech behemoths like Amazon organize.
► From Vice — 75 striking workers halt construction at future Amazon warehouse — Workers walked off the job at the site of a future Amazon warehouse in Oxnard, Calif., on Thursday because Amazon's contractor hired non-union, out-of-state workers for the project, union officials said.
► From ProPublica — A temp worker died on the job after FedEx didn't fix a known hazard. The fine: $7,000. — FedEx workers at the Memphis World Hub said they were pressured to work faster than they felt was safe. The company faces its busiest season ever, but experts worry about safety practices after the "extremely preventable" death of a temporary worker.
---
TODAY'S MUST-READ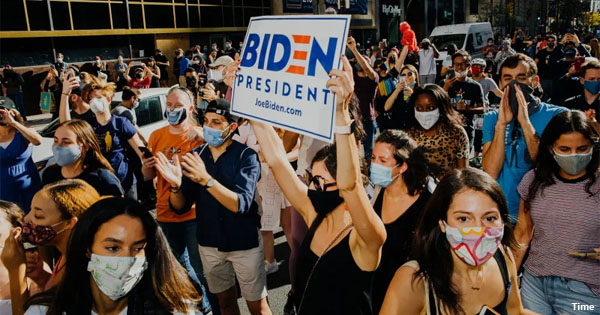 ► From Time — The secret history of the shadow campaign that saved the 2020 election — A weird thing happened right after the Nov. 3 election: nothing. As Trump refused to concede, the response was not mass action but crickets. A second odd thing happened amid Trump's attempts to reverse the result: corporate America turned on him… There was a conspiracy unfolding behind the scenes, one that both curtailed the protests and coordinated the resistance from CEOs. Both surprises were the result of an informal alliance between left-wing activists and business titans. The pact was formalized in a terse, little-noticed joint statement of the U.S. Chamber of Commerce and AFL-CIO published on Election Day. Both sides would come to see it as a sort of implicit bargain — inspired by the summer's massive, sometimes destructive racial-justice protests — in which the forces of labor came together with the forces of capital to keep the peace and oppose Trump's assault on democracy. The handshake between business and labor was just one component of a vast, cross-partisan campaign to protect the election–an extraordinary shadow effort dedicated not to winning the vote but to ensuring it would be free and fair, credible and uncorrupted.
---
The Stand posts links to Washington state and national news of interest every weekday morning by 10 a.m.
Short URL: https://www.thestand.org/?p=95368
Posted by
David Groves
on Feb 9 2021. Filed under
DAILY LINKS
. You can follow any responses to this entry through the
RSS 2.0
. Both comments and pings are currently closed.