Support farm workers' overtime pay, retroactive wages
Amended SB 5172 would protect farm workers' interests and create certainty for employers. Urge your senator to support it!

OLYMPIA (Feb 23, 2021) — The Washington State Supreme Court ruled last year that dairy farm workers cannot be exempted from the state's overtime laws, but did not say whether the decision would be extended to other farm workers or whether it applied retroactively. In order to create certainty for agricultural employers and farm workers, the Legislature is considering a bill that would enshrine those overtime pay rights for all farm workers while also providing them retroactive overtime pay via structured payments, if the courts order that remedy.
SB 5172, originally sponsored by Sen. Curtis King (R-Yakima), as amended by the Senate Labor, Commerce and Tribal Affairs Committee on Feb. 15, now has the support of farmworker unions and advocates, as well as the Washington State Labor Council, AFL-CIO.
TAKE A STAND — Click here to send a message to your state senators to support the amended SB 5172.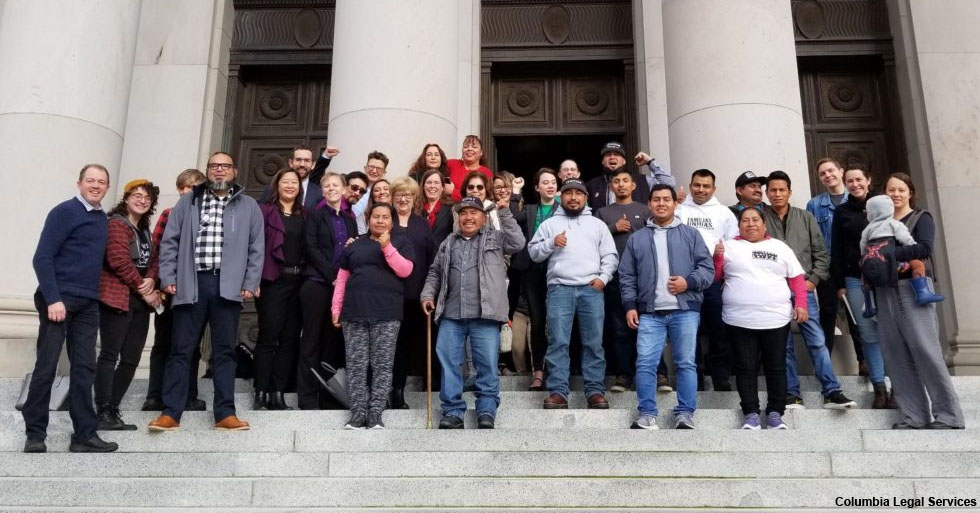 BACKGROUND — On Nov. 5, 2020, the Washington Supreme Court ruled in a 5-4 decision in the Martinez-Cuevas v. DeRuyter Bros. Dairy that Washington's 60-year exclusion of dairy workers from overtime pay after 40 hours of work is unconstitutional. The majority opinion held that farm workers could not be exempted because the Washington State Constitution contains "a fundamental right for Washington workers to health and safety protections" that is embedded in overtime laws, and the Legislature granted an unconstitutional privilege to agricultural employers by exempting them paying overtime to farm workers who "work long hours in conditions dangerous to life and deleterious to their health."
The court's ruling means that the approximately 300 workers in that case are entitled to relief on their overtime claims, but the reasoning of the decision would apply equally to non-dairy farm workers. In addition, the majority declined to address whether its decision applied retroactively, so lower courts will be making the initial determination of retroactive overtime back pay, with a right of appeal of that determination.
Litigation against other dairy and non-dairy farmers to obtain overtime pay will be costly and could involve overtime pay for more than 200,000 farm workers across the state. Lower courts will be making the initial determination of the right to overtime back pay, and those decisions could be appealed all the way back to the state Supreme Court.
As originally proposed, SB 5172 would have eliminated back pay for farm workers across the state, denying them their right to be made whole if they sue for overtime. In an effort to gain the support of farm workers and to accommodate employers' desire for certainty and protection from more lawsuits, the Senate Labor, Commerce and Tribal Affairs Committee amended the bill on Feb. 15 with the following proposal, which is acceptable to the farm labor community.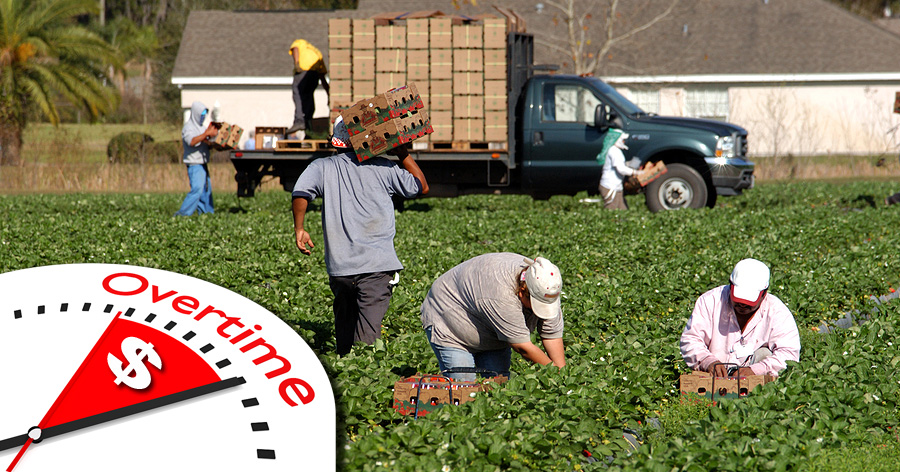 The substitute SB 5172 would provide:
Prospective overtime for all agriculture workers;
Full retroactive overtime for all agriculture workers;
A fund created for payment of all retro overtime, financed by agriculture employers and administered by the state Department of Labor and Industries. Structured payments into that fund by employers would finance structured payments out to workers owed overtime pay;
Complete affirmative defense to lawsuit for fully fund-compliant employers;
Proponents say the bill would provide full justice for farm workers. Both they and their employers would gain constitutionally sound legislation, not subject to litigation challenges that would undoubtedly be brought against other approaches, such as a phase-in of prospective overtime or a legislated of retroactive pay. Both sides would be spared the expense of litigation and employers would be able to settle claims for retroactive pay over time rather than potentially having to pay what could be a major settlement all at once.
Please click here to urge your state senators to support the amended version, first substitute SB 5172.
---
For additional inspiration on why this is so important, watch state Supreme Court Justice Steven Gonzalez explain the consequences of allowing farm workers to be excluded from basic worker protections like overtime pay rights:
Short URL: https://www.thestand.org/?p=95571
Posted by
David Groves
on Feb 23 2021. Filed under
STATE GOVERNMENT
,
TAKE A STAND!
. You can follow any responses to this entry through the
RSS 2.0
. Both comments and pings are currently closed.