Providence pickets | Great Reassessment | Union difference
Monday, May 10, 2021
---
COVID-19
► LIVE from the Seattle Times — Coronavirus daily news update, May 10 — The latest count of COVID-19 cases in Washington totals 413,980 infections (7-day average of new infections per day: 1,343) and 5,564 deaths.
► From HuffPost — Fauci: 'There's no doubt' COVID-19 deaths have been undercounted in U.S. — A recent study counted 905,000 coronavirus deaths in the U.S., nearly double the amount recorded by federal health officials.
---
LOCAL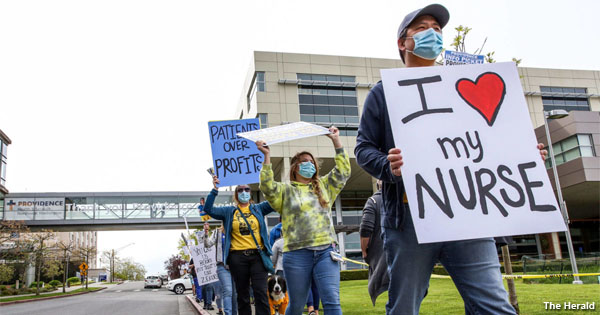 ► From the (Everett) Herald — Nurses picket Providence, claiming low wages, fewer benefits — Hundreds of people wielded picket signs outside Everett's two Providence hospitals last week, as leaders of the nurses' union and hospital administrators continue to negotiate a new labor contract. Talks between officials of Providence and UFCW 21, which represents 1,700 nurses at the Everett hospitals, have been underway since October. The union says Providence's latest offers contain below-market wages, reduced paid leave and fewer medical benefits for family members.
► From the Seattle Times — Cyberattacks grind Hanford nuclear energy workers' benefit program to a halt — Cyber attacks on the U.S. government have abruptly paused processing of benefit applications for workers who were sickened while working on nuclear weapons programs at Hanford and other Department of Energy sites, delaying aid to some dying workers, according to advocates.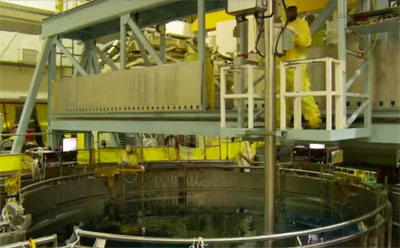 ► From the Tri-City Herald — Nuclear power plant near Richland shuts down. 1,000 workers from across nation get to work. — The Columbia Generating Station near Richland was disconnected from the grid early Saturday morning for a planned 40-day refueling outage. The nuclear power plant, the only one in the Northwest, is the third-largest electricity generator in the state of Washington. About 1,400 temporary workers, many of whom arrived in the Tri-Cities in recent weeks from across the country, will staff the outage. They are in addition to about 1,000 permanent employees at Energy Northwest.
► From the Columbian — New bridge replacement effort strives to avoid light rail controversy — The present-day I-5 Bridge Replacement Program has done its best to keep the light-rail issue simmering on the back burner. Discussions among the project's bistate legislative committee have stressed broad agreement on the inclusion of high-capacity service such as rail service or bus rapid transit without committing to any specific option.
---
THIS WASHINGTON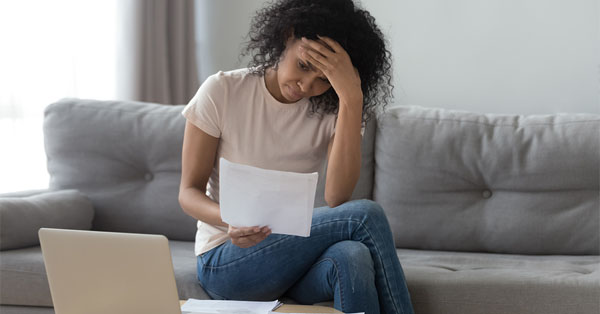 ► From the (Everett) Herald — Anger boils over a year into Washington's unemployment mess — More than a year into a pandemic-driven unemployment crisis for the ages, lawmakers and those who lost their jobs say Washington's Employment Security Department still can't get its act together. The struggles are well-documented. Hours on hold, long benefit delays, hundreds of millions of dollars paid in fraudulent claims and a whole bunch of unanswered questions.
► From the Spokesman-Review — Capital gains tax: A look at how Washington got here and what's still to come — The road to pass a capital gains tax in Washington is a long one. Democrats have pushed for it for years. Even before talks of a capital gains tax, the state grappled with implementing an income tax. In the last century, the state Supreme Court ruled an income tax unconstitutional, and voters have continued to strike down proposals to implement one.
► From L&I — Emergency agriculture housing rules updated to reflect current COVID-19 conditions — The updated rules, which took effect Sunday, detail the COVID-19 requirements and protections housing operators must meet to allow temporary workers to live onsite at agriculture worksites in the state.
---
THAT WASHINGTON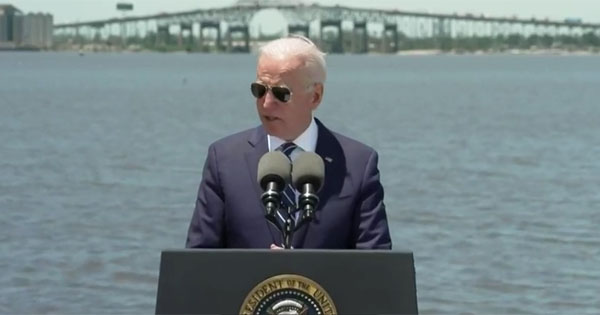 ► From Politico — 'It's not phony': Biden hungry for a jobs deal with Republicans — The Biden White House this week will make its most concerted push yet to find a middle ground with Republicans on the president's massive infrastructure proposal. Officials say the White House is cognizant that any bipartisan proposal would likely involve only so-called "hard" infrastructure, things like roads, bridges and tunnels. They are also drawing few red lines — at least openly — heading into the latest round of negotiations.
TODAY at The Stand — Now is the time to go big on infrastructure (by Richard Trumka)
► From The Hill — McConnell: $800B infrastructure package acceptable — Senate Minority Leader Mitch McConnell (R-Ky.) signaled in a new interview that he is open to an infrastructure spending bill totaling as much as $800 billion.
EDITOR'S NOTE — This man has said that his biggest priority is stopping President Biden's proposed legislative agenda in Congress. What he considers "acceptable" is making sure that he kneecaps any serious effort to build back better.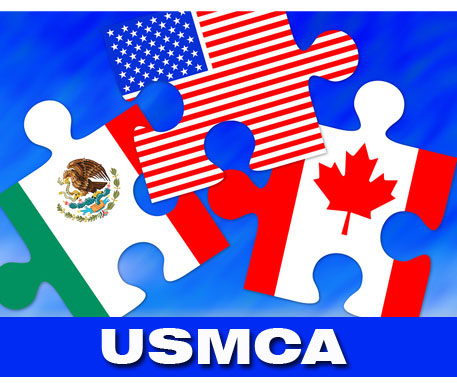 ► From the NY Times — Complaint accuses Mexican factories of labor abuses, testing new trade pact — The AFL-CIO and other groups plan on Monday to file a complaint with the Biden administration over claims of labor violations at a group of auto parts factories in Mexico, a move that will pose an early test of the new North American trade deal and its labor protections. The complaint focuses on the Tridonex auto parts factories in Matamoros, just across the border from Brownsville, Texas. The AFL-CIO said workers there have been harassed and fired over their efforts to organize with an independent union in place of a company-controlled union.
ALSO see the AFL-CIO news release on this complaint.
► From Politico — Passing paid leave without GOP could leave out most vulnerable — Biden's proposal for comprehensive paid leave looks like a boon to most workers, but it could leave millions without much-needed job protections depending on how it's enacted. Biden's plan would provide 12 weeks of paid family and medical leave, but because of the way Democrats may have to move it through Congress (reconciliation) many workers would have no guarantee they would be able to return to their jobs if they take time off.
EDITOR'S NOTE — In this Washington, workers are already guaranteed paid family leave.
► From the AP — AP poll: Biden approval buoyed by his pandemic response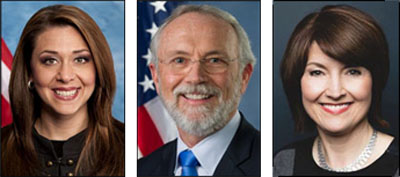 ► From The Hill — GOP braces for wild week with momentous vote — House Republicans return to Washington this week embroiled in a bitter battle over the direction of the party, the face of its leadership and what role Donald Trump should play heading into next year's elections — and far beyond. All three of those questions will take center stage Wednesday when the GOP conference will gather behind closed doors in the Capitol to decide the fate of Rep. Liz Cheney (Wyo.), the third-ranking House Republican, whose sustained attacks on Trump for lying about his election defeat have quickly made her a pariah in the eyes of many colleagues.
EDITOR'S NOTE — Hey, reporters! Ask Washington's three Republican members of Congress how they will vote on this secret ballot. (They aren't returning our calls.)
---
NATIONAL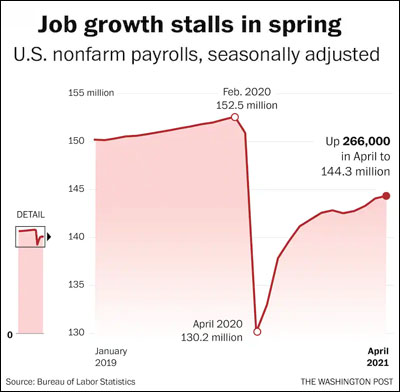 ► From The Washington Post — It's not a 'labor shortage.' It's a great reassessment of work in America. — It's happening on a lot of different levels. At the most basic level, people are still hesitant to return to work until they are fully vaccinated and their children are back in school and day care full time. There is also growing evidence — both anecdotal and in surveys — that a lot of people want to do something different with their lives than they did before the pandemic… Even among those who have jobs, people are rethinking their options. Front-line workers are reporting high levels of burnout, causing some to seek a new career path. There's also been a wave of retirements as workers over 50 quit because they don't want to return to teaching, home health care or other front-line jobs. 
► From The Intercept — The business class has been fearmongering about worker shortages for centuries (by Jon Schwarz) — An actual worker shortage would result in wages rising at the bottom of the income distribution to such a degree that there was notable inflation. That's not happening, at least not now. Instead, business owners seem to mean that they can't find people who'll work for what the owners want to pay them. This is a "shortage" in the same sense that there is a shortage of new Lamborghinis available for $1,000… Today, with the additional unemployment benefits from the recent COVID-19 relief bill, business owners are living their greatest nightmare: workers with genuine leverage over their wages and working conditions. The owner of a Florida seafood restaurant recently explained this straightforwardly: "You need to have incentives to get people to work, not to stay home. You've got the hard workers who want to have a job, but the others need that motivation." In theory, there are many possible such incentives: better pay, better working conditions, even a slice of ownership of the company. But the owning class hasn't been interested in those incentives at any point in the last few centuries. There's only one incentive that makes sense to them: You work or you starve.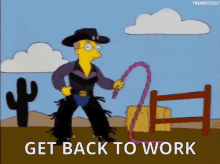 ► From The Washington Post — GOP governors slash jobless aid to try to force more Americans to return to work — An unexpected slowdown in hiring nationwide has prompted some Republican governors to start slashing jobless benefits in their states, hoping that the loss of generous federal aid might force more people to try to return to work. Arkansas on Friday became the latest to announce plans to cancel the extra benefits, joining Montana and South Carolina earlier in the week, in a move that signals a new effort on the part of Republicans to try to combat what they see as a national worker shortage.
---
TODAY'S MUST-READ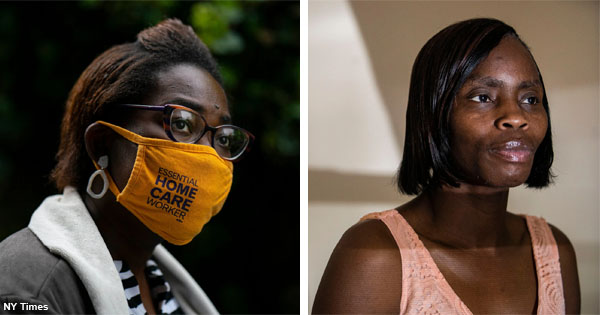 ► From the NY Times — Mother and daughter do the same job. Why does one make $9 more an hour? (by Brigid Schulte and Cassandra Robertson) — Caring for others runs in the Williams family. Danielle Williams, 52, and her daughter, Brittany, 35, have spent their entire adult lives caring for others: doing the unpaid labor of tending to family members and looking after elderly and disabled adults in their jobs as home care workers… Brittany makes nearly $20 an hour, usually working five days a week. But without child care for her 8-year-old son during the pandemic, she's been working no more than four. She has paid time off, medical and dental insurance, a retirement plan and many other benefits. Danielle works seven days a week making half Brittany's wage. She has no benefits through her job, qualifies for Medicaid and is barely able to survive.
These differences come down to where Brittany and Danielle live. Brittany lives in Washington State and belongs to a union of long-term-care workers, S.E.I.U. Local 775, that has worked with the state for better pay and working conditions. Danielle lives in Arkansas, where she has none of that. Across the nation, this pattern repeats itself: Home care aides in states where the work force has unionized and won the right to collectively bargain with the state have living wages and benefits, while those in states without unions have lower wages and minimal benefits — if any at all… Sometimes, Brittany urges her mother to move back to Washington. "We are truly blessed here," Brittany said. And she's angry that others, like her mother, aren't. "We need to be seen as the professionals we are," said. "We are the maintainers of life."
EDITOR'S NOTE — Want to experience the Union Difference at your job? Get more information about how you can join together with co-workers and negotiate a fair return for your hard work. Or go ahead and contact a union organizer today!
---
The Stand posts links to Washington state and national news of interest every weekday morning by 10 a.m.
Short URL: https://www.thestand.org/?p=98295
Posted by
David Groves
on May 10 2021. Filed under
DAILY LINKS
. You can follow any responses to this entry through the
RSS 2.0
. Both comments and pings are currently closed.