New guidance | Veto fallout | Infrastructure bleak | AAPI Heritage
Monday, May 24, 2021
---
COVID-19
► LIVE from the Seattle Times — Coronavirus daily news update, May 24 — The latest count of COVID-19 cases in Washington totals 427,494 infections (7-day average of new infections per day: 1,081) and 5,702 deaths. Vaccination: 47.98% of Washington residents have received their first dose; 39.15% are fully vaccinated.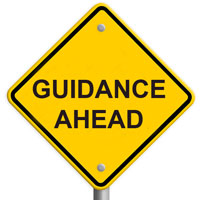 ► From the Office of the Governor — Inslee updates Healthy Washington proclamation, announces safe workers proclamation — Gov. Jay Inslee on Friday issued an extension of the Healthy Washington–Roadmap to Recovery emergency proclamation, which provides that all counties are in Phase 3 and incorporates the new CDC face covering guidance. Additionally, the governor issued new worker protections that safeguard employees who wish to get vaccinated, or who are in isolation or quarantine, from adverse action by their employer.
► From L&I — New state workplace masking guidelines help employers, workers adapt to new CDC recommendations — The updated guidance details steps employers must take to continue keeping workers safe during COVID-19, while allowing for fully vaccinated workers in many sectors to remove their masks.
► From the Seattle Times — What's our COVID future? Here's what scientists say about summer, fall in Washington — Many think the virus will become endemic: permanent, with occasional flare-ups. With widespread vaccination and some precautions like better ventilation, the richness of life can return as the virus simmers at a more tolerable level.
---
LOCAL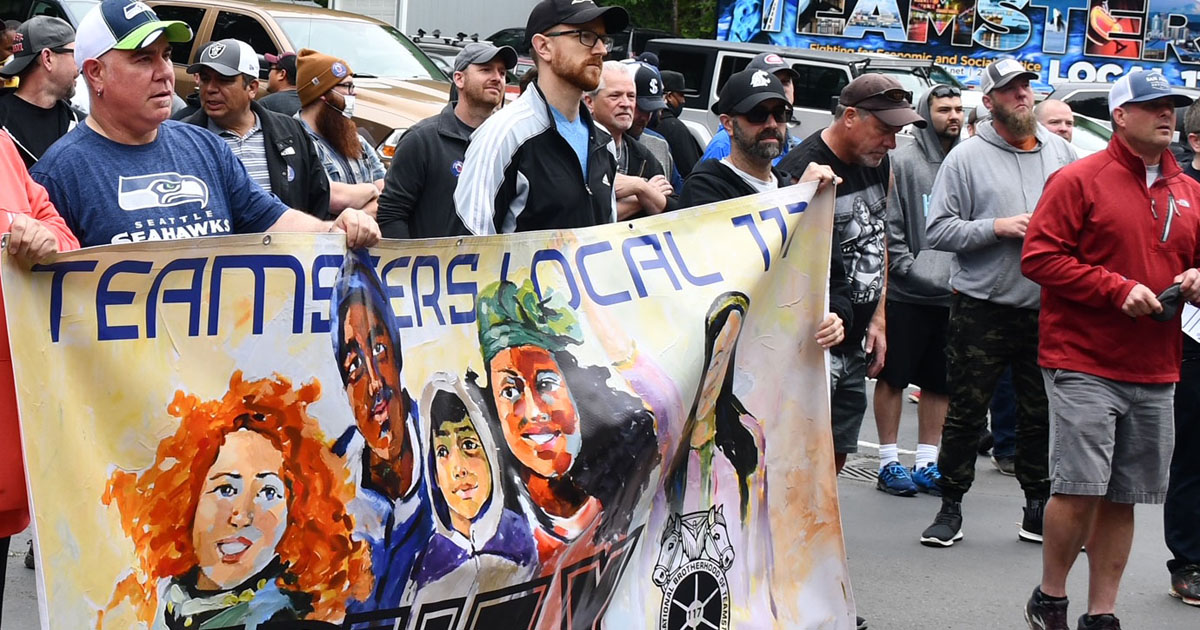 ► From Q13 Fox — Service disruptions possible for Republic waste customers after union votes to authorize strike — Customers of Republic Recycle and Yard Waste Services could see service disruptions as early as June following a unanimous vote by Teamster union members to authorize a strike. A group of 130 Teamster yard waste and recycle drivers, employed by Republic Services, voted to authorize a strike. The central issue in both the Republic and Waste Management negotiations has been the significant disparity in overall compensation between the garbage haulers and the recycle and yard waste drivers.
TODAY at The Stand — Teamsters at Republic Services vote unanimously to OK strike
► From the (Everett) Herald — Providence needs to take good care of its nurses (letter) — Nurses at Providence Regional Medical Center are in negotiations for a new contract. Administration wants to take away benefits and make them pay for parking. If it was not for dedicated nurses and other dedicated employees, there would be no hospital. Administrators are you willing to give up benefits? Providence, take care your nurses.
► From the Tri-City Herald — Benton County officials sued for rejecting Latino voter ballots 3+ times more often — State-provided data for all special, primary and general elections in 2019 and 2020 show that Latino voters — or people with Spanish surnames — in Benton County were 3.2 times more likely to have their ballots rejected for a mismatched signature compared to Anglo voters, according to a federal lawsuit. In that same time period, Latino voters in Yakima County were 4.3 times more likely to have their ballots rejected than Anglos, and Chelan County voters were 6.2 times more likely.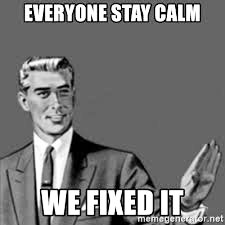 ► From the Seattle Times — Amazon data showed big jump in diversity among senior leaders — after definition of 'executive' was loosened — In 2016, Amazon didn't employ a single Black, Native American or multiracial executive and just one Hispanic or Latino executive among its 105 senior leaders in the United States, 78 of whom were white men. One year later, it was a different picture. In federal government reporting, Amazon said it employed 22 Black executives, 51 Hispanic and Latino executives, 22 multiracial executives and 380 female executives, out of a total of 1,767 executives. In 2017, it had loosened its definition of executive to include every employee at the vice president and director level, which Amazon had formerly reported as midlevel managers.
---
THIS WASHINGTON

► From the Seattle Times — A year after George Floyd's death, state lawmakers pass police accountability, equity bills — A year after George Floyd's murder, Washington has a dozen new laws intended to reshape policing and to hold officers more accountable for misconduct. But state lawmakers, determined to address racism across society, went even further. They passed a broad slate of bills intended to address systemic racism in schools and through environmental policy. They outlawed the use of Native American mascots for school teams. They elevated Juneteenth to a paid holiday for state workers.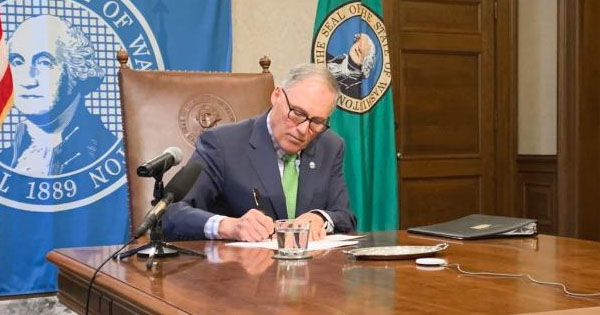 ► From the Seattle Times — Washington tribal leaders, legislators slam Inslee over vetoes in climate bills — In an unusually harsh public scolding, Washington tribal leaders unloaded on Gov. Jay Inslee Friday for his veto this week of a section of a carbon-cap bill that required improved consultation with tribes about climate investments made under the act. "This week, Jay Inslee committed the most egregious and shameless betrayal of a deal I have ever witnessed from a politician of any party, at any level," said Fawn Sharp, president of the National Congress of American Indians.
► From the AP — Washington governor criticized over climate bill veto
---
POSTAL SERVICE



► From The Hill — Postal Service sees chance to turn the page after tumultuous year — Bipartisan legislation in the Senate, paired with the appointment of three new board members by President Biden, is giving the Postal Service a path to modernize and cut costs. The most significant aspects of the legislation would eliminate a prefunding requirement for retirees and require them to enroll in Medicare. Those two steps would save an estimated $46 billion over the next decade for an agency that employed 500,000 workers last year. The USPS is the only federal agency that has a prefunding requirement for retirees.
EDITOR'S NOTE — The APWU supports the bill: "The bipartisan bill is an important step on the road to saving our public Postal Service. The bill will place USPS on the path toward financial stability by taking the critical step of repealing the unfair prefunding mandate, adding much-needed transparency to the Postal Service, and enacting prospective Medicare integration." The NALC reports that the bill addresses two of its top priorities: ending the pre-funding mandate and Medicare integration.
---
THAT WASHINGTON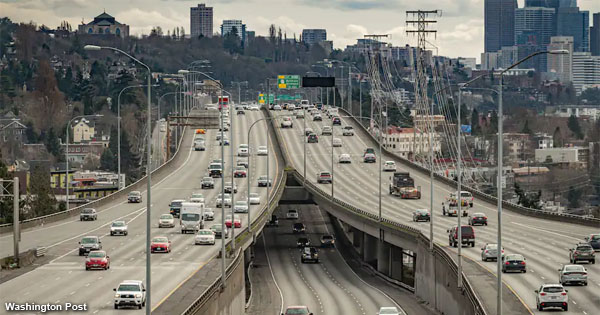 ► From the Washington Post — Infrastructure plan calls for fixing the nation's existing roads. Some states are still focused on expansion. — For all the ambition of President Biden's infrastructure proposal — massive spending boosts on trains and buses and a push to get Americans into electric cars — its priority for the nation's road network is more basic: Fix them. The Federal Highway Administration estimates a $435 billion backlog of rehabilitation needs, while an analysis of agency data shows a fifth of the nation's major roads, stretching almost 164,000 miles, were rated in poor condition in 2019. That figure has stayed mostly unchanged for a decade.
► From the NY Times — As talks bog down, hopes for bipartisan deals on Biden's priorities dim — Democrats and Republicans remain at odds on issues such as infrastructure, policing reform and a commission on the Jan. 6 Capitol assault.
► From The Guardian — Senate Republicans scramble to derail creation of Capitol riot commission — Top Senate Republicans are making a concerted effort to quash the creation of a commission to investigate the Capitol attack, endangering the bill's passage amid fears about what a high-profile inquiry into the events of 6 January might uncover.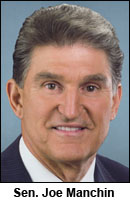 ► From the Washington Post — Joe Manchin's foolish hopes (by James Downie) — With news that Senate Republicans will likely filibuster the creation of an independent commission to investigate the Jan. 6 insurrection — a commission negotiated by Republican Rep. John Katko (N.Y.) — many wondered whether Sens. Joe Manchin III (D-W.V.) and Kyrsten Sinema (D-Ariz.) would finally change their views on filibuster reform. It's time to find out.
► From Politico — Booker: Police reform talks see 'meaningful progress' — Sen. Cory Booker said on Sunday that "meaningful progress" has been made in the negotiations on police reform that have taken place in the House and the Senate.
► From Politico — They tried to overturn the 2020 election. Now they want to run the next one. — Republicans who sought to undercut or overturn Biden's election win are launching campaigns to become their states' top election officials next year, alarming local officeholders and opponents who are warning about pro-Trump, "ends justify the means" candidates taking big roles in running the vote.
---
NATIONAL
► From WCHS — Labor groups file lawsuit against W.Va. law on union dues, claim law is retaliation — More than a dozen West Virginia labor groups are going to court to challenge a new state law that blocks the process of withholding union dues from public employee paychecks. The law effectively bans the deductions for most public workers, including teachers. Some have been routine for more than 50 years. A lawsuit filed in court Thursday claims the law violates equal protection and contracts clauses of the state constitution, as well as free speech provisions.
► From the AP — George Floyd's family holds rally, march in brother's memory — Members of George Floyd's family, and others who lost loved ones to police encounters, joined activists and citizens in Minneapolis on Sunday for a march that was one of several events planned nationwide to mark the one-year anniversary of Floyd's death.
---
AAPI HERITAGE MONTH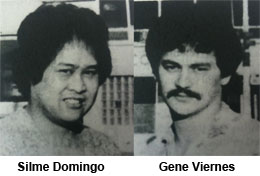 ► From the AFL-CIO — Asian American and Pacific Islander Heritage Month profiles: Silme Domingo and Gene Viernes — On June 1, 1981, Domingo and Viernes were working out of the ILWU offices in Seattle when two gunmen walked into the offices and shot and killed Domingo and Viernes. Terri Mast, Domingo's partner, was left with two young daughters to raise alone. Mast fought back publicly, eventually leading to the murder convictions of Tony Baruso and local gang members. Ferdinand Marcos also was found complicit in the conspiracy and a successful civil suit was brought against the dictator in the case. While we will never know what heights Domingo and Viernes could've achieved in their pursuit of expanded rights for working people and Filipinos, Mast would go on to be elected president of Local 37, cleaning up the corruption in the local. In 1987, Local 37 merged with the Inlandboatmen's Union (IBU). Mast was later elected national secretary-treasurer of IBU.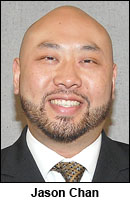 ► From the AFL-CIO — Asian American and Pacific Islander Heritage Month profiles: Jason Chan — Machinists (IAM) District 751 member Jason Chan is a relentless advocate for workers' rights and justice for all. Chan is passionate in his continual desire to help others. Since joining the IAM in 2008, he worked his way up through the leadership ranks, serving in many positions from local president and business representative to his current position as chief of staff to District President Jon Holden — and he's making a difference every day. Chan is a leader and advocate, not just for District 751, but in the Asian Pacific American Labor Alliance (APALA), at both the local and national level, as well as in our state and county labor councils.
---
The Stand posts links to Washington state and national news of interest every weekday morning by 10 a.m.
WASHINGTON IS A UNION STATE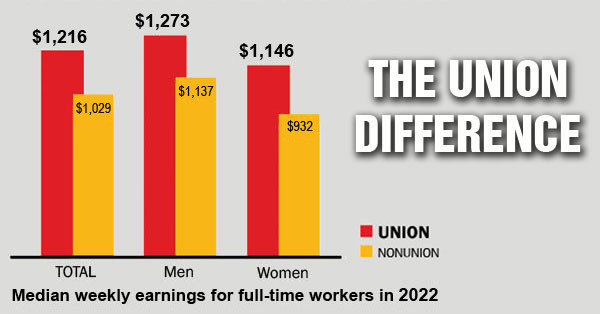 CHECK OUT THE UNION DIFFERENCE in Washington state: higher wages, affordable health and dental care, job and retirement security.
FIND OUT HOW TO JOIN TOGETHER with your co-workers to negotiate for better working conditions and respect on the job. Or go ahead and contact a union organizer today!