Pfizer vaccine gets full FDA approval | Tell state to bargain | The Nine
Monday, August 23, 2021
---
COVID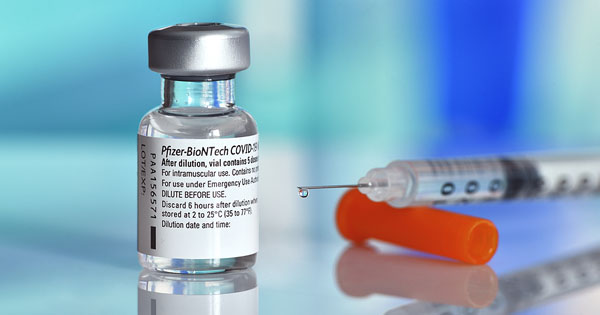 ► BREAKING from the USA Today — Pfizer's COVID-19 vaccine becomes first to win FDA's full approval — Eight months after first authorizing the Pfizer-BioNTech COVID-19 vaccine for emergency use in the United States, the Food and Drug Administration has issued its full stamp of approval. Now that the companies' detailed, so-called biologics license application has been granted, it's expected vaccination will be required by many companies, schools and other entities. The FDA decision also clears the way for the companies to market their vaccine, which is not permitted without full licensure. And it may launch a race for booster shots, allowing doctors to prescribe extra Pfizer-BioNTech shots "off label" to anyone they think should get one.
TODAY at The Stand — Don't mess with COVID, get vaccinated (by Larry Brown) — I just got COVID and I can't stress enough: Get your shots, mask up and stay safe.
► From Vox — What full FDA approval for COVID-19 vaccines really means — Perhaps the most significant change would be a potential boost in public confidence in the vaccines, amid a rising tide of confounding information. Full approval could serve as a valuable messaging tool and help close some of the lingering gaps in immunization across the country. A significant share of unvaccinated people — millions of people, according to polling — say that full approval will increase the likelihood that they'll get a COVID-19 vaccine.
EDITOR'S NOTE — OK. It's approved now. Go ahead and visit Washington state's Vaccine Locator to find vaccine appointments near you. Or if you still need more informtion, visit the WSLC's COVID Vaccine Information page.
► From the Wenatchee World — The not fully vaccinated account for over 90% of deaths, hospitalizations and cases — In Chelan County, 92.6% of COVID-19 cases were among people not fully vaccinated. Douglas County was at 93.4% and in Grant County 95.7% of COVID cases are among people not fully vaccinated.
► From the Spokesman-Review — Delta surge is leading to some of the highest hospitalizations seen during the pandemic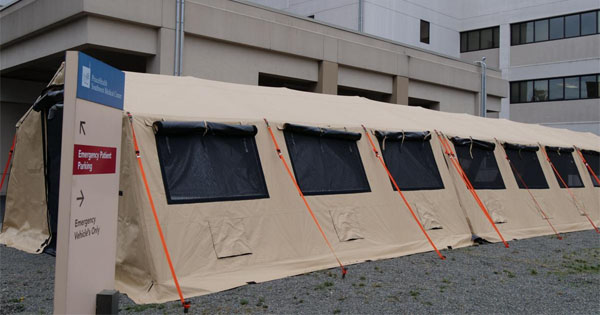 ► From the (Longview) Daily News — PeaceHealth St. John at maximum capacity, hospitals statewide canceling procedures — Statewide, COVID-19 cases and hospitalizations are at their highest levels to date, according to the most recent situation report from the Department of Health.
► From the Wenatchee World — Hospital pushed to its limit, ICU at capacity
► From the Olympian — St. Peter Hospital staffers describe life in overflowing ER
► From the Ellensburg Daily Record — Kittitas Valley Healthcare struggles with dangerously low staffing levels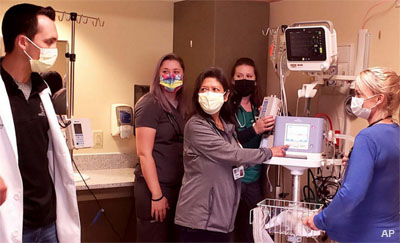 ► From Politico — Health worker crunch pressures states battling Delta variant — Hospitals and lawmakers in states gripped by the Delta variant are offering nurses tens of thousands of dollars in signing bonuses, rewriting job descriptions so paramedics can care for patients and pleading for federal help to beef up their crisis-fatigued health care workforces. The alarming spread of new cases is draining the pool of available health workers in ways not seen since the pandemic's winter peak, forcing officials to improvise and tear up rules dictating who cares for whom. Governors and hospital directors warn that the staffing crisis is so acute that patients, whether suffering from COVID-19, a heart attack or the effects of a car accident, can no longer expect the level of care that might have been available six weeks ago.
► From the Washington Post — Oregon doctors make emotional plea to the unvaccinated: 'We cannot keep fighting this fight without your help' — Last week, Dr. Charlotte Ransom of Eugene, Ore., and 49 other health care workers at three local hospitals signed an impassioned letter imploring unvaccinated members of their community, about 100 miles south of Portland, to reconsider their choice and schedule their shots. "You may be very healthy and have a strong immune system," they wrote in the four-page letter. "You may feel you will be safe. We have cared for and admitted many patients who have had this very thought… This is not only about you and your healthy immune system. It is about the greater good of the community. We cannot keep fighting this fight without your help."
► From KIRO 7 — Outbreak at Pierce County Jail means limiting arrests
► From The Hill — Supporters at Alabama rally boo Trump after he tells them to get vaccinated
---
MASK AND VACCINE MANDATES

► From the AP — Washington state's mask mandate goes into effect Monday — A universal mask mandate for indoor public spaces regardless of vaccination status went into effect in Washington state on Monday. Gov. Jay Inslee announced the expanded mask mandate last week. He also expanded the state's COVID-19 vaccine mandate to all K-12 employees, in addition to employees at state colleges, and most childcare and early learning providers.
► From the AP — WA state employee union raps Inslee over vaccine mandates — A major state employees union is criticizing Gov. Jay Inslee's implementation of a broad COVID-19 vaccine mandate. the 45,000-member Washington Federation of State Employees (WFSE) says the Inslee administration is breaking its commitment to bargain in good faith over the requirements — and failing to provide needed details about how the mandate will affect the state workforce.
The Stand (Aug. 19) — State negotiators reject all WFSE proposals on mandate
The Stand (Aug. 17) — Public service unions issue joint statement on vaccine mandates
The Stand (Aug. 9) — WSLC outlines position on vaccine mandates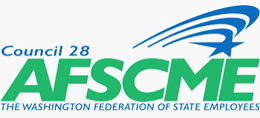 ► ACTION ALERT from WFSE — Tell Washington State: Bargain in good faith — While we recognize the seriousness of this health crisis and encourage members to wear masks and get vaccinated, the state has failed to prepare for the implications of this mandate. The state must ensure this mandate is implemented in a way that:
●  Respects employees in need of religious or medical accommodations,
●  Considers the already serious staffing crisis in public service, and
●  Acknowledges the sacrifice of our state's public servants.
► From the AP — School mask, vaccine mandates supported in US: AP-NORC poll — About 6 in 10 Americans say students and teachers should be required to wear face masks while in school, according to the poll. Similar shares say teachers and eligible students should also be required to receive a COVID-19 vaccine.
► From the Columbian — New vaccine mandates matter of public health (editorial) — New mandates regarding vaccines for teachers and the wearing of masks indoors are burdensome and undoubtedly will generate some pushback. But they also are a reminder of the toll taken by COVID-19 and the threat that remains, representing difficult but necessary steps to bolster public health.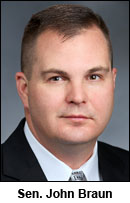 ► From the (Everett) Herald — Differing points on mandates need reason, respect (editorial) — Sen. John Braun's (R-Centralia) imagery about injecting "something" into our bodies serves only to feed uniformed skepticism and even fear about the vaccine and does nothing to encourage the hesitant to get vaccinated. We need public officials at all levels to take more care in how they make their case for their respective positions. Both sides are often guilty of intransigence in defending their points, but frustration over that stubbornness can't be allowed to turn into insults, shaming and fear-mongering.
---
THIS WASHINGTON

► From the Kitsap Sun — Washington State Ferries sees uptick in canceled sailings because of staffing issues — A cocktail of issues, exacerbated by the pandemic, is at work, those around the maritime industry interviewed by the Kitsap Sun said. "There aren't easy solutions to the bodies," said Jay Ubelhart, president of the Inlandboatmen's Union of the Pacific, which represents ferry workers and other maritime laborers. "There just aren't."
► From the Seattle Times — As ICE flies detained migrants to Washington and COVID cases surge at detention center in Tacoma, a judge wrestles with what to do — Lawyers representing vulnerable detainees in a class-action suit have asked the U.S. District Court for Western Washington to issue a temporary restraining order that would forbid ICE from placing people at the Northwest ICE Processing Center unless they had been tested before boarding planes and separated according to whether their results were positive.
---
LOCAL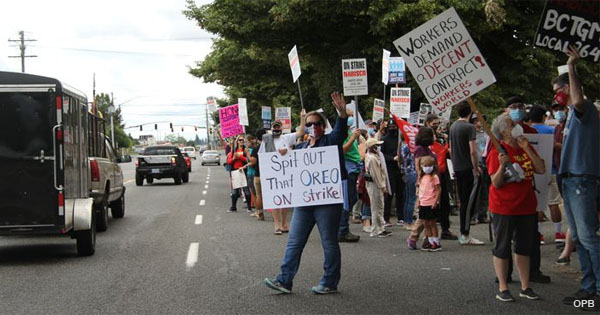 ► From OPB — Hundreds gather to support Nabisco bakery workers in Portland on 12th day of strike — Bakery workers at the Nabisco cookie plant in North Portland entered their 12th of a strike on Saturday after union members walked out on Aug. 10 following the breakdown of contract negotiations. Representatives of the BCTGM Local 364 said that workers decided to strike after three weeks of negotiations with Mondelez International, the Chicago-based owner of Nabisco, failed to yield an agreement.
► From the (Everett) Herald — After 100,000 lost jobs, aviation industry aims to roar back — Local aerospace companies — including Aviation Technical Services in Everett, aircraft component manufacturer Senior Aerospace AMT in Arlington and composite materials maker Hexcel in Burlington — were forced to lay off hundreds of workers in their struggle to stay in business. Now some of those companies are faced with a new challenge: ramping up operations quickly.
---
THAT WASHINGTON
► From The Hill — House Democrats return to advance Biden's agenda in face of crises — House Democrats are interrupting their summer recess and returning to Washington on Monday to advance President Biden's ambitious domestic agenda as his administration struggles to contain a foreign policy crisis in Afghanistan and the raging COVID-19 pandemic. At this politically perilous moment, Biden and his Democratic allies on Capitol Hill can't afford to have two key components of the president's "Build Back Better" agenda — a game-changing $3.5 trillion social benefits package and $1.2 trillion infrastructure measure — stall out and lose momentum.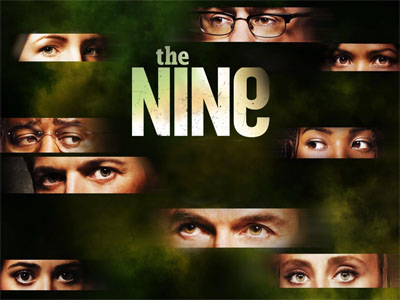 ► From the Washington Post — Let's take the win. Let's do infrastructure first. (by 9 House Democrats) — The challenge we face right now is that there is a standoff with some of our colleagues who have decided to hold the infrastructure bill hostage for months, or kill it altogether, if they don't get what they want in the next bill — a largely undefined $3.5 trillion reconciliation package. While we have concerns about the level of spending and potential revenue raisers, we are open to immediate consideration of that package. But we are firmly opposed to holding the president's infrastructure legislation hostage to reconciliation, risking its passage and the bipartisan support behind it.

► From the Washington Post — Failing on infrastructure would be bad for the nation and a self-own for Democrats — Democratic leaders had linked the two so the centrists, who want the $1 trillion infrastructure bill, would have a stake in the passage of the reconciliation package, which Democratic liberals and progressives want. As long as both are still on the table, each side has something big to lose if they fail to advance. The centrists are trying to break this linkage, and in so doing give themselves all the leverage in the upcoming reconciliation bill negotiations. The (nine House Democrats') gambit is unlikely to work; far more than nine House progressives have pledged to reject the $1 trillion infrastructure plan until the reconciliation bill is ready. If the centrists got their immediate vote on the infrastructure bill, it would likely fail. That would be a disaster for the nation, which needs both investment in roads and rails and assurance that the political system can still sometimes work. Centrists' energy would be far better spent negotiating the reconciliation package than on insisting that progressives unilaterally disarm.
---
NATIONAL
► From Bloomberg — AFL-CIO's Shuler says priority is overhaul of U.S. labor laws — The newly appointed head of the largest U.S. labor federation said the group's top priority is an overhaul of the country's labor laws, along with a grass-roots campaign, to help increase union membership. "Working people have had enough — they know the labor laws are broken in this country," Liz Shuler, who took over as president of the AFL-CIO earlier Friday, said in an interview on Bloomberg TV's "Balance of Power" With David Westin. "We need the PRO Act to make sure that people who want to come together and have a voice on the job and fight for better wages and better benefits and a decent living to support their families can do it without fear."
The Stand (Aug. 20) — Shuler elected AFL-CIO president; USW's Redmond is secretary-treasurer
► From the Oregonian — Oregon labor leader Liz Shuler elected as first woman to head AFL-CIO — Liz Shuler, an Oregonian who rose quickly through the ranks of U.S. organized labor, was elected president of the AFL-CIO Friday. She is the first woman to hold the post, generally considered the top job in American unions.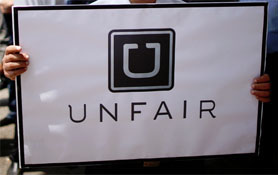 ► From the Sacramento Bee — Court rules California gig worker initiative is unconstitutional, a setback to Uber and Lyft — A California judge on Friday ruled that a 2020 ballot measure exempting rideshare and food delivery drivers from a state labor law is unconstitutional because it infringes on the Legislature's power to set workplace standards. That makes the entire ballot measure unenforceable, the judge ruled. Roesch further wrote that a provision in the initiative that prevents the Legislature from granting collective-bargaining rights to drivers is unconstitutional because it "appears only to protect the economic interests of the network companies in having a divided, ununionized workforce."
---
The Stand posts links to Washington state and national news of interest every weekday morning by 10 a.m.
Short URL: https://www.thestand.org/?p=101291
Posted by
David Groves
on Aug 23 2021. Filed under
DAILY LINKS
. You can follow any responses to this entry through the
RSS 2.0
. Both comments and pings are currently closed.