100,000 preventable deaths | 'Safe and fair' mandate | Dividing Dems
Monday, August 30, 2021
---
COVID
► LIVE from the Seattle Times — Coronavirus daily news update, Aug. 30 — The latest count of COVID-19 cases in Washington totals 550,988 infections (14-day average of cases per day: 3,126) and 6,507 deaths.
► From the Tri-City Herald — Tri-Cities COVID deaths this month top June, July combined. Hospitals busier than ever
► LIVE from the NY Times — U.S. records a daily average of 100,000 COVID hospitalizations — The influx of patients has not been this high since the winter, before vaccines were widely available.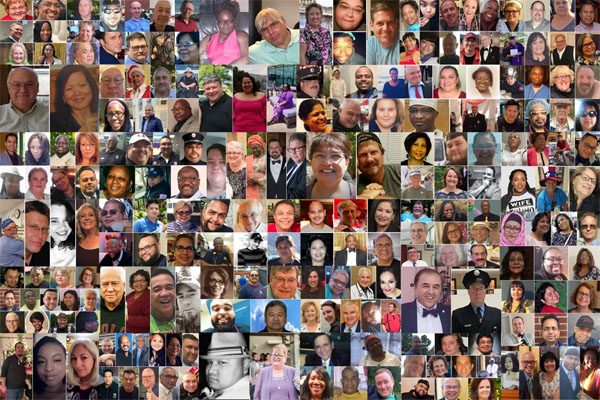 ► From the Guardian — Fauci: 100,000 new COVID deaths in U.S. 'predictable but preventable' — Amid resistance in some states to public health measures and mandates, the Delta variant of the virus has pushed up deaths in 14 states by more than 50% in a week, and by at least 10% in 28 more, according to Johns Hopkins University. Those figures follow a dire warning from the University of Washington that tens of thousands more could die, with a daily peak of 1,400 by mid-September.
► From Politico — 3rd conservative radio host who condemned vaccines dies of COVID — A conservative Florida radio host who spoke out against vaccines died after a weekslong fight with the virus, marking the third radio personality to die from coronavirus who publicly rejected vaccines.
► From The Hill — Texas anti-mask movement leader dies of COVID-19
► From HuffPost — Unvaccinated California teacher caused COVID outbreak that infected half her class — A single unvaccinated teacher at a Northern California school triggered a COVID-19 outbreak in May that infected 26 others, including a total of 18 students, the CDC reported.
---
MASK AND VACCINE MANDATES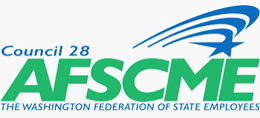 ► From the Seattle Times — State employee union sues Gov. Jay Inslee to delay vaccine mandate, pending negotiations — Washington's state employee union is asking a court this week to delay implementation of Gov. Jay Inslee's COVID-19 vaccine mandate, arguing it should not move forward until its full impacts have been adequately negotiated. The Washington Federation of State Employees (WFSE) filed an unfair labor practices complaint last week in Thurston County Superior Court, alleging the Inslee administration has failed to bargain in good faith over the vaccine requirement.
ALSO TODAY at The Stand — WFSE sues state over failure to bargain effects of mandate — WFSE President Mike Yestramski:
"Our union's top priority is health and safety—for staff and the public we serve. That is why we need the state to make a good faith effort to bargain and to really think through how they're going to implement this mandate in a safe, fair and consistent manner."
► From the (Everett) Herald — Snohomish County fire unions rail against vaccine mandate — Local departments are far from 100% vaccinated. Unions claim the mandate will thin the ranks.
► From the Bellingham Herald — Vaccination mandate could leave these Whatcom fire stations under-staffed
► From the Tri-City Herald — Vaccine mandates needed, but WA Gov. Inslee should be prepared for employee exodus (editorial) — Even though we don't expect Inslee to back off, he must at least monitor the fallout and be prepared to help communities and school districts that end up with serious staffing shortages because of his latest mandate. While the vaccine mandate may be good in the long-term for public health, in the short-term it could negatively affect public safety.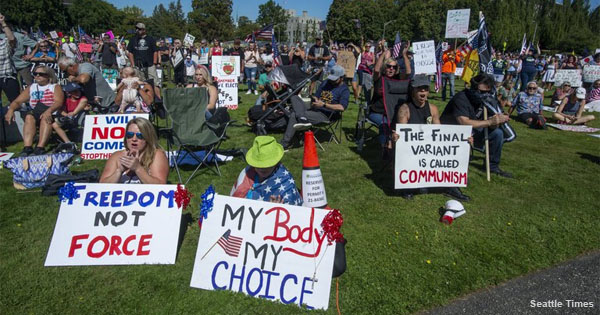 ► From the Seattle Times — State Capitol crowd protests COVID vaccine orders — At least 1,000 people gathered Saturday at the Washington Capitol campus to oppose Gov. Jay Inslee's emergency orders requiring COVID-19 vaccines for state workers, school employees and some health care workers.
► From the Spokesman-Review — State: Religious exemptions for teachers to vaccine mandate should be reviewed by human resources — Religious reasons constitute one of two exceptions to the vaccine mandate, with the other being medical-related. Religion, according to the state, is defined to include organized denominations as well as beliefs that are individualistic, new, uncommon or do not belong to a formal church or sect. Morals and ethics "held with the strength of traditional religious views" may meet state and federal standards, while social, political or economic philosophies and personal preferences do not. For school districts, human resources departments should be responsible for reviewing and approving religious accommodation requests, according to the state.
---
THIS WASHINGTON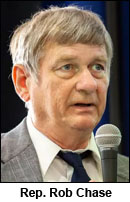 ► From the Pacific Inlander — We asked more than 65 local politicians if they were vaccinated for COVID-19. Here's what they said. — Of the 55 politicians who responded to us, only three explicitly told us they hadn't gotten the shot. They included Rep. Rob Chase (R-Spokane Valley) claimed that the COVID-19 vaccine is "not a vaccine, is not tested" and was "created by Eugenecists (sic) who want a smaller Global population." His post was so filled with misinformation that Facebook took it down — a decision Gov. Jay Inslee applauded.
---
LOCAL



► From the Tri-City Herald — Union official baffled by Tri-Cities electrician's suspected trail of rage that left 4 dead — Ryan Kaufman was a member of the IBEW for more than 20 years, said Travis Swayze, the business representative with Local 112. Kaufman never had problems with the union leadership, and they remain confounded why he would force open the doors at an Edison Street union hall and a Gage Boulevard training center and set fires.
► From the News Tribune — A growing mountain of shipping containers in Tacoma is latest pandemic symbol — Thousands of shipping containers, some empty, some filled with goods, are taking over the Port of Tacoma with no end to the overabundance in sight. It's a result of the economic havoc caused by the COVID-19 pandemic that's also led to rising prices and product shortages.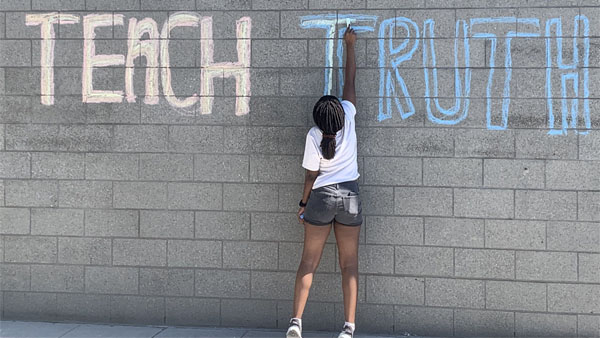 ► From the Seattle Times — Seattle-area educators 'teach truth' to push back against critical race theory opponents (by Naomi Ishisaka) — Despite its relatively arcane and decades-old academic origins, critical race theory, or CRT, has now become political shorthand for any education about our country's history of structural racism and racial inequality… Garfield High School ethnic studies teacher Jesse Hagopian said anti-racist educators are pushing back on what he called the McCarthy-era style tactics of CRT opponents. On Sunday, Hagopian and others led a rally at Yesler Terrace Park to oppose anti-CRT bills and highlight structural racism as part of several national days of action under the banner #TeachTruth.
► From the Tri-City Herald — Now hiring. Worker shortage squeezes Tri-Cities restaurants, businesses — "We don't think it is just the unemployment (benefits)," said Jasmine Sanchez of WorkSource Columbia Basin. "The biggest factor we've have seen is child care — getting a job with new hours and child care not being able to accommodate the hours. Also, having high-risk family members at home and being scared (of spreading COVID)."
EDITOR'S NOTE — All together now: There's not a worker shortage, there's a wage and child care shortage.
---
THAT WASHINGTON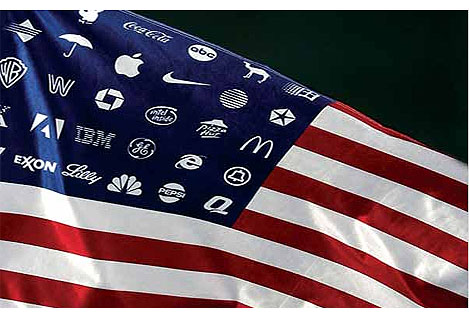 ► From The Hill — Business groups aim to divide Democrats on $3.5T spending bill — Business lobbyists are increasingly optimistic that they can water down tax hikes and other measures in Democrats' $3.5 trillion spending plan opposed by corporate America. Their confidence was boosted last week by an agreement struck between Speaker Nancy Pelosi and 10 centrist House Democrats that ensures a Sept. 27 vote on the bipartisan $1 trillion infrastructure bill passed by the Senate earlier this month. By agreeing to a standalone vote, Pelosi softened her stance that both bills must be passed together, a priority for progressives in her caucus. Business groups see that as a huge win, believing that progressives will lose some leverage over components of the reconciliation package if the House passes the $1 trillion infrastructure bill first.
► From CBS 5 — Arizona civil rights leaders join nationwide marches for voting rights legislation — Civil rights leaders say they want to protect your voting rights. They organized events in several states, including Arizona, and they're asking Congress to pass voting rights legislation. The leaders say they want lawmakers to stop bills restricting voting access. "This event is about remembering Dr. Martin Luther King's 58th anniversary I Have a Dream Speech, but also remembering the legacy of people like my grandfather, people like Warren Stewart Senior and Lydia Guzman who fight to make Dr. King's birthday a holiday in Arizona," said Alejandro Chavez, grandson of César Chávez.
► From the AP — GOP rift widens amid growing hostility to Afghan refugees — As the U.S. rushes to evacuate Americans and allies from the chaos of Afghanistan, a growing number of Republicans are questioning why the U.S. should take in Afghan citizens who worked side by side with Americans, further exacerbating divides within the party.
► From KUOW — Photos: In Seattle, a rally to stand in solidarity with Afghans
The Stand (Aug. 24) — How you can show solidarity with Afghan people here, abroad
---
NATIONAL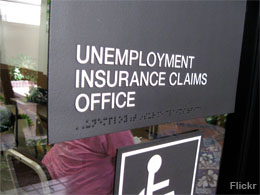 ► From Vox — Is it really the right time to end pandemic unemployment insurance? — Many workers relying on unemployment are hoping COVID-related unemployment benefits will be extended through the end of the year so he can find some time to devise a plan B, especially given that the Delta variant is changing so many businesses' plans. But that scenario is extremely unlikely. On Labor Day, expanded unemployment benefits put in place in response to the pandemic are set to expire, and there's virtually no political appetite in Washington to extend them.
► From Delaware Online — National AFL-CIO president calls for Brady's resignation from union role after use of anti-Asian slur — A national labor leader is joining the calls for Rep. Gerald Brady's resignation, this time calling for him to step down from his role as executive director of the Delaware AFL-CIO. This comes after the Wilmington lawmaker's use of an anti-Asian slur in an email sparked backlash from legislators and community organizations.
► From the AFL-CIO — National AFL-CIO calls for resignation of Delaware labor official over racist and sexist remarks — AFL-CIO President Liz Shuler:
"I am sickened by the despicable remarks made by Executive Director Brady and call for his immediate resignation. The leadership team at the AFL-CIO and I are committed to ending discrimination and bigotry in all its forms. Every single union member must come together to root out hate—from inappropriate language to acts of violence. America's labor movement must use our position of trust to lead by example."
---
The Stand posts links to Washington state and national news of interest every weekday morning by 10 a.m.
Short URL: https://www.thestand.org/?p=101499
Posted by
David Groves
on Aug 30 2021. Filed under
DAILY LINKS
. You can follow any responses to this entry through the
RSS 2.0
. Both comments and pings are currently closed.