Vaccine inequity | 787 problems 86 profits | Kellogg wants to talk
Wednesday, October 27, 2021
---
COVID
► From the Bellingham Herald — Bellingham hospital reports record-high COVID patient load — St. Joseph hospital in Bellingham reported a new record high for COVID-related patients it was treating during the pandemic, with 42 reported Tuesday.
► From the (Everett) Herald — Kids are big part of coronavirus surge in Snohomish County — After seven weeks in decline, the county's case rate has increased. About a fifth of new cases were kids under 14.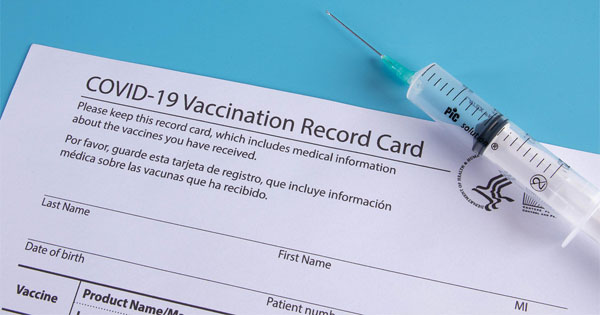 ► From Roll Call — Income inequity persists in COVID-19 vaccination rates — Despite state and national efforts to address inequalities in COVID-19 vaccination, most states still show lagging vaccination rates among people of lower incomes and education levels, even as gaps for racial and ethnic groups have largely disappeared in recent months.

► From The Hill — Ambulance, EMT first responders face 'crippling workforce shortage' — The COVID-19 pandemic has dramatically worsened a nationwide staffing shortage for emergency medical technicians and paramedics bringing longstanding issues — including low federal reimbursement rates and salary constraints — to a head in an industry already dealing with extremely high turnover.
EDITOR'S NOTE — All together now… nice and loud for those reporters in the back of the room: It's not a worker shortage, it's a wage shortage.
► From the Walla Walla U-B — 49 employees fired from Washington State Penitentiary in Walla Walla, most vaccine exemption requests denied — This is the lowest compliance rate of any state corrections facility and one of the lowest reported by any state-run facility. Among the Walla Walla facility's remaining 993 staff, which includes corrections officers, contract workers and others, over 90 percent are fully vaccinated.
► From the Oregonian — 203 state employees on leave for failure to get shots
► From the AP — Tyson: Mandate led 96% of workers to get vaccine
► From Politico — Federal judge tosses out Southwest Airlines pilots' petition against vaccine mandate — Federal workers and government contractors, which includes major U.S. commercial airlines, must be vaccinated by Dec. 8.
---
AEROSPACE

► From the Seattle Times — Boeing projects $1 billion lost from 787 quality issues — Boeing projected Wednesday that the manufacturing quality defects that have stalled 787 deliveries will eventually cost $1 billion. With the commercial airplane business beset with troubles — external ones from the pandemic-driven air travel downturn, as well as self-inflicted wounds such as the 787 manufacturing mess — the aerospace giant in the third quarter reported another loss: $132 million, or 19 cents per share… With the MAX still not ramped up, the 787 blocked from deliveries, and very low production in its other jet programs, Boeing is still burning through cash, though now at a much lower rate than a year ago.
► From CNN — Ten years on, is the Boeing 787 a dream or nightmare? — On October 26, the Dreamliner reached its 10-year milestone in service. Since that first flight, the 787 has paradoxically been both a dream and nightmare for its customers.
The Stand (April 21, 2016) — Jim McNerney's legacy at Boeing: $29 billion in unpaid 787 bills (by David Groves) — Former Boeing CEO Jim McNerney's outsourcing-on-steroids strategy for developing the Dreamliner must have looked pretty good on the back of that Chicago country club napkin. It promised to "spread the risk" associated with development costs among suppliers across the globe. As it turned out, the parts didn't fit together and, lacking necessary engineering expertise, some suppliers went full Radio Shack with their components. Ultimately, the 787 delays weren't measured in months, but in years, and the billions in costs mounted.
---
THIS WASHINGTON



► From the Seattle Times — Washington Secretary of State Kim Wyman resigns to join Biden administration — For the federal government, Tuesday's announcement marks the recruitment of an administrator with depth of experience with mail voting and a rare Republican who has defended the method from both domestic critics and foreign adversaries. Former Democratic state Rep. Gael Tarleton of Seattle, Wyman's opponent last year, signaled Tuesday she would seek an appointment to the vacancy. Wyman's last day as secretary of state will be Nov. 19.
► From the Seattle Times — Workplace complaints surfaced before resignation of Washington Parks director, records show — Washington State Parks Director Peter Mayer resigned earlier this month after at least a dozen agency employees complained about his workplace conduct, such as allegedly using foul language and belittling others, public records show.
---
THAT WASHINGTON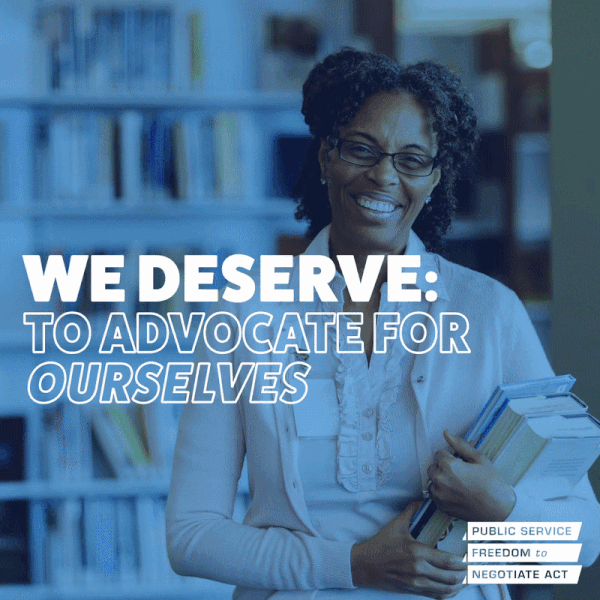 ► From The Hill — House Democrats reintroduce bill to empower public sector unions — House Democrats on Tuesday reintroduced a bill to expand the right of government workers to unionize, a key priority for President Biden and prominent labor groups. The Public Service Freedom to Negotiate Act, led by Rep. Matt Cartwright (D-Penn.), would prohibit states and localities from preventing government workers from organizing. It would also reverse a landmark 2018 Supreme Court ruling that blocked public sector unions from collecting dues from non-members, who unions are required to represent.
TODAY at The Stand — 'They deserve the freedom to negotiate' — Public Service Freedom to Negotiate Act introduced to assure freedom to unionize nationwide.
► From the NY Times — Democrats hammer out novel plan to tax billionaires and corporate giants — New proposals would fund social and climate programs by tapping billionaires' unrealized gains and by ensuring that the biggest companies cannot avoid income taxes altogether.
► From the NY Times — How Democrats would tax billionaires to pay for their agenda — The plan stakes out new territory by putting levies on unrealized gains in the value of billionaires' liquid assets, such as stocks, bonds and cash.
► From The Hill — Sinema backs corporate minimum tax proposal
► From The Hill — Elon Musk rips Democrats' billionaire tax plan
► From The Hill — Schumer: Medicare, prescription drugs hold up final deal — Senate Majority Leader Charles Schumer (D-N.Y.) told reporters Tuesday that negotiators still haven't reached agreement on language to expand Medicare benefits and lower the price of prescription drugs, two major pieces of their agenda, but insisted "a final deal is within reach."
► From Politico — Democrats pitch industry-friendly Medicaid workaround to win Manchin's support — Democrats are coalescing around a plan to offer a few years of subsidized private insurance to uninsured people with lower incomes in states that refused to expand Medicaid.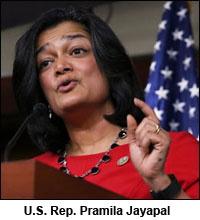 ► From The Hill — Dem hopes for infrastructure vote hit brick wall — Democratic leaders scrambling for an infrastructure vote this week to boost two Democratic gubernatorial candidates hit a brick wall Tuesday, when the head of the Congressional Progressive Caucus said liberals will oppose the popular public works bill until a larger benefits package is finalized. Rep. Pramila Jayapal (D-Wash.) emerged from an hourlong meeting with Speaker Nancy Pelosi (D-Calif.) amplifying her long-held position: Progressives won't support the bipartisan infrastructure bill, known as the BIF, before there's agreement on every detail of the social spending package at the heart of President Biden's domestic policy agenda.
---
NATIONAL
► BREAKING from WHBF — National UAW mourning the death of a Deere striking worker in Milan — The national United Auto Workers Wednesday morning said members are mourning the death today of a 56-year-old member of Milan, Local 79, who was a 15-year employee at the Milan John Deere Parts Distribution Center. He was struck in a traffic accident and fatally injured while walking to the picket line.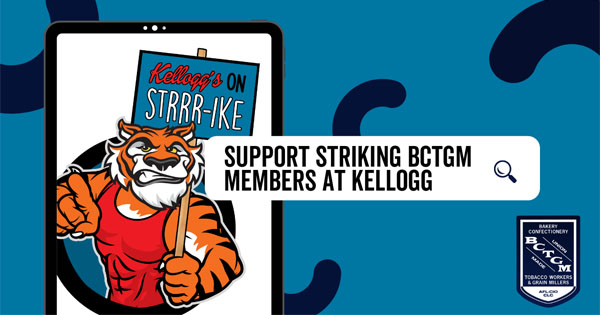 ► From WXYZ — Kellogg Co. offers to restart talks with striking workers — The Battle Creek, Michigan-based company said Monday that it sent a message to the Bakery, Confectionery, Tobacco Workers and Grain Millers International Union that represents those workers offering to resume contract talks. The workers have been on strike since Oct. 5. In its statement, the company hinted that it might be willing to discuss proposals that would address its current two-tiered system that gives fewer benefits and less pay to newer workers, which has been a sticking point for the union.
► From Jacobin — Harvard student workers are prepared to strike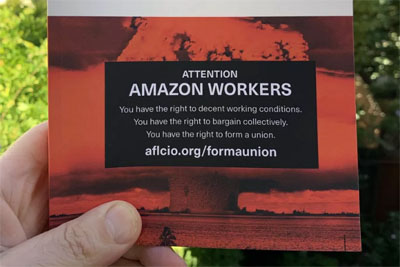 ► From the AP — Union vote at Amazon's NY warehouse big step closer — The National Labor Relations Board said there was sufficient interest to form a union at an Amazon distribution center in New York, after union organizers on Monday delivered hundreds of signatures to the agency — a key step in authorizing a vote that could establish the first union at the nation's largest online retailer. "This is a small victory," said Christian Smalls, a former employee of the retail giant who now leads the fledgling Amazon Labor Union, adding, "We know the fight has just started."
EDITOR'S NOTE — Get more information about how you can join together with co-workers to demand respect at work and negotiate a fair return for your hard work. Or go ahead and contact a union organizer today!
► From the Oregonian — Oregon delivery contractors sue Amazon, seeking $15 million over 'unsafe,' 'unreasonable' driving conditions — The retail giant has been facing growing scrutiny from its workers and contractors who allege that the company's packaging and delivery demands are extreme and unrealistic.
---
The Stand posts links to Washington state and national news of interest every weekday morning by 10 a.m.
Short URL: https://www.thestand.org/?p=103010
Posted by
David Groves
on Oct 27 2021. Filed under
DAILY LINKS
. You can follow any responses to this entry through the
RSS 2.0
. Both comments and pings are currently closed.