SB 5847 would improve access to Public Service Loan Forgiveness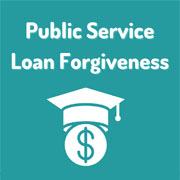 OLYMPIA (Jan. 24, 2022) — Last October, the U.S. Department of Education (DOE) announced a series of changes to the Public Service Loan Forgiveness (PSLF) program, which is designed to give student debt relief to borrowers who work full time in public service. The program, which originated in 2018, was roundly criticized for rejecting nearly 99% of applicants under the Trump administration. But with the new changes — which were spurred by a lawsuit against the DOE filed by the American Federation of Teachers — there is new optimism that more borrowers can benefit from PSLF.
Now, the problem is making sure that public service workers find out PSLF exists and can navigate the application process. That's where SB 5847 comes in.
Sponsored by Sen. Marko Liias (D-Everett), SB 5847 would publicize the existence of this potentially life-changing program to all public service employees in Washington state, improve the process for PSLF applicants' certification of public employment, and importantly, ensure that the time that part-time college faculty spend performing additional duties outside of the classroom counts toward their PSLF qualification as public service employees. The bill is strongly supported by AFT Washington, Washington Federation of State Employees/AFSCME Council 28, Washington Education Association, Washington Public Employees Association/UFCW 365, and other public employee unions, as well as the Washington State Labor Council, AFL-CIO.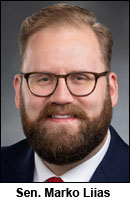 "I'm proud to say that these changes made by the Biden administration have led to more people qualifying, including your very own Senator Liias, who got his federal loan forgiven (under PSLF) in November," Liias said at Thursday's SB 5847 hearing in the Senate Committee on Higher Education & Workforce Development. "I had a chance as an individual to navigate the process… and tracking down and getting the (necessary) information can be complicated. This bill creates a one-stop shop for folks in state government to get their employment verified."
PSLF allows borrowers with federal direct loans who make 120 qualifying monthly payments while working full time for a qualifying employer to have the remainder of their balance forgiven. Qualifying employers include any federal, state, local or tribal governments, and many not-for-profit organizations, including all 501(c)(3) organizations and some others that provide qualifying services. Federal service includes U.S. military service.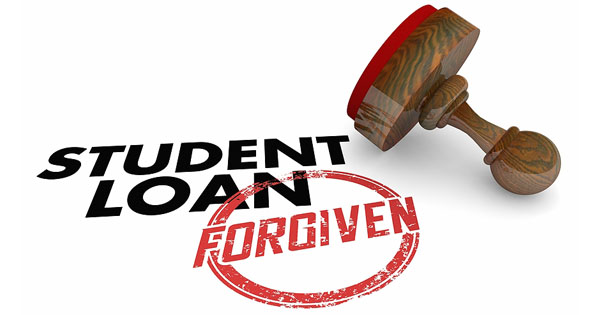 "The information on Public Student Loan Forgiveness isn't accessible and SB 5847 would help with this," said Anitra Wise, a Tacoma Federation of Education Support Professionals paraeducator from Stewart Middle School. She said she hopes to finish her bachelor's degree to become a certified teacher or behavioral specialist, but since 2007 she has been saddled with student loan debt from getting her AA degree.
Natalie Simmons, an adjunct faculty member and AFT Seattle Local 1789 member, said her part-time status, after teaching full time for years in the K-12 system and more than 20 years of public service total, unfairly denies her and others access to PSLF.
"The over-reliance of our community and technical colleges on part-time adjunct faculty is burdensome in so many ways, and this is a prime example of how it fails and hurts our most vulnerable faculty within our state," Simmons said. "SB 5847 would allow part time faculty, such as myself, to use the time that we spend grading and preparing lessons, in order for us to be able to qualify to participate in PSLF."
Passage of SB 5847 in the 2022 session is particularly urgent because one of the changes the DOE enacted last October was a temporary waiver that allows applicants to "receive credit for past periods of (student loan) repayment that would otherwise not qualify for PSLF." That waiver, which could allow thousands more public service workers to qualify for PSLF this year, expires on Oct. 31, 2022. That's why SB 5847 includes an emergency clause and would be implemented immediately upon passage.
SB 5847 is scheduled for executive action in the Senate Committee on Higher Education & Workforce Development on Tuesday.
Are you a public service worker who may qualify for PSLF? Check out these resources to learn more and check your eligibility:
● Public Service Loan Forgiveness (PSLF) website
● Information about the PSLF waiver
● Forgive My Student Debt website
● AFT's "Summer" online resource for managing student loans
● WFSE resource page on student debt
With all that public service workers do for our communities, assistance with student loan debt and passage of SB 5847 are important steps to reward them for their work and dedication.
Short URL: https://www.thestand.org/?p=105203
Posted by
David Groves
on Jan 24 2022. Filed under
STATE GOVERNMENT
. You can follow any responses to this entry through the
RSS 2.0
. Both comments and pings are currently closed.