Boeing bonuses | 'Move Ahead' moves ahead | Big win for REI union
Thursday, March 3, 2022
---
COVID
► LIVE from the Seattle Times — Coronavirus daily news update, March 3 — The latest count of COVID-19 cases in Washington totals 1,427,013 infections (14-day average of cases per day: 2,583) and 11,954 deaths.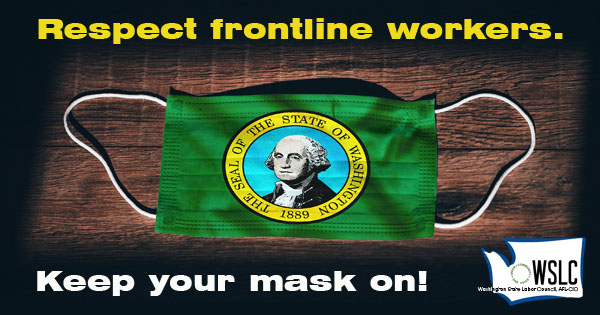 ► From the Seattle Times — Masks: Be respectful (letter by Diane Morrison) — I was surprised to see the article focused solely on risks to one's self, friends and family. Mask wearing in public settings was never solely about personal risk. Wearing a mask also protects others from you. Grocery-store clerks, bus drivers and other public-facing workers are exposed all their working hours, and respectful mask etiquette requires continuing to mask when interacting with them. They, too, have personal vulnerabilities, and vulnerable friends and family members.
---
AEROSPACE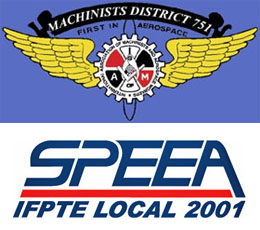 ► From the Seattle Times — Boeing bonuses pump hundreds of millions of dollars into WA state economy — Boeing on Thursday will pay out the final and largest round of this year's annual bonuses, injecting a total of $485 million pre-tax into the paychecks of local employees and the Washington state economy. More than 59,000 employees here will get an average bonus of more than $8,000 pre-tax. Almost 15,000 local unionized engineers and technical staff will receive bonuses in their paychecks Thursday, varying from 5.6% of their 2021 pay for those in the commercial airplane division to 7.1% for those in aftermarket services. Last week, Boeing paid its 26,000 local blue-collar machinists annual bonuses of 5.8% of their total 2021 pay. Buoyed by increased production of the 737 MAX and improvements made in factory safety and quality, that's just under the maximum 6% payout allowed in the union contract.
EDITOR'S NOTE — How do bonuses like that sound to you? Get more information about how you can join together with co-workers and negotiate for a fair return for your hard work. Or go ahead and contact a union organizer today!
---
LOCAL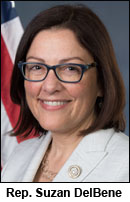 ► From KIRO — Redmond postal distribution center to stay open — A Redmond postal hub threatened with consolidation has been saved. Congresswoman Suzan DelBene was one of many lawmakers upset with the postmaster general's plan. DelBene and others argued that closing the Redmond distribution center would lead to longer delivery wait times for about a million people.
The Stand (March 2) — Postal Service scraps plan to end mail processing in Redmond — Rep. Suzan DelBene hails decision as a "major victory for families and businesses in our region."
► From KUOW — Amazon Fresh union in Seattle delivers demands, threatens strike — Workers at the local Amazon Fresh are demanding longer paid breaks, more flexible schedules, and wages starting at $25 an hour. They want chairs for cashiers, the right to wear Black Lives Matter pins, and the right to take home expired food. And they've said they'll prepare to a strike after 60 days if the demands are not met.
---
THIS WASHINGTON



► From the Spokesman-Review — Export fuel tax out of transportation package after concerns from neighboring states — A $17 billion proposed transportation package in Washington that passed the state House on Tuesday no longer includes a controversial fuel tax. The proposal, which would have put a 6-cent tax on all fuel produced in Washington but exported to another state, angered lawmakers in Oregon, Idaho and Alaska.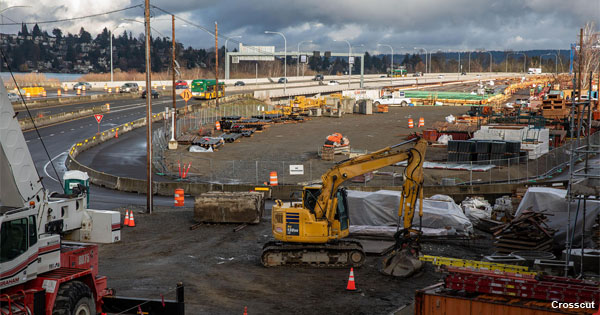 ► From Crosscut — No increased WA gas tax in 'unprecedented' $16.8B transportation budget — Washington legislators keep calling this year's $16.8 billion transportation budget proposal "unprecedented." And in many ways it is. There's $3 billion for public transit, a huge increase over previous packages. And a lot more money for pedestrian and bicycle improvements — $1.3 billion— all paid for by the carbon cap-and-trade fee approved last session, also unprecedented for the state. But what's missing from the budget is perhaps the most unusual of all. This year's transportation budget does not include an increase in the state's gas tax, often the anchor to these large transportation spending packages.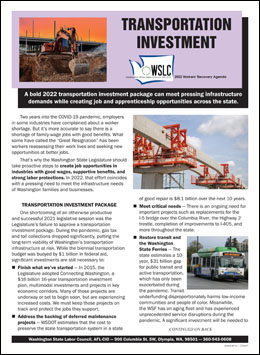 EDITOR'S NOTE — As part of its 2022 Workers Recovery Agenda, the WSLC is calling on the Legislature to take proactive steps to create job opportunities in industries with good wages, supportive benefits, and strong labor protections, while meeting the transportation infrastructure needs of Washington families and businesses. (See the WSLC one-pager on the issue for details.)
The Stand (Feb. 9) — Coalition backs 'Move Ahead Washington' package — Labor, business and environmental interests support Democrats' bold transportation effort.
► From the NW News Network — Washington's longtime insurance commissioner accused of mistreating staff — Mike Kreidler, Washington's longtime insurance commissioner, is facing allegations that he verbally mistreats staff. Current and former employees say it's part of a pattern that's gotten worse in recent months and is contributing to high turnover in the office. Kreidler says he has high standards for his staff, but said he will work to be more careful in how he deals with people.
► From the AP — Trade group settles GMO-labeling case for $9 million — The Consumer Brands Association, which represents some of the biggest U.S. food companies including PepsiCo and General Mills, has agreed to pay $9 million for violations of Washington campaign finance laws, after the state Supreme Court upheld a penalty twice that much.
---
SOUTH OF THE BORDER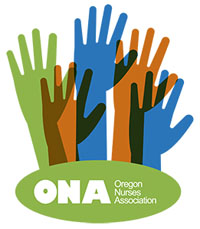 ► From the NW Labor Press — Nurses say strike could be coming at Providence — Nurses at Providence health facilities across Oregon say they're overworked and underpaid, and they say management is unwilling to fix that in current contract negotiations. During a virtual discussion hosted by Oregon Nurses Association (ONA), members said they'll hold the line on key priorities, even if it means going on strike.
TAKE A STAND — These nurses and their supporters are planning an informational picket to demand Providence invest in our communities and raise health care standards. It will be at 5 p.m. Tuesday, March 15 outside Providence St. Vincent Medical Center, 9205 SW Barnes Road in Portland. Learn more and RSVP to attend.
► From the NW Labor Press — UFCW reaches tentative deal with Safeway, Albertsons — Fred Meyer and Safeway/Albertsons bargained separately this time. Safeway and Albertsons are owned by Boise-based Albertsons Companies.
► From the NW Labor Press — Oregon OSHA takes action on heat and smoke — Five years after advocates began pleading for rules protecting workers exposed to extreme heat and wildfire smoke, and nearly two years after Governor Kate Brown ordered it, Oregon OSHA is finalizing rules that would do that. The new rules can't come too soon. 
EDITOR'S NOTE — For more great labor news in Oregon and Southwest Washington, subscribe to the Northwest Labor Press!
---
THAT WASHINGTON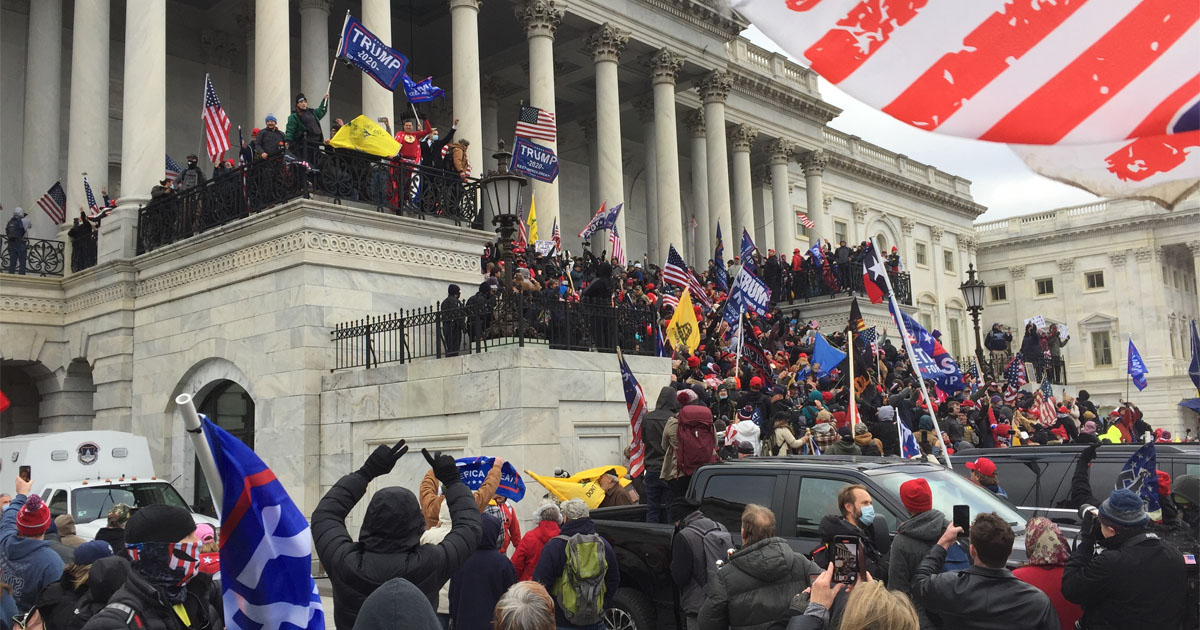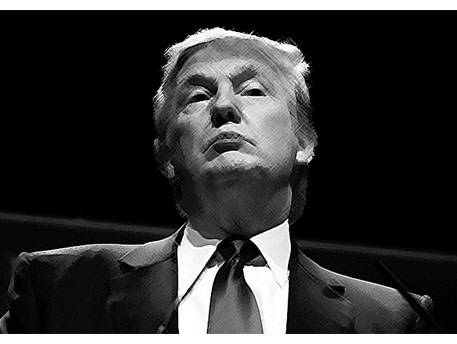 ► From the NY Times — Jan. 6 committee lays out potential criminal charges against Trump — The House committee investigating the Jan. 6 attack on the Capitol said on Wednesday that there was enough evidence to conclude that former President Donald J. Trump and some of his allies might have conspired to commit fraud and obstruction by misleading Americans about the outcome of the 2020 election and attempting to overturn the result. In a court filing in a civil case in California, the committee's lawyers for the first time laid out their theory of a potential criminal case against the former president. They said they had accumulated evidence demonstrating that Trump, the conservative lawyer John Eastman and other allies could potentially be charged with criminal violations including obstructing an official proceeding of Congress and conspiracy to defraud the American people.
► From The Hill — Biden argues key to fighting inflation is buying American — President Biden on Wednesday argued that a key action to combatting rising inflation in the U.S. is making more goods in America. "We have a choice. One way to fight inflation is drive down wages and make Americans poor. I have a better way to fight inflation: lower your costs, not your wages," Biden said.
► From the Guardian — A white man got probation for voting fraud. A Black woman faced six years in prison for an error — In several prominent cases, Black people got harsher sentences for unintentional voting errors than whites who committed fraud.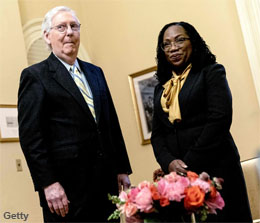 ► From the Washington Post — The Supreme Court gets a taste of its own medicine (by Dana Milbank) — On Tuesday, Mitch McConnell repeated on the Senate floor that he is "troubled" by "the intensity of Judge Jackson's far-left dark-money fan club." Even for McConnell, a five-time Olympic gold medalist in hypocrisy, this was special… Still, it's refreshing to hear McConnell and the right complain about dark money distorting Supreme Court nominations. Therein lies a case of rough justice. It's difficult to overstate the extent to which the Supreme Court's 2010 ruling in Citizens United and subsequent decisions have distorted and corrupted politics. So it's only fitting that the distortion reaches into the high court, too. Just as unregulated, anonymous billions have elected extremists and rewarded intransigence, dark money is making sure that future court nominees are vetted and approved by unknown donors rather than through the advice and consent of the Senate.
---
NATIONAL
VICTORY: by a vote of 86%, workers have voted to unionize with @RWDSU, officially making REI SoHo the first unionized @REI store in the nation! We go further together! #REIunion pic.twitter.com/tywvPzZAf9

— REI Union SoHo (@reiunionsoho) March 3, 2022
► From HuffPost — REI workers at New York store vote to unionize — Workers at a flagship REI store in the SoHo neighborhood of New York City voted to unionize on Wednesday, creating the first organized location among the outdoor retailer's more than 170 stores. The union involved in the election, the Retail, Wholesale and Department Store Union, said in a statement following the ballot count that workers voted 88 to 14 in favor of joining. Claire Chang, a worker at the store and member of the union organizing committee, said after the vote count that she was proud to be "a part of this new wave of unionization efforts that is sweeping the nation," adding:
"We know we will be able to harness our collective strength to advocate for a more equitable, safe, and enriching work environment."
EDITOR'S NOTE — Harness YOUR collective strength! Get more information about how you can join together with co-workers and negotiate for better working conditions and a fair return for your hard work. Or go ahead and contact a union organizer today!
► From the Seattle Times — Starbucks is moving to oust workers in Buffalo, union supporters say — Workers at Starbucks stores in Buffalo, N.Y., are accusing the company of retaliating against union supporters by telling some of them they may have to leave the company if they cannot increase their work availability. Starbucks Workers United:
"This new policy is a complete betrayal of the promise made by Starbucks to its partners, to schedule us around our other jobs or our school hours. This is a part of Starbucks' broader strategy to bust our union."
► From the Washington Post — Workers are pointing to high inflation as they demand larger raises — Across the country, millions of Americans are grappling with the realization that their paychecks are worth less than they were a year ago, sometimes by a wide amount. The increased costs are wiping out the substantial gains that workers have made in pay over the last year. So many of them are making a logical conclusion — their paychecks should increase, too.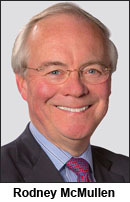 ► Today from Reuters — Kroger upbeat for 2022 as grocery demand, online deliveries power sales — Kroger Co. forecast annual same-store sales and profit above market expectations on Thursday, encouraged by strong demand for its pick-up and delivery services and sustained home-cooking trends. The company's reliance on automation and robotics has also helped shave costs, helping Kroger increase adjusted gross margin rate by 3 basis points from last year.
EDITOR'S NOTE — Kroger CEO Rodney McMullen received $22.4 million in compensation in 2020, 904 times the median worker pay.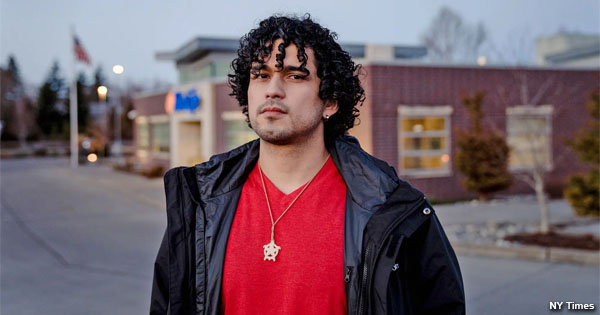 ► ICYMI a couple weeks ago from the NY Times — Business booms at Kroger-owned grocery stores, but workers are left behind — When Enrique Romero Jr. finishes his shift fulfilling online orders at a Fred Meyer grocery store in Bellingham, Wash., he often walks to a nearby plasma donation center. There, he has his blood drained, and a hydrating solution is pumped into his veins, a process that leaves him tired and cold. Romero, 30, said selling his plasma made him feel "like cattle." But the income he earns from it — roughly $500 a month — is more reliable than his wages at Fred Meyer, which is owned by the grocery giant Kroger. His part-time hours often fluctuate, and he struggles to find enough money to cover his rent, his groceries and the regular repairs required to keep his 2007 Chevy Aveo on the road. "The economy we have is grueling," he said.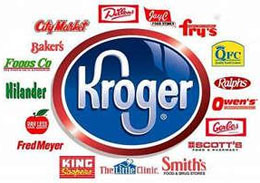 Business has boomed during the pandemic for Kroger, the biggest supermarket chain in the United States and the fourth-largest employer in the Fortune 500. It owns more than 2,700 locations, and its brands include Harris Teeter, Fred Meyer, Ralphs, Smith's, Pick 'n Save and even Murray's Cheese in New York City. The company, which is based in Cincinnati, said in December that it was expecting sales growth of at least 13.7 percent over two years. The company's stock has risen about 36 percent over the past year. But that success has not trickled down to its vast work force of nearly 500,000 employees, a number of whom have reported being homeless, receiving government food stamps or relying on food banks to feed their families.
► From the People's World — 1,300 Hershey's workers in Virginia voting on unionization — Despite rampant corporate labor law-breaking and insults to the union they seek to join, some 1,300 workers at the Hershey's chocolate plant in Stuart's Draft, Va., are voting on whether to join the BCTGM.
► From the Washington Post — Elon Musk invites a union vote at Tesla, following a contentious history with organized labor — CEO says "Tesla will do nothing to stop them," referring to UAW efforts to hold a vote.
► From ABC News — Mexico sees 2nd major win for independent unions — Employees at a U.S.-operated border assembly plant in the northern Mexico city of Matamoros have overwhelmingly voted to have an independent union represent them. The vote tallies at the Tridonex autoparts plant mark the second victory over undemocratic, old-guard unions that had long kept wages at rock-bottom levels in Mexico.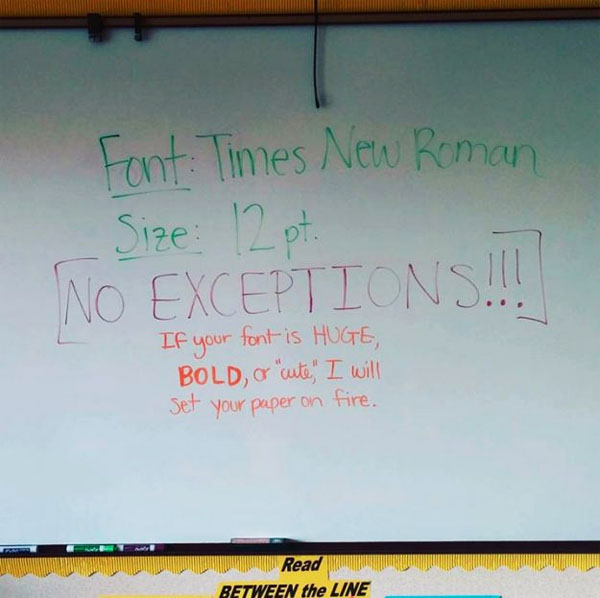 ► From the Washington Post — New transparency bills would force teachers to post instructional materials — A raft of bills around the country would compel teachers to show parents every handout, reading and class discussion topic all year, giving parents the opportunity to object or opt out.
---
The Stand posts links to Washington state and national news of interest every weekday morning by 10 a.m.
WASHINGTON IS A UNION STATE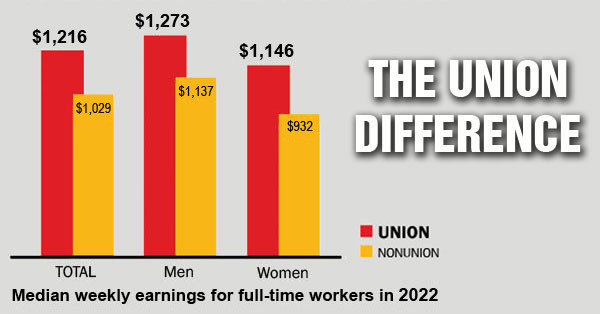 CHECK OUT THE UNION DIFFERENCE in Washington state: higher wages, affordable health and dental care, job and retirement security.
FIND OUT HOW TO JOIN TOGETHER with your co-workers to negotiate for better working conditions and respect on the job. Or go ahead and contact a union organizer today!