School staffing boosted | Starbucks faces charges | Reflect and act
Wednesday, March 16, 2022
---
LOCAL

► From the PS Business Journal — Concrete drivers still not back at work despite offer to return — It could be several days before some of the region's striking concrete delivery truck drivers are back on the job despite Teamsters Local 174's offer late Monday afternoon to have those drivers back in their cabs the next day. The plant owners still need to tell the workers when to show up, said the union. As of Tuesday afternoon, those orders had not yet come, though the companies said they were working on return-to-work plans.
The Stand (March 15) — Teamsters 174 offers limited return to work — Good-faith offer: Striking workers at three companies will return to work to get concrete flowing.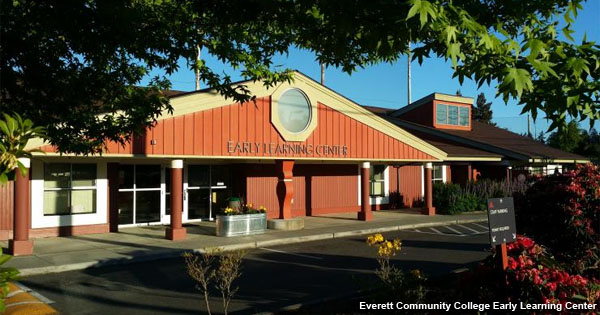 ► From the (Everett) Herald — County and EvCC have deal to keep preschool open next year — After months of uncertainty, Everett Community College confirmed an award-winning preschool will stay open next year. The college and Snohomish County announced Tuesday they have an agreement to fund the Early Learning Center through next year. The preschool has served families with low incomes for decades. Families, faculty and staff rallied against the closure. The school's Board of Trustees and former president later walked back those plans after city, county and state lawmakers said they would work to find funding for the program.
The Stand (Nov. 29, 2021) — EvCC Board: Don't outsource college's Early Learning Center
► From the Seattle Times — NTSB: Loose bolt triggered ferry Wenatchee's engine fire — An engine fire last spring inside the Washington state ferry Wenatchee was caused by an insufficiently torqued bolt, which set off a chain reaction of broken parts and overheating, said a National Transportation Safety Board report released Tuesday. The NTSB praised the 13-member ferry crew for stopping the fire within two to three minutes.
---
THIS WASHINGTON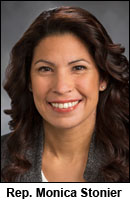 ► From the Seattle Times — More counselors, nurses for WA schools after Legislature increases funding — Over the next three years, Washington state is dedicating more than $600 million to help schools hire more counselors, nurses, social workers and psychologists. It was among the major wins this year for school funding advocates, who had been lobbying state lawmakers for years to improve a formula that provides school districts with the salary for just one school nurse for every 5,263 elementary school students. By 2025, that ratio will change to one nurse for every 684 students. Amid ongoing concerns about student mental health deteriorating during the pandemic, "It was the one thing we had to make sure we did," said state Rep. Monica Stonier (D-Vancouver).
---
THAT WASHINGTON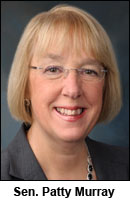 ► From the AP — Pandemic preparedness bill moves ahead; funding still needed — A Senate committee has approved a bipartisan blueprint to overhaul the nation's public health system, applying the lessons of COVID-19 to future outbreaks through a new chain of command, a stronger medical supply chain, and clearer crisis communications. If the ambitious vision does eventually pass Congress, lawmakers must still deliver the tens of billions of dollars it will take to translate it into reality and maintain focus after the coronavirus recedes. "We owe it to everyone who has worked so hard to address the challenges of this pandemic to make sure we are never in a situation like this again," said Sen. Patty Murray, (D-Wash.), chair of the Health, Education, Labor and Pensions Committee.
► From the Washington Post — Sen. Patty Murray urges Biden administration to extend pause on student loan payments to 2023 — With 41 million Americans set to resume student loan payments in May, the chairwoman of the Senate Health, Education, Labor and Pensions Committee is imploring the Biden administration to extend the payment pause until at least 2023, giving the Education Department more time to fix the "broken" repayment system.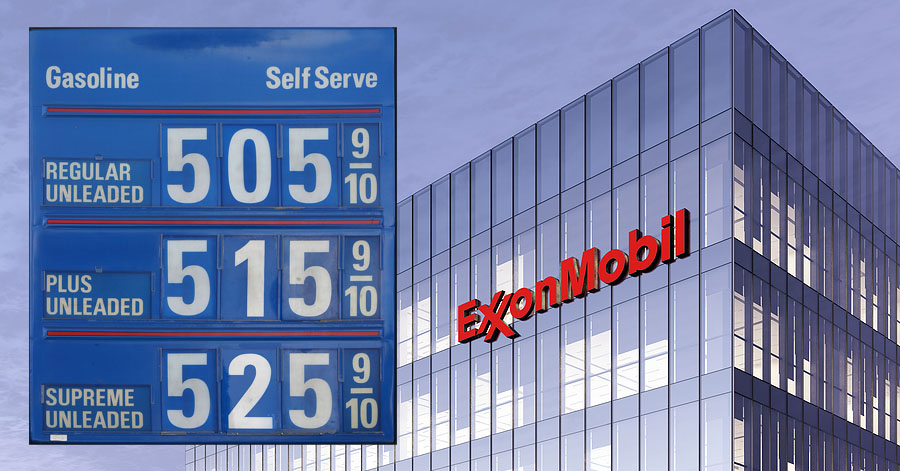 ► From the Wall Street Journal — Democrats propose tax on large oil companies' profits — Democrats in Congress are proposing to tax top U.S. oil producers and importers and direct the collected money to Americans, an effort they said will curb profiteering in an era of high gas prices. New legislation from Sen. Sheldon Whitehouse (D.-R.I.) and Rep. Ro Khanna (D.-Calif.) would put a 50% tax, charged for a barrel, on the price difference between the current cost of a barrel of oil and the average cost for a barrel between 2015 and 2019.
TODAY at The Stand — Build state's green economy by taxing Big Oil's windfall profits (by John Burbank)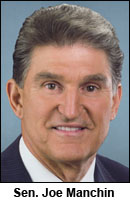 ► And a related story from The Onion — Oil companies lament rising price of Joe Manchin — "With the economy what it is and a split Senate, it seems like the price just keeps going up and up nearly every day," said ExxonMobil CEO Darren Woods, who was just one of many industry executives left suffering from sticker shock after learning how much the West Virginia senator was now asking for. "It definitely hurts, but what other option do we have? I guess that's what happens when too many people want access. Then again, maybe it's on us for not diversifying our Senate power sources."
---
NATIONAL
► From The Guardian — U.S. unions see unusually promising moment amid wave of victories — The recent, much-publicized wave of union victories in the US at companies as varied as the giant coffee chain Starbucks, trendy outdoor outfitters REI and media group the New York Times is spurring hopes that this will somehow turn into a much larger unionization wave that lifts millions of Americans. This is an unusually promising moment for unions, labor strategists say, as they strain to figure out how best to build a larger wave, although they acknowledge it won't be easy because U.S. corporations fight so fiercely against unionization.
EDITOR'S NOTE — Get more information about how you can join together with co-workers and negotiate for better working conditions and a fair return for your hard work. Or go ahead and contact a union organizer today!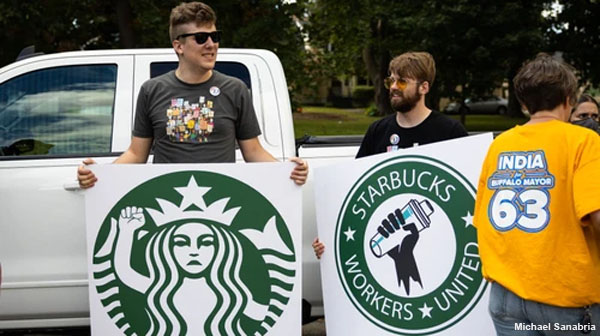 ► From HuffPost — Starbucks illegally retaliated against pro-union workers, labor officials allege — Federal labor officials issued a complaint against Starbucks on Tuesday accusing the coffee chain of illegally interfering with workers' efforts to form a union. A regional director for the NLRB said in the filing that the company's managers retaliated against pro-union employees in Arizona. One worker, Laila Dalton, was suspended while another, Alyssa Sanchez, eventually lost her job. The complaint states that Starbucks "has been interfering with, restraining, and coercing employees in the exercise of the rights guaranteed" under federal labor law. It alleges that Starbucks managers used a previously unenforced rule to punish Dalton and stopped granting Sanchez's scheduling requests, leading to her termination. They also illegally surveilled workers, according to the complaint.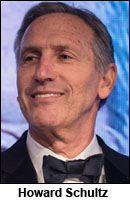 ► From CNBC — Starbucks CEO Kevin Johnson is retiring, and Howard Schultz is returning as interim chief — Starbucks CEO Kevin Johnson is retiring after five years on the job. Howard Schultz will return as interim CEO, once again taking the helm of the coffee chain he elevated to a global brand while the company searches for a long term successor. The CEO shift falls against a backdrop of growing efforts among Starbucks employees to unionize. In a move that may have signaled his return to the company, Schultz appeared at Buffalo, New York-area cafes ahead of union elections, along with other top Starbucks executives, to dissuade baristas from voting in favor of unionizing.
EDITOR'S NOTE — It's hard to stomach that this union-busting Sonics-losing multi-billionaire was reportedly Hillary Clinton's pick for Labor Secretary if she'd won in 2016. Maybe he'll see his return as CEO as an opportunity to reset his company's strategy. Starbucks' illegal union-busting efforts aren't working, having lost 6 of 7 union elections held so far. Meanwhile, 140 Starbucks stores (and counting) in 27 states have filed for union elections. Starbucks' current strategy is harming the company's brand by turning it into the anti-worker Walmart of coffee stores. Do better. And start by obeying the law and respecting your employees' rights and freedom.
The Stand (Feb. 14) — Tell Starbucks: Reinstate fired workers, stop union busting!
TAKE A STAND — Send Starbucks a message telling the company to reinstate its Memphis workers fired for supporting unionization, and stop union-busting!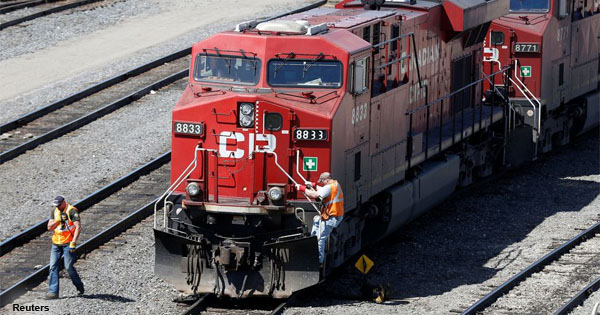 ► From Reuters — Canada, U.S. shippers brace for possible CP Rail strike, latest supply-chain disruption — Thousands of workers at Canada's second-biggest railway, Canadian Pacific Railway Ltd., have threatened to strike this week, potentially disrupting the movement of grain, potash and coal at a time of soaring commodity prices. The strike is the latest risk to Canada's battered supply chain, which last year weathered floods in British Columbia that washed out track and suspended access to Canada's biggest port. The COVID-19 pandemic, a trucker shortage and costly global freight rates have also hampered the flow of goods and ignited food inflation.
► From Variety — Disney LGBTQ employees plan walkouts in response to company's handling of Florida 'Don't Say Gay' bill — A group of Disney employees have planned a week of in-person and virtual walkouts in response to the company and CEO Bob Chapek's handling of Florida's "Don't Say Gay" Bill.
► From Buzzfeed — 14 secrets and stories about what it's like to work for a unionized company — To learn more about what unions can do for workers, we asked members of the BuzzFeed Community to share what their experiences in unionized workplaces have been like. Here are their stories. Some people had nothing but good things to say about their unions. Others expressed gratitude for their unions, but pointed out that, like any group of human beings, they aren't perfect. Now, it's your turn. What have your experiences with unions been like? Let us know in the comments!
EDITOR'S NOTE — Here's your chance, folks. Comment away!
---
TODAY'S MUST-READ

► From Asian Americans Advancing Justice — On the one-year anniversary of Atlanta spa shootings, we call for reflection and action (joint statement signed by APALA, among many others) — On March 16, 2021, eight people, including six Asian women massage workers, were killed at three spas in the Metro Atlanta area. As we mark the one year anniversary of this tragedy, we honor the victims, the survivors, and their families. We place their healing, care, and peace at the heart of our remembrance. We are grateful to the local and national communities of care that blossomed over the past year and that have centered the families of victims and survivors. We have centered those most directly impacted by connecting them to critical services, and raising funds for victims and their families. For our broader community, we continue to tend to the process of healing by finding inspiration in the traditions of our elders. We are also continuing to advocate for policies and solutions that address the root causes of violence and hate so that we may all live in safe communities.
---
The Stand posts links to Washington state and national news of interest every weekday morning by 10 a.m.
Short URL: https://www.thestand.org/?p=106863
Posted by
David Groves
on Mar 16 2022. Filed under
DAILY LINKS
. You can follow any responses to this entry through the
RSS 2.0
. Both comments and pings are currently closed.