Scab traffic jam | Amazon fine with fines | Nixon x 25 = Trump
Tuesday, March 29, 2022
---
COVID



► LIVE from the Seattle Times — Coronavirus daily news update, March 29 — The latest count of COVID-19 cases in Washington totals 1,453,251 infections (14-day average of cases per day: 903) and 12,454 deaths.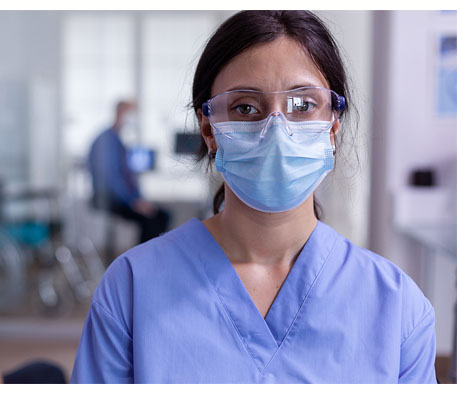 ► From KNKX — Researchers track the pandemic's toll on health workers' mental health — For the past few years, health care workers have kept working without a break through surge after surge of the pandemic, through countless deaths and endless staffing shortages. A recent study tracked the toll taken on their mental health. And it found a majority of American health care workers reporting symptoms that include depression and thoughts of suicide.
► BREAKING from the AP — FDA OKs another Pfizer, Moderna COVID booster for 50 and up — U.S. regulators on Tuesday authorized another COVID-19 booster for people age 50 and older, a step to offer extra protection for the most vulnerable in case the coronavirus rebounds. The FDA's decision opens a fourth dose of the Pfizer or Moderna vaccines to those people at least four months after their previous booster.
---
LOCAL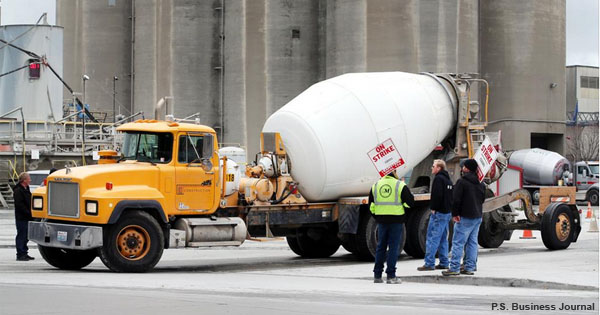 ► From the PS Business Journal — Suppliers say 30 people held 'against their will' for hours at Seattle concrete plant — Just after noon on Friday, around 100 striking ready-mix truck drivers held roughly 30 people "against their will for over four hours" at the Stoneway Concrete plant in South Seattle, a spokesperson for the sand-and-gravel companies said.
EDITOR'S NOTE — This headline and story are ridiculous. What's next? "I-5 rush-hour commuters held against their will in backup!" If you read far enough into the story, at issue was whether peaceful picketers were delaying trucks by closer to 3 minutes instead of the court-mandated 2 minutes. Rather than negotiating in good faith toward a resolution to this strike, owners are focused on trying to increase their capacity to operate with scab drivers, sending out hysterical press releases, and busting the union. Shame on them.
► From the Seattle Emerald — Union security officers rally for respect — Many came together at a march and rally at Westlake Park to demand a stronger union contract that addresses training needs, staffing issues, in addition to sexual harassment, racism, and unsafe conditions experienced in the work place. There are approximately 4,000 security officers represented by SEIU6, according to MLK Labor Executive Secretary Treasurer Katie Garrow.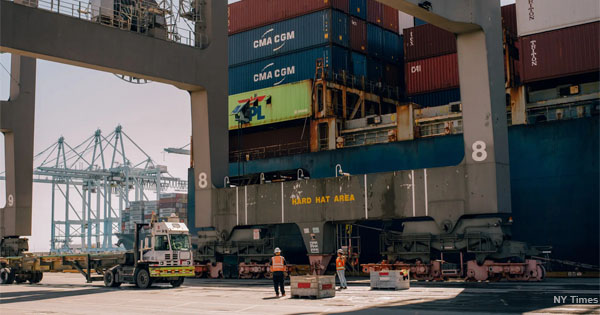 ► From the NY Times — New supply chain risk: 22,000 dockworkers who may soon strike — The potential conflict centers on negotiations over a new contract for more than 22,000 union workers employed at 29 ports along the West Coast of the United States. The contract for the ILWU expires at the end of June. The dockworkers have moved unprecedented volumes of cargo during the pandemic, even as at least two dozen succumbed to COVID-19, according to the union. They are aware that many of the shipping terminals in Southern California are controlled by global carriers that have been racking up record profits while dramatically increasing cargo rates. Odds for a deal without drama are "50-50," declared Jim McKenna, the chief executive of the Pacific Maritime Association, which represents the shipping terminals in talks with the union.
---
THIS WASHINGTON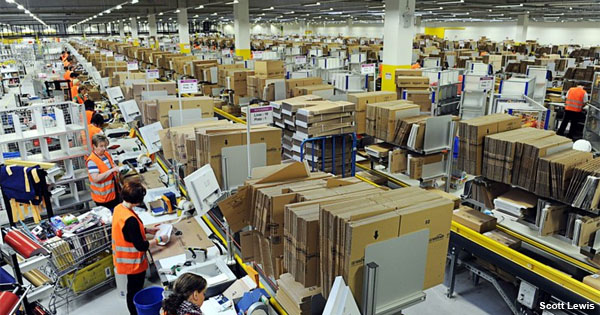 ► From the Seattle Times — Fine with fines? Amazon isn't making enough changes to protect warehouse workers, WA says — Amazon and Washington's workplace safety watchdog are trapped in a cycle. Citation. Appeal. Repeat. Regulators with the state Department of Labor and Industries have cited and fined Amazon four times in the past 11 months — a total of $81,000 — for alleged violations of workplace safety laws, accusing the company of setting an unsafe pace that puts employees at risk as they quickly move package after package. The company disputes the violations, saying it sets a safe and comfortable pace of work and is constantly looking for new technologies and processes to keep workers safe in its warehouses and delivery stations. Amazon appealed the first three citations and plans to appeal the fourth. Those appeals, the start of an often lengthy legal process, don't mean Amazon can continue operating as usual. But, for the most part, Amazon still is.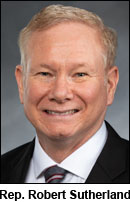 ► From the (Everett) Herald — Voters shouldn't ignore Rep. Sutherland's reprimand (editorial) — Previously, Sutherland's conservative posturing has played well with most voters in his district. But redistricting has moved the boundaries of his district and — should he choose to seek reelection — will require him getting to know new constituents in Snohomish and Skagit counties. Voters, current and new, should take a closer look at Sutherland's record — and his belligerent behavior — and weigh it against that of those who are expected to run against him this year.
► From the (Everett) Herald — Island County officials decry subpar ferry service — The ferry system has blamed its staffing shortage on a number of factors, including a paucity of maritime workers, a wave of retirements and increases in cases of COVID-19 for current employees.
---
THAT WASHINGTON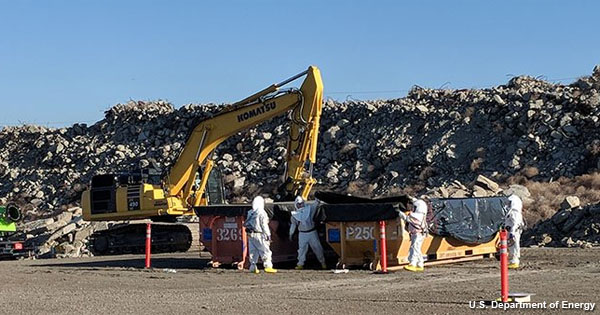 ► From the Tri-City Herald — Biden administration proposes 'disappointing' Hanford budget cut in 2023 — The Biden administration has proposed less money for the Hanford nuclear reservation next year than Congress approved earlier this month for the current fiscal year. Monday an administration budget request was sent to Congress that recommended about $2.4 billion for the Hanford site in fiscal 2023. That is $172 million less than the current spending level. And it is far less than Washington state officials say is needed to keep Hanford environmental cleanup on track.
► From Roll Call — Committee sets vote for Supreme Court pick Ketanji Brown Jackson — The Senate Judiciary Committee's 22 members can explain their views at the April 4 vote on Jackson's nomination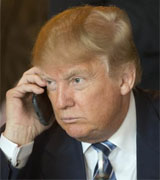 ► From the Washington Post — Jan. 6 White House logs given to House show 7-hour gap in Trump calls — Internal White House records from the day of the attack on the U.S. Capitol that were turned over to the House select committee show a gap in President Donald Trump's phone logs of seven hours and 37 minutes, including the period when the building was being violently assaulted. The lack of an official White House notation of any calls placed to or by Trump for 457 minutes on Jan. 6, 2021 – from 11:17 a.m. to 6:54 p.m. – means the committee has no record of his phone conversations as his supporters descended on the Capitol, battled overwhelmed police and forcibly entered the building, prompting lawmakers and Vice President Mike Pence to flee for safety.
EDITOR'S NOTE — That's about 25 times Nixon's 18.5-minute gap! BTW, Watergate reporter Bob Woodward shares the byline on this latest Washington Post scoop.
---
NATIONAL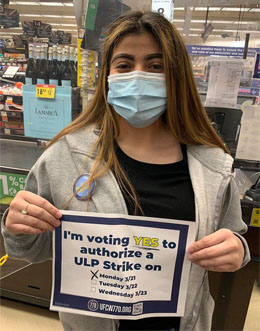 ► From Forbes — Why 48,000 California grocery workers have authorized a strike — Over 48,000 California unionized grocery workers have voted to strike in a bid for higher wages and better working conditions. Members of 7 UFCW locals across 540 stores from the Mexican border to Central California approved the strike authorization by a margin of 95%, signaling that thousands of grocery workers are ready to walk out. Union contracts at Kroger and Albertson's banners, including Ralph's, Von's and Pavilions, expired as of March 6. Negotiations have been ongoing since January, with workers pushing to earn higher wages, better schedules for part-time workers and improved health and safety conditions as the pandemic continues; thousands of unionized grocery workers fell ill from COVID-19 and hundreds died. The union proposals include a $5 per hour raise over 3 years, while the companies have offered $1.80 and rejected proposals to improve worker safety and minimum guarantees of staffing.
► From the IAM — Machinists Union reaches industry-leading tentative agreement for 7,000 members at Southwest Airlines — Approximately 7,000 IAM-represented workers at Southwest Airlines will be voting on a contract that delivers industry-leading job protections and pay scales for Southwest Airlines' customer service employees. The four-year tentative agreement also provides better mandatory overtime rules and creates a better quality of life for IAM members.
► From CBS News — Vote concludes in Amazon union election in Alabama — The nearly 6,000 workers at the plant finished voting on whether to form a union, but results are not expected to be publicly disclosed until later this week. Voting is also wrapping up at a second facility in Staten Island, New York, with vote counting set to begin on March 31.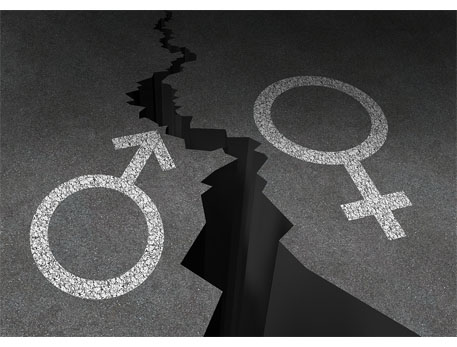 ► From the Washington Post — Younger women now earn at least as much as or more than men in 22 metro areas — Younger women have closed the pay gap or are outpacing their male counterparts in nearly two dozen U.S. metropolitan areas, according to research published Monday, as gains in higher education and more transparency about what people earn help defy entrenched disparities. Nationwide, women 30 and younger earn 93 cents for every dollar made by a comparable man. But when you include all women who work full time and year-round, that number drops to 82 cents, according to the research, which tracked data from 2015 to 2019. That marks a small but steady improvement from a decade earlier, when women were making 77 cents to the dollar.
EDITOR'S NOTE — What's the best, surest way to close gender and racial pay gaps? A union contract. Get more information about how you can join together with co-workers and negotiate a fair return for your hard work that applies to everyone at your workplace. Or go ahead and contact a union organizer today!
---
The Stand posts links to Washington state and national news of interest every weekday morning by 10 a.m.
Short URL: https://www.thestand.org/?p=107282
Posted by
David Groves
on Mar 29 2022. Filed under
DAILY LINKS
. You can follow any responses to this entry through the
RSS 2.0
. Both comments and pings are currently closed.