Teachers union: We know this problem can be solved
AFT calls for action to end gun violence in our schools, communities
(May 25, 2022) — As the nation reels from yet another deadly school (and workplace) shooting in Uvalde, Texas, the following is from the American Federation of Teachers. It was originally posted 3 years ago.
We know that this problem can be solved. Gun violence is not a predetermined fact of life that we must be prepared for—it is a consequence of decisions made by our elected leaders.
The problem extends beyond mass shootings. Gun violence affects the lives of our students far too often, inside and outside of schools, especially in communities of color. It is way past time for our leaders to take real action.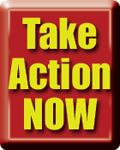 TAKE A STAND — Send a message to your U.S. senators urging them to vote YES on the Domestic Terrorism Prevention Act. In reaction the horrific racially motivated mass shooting in Buffalo last week, the House of Representatives passed the Domestic Terrorism Prevention Act, a bill to strengthen the capacity of the federal government to combat domestic terrorism. The need for this action has been punctuated by the horrific mass shooting in Uvalde, Texas, where the lives of 19 children and two educators have been lost. Only in America do people go grocery shopping and get mowed down by a shooter with hate in his heart; only in this country are parents not assured that their kids will be safe at school. This bill will help address the rising attacks against our most vulnerable and the numerous ethnic and religious members of our communities, which all too often impact everyone in the community.
Keeping Our Schools Safe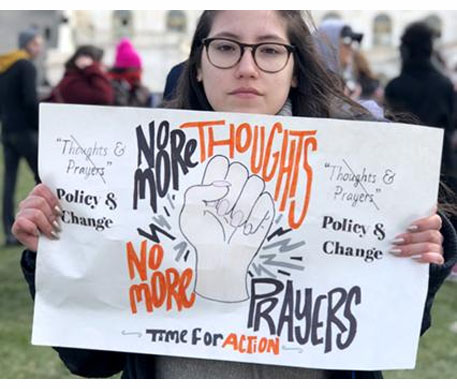 Gun violence in schools is a complex issue. A 2019 report, by Everytown for Gun Safety Support Fund, the American Federation of Teachers and the National Education Association, provides a clear roadmap for how to tackle the problem from multiple angles, outlining strategies proven to help improve school safety. The three organizations are calling on lawmakers to stand up to the gun lobby and take immediate action to finally start protecting our schools from gun violence.
EDITOR'S NOTE — In Washington state, some of the recommendations in that report — including making it illegal for anyone under 21 to buy or possess a semiautomatic assault rifle and requiring enhanced background checks for their purchase — were enacted into law by Washington voters with the 2018 passage of Initiative 1639. An NRA lawsuit challenging the constitutionality of I-1639 was rejected in federal court. However, some sheriffs and police chiefs in Washington have publicly stated they refuse to enforce I-1639, including failed 2020 Republican gubernatorial candidate Loren Culp, the former police chief of Republic, Wash.
The American People Want Change
A 2018 poll, commissioned by the Brady Campaign to Prevent Gun Violence and the AFT, found that a vast majority of respondents support commonsense policies, like universal background checks and providing federal funding to school mental health programs, over arming teachers.
●  Across the 11 districts surveyed, 83 to 90 percent of Americans, including 83 to 92 percent of people from gun-owning households, support requiring background checks before the sale of any gun.
●  57 to 71 percent of Americans, and 53 to 62 percent of respondents from gun-owning households, support a nationwide ban on assault weapons and high-capacity magazines.
●  59 to 71 percent of Americans, and 55 to 68 percent of gun-owning households, think that banning assault weapons and bump stocks, requiring background checks on all gun sales, and raising the age of gun ownership to 21 are better strategies than buying guns, arming teachers, and allowing private citizens and employees to carry guns in schools.
These results are clear. We must stand in solidarity across the country and demand action NOW.
---
Lesson plans
●  Share My Lesson: Helping children cope with traumatic events
●  Share My Lesson: Gun violence in the United States
Video
●  Meet these students against gun violence
●  Randi Weingarten at the New York City #NationalSchoolWalkout
●  Student survivors lead charge to change gun laws
●  Stoneman Douglas educators and students at the #NationalSchoolWalkout
AFT Voices
●  This is our lane
●  Student and teacher voices from the March for Our Lives
●  Arming teachers is ludicrous
●  School safety and security, for real
Short URL: https://www.thestand.org/?p=108799
Posted by
David Groves
on May 25 2022. Filed under
NATIONAL
. You can follow any responses to this entry through the
RSS 2.0
. Both comments and pings are currently closed.