100% for Randall | GOP kills TAA | Good news on unions
Wednesday, July 27, 2022
---
ELECTION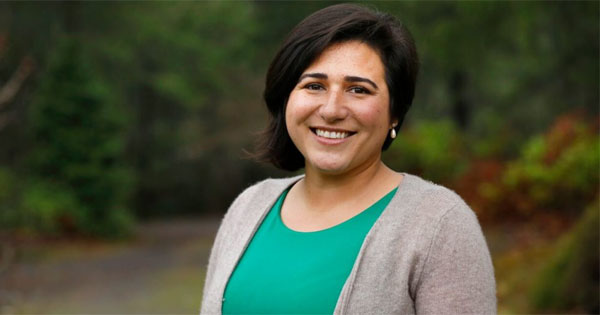 ► From The Stranger — Washington's hottest (and most expensive) state legislative race — Incumbent Sen. Emily Randall (D-Bremerton) believes her authenticity and her record of delivering for her district over the last four years will help shield her from misleading GOP attack ads. She also thinks her campaign's emphasis on knocking doors will help carry the day. So far, she says her team has knocked more than 10,000 of them since the end of the legislative session in March… Of all the reasons (Republican challenger) Jesse Young might struggle to ride the red wave year, his track record of bratty behavior in Olympia might be the most damaging. In their endorsement of Randall as the "only viable option," the Tacoma News-Tribune pointed to Young's "troubling history" in the Legislature and called him "unfit to lead."
EDITOR'S NOTE — Washington's labor movement has endorsed Sen. Emily Randall for re-election in the 26th Legislative District. As state senator, Randall earned a 100% voting record on workers' issues in 2022.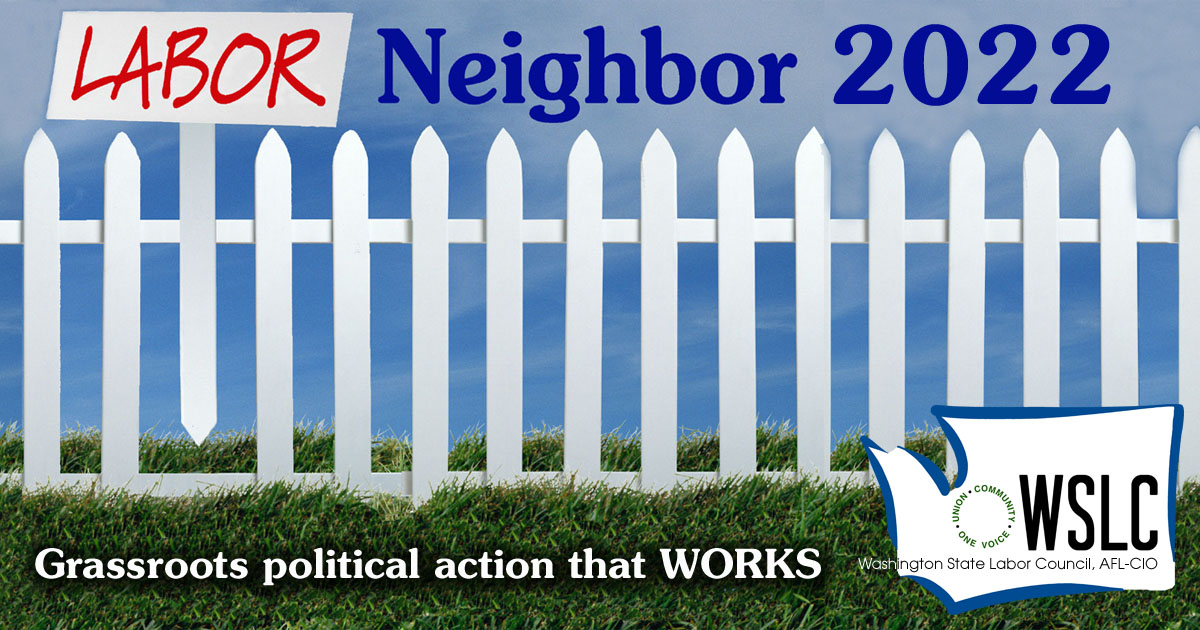 The Stand (July 26) — With one week to go, volunteer for Labor Neighbor to GOTV
MAKE YOUR VOICE HEARD — With ballots due next Tuesday, union members and community supporters are urged to VOTE in Washington's primary. Return your ballots postage-free in the mail, or deposit them in ballot drop boxes by 8 p.m. on Tuesday, Aug. 2. And of course, find out which candidates have earned labor's endorsement as the best choices for working families. Here are those endorsements:
Washington State Labor Council, AFL-CIO
MLK Labor (King County)
Pierce County Central Labor Council
Snohomish & Island County Labor Council
Southwest Washington Central Labor Council
Spokane Regional Labor Council
Thurston-Lewis-Mason Counties Central Labor Council

If your CLC is not listed here, contact them directly to see if they have any election recommendations.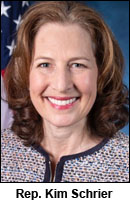 ► From the AP — GOP challengers vie for chance to unseat Rep. Kim Schrier — Three Republican challengers are mounting energetic campaigns to unseat Democratic U.S. Rep. Kim Schrier in Washington's 8th Congressional District, a key target of GOP efforts to retake control of the House. Schrier is highlighting her pragmatic service to the district since her election in 2018. In light of the Supreme Court's decision to overturn Roe v. Wade, Schrier, a pediatrician, is also emphasizing something else: that she is "the only pro-choice woman doctor in Congress."
EDITOR'S NOTE — Washington's labor movement has endorsed Rep. Kim Schrier for re-election in the 8th Congressional District.
► From the Spokesman-Review — In Central Washington's 4th district, Dan Newhouse's re-election hopes rest on voters getting over impeachment vote
---
AEROSPACE



► From Reuters — Boeing in 'final stages' of Dreamliner restart, keeps cash flow goal — Boeing on Wednesday stuck to its goal of generating free cash flow this year and said it was in the "final stages" of preparing to restart 787 Dreamliner deliveries. Some analysts were skeptical about Boeing achieving its cash flow goals this year, as the company works through industry-wide supply-chain disruptions and labor shortages that have hobbled production.
---
LOCAL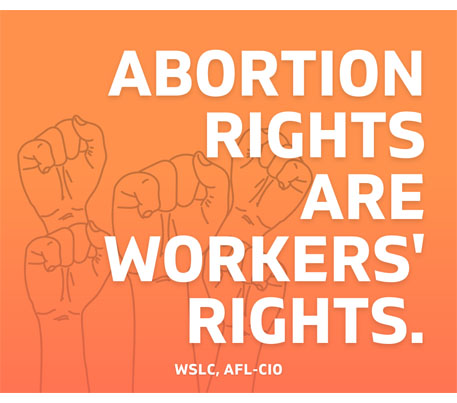 ► From the Seattle Times — Seattle police won't make arrests on abortion-related charges, after City Council establishes 'sanctuary city' — Seattle police will not cooperate in arrests or investigations related to abortion bans in other states, after City Council members voted to make the city a sanctuary for providers and patients. While abortion has been and remains legal across Washington state, the new legislation prohibits Seattle police from arresting people on warrants issued in other jurisdictions or aiding in investigations related to seeking or performing abortions.
EDITOR'S NOTE — At last week's 2022 Convention of the Washington State Labor Council, AFL-CIO, union delegates from across the state approved Resolution 2022.25 affirming that the WSLC "will defend the reproductive freedom of working people including the right to safe, accessible abortion, recognizing that attacks on reproductive rights are attacks on workers' rights."
---
THIS WASHINGTON



► From KIRO — Study shows AG's no-poach initiative increased wages for low-income franchise workers — An independent economic study found that Attorney General Bob Ferguson's No-Poach Initiative directly increased wages for low-income franchise workers nationwide. No-poach clauses prohibit employees from moving among stores in the same corporate chain, which can limit job and wage growth. Researchers found that advertised wages went up by more than 3.3% specifically as a result of the initiative. That equals a pay raise of $1,041.71 for employees of those corporations.
---
THAT WASHINGTON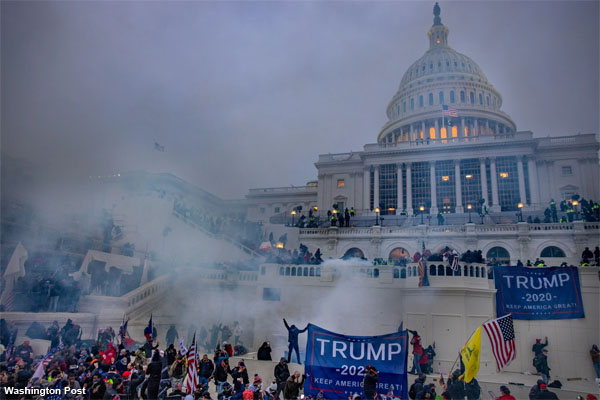 ► From the Washington Post — Justice Dept. investigating Trump's actions in Jan. 6 criminal probe — The Justice Department is investigating President Donald Trump's actions as part of its criminal probe of efforts to overturn the 2020 election results, according to four people familiar with the matter. The revelations raise the stakes of an already politically fraught probe involving a former president, still central to his party's fortunes, who has survived previous investigations and two impeachments.
From the AFL-CIO (July 21) — Working people demand accountability for Jan. 6 attack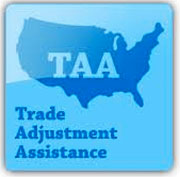 ► From HuffPost — Congress kills benefit for laid-off factory workers — Congress faced a July 1 deadline to keep the Trade Adjustment Assistance (TAA) program alive, but lawmakers failed to do so. The best hope for a continuation of TAA, had been a bill to boost the domestic semiconductor chip industry. The likely final version of that legislation cleared a procedural Senate vote on Tuesday without a TAA extension. USW president Thomas Conway said he supported the chips bill because it will boost jobs and scientific research, but he harshly criticized senators for leaving out the training program, which faced Republican opposition. "Today, thousands of workers who have seen their jobs outsourced to countries, like China, cannot get access to job training because 10 Republican Senators in a caucus of 50 chose not to help," Conway wrote in a Monday letter to senators.
The Stand (July 9, 2020) — IAM, WSLC secure federal aid for laid-off Alcoa Intalco workers
► From The Hill — Chips bill nears finish line without aggressive China trade restrictions — Congress is moving forward with a scaled-back China competition bill that will leave out key proposals aimed at countering Beijing's growing influence and trade practices.
► From the Washington Post — Congress, this is your last chance to close the Medicaid coverage gap (editorial) — Democrats look likely to extend enhanced ACA subsidies for at least two years, preventing a spike in health-insurance premiums that could push millions off the exchanges. The only problem is that, while the extended ACA subsidies will help low-to-middle-income Americans stay insured, the poorest might end up left in the lurch.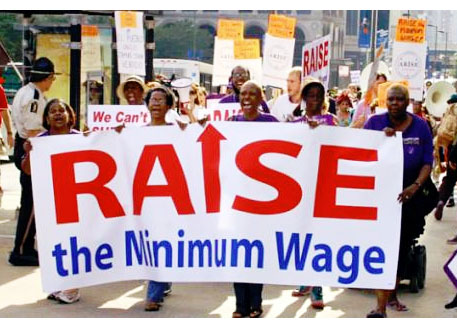 ► From the Seattle Times — $7.25 per hour: The federal minimum wage peaked in purchasing power in 1968 (by Holly Sklar) — The federal minimum wage has been stuck at $7.25 per hour for 13 years. That's just $15,080 a year if you work full time. Prices are up. Corporate profits hit record highs. But the federal minimum wage has stayed at $7.25 since it was last increased on July 24, 2009. Congress has not yet followed the lead of Washington state, which has nearly doubled the federal minimum wage. The city of Seattle has more than doubled it. We're deep into the longest period without a raise since the federal minimum wage was enacted in 1938. Every day without a raise is another day the minimum wage is a poverty wage instead of the anti-poverty wage it was intended to be.
► From The Hill — Biden to stop isolating after testing negative twice for COVID-19
---
NATIONAL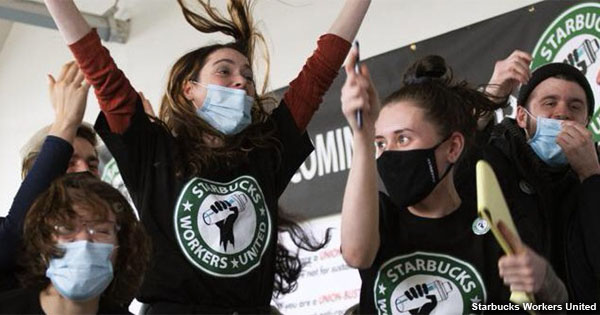 ► From the Washington Post — Need some good news? Look to the unions. (by Kate Cohen) — American workers are standing up for themselves in encouraging numbers. Why is this good news? The title of a June report from the Congressional Joint Economic Committee sums it up: "Unions Provide Major Economic Benefits for Workers and Families." Unionization boosts pay, improves benefits and gives workers more control over their schedules. It helps narrow racial and gender pay gaps. And unions raise standards even in nonunionized workplaces in the same industry. I'm not alone in cheering the movement. Gallup says 68 percent of Americans approve of unions, the highest rate since 1965; among young adults, it's 77 percent.
► From the Guardian — U.S. sees union boom despite big companies' aggressive opposition — After years of decline, the American labor movement is experiencing a resurgence, with an increase in popularity of unions and of workers organizing. But the corporate pushback in America has been fierce, and has come amid allegations of union-busting, and brutal campaigns to try and discourage workers from organizing.
EDITOR'S NOTE — It's not up to your boss. It's up to YOU and your co-workers if you want to join together for a real voice at work? Get more information about how you can negotiate for better wages and working conditions. Or go ahead and contact a union organizer today!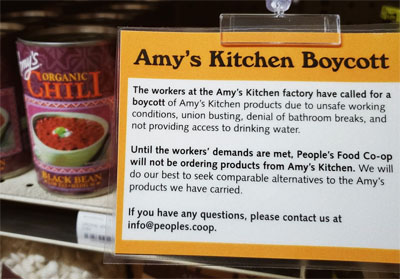 ► From the People's World — Organic food giant, Amy's Kitchen, becomes the ultimate union buster — Amy's Kitchen sent plant-closing letters to all 300-plus workers at its San Jose, Calif., plant on July 18, a month after UNITE HERE filed labor law-breaking complaints against the organic frozen foods company for firing two pro-union workers campaigning to organize there. The letters, from acting Chief Operating Officer Fred Scargulla, said the last day the workers would get paid would be Sept. 16 and the last day of medical benefits would be two weeks later for workers whose employment began before May 19.
► From Bloomberg — U.S. automakers face union pressure to ease inflation's bite on wages — Inflation and the Great Resignation have forced Amazon, Apple, and other major employers to raise wages in the past year. But for Detroit's automakers, the bill likely won't come due until 2023. That's when GM, Ford Motor, and Stellantis (née Chrysler) will sit down with the UAW to hammer out a new four-year labor contract for 150,000 employees.
► From Jacobin — It's time for salting to make a comeback (by Peter Olney and Rand Wilson) — At Starbucks, Amazon, UPS, and many other workplaces, there are enormous opportunities for radicals to organize on shop floors. If you want to rebuild the labor movement, get a job and start organizing with your coworkers.
---
INTERNATIONAL
► From Reuters — Lufthansa ground staff walk out in Germany in pay dispute — Ground staff at Deutsche Lufthansa went on strike early Wednesday, prompting the cancellation of more than 1,000 flights, and adding to travel disruptions during the busy summer travel season.
---
The Stand posts links to Washington state and national news of interest every weekday morning by 10 a.m.
WASHINGTON IS A UNION STATE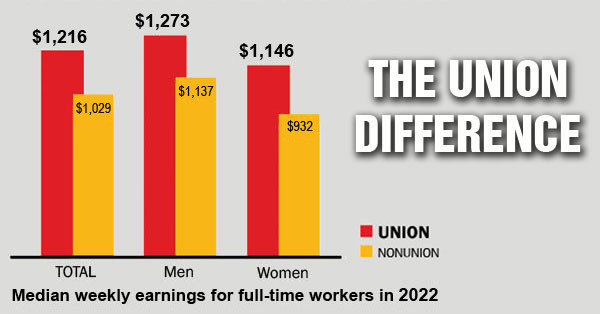 CHECK OUT THE UNION DIFFERENCE in Washington state: higher wages, affordable health and dental care, job and retirement security.
FIND OUT HOW TO JOIN TOGETHER with your co-workers to negotiate for better working conditions and respect on the job. Or go ahead and contact a union organizer today!