Biden rule will protect pensions for millions of union workers
CLEVELAND (July 7, 2022) — President Joe Biden joined union workers and retirees Wednesday at the Max S. Hayes High School in Cleveland, Ohio to announce the final rule implementing the American Rescue Plan's Special Financial Assistance program. The American Rescue Plan provided critical assistance to working families and jump started our economic recovery, re-opening 99 percent of schools, helping to create more than 8 million jobs, and generating the fastest economic growth in 40 years. The plan's Special Financial Assistance Program will protect millions of workers in multiemployer pension plans who faced significant cuts to their benefits.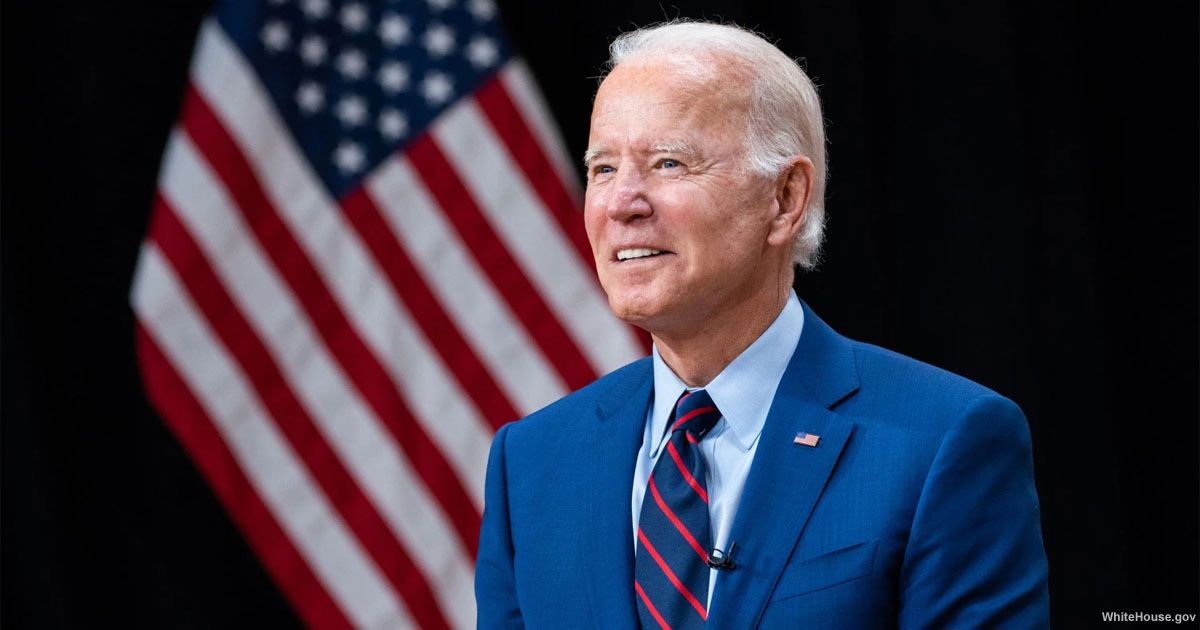 Multiemployer plans are created through agreements between employers and a union, with plans typically involving multiple employers in a single industry or related industries. A typical worker whose multiemployer plan became insolvent would see their expected pension benefits slashed substantially. Before the American Rescue Plan, workers and retirees participating in more than 200 multiemployer pension plans faced the prospect of not receiving the full benefits they earned and need to support them and their families in retirement.
"People around the country wake up every day wondering whether they're saved enough to provide for themselves and their families before they've stopped working," Biden told union workers and retirees on Wednesday. "But the reality is, for so many people, the goalposts keep moving. With today's actions, millions of workers will have the dignified retirement they earned and they deserve."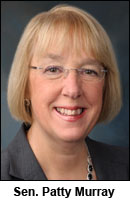 Sen. Patty Murray (D-Wash.) applauded the Biden administration's new pension rule.
"As families deal with rising costs and the fallout of this pandemic, the last thing anyone needs is to have their finances turned upside down and the pension they worked so hard to earn ripped away — through no fault of their own," Murray said. "That's why I fought to pass pension relief that has already saved the benefits of over 100,000 workers and retirees. Today's announcement from the Biden Administration will ensure we continue to build on that progress so this program can serve even more struggling pensions, help all plans by getting the entire multiemployer pension system on stronger footing, and protect even more workers from having their hard earned benefits cut at the worst possible time."
The White House fact sheet on the final rule issued Thursday includes the following highlights of the plan's historic impacts:
Positions multiemployer plans that receive assistance to remain solvent through at least 2051 – with no cuts to earned benefits.

Before American Rescue Plan: More than 200 multiemployer plans were on pace to become insolvent in the near term.
After: Thanks to the American Rescue Plan, every multiemployer pension plan that faced near-term insolvency and benefit cuts that receives Special Financial Assistance is projected to remain solvent through 2051, and for much longer.
Protect benefits for millions of workers who faced cuts.

Before: A wave of multiemployer pension plan insolvencies was projected to leave two to three million union workers, retirees, and their families without the full benefits they had earned.
After: Two to three million workers and retirees in plans that receive assistance are expected to have their full pension benefits for the next three decades.
Harsh pension cuts reversed for over 80,000 workers and retirees in 18 multiemployer plans.

Before: MPRA allowed plans to, for the first time, cut workers' and retirees' benefits in order to remain indefinitely solvent. Eighteen multiemployer "MPRA plans" were approved to utilize this program.
After: More than 80,000 workers and retirees in MPRA plans who, through no fault of their own, had their pension benefits cut, are eligible to have those benefits fully reinstated – with their plans solvent through 2051. The Special Financial Assistance program ensures all MPRA plans that were forced to cut benefits are able to restore those cuts in full, maintain full benefits into the foreseeable future, and be projected to remain indefinitely solvent.
Most significant effort to protect the solvency of the multiemployer pension system in almost 50 years.

Before: Before the American Rescue Plan, because of the anticipated financial pressures from the need to guarantee minimum (partial) benefits for insolvent plans, PBGC's Multiemployer Pension Insurance Program was projected to become insolvent in 2026.
After: The American Rescue Plan's Special Financial Assistance program extended the solvency of the PBGC multiemployer insurance program from 2026 to 2055. This relief is the most substantial policy to strengthen the solvency of our nation's multiemployer pensions since the enactment of the Employee Retirement Income Security Act (ERISA) in 1974.
Short URL: https://www.thestand.org/?p=109705
Posted by
David Groves
on Jul 7 2022. Filed under
NATIONAL
. You can follow any responses to this entry through the
RSS 2.0
. Both comments and pings are currently closed.