TA at Children's | Deadlocked in Kent | 71% union approval
Tuesday, August 30, 2022
---
GUN VIOLENCE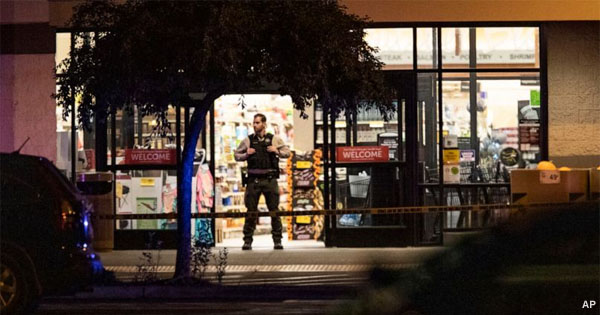 ► From ABC News — Police: Heroic Safeway employee confronted gunman in store — A Safeway employee who previously served in the U.S. Army for two decades attacked a gunman in the produce section of the Bend, Oregon, supermarket, police said Monday, possibly preventing more casualties from a shooting that left the employee and one other person dead. Police hailed the employee, 66-year-old Donald Ray Surrett Jr., of Bend, as a hero and said his actions may have saved shoppers.
EDITOR'S NOTE — UFCW 555 issued this statement on Monday:
"As the Union representing Grocery workers at Safeway, UFCW Local 555 is heartbroken to see American workers once again face the unthinkable. In retail spaces, gun violence is becoming increasingly common. What should have just been a normal evening erupted into a mass shooting event that cut lives short, and will forever leave scars in the community. Retail workers should not go to work facing violence, and deserve more protection than our society has chosen to afford them."
---
LOCAL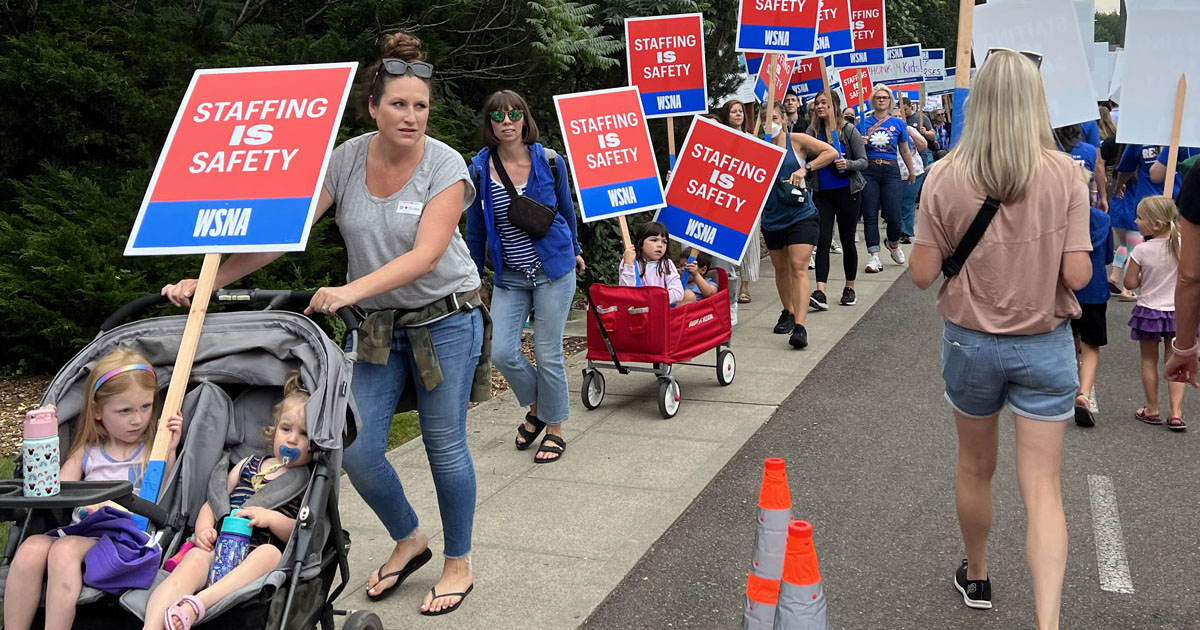 ► From the PS Business Journal — Seattle Children's nurses to vote on contract with 'historic' pay hike — Seattle Children's Hospital and the Washington State Nurses Association have reached a tentative agreement on a new contract for the health system's 1,700 nurses. If approved during a Sept. 1 vote by members, newly graduated nurses, as of August 2024, would earn $47.60 an hour — the highest starting rate in the city, according to the Washington State Nurses Association. After three years, that will nearly double. The two sides reached the tentative agreement on Aug. 15, following 19 hours of negotiations and a picket outside the hospital from nurses.
The Stand (Aug. 10) — Nurses at Seattle Children's demand safe staffing, fair wages
The Stand (Aug. 29) — WSNA nurses at Astria Toppenish get record-setting raises
► From the Seattle Times — Harborview Medical Center no longer turning away less critical patients — Harborview Medical Center is once again taking and treating all types of patients, after a lack of bed space recently forced the hospital to temporarily divert care to nearby health care facilities.
► From the Oregonian — Embattled OHSU faces possible strike of 7,400 health and support workers — Already deep into what its top executive calls "crisis mode" over financial losses, Oregon Health & Science University now has another problem: About 7,400 respiratory therapists, pharmacists, and other employees (AFSCME 328) on Friday voted overwhelmingly to authorize their bargaining teams to call a strike.
► From the Stranger — Black business groups, unions split over cannabis equity task force — When it returns from recess next week, the Seattle City Council plans to vote on three bills in Councilmember Teresa Mosqueda's long-awaited cannabis equity package. While the council found agreement on most of the bills, a dispute over two amendments pit Black business groups against labor and split the council along familiar lines.
---
EDUCATION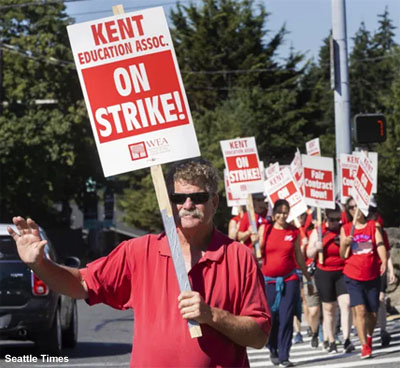 ► From the Seattle Times — Kent School Board deadlocks on decision to seek injunction to end strike — In a 2-2 vote, the Kent School Board deadlocked Monday on a measure to request a court injunction to force its striking teachers back to work. The board was weighing an injunction in an effort to end three days of picketing. But board member Joseph Benton called it an intimidation tactic, and said it would be manipulative to bring this issue into the courts. After the vote, teachers who had crowded into the board chambers cheered. With no injunction in the works and no contract, the two sides will continue to negotiate. There is no school on Tuesday.
► From the South Emerald — Pay is peripheral as Kent educators strike, demand a quality experience for students (by Ari Robin McKenna) — KEA's principal demands are: increased support for student mental health; reduced class sizes and caseloads for educators working with students receiving special education services; and a competitive salary with neighboring districts. Educators said that they felt KSD has attempted to reduce their concerns about student well-being to a simple request for increased pay.
► From the KOMO — Port Angeles educators vote to approve strike amid stalled contract negotiations — The Port Angeles Education Association announced Monday evening it voted to authorize a strike during a meeting at Port Angeles High School. Members say they have asked the district to begin new contract talks since last spring. The current contract expires Aug. 31 and the first day of class is Sept. 1.
► From the union-busting Columbian — Ridgefield contract deal not yet reached, teachers likely to strike — The strike would be the first for Ridgefield since a three-day strike in 2018 that saw participation from teachers in public school districts throughout Clark County. The school year in Ridgefield is scheduled to begin Wednesday.
► From KIRO — North Thurston teachers reach tentative deal with school district — On Monday evening, the North Thurston Education Association announced that it has reached a tentative agreement with North Thurston Public Schools. It comes after 200 teachers picketed outside the administration building on Friday, as no deal on a new contract had been reached.
► From the (Everett) Herald — Bigger class sizes, smaller staffs await Marysville students — After two levies failed, this year's budget includes 45 fewer full-time positions. Most reductions were at the elementary level.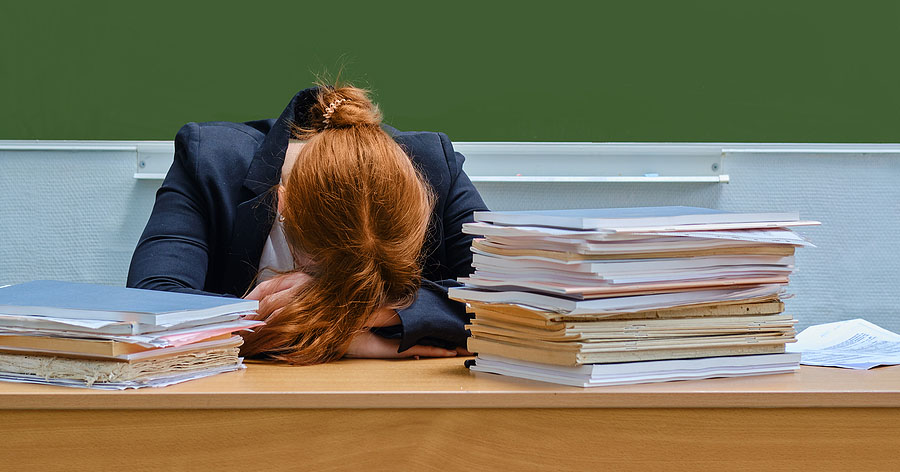 ► From the EPI — Teachers' unions reduce teacher stress. Anti-union laws significantly increase it. — Stress is the most common reason for leaving teaching early, and it is also associated with job absenteeism and poor teacher performance, negatively impacting student outcomes. A key factor that can help reduce teacher stress: teachers' unions. That's according to findings in EPI's new paper, which relies on nationally representative data in pre-pandemic periods that allow us to examine the impact of teachers' unions on teacher stress.
---
THIS WASHINGTON



► From Crosscut — Central WA farmworkers weigh in on heat protection efforts — Heat can severely affect outdoor workers. Because of the danger of working in extreme heat, the state Department of Labor and Industries (L&I) is developing permanent rules to protect outdoor workers. Emergency rules are in place until September. However, farmworkers in Central Washington have mixed opinions on the regulations, while advocates call for enforcement.
The Stand (July 27) — Outdoor workers have new protections from heat
---
AEROSPACE
► From the PSBJ — Boeing lands 8-jet order from UPS — UPS ordered eight 767 freighter jets worth more than $1.7 billion at list prices. The 767 line is manufactured in its Everett facility, where it produces about three per month.
► From the Seattle Times — Boeing wins $2.1 billion order from Taiwan's China Airlines — It ordered 16 Boeing 787-9 aircraft with options for eight more and conversion rights to a higher-capacity Dreamliner jet.
---
NATIONAL
► From Gallup — U.S. approval of labor unions at highest point since 1965 — Seventy-one percent of Americans now approve of labor unions. Although statistically similar to last year's 68%, it is up from 64% before the pandemic and is the highest Gallup has recorded on this measure since 1965. Support for labor unions was highest in the 1950s, when three in four Americans said they approved. Support only dipped below the 50% mark once, in 2009, but has improved in the 13 years since and now sits at a level last seen nearly 60 years ago.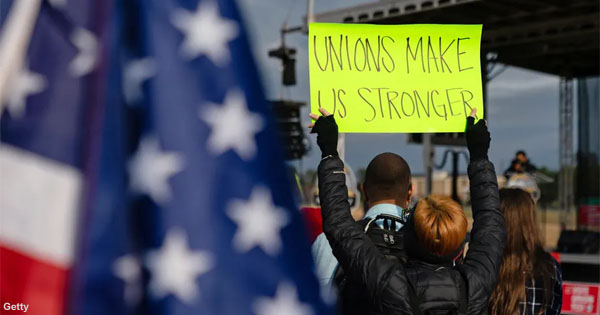 ► From Vox — 2022 has been a great year for unions — Lately, the news has been filled with stories of everyone from baristas to warehouse workers voting for unions and bargaining for contracts — a trend that makes it look like unions are at last on the rise again. Indeed, a series of recent data suggests that these union gains are more than just headlines. From election wins to collective actions, 2022 has so far been a great year for unions. In the first half of the year, unions won 641 elections — the most in nearly 20 years.
EDITOR'S NOTE — Ready for a voice at work? Get more information about how you can join together with co-workers and negotiate a fair return for your hard work. Or go ahead and contact a union organizer today!
► From the Washington Post — The red-hot labor market has helped boost unions — A red-hot labor market that has afforded workers more bargaining power with employers is fueling a string of recent union victories at high-profile U.S. companies. Two federal reports this week could indicate which way employment trends are heading.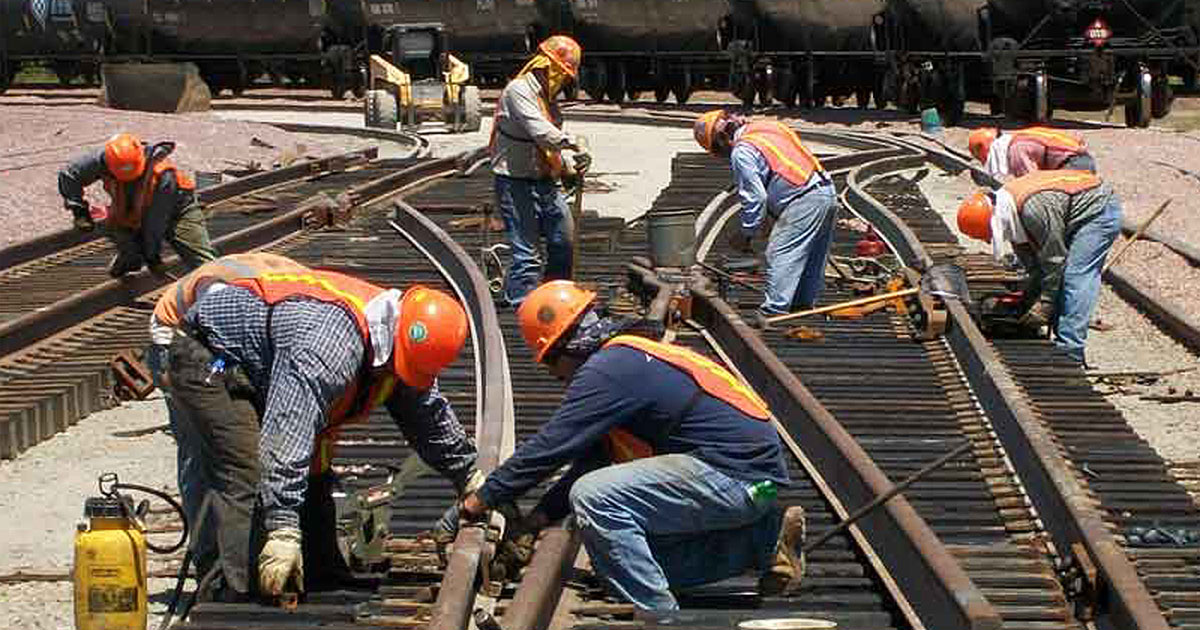 ► From the IAM — IAM Rail Division reaches tentative agreements that include highest-ever wage increases for freight rail workers — Freight rail members of the IAM Rail Division will receive a 24% compounded general wage increase over five years if new tentative agreements reached with railroads bargaining under the National Carriers Conference Committee are ratified by the membership. The IAM Rail Division consists of IAM District 19, the Transportation Communications Union, and the Brotherhood of Railway Carmen.
► From Railway Age — SMART-TD, BLET 'remain committed' to negotiate PEB 250 issues — No tentative agreement has been reached, but SMART-TD and BLET "remain committed" to negotiate over issues most important to its railroad members, including wages, quality of life and attendance, as well as voluntary time off issues. Additionally, the unions said they are "seeking clarification" on certain aspects of Presidential Emergency Board 250's recommendations concerning health and welfare.
► From ESPN — MLBPA sends out union authorization cards in first step toward unionizing minor leaguers — The potential unionization of more than 5,000 minor leaguers is the latest action in a yearslong effort by players who won a $185 million settlement from the league in an unpaid wages class-action lawsuit and have received housing from teams and increased pay in recent years.
► From Jacobin — Starbucks's relentless union-busting campaign won't stop without consumer pressure (by Daisy Pitkin, national field director for Starbucks Workers United) — The union is now asking supporters to sign its No Contract, No Coffee pledge and recruit ten other people to do the same. Pledgers commit to join picket lines, "sip-ins," and other actions.
► From the LA Times — California Legislature passes bill to protect fast-food workers — A California bill that aims to improve and standardize working conditions for fast-food workers will head to the desk of Gov. Gavin Newsom after winning passage in the state Senate and Assembly on Monday over objections from business interests.
---
The Stand posts links to Washington state and national news of interest every weekday morning by 10 a.m.
Short URL: https://www.thestand.org/?p=110865
Posted by
David Groves
on Aug 30 2022. Filed under
DAILY LINKS
. You can follow any responses to this entry through the
RSS 2.0
. Both comments and pings are currently closed.