Machinists at Boeing St. Louis ratify improved contract
The following is from the International Association of Machinists:
ST. LOUIS (Aug. 4, 2022) — Nearly 2,500 members of the International Association of Machinists and Aerospace Workers (IAM) District 837 working at three separate Boeing defense locations voted Wednesday to accept a modified three-year contract offer from the Boeing Co.
After overwhelmingly voting to reject the company's contract offer on July 24, the IAM District 837 negotiating committee and the membership stood strong to obtain a modified offer from Boeing.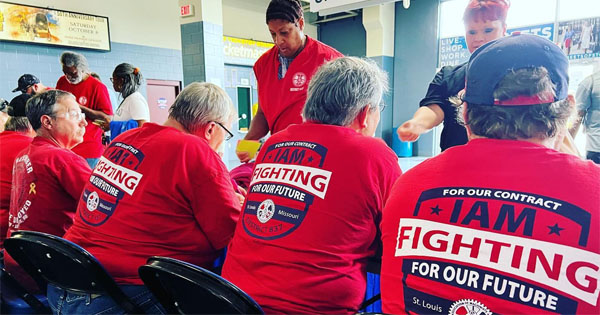 The newly ratified modified offer features critical improvements to the company's previous offer for retirement plans, including an $8,000 lump sum payment that can be deferred to an employee's 401(k), and continuing the 4% company contribution and 75% match on the first 8% of an employee's 401(k) contribution.
In addition to retirement improvements, the contract features the following:
An average of a 14% general wage increase over three years, in addition to cost-of-living adjustments
No changes to existing comprehensive health insurance plans
Elimination of the two-tier wage system
Boosts auto progression rate from 50 cents to 65 cents per hour twice a year
Lead pay and second shift premium increases
Sick, parental and funeral leave improvements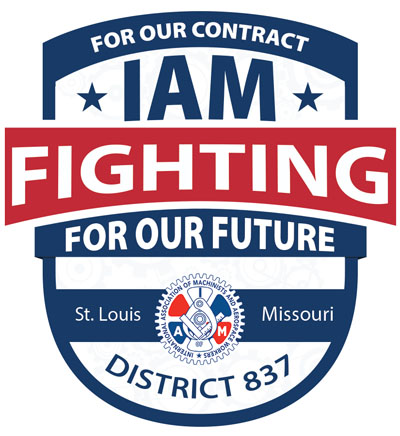 The contract covers IAM District 837 members in St. Louis, St. Charles, Mo., and Mascoutah, Ill., who build and produce the world's best weapons and military aircraft, including the F-15, F-18, T-7A trainer, and the MQ-25 unmanned refueler.
The newly ratified contract takes effect on Thursday, Aug. 4.
"Throughout negotiations, the committee worked diligently to educate the membership and bring back an improved offer from the company," said IAM District 837 President and Directing Business Representative Tom Boelling. "We have delivered an equitable contract that will secure the future for the members, their families and future generations."
"Congratulations to the IAM District 837 negotiating committee for their patience and dedication to ensure our members received an industry-leading contract," said IAM International President Robert Martinez Jr. "The solidarity displayed by the committee and membership helped secure a new contract that rewards our highly skilled membership with better wages and benefits."
"The hard work and unwavering solidarity of the IAM District 837 bargaining committee and the membership is what made this improved contract happen," said IAM Midwest Territory General Vice President Steve Galloway. "I couldn't be more proud of their efforts to secure this strong contract. These improvements will go a long way toward ensuring retirement security and more equitable wages for our members and their families. At the end of the day, that is what the impending strike was about. Congratulations to IAM District 837 members for standing strong in achieving an agreement that is more fair and just."
"The IAM brought home a contract that reflects the skill and dedication of our District 837 membership," said IAM Aerospace General Vice President Mark Blondin. "I congratulate our members for trusting their elected committee to deliver an agreement that improved the retirement security for thousands of our members at Boeing St. Louis. These 401(k) enhancements are a great start toward building a retirement savings plan that will provide a well-deserved retirement. This improved contract will not only improve members' lives for the immediate future, but help the next generation secure a place in the middle class."
"Our members at Boeing St. Louis fought hard to ensure they received a contract that compensated them fairly," said IAM Aerospace Chief of Staff Jody Bennett. "Our negotiating committee focused on getting the members a deal that avoided takeaways and delivered increased wages and benefits."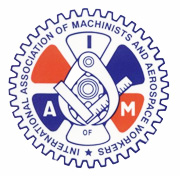 The International Association of Machinists and Aerospace Workers is one of North America's largest and most diverse industrial trade unions, representing approximately 600,000 active and retired members in the aerospace, defense, airlines, railroad, transit, healthcare, automotive, and other industries.
Short URL: https://www.thestand.org/?p=110336
Posted by
admin
on Aug 4 2022. Filed under
NATIONAL
. You can follow any responses to this entry through the
RSS 2.0
. Both comments and pings are currently closed.