'Momentous day' for WSU student workers
UAW: Academic Student Employees at Washington State University have succeeded in forming union

The following is from the UAW:

PULLMAN, Wash. (Nov. 4, 2022) — On Nov. 1, the choice to form a union by a strong majority of 1,500 graduate and undergraduate Teaching and Research Assistants, as well as Tutors and Graders and others (collectively known as Academic Student Employees or ASEs) was confirmed by the Washington State Public Employment Relations Commission. Final certification is expected next week. Their union, WSU-CASE/UAW (Coalition of Academic Student Employees), will be a new bargaining unit inclusive of ASEs across all campuses and extension centers of Washington State University.
"This is a really momentous day," said Rebecca Evans, an ASE in the Science Department in Vancouver. "We filed for our union in May, and overcame hurdles to certification by continuing to take action, speak out, and mobilize our colleagues. We've seen what organized academic workers across the country have been able to accomplish in terms of improving their working conditions, and now we are thrilled to have a seat at the bargaining table with the WSU Administration to make improvements for present and future Cougs."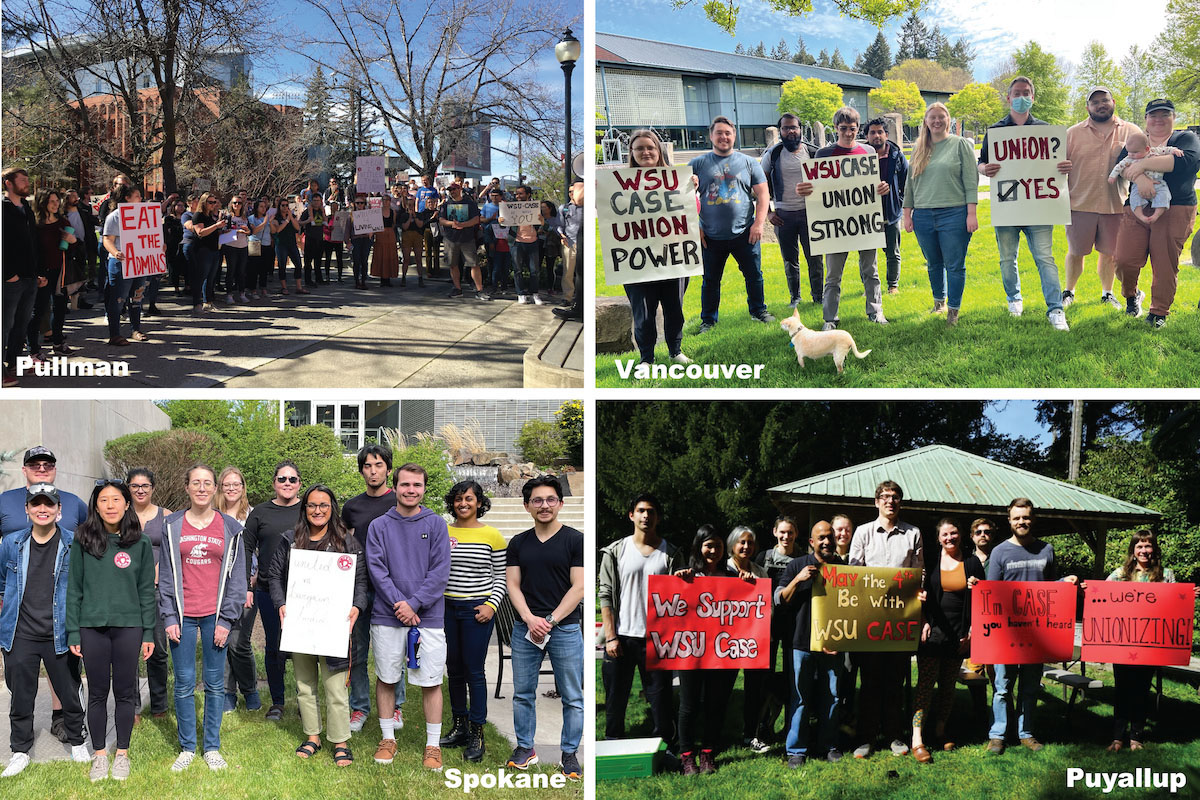 Academic Student Employees power WSU's learning and research missions. Yet they—like many others nationwide who have formed unions—struggle to make ends meet while pursuing their PhDs and making their way through the higher education career pipeline. Many spoke out about toxic work environments, discrimination, inadequate institutional support, and in too many cases, the prospect of being forced out of academia. In joining the growing movement to unionize in higher education, they're seeking not only to improve their own conditions but help change the national landscape.
"We were only able to achieve this tremendous victory by never losing sight of our goal, and that is to create a more equitable WSU and make higher education a more inclusive space for everyone. By forming a union, we have more power to make improvements in our lives, in the academic space for our students, and for the communities that benefit from our research," said Carla De Lira, an ASE in the Computer Science Department in Pullman.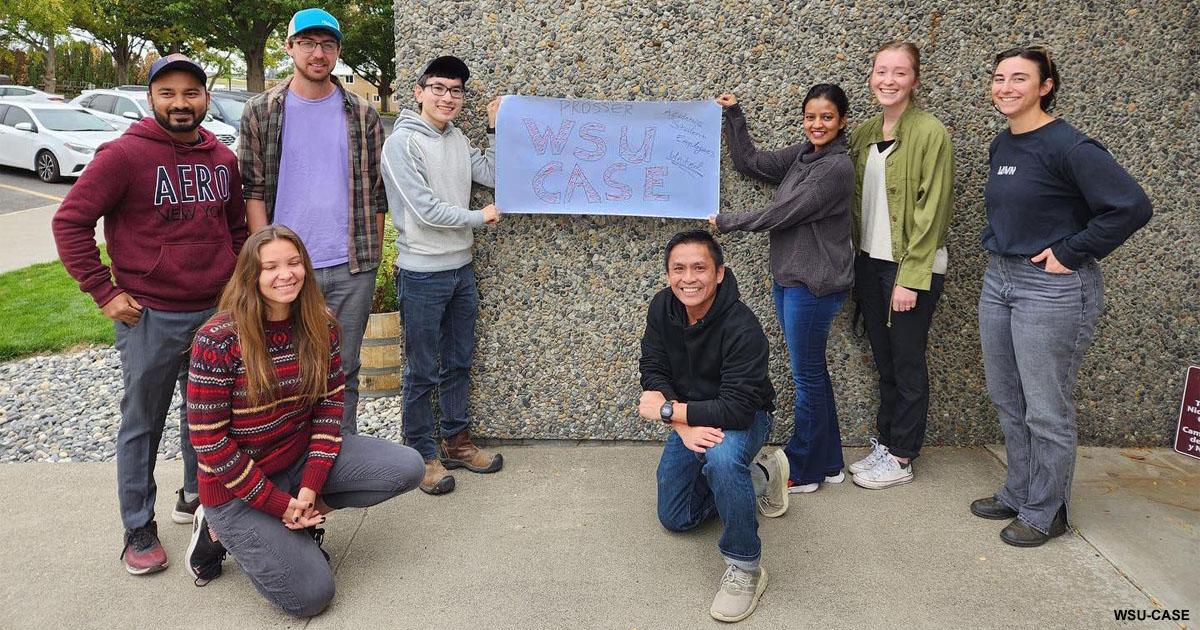 "Our work is not done, and in a lot of ways it's just beginning," said Ninh Khuu, an ASE studying Plant Pathology in Prosser. "Soon, we will begin gathering input on the most pressing problems ASEs are facing, from low compensation, to harassment and discrimination, to unequal treatment of international scholars, so that we can tackle those issues at the bargaining table—with an equal voice to the administration for the first time."
Sam Sumpter, President of UAW Local 4121, which represents ASEs and Postdocs at the University of Washington, responded to the news, "Our colleagues at WSU showed everyone what it looks like to come together against the odds, and win. We have their backs as they get set to bargain a strong first contract."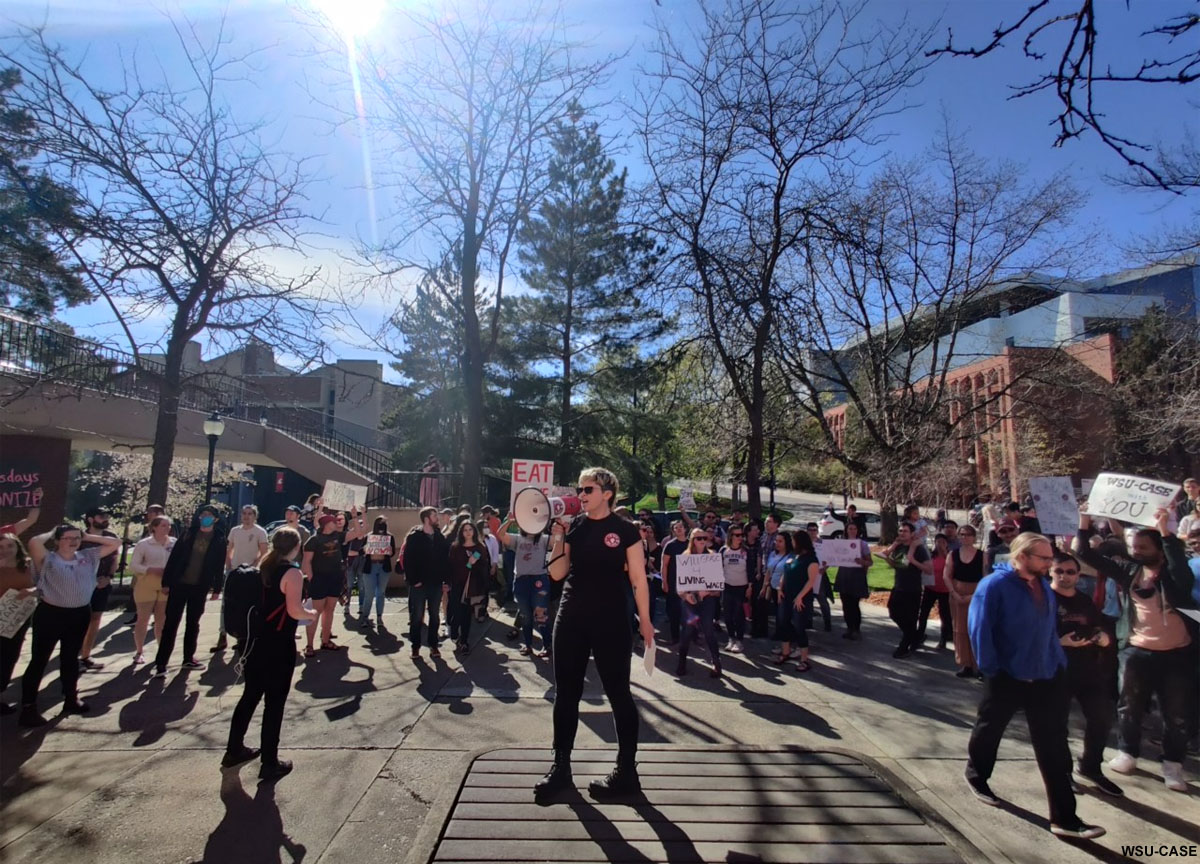 "Congratulations to student workers at WSU after a tremendous organizing effort," said Ron McInroy, Director of UAW Region 4. "Their collective voices will be heard as they bargain their first contract and create more equitable and inclusive workplaces."
"The UAW has a long and proud commitment to organizing higher education workers and improving their working conditions and quality of life," said UAW President Ray Curry. "Our union represents nearly 100,000 academic workers. Like the 17,000 Student Researchers at the University of California and the 1,500 Research Scientists/Engineers at the University of Washington who successfully organized in the past year, we stand with student workers at WSU as they join the ranks of other UAW members striving to raise the bar for academic workers everywhere."
Until now, WSU had been the only major public research institution on the continental U.S. west coast that did not have a union for student employees.
Find more information on WSU-CASE online.
Short URL: https://www.thestand.org/?p=112519
Posted by
David Groves
on Nov 4 2022. Filed under
LOCAL
. You can follow any responses to this entry through the
RSS 2.0
. Both comments and pings are currently closed.