New report links abortion access to economic security
The following is from the Economic Policy Institute (EPI):
WASHINGTON, D.C. (Jan. 24, 2023) — States with abortion restrictions or bans have lower wages, weaker labor standards, and higher levels of incarceration, according to a new EPI report. Given the consistent pattern of state abortion bans and negative economic outcomes, the results of the analysis underscore the connection between abortion access and economic mobility and financial security.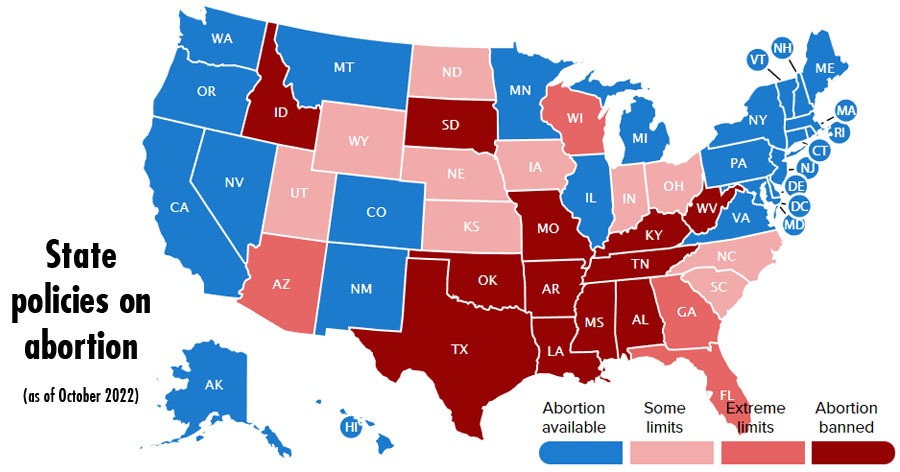 On average, states with abortion restrictions or total bans have:
Lower minimum wages ($8.17 compared with $11.92 in the abortion-protected states);
Unionization levels half as high as the abortion-protected states;
Only 3 in 10 unemployed people receiving unemployment insurance (compared with 42% in other states);
Lower rates of Medicaid expansion; and
An incarceration rate 1.5 times that of the states with abortion protections.
As the report explains, abortion access is an economic issue because access to, or denial of, abortion services directly impact labor market experiences and economic outcomes. The decision whether to and when to have children is an economic one with powerful effects on one's professional and personal life.
"Abortion has long been framed as a cultural, religious, or personal issue rather than a material 'bread and butter' economic concern," said Asha Banerjee, EPI economic analyst and author of the report. "In reality, abortion rights and economic progress are fundamentally intertwined, and the loss of abortion rights means the loss of economic security, independence, and mobility for millions of people. Specifically, in states where abortion has been banned or restricted, abortion bans are yet another economic policy that disempowers workers."
Following the Supreme Court overturning Roe v. Wade, the report argues that policymakers must recognize that abortion access is an economic issue with economic consequences and restore abortion access nationwide immediately. Further, policymakers must dismantle economic policies that have hurt workers for generations and support working people who are most negatively impacted by abortion bans and restrictions, including by raising the federal minimum wage and expanding Medicaid coverage.
---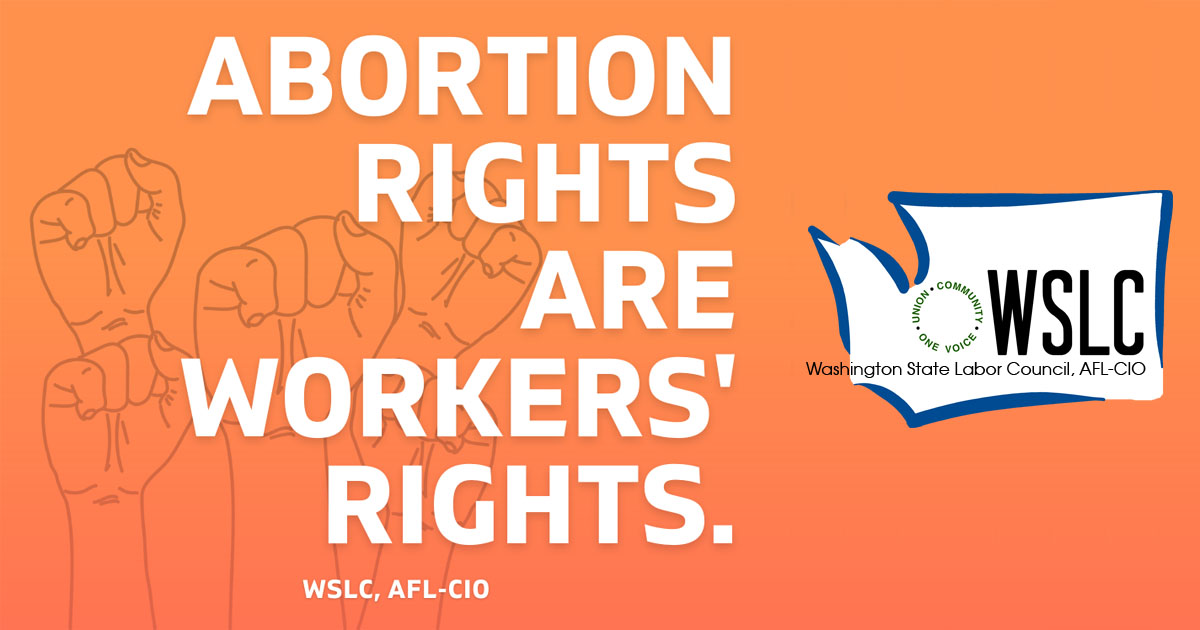 PREVIOUSLY at The Stand:
Amid attacks on abortion rights, unions must fight back (by Shaunie Wheeler James and Cherika Carter, June 27, 2022) — We have the tools to transform protests into concrete actions defending bodily autonomy.
WSLC: 'Reproductive rights are workers' rights' (May 3, 2022) — The Washington State Labor Council will fight to defend healthcare choices, abortion rights.
Short URL: https://www.thestand.org/?p=113838
Posted by
admin
on Jan 24 2023. Filed under
NATIONAL
. You can follow any responses to this entry through the
RSS 2.0
. Both comments and pings are currently closed.