Black leaders thrive | Mourning their mission | This is the deep state?
Monday, February 27, 2023
---
LOCAL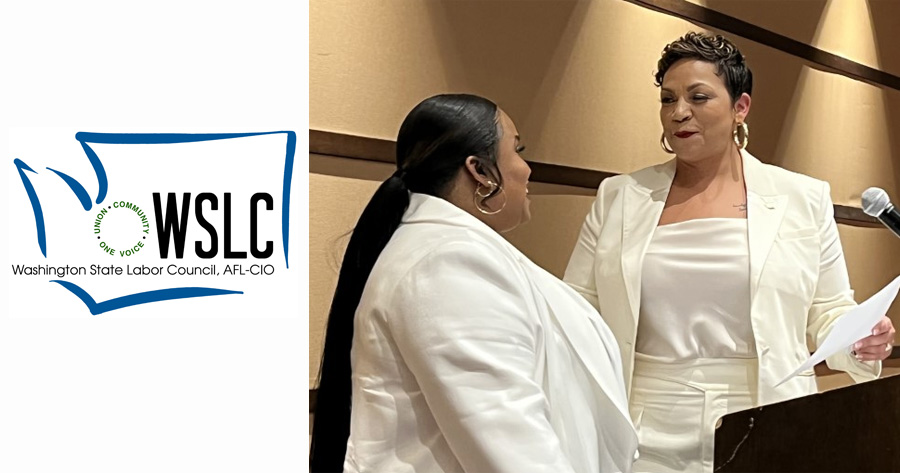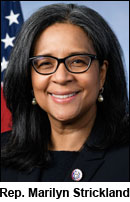 ► From the News Tribune — Black leadership thrives in the South Sound. Just look at the names on this list. (by U.S. Rep. Marilyn Strickland) — Black History is more than a month-long celebration to raise awareness about the contributions of Black leaders to our community and nation. It is an extraordinary time here in the South Sound to celebrate and highlight the growing number of Black leaders across sectors, inside and outside of government, and remind people that we are not a monolith… April Sims and Cherika Carter were selected by their peers to lead the Washington State Labor Council as President and Secretary-Treasurer, respectively. This duo is the first leadership team of Black women to lead an AFL-CIO state federation in the nation.
► From the Seattle Times — Canadian company buys Ostrom amid ongoing worker discrimination suit — A Canadian company recently purchased Ostrom Mushroom Farms, a major producer in the Pacific Northwest that's still embroiled in a civil rights and discrimination lawsuit brought by state Attorney General Bob Ferguson. After first reaching out to United Farm Workers organizers in 2020, the Ostrom workers eventually voted last June to unionize.
The Stand (Feb. 24) — Ostrom Mushroom sold; UFW blasts new anti-union owners
► From the Cascadia Daily News — Overtime over budget at Bellingham Fire Department — Overtime at the Bellingham Fire Department is costing the city an extra $1.8 million a year, and city leaders want to know why. On Monday, city council members will get some answers from Fire Chief Bill Hewett.
---
THIS WASHINGTON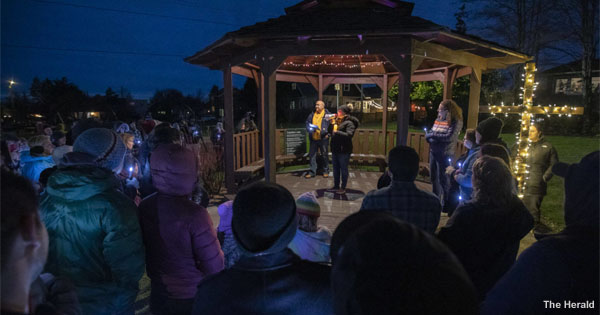 ► From the (Everett) Herald — 'We are drowning': At vigil, Providence's Everett nurses mourn mission — Nurses and elected officials gathered Saturday in a candlelight vigil to advocate for safe staffing standards in light of increasing patient loads and rapidly rising burnout. Providence nurses have reported drastic rises in workloads since the beginning of the pandemic, attributed mainly to understaffing. Several Providence nurses have testified before lawmakers in Olympia during this year's legislative session to advocate for laws mandating safe staffing standards, often known as nurse-patient ratios, that they said would protect workplace safety and ensure quality patient care.
► From the Yakima H-R — WA lawmakers consider bill to require and enforce nurse staffing minimums in hospitals — A bill pushing for state-enforced nurse-to-patient ratios has been making its way through the Legislature. If it passes, Washington will be the second state in the country and the first in 20 years to have nurse-to-patient ratios.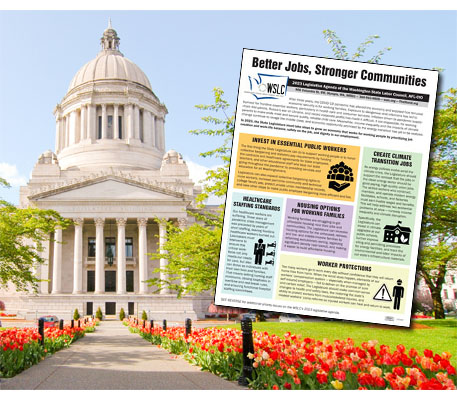 TODAY at The Stand — Status report on pro-worker bills in Olympia — A substitute version of the healthcare safe staffing bill advanced from the Senate Ways & Means Committee, where similar legislation died last year. A substitute version of the bill removes provisions requiring the Department of Labor and Industries to adopt rules establishing safe staffing standards. Instead, that agency and the state Department of Health will set up an advisory committee to develop a uniform staffing plan.
► From KUOW — WA unemployment bill to benefit unauthorized workers likely won't survive — A bill that would provide benefits for people typically excluded from unemployment has received strong support from workers, immigrant rights organizations, and industry groups. But it did not survive Friday's cutoff deadline.
► From the Columbia Basin Herald — State Senate approves safety measures for road workers — SB 5272 authorizes the use of speed safety camera systems in active highway work zones.
► From KUOW — Will commercial airport site search in WA get do-over in Olympia? — A bill that would effectively do-over Washington's search for a new commercial airport has passed a key committee vote in Olympia.
► From Crosscut — Free school lunch for all is off the table, but WA may expand access — State lawmakers are considering an extension of the meal program, lowering the threshold for schools to offer free school meals to all students.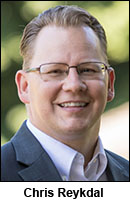 ► From the Seattle Times — State schools leader says WA isn't doing enough to fund education — State schools Superintendent Chris Reykdal is sounding the alarm that a declining birthrate and "perfect storm" of financial pressures could roil school district finances in years to come.
► From the Spokesman-Review — Despite recent historic investments into child care, workforce is still struggling in Washington — State and federal support for child care centers have increased access to many families and kept a number of providers open, despite the COVID-19 pandemic. But even historic state investments into the system have not been enough to support the child care workers, who often leave the profession for higher paying jobs with better benefits. Fewer staff means fewer children who can be served by them.
► From the (Everett) Herald — Start on road to replace gas tax with per-mile fee — The voluntary program would begin work to eventually replace the gas tax and its declining revenues.
---
AEROSPACE

► From the PS Business Journal — Boeing's 787 delivery halt expected to be short-lived — Delivery delays for Boeing's popular 787 Dreamliner will likely mean some revenue volatility for the company's commercial airplanes division in the coming year. Boeing said 787 production will continue apace while it reviews documentation that led to the halt in deliveries.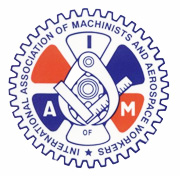 ► From the IAM — Machinists union reaches strong tentative agreements with Lockheed Martin covering 4,000 workers — Highlights of the agreements include historic pay raises, healthcare cost reductions, and increased retirement security. IAM Aerospace Chief of Staff Jody Bennett said:
"The IAM has proven once again that we are most powerful aerospace and defense union in the world. This Negotiating Committee put everything they had into securing a fair and equitable agreement for our membership. They have succeeded in delivering an agreement for our members' consideration that will improve the well-being of them, their families and their communities."
EDITOR'S NOTE — Ready to get paid what you're worth? Get more information about how you can join together with co-workers and negotiate a fair return for your hard work. Or go ahead and contact a union organizer today!
---
THAT WASHINGTON
► From the Washington Post — Emboldened by its majority, House GOP turns up heat on federal workers — A newly empowered GOP House majority is eager to ramp up scrutiny of the army of civil servants who run the government's day-to-day operations. The effort includes seeking testimony from middle- and lower-level workers who are part of what Republicans have long derided as the "deep state."
► From the Washington Post — Top labor official, union leader among contenders for Labor Secretary — The White House is vetting top labor official Julie Su and the president of the country's largest flight attendants' union, Sara Nelson, to lead the Department of Labor after Labor Secretary Marty Walsh steps down in March. Leaders of the organized labor movement have also recommended the outgoing executive director of the National Football League's union, DeMaurice Smith.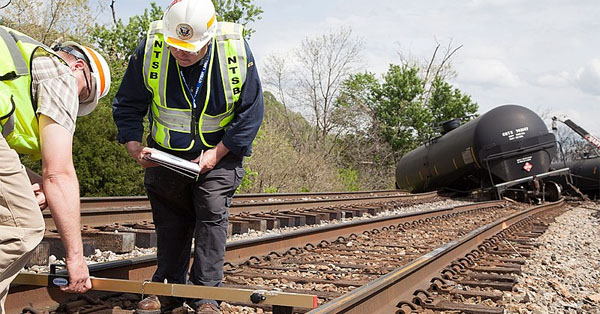 ► From the Washington Post — Here's how to fix freight rail after the Ohio derailment debacle (editorial) — In the past decade, America's freight rail companies have become zealots for efficiency. Trains are longer, and they don't stop as often. Unprofitable customers are gone. Scheduling is meticulous. Nearly 60,000 jobs disappeared since 2015. The companies' stock prices and profitability have surged. Still, derailments are at historic lows. But the East Palestine accident has shown how deficient the industry has been when it comes to investing in upgrades. Many trains still rely on a Civil War-era braking system, and they aren't using the latest detectors that experts say could have caught the deteriorating bearing months before that fateful day.
► From The Hill — Recession or not, Americans feel like they're poorer — Half of American respondents say they are worse-off financially than a year ago, according to a Gallup poll released this month. In nearly 50 years of polling on this question, only once before have so many people reported dwindling fortunes: during the Great Recession of 2008 and 2009.
► From the Washington Post — Biden's student loan forgiveness program comes before Supreme Court — Tuesday's oral arguments will focus on the limits of executive power — and who has standing to challenge the $430 billion loan initiative
---
NATIONAL
► From ABC — African American labor trailblazers honored at luncheon hosted by A. Philip Randolph Institute — Several African American union and labor trailblazers were honored on Saturday as the Memphis A. Philip Randolph institute held their annual awards luncheon. National AFL-CIO Secretary Treasurer Fredrick Redmond is the first African American to be elected to the second highest office of the AFL-CIO.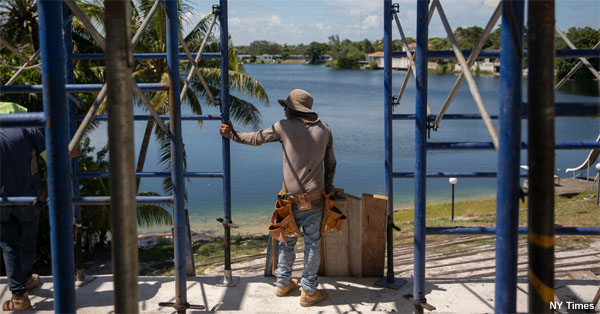 ► From the NY Times — Alone and exploited, migrant children work brutal jobs across the U.S. — Arriving in record numbers, they're ending up in dangerous jobs that violate child labor laws — including in factories that make products for well-known brands like Cheetos and Fruit of the Loom.
► From NPR — Child labor violations are on the rise as some states look to loosen their rules — Child labor violations have been on the rise since 2015 after declining for years, according to data from the U.S. Labor Department's Wage and Hour Division.
► From Reuters — Aviation industry turns to childcare, free iPhones to lure workers — The North American aviation industry is wooing workers with daycare centers, cheaper transport and free iPhones to compete in a tight market where salaries for entry-level, low-skilled jobs often lag those at e-commerce companies like Amazon.
► From the NY Times — As oil companies stay lean, workers move to renewable energy — Solar, wind, geothermal, battery and other alternative-energy businesses are adding workers from fossil fuel companies, where employment has fallen.
► From Reuters — Union Pacific CEO to step down as hedge fund presses for change — Lance Fritz said on Sunday he would step down this year to make way for new leadership, after hedge fund Soroban Capital Partners called for him to be replaced.
---
The Stand posts links to Washington state and national news of interest every weekday morning by 10 a.m.
WASHINGTON IS A UNION STATE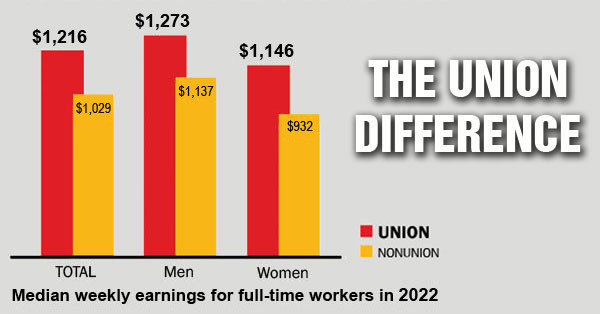 CHECK OUT THE UNION DIFFERENCE in Washington state: higher wages, affordable health and dental care, job and retirement security.
FIND OUT HOW TO JOIN TOGETHER with your co-workers to negotiate for better working conditions and respect on the job. Or go ahead and contact a union organizer today!