International Women's Day | Fed up in Yakima | Howard stops ducking
Wednesday, March 8, 2023
---
INTERNATIONAL WOMEN'S DAY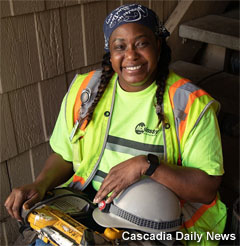 ► From the Cascadia Daily News — Pipefitter details struggles, successes of being a woman in construction — International Women's Day, celebrated March 8, emphasizes the need for equity in opportunities for women, not just equality. Some industries, like trades jobs, have adjusted hiring to meet diversity ratios — a set proportion of women and women of color in the workforce they must reach in order to receive government funding.  Those ratios, and a push for more diversity in the workforce are part of the reason Curtistine Billups, a 55-year-old from Everett, landed her current role as a pipefitter 11 years ago. Through the UA Local 26 and 32 unions, she has worked up and down the Interstate 5 corridor.
► From the Washington Post — It's International Women's Day. How did women's rights fare this year? — As the world marks International Women's Day on Wednesday, the United Nations has warned that the world is 300 years away from gender equality, with hard-won progress toward the goal "vanishing before our eyes." Speaking Monday, U.N. Secretary General António Guterres warned that "women's rights are being abused, threatened and violated around the world."
---
LOCAL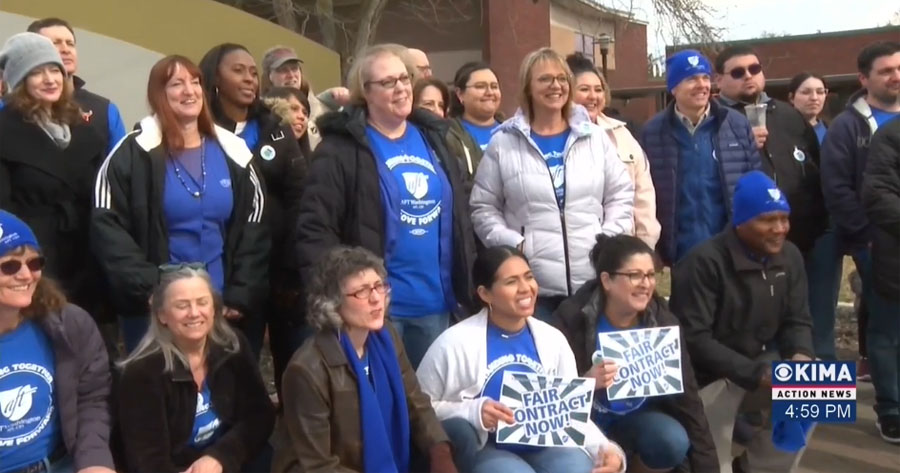 ► From KIMA — Staff unions at Yakima Valley College fed up with board of trustees — Faculty and staff unions at Yakima Valley College are frustrated with the school not addressing the concerns they have. they say they have been seeing problems going on for years and have continuously bringing them up, but school leaders haven't listened. "We would love to see the people valued as highly as the ground by this administration," said Rachel Dorn, the AFT Yakima President.
TAKE A STAND — The unions are asking the public to support them by coming to the Yakima Valley College Board of Trustees meeting this Thursday, March 9 at 4:30 p.m. at S. 16th Ave. and Nob Hill Blvd.
► From KOMO — Seattle transit union calls for more protections for workers exposed to fentanyl smoke — The union that represents Seattle transit workers is advocating for stronger protections against drug use and smoke exposure on trains and buses. ATU 587 President Ken Price told KOMO News that workers are reporting an increase in issues with people smoking fentanyl on transit:
"It's appalling that these drivers continue to have to go through this. They are fed up."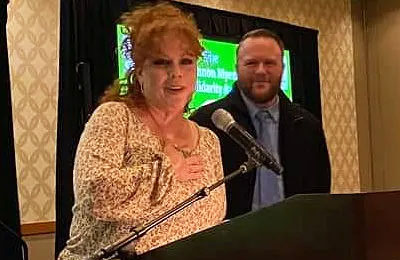 ► From the Cowlitz-Wahkiakum CLC — A night to remember: The 2nd Annual SW Washington Labor Awards — Feb. 25 saw nearly 200 union members and working people as yet unaffiliated with Organized Labor brave the snow and ice to gather at the Vancouver Hilton for the Second Annual Southwest Washington Labor Awards. The evening kicked off with a joint presentation of the newly-renamed Shannon Myers In Solidarity Award by the Southwest Washington Central Labor Council and Cowlitz Wahkiakum Central Labor Council to former SWWACLC President Shannon Myers.
► From the (Everett) Herald — Community Transit drops employee COVID vaccine requirement — After a year with it in place and three years after the first known U.S. COVID case, the CEO announced the change.
► From the PSBJ — In long-term deal, Alaska Airlines nearly triples Longacres footprint — Big Tech is shedding office space in Seattle and Bellevue, but Alaska Airlines is growing at Longacres in Renton.
► From the PSBJ — Providence Swedish head Guy Hudson to step down
---
THIS WASHINGTON



The Stand (updated TODAY) — Status report on pro-worker bills in Olympia — The deadline for bills to pass from their houses of origin is today (Wednesday).
The Stand (Mar. 7, 2023) — Urge senators: Pass SB 5269 to promote manufacturing in WA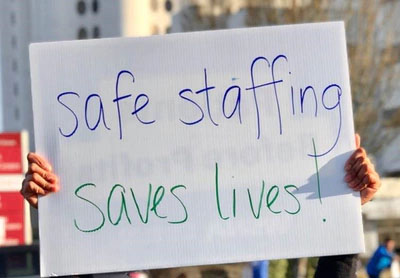 ► From the (Everett) Herald — A handshake, a deal then hospital staffing bill emerges from Senate — Hospital executives and nurse union leaders achieved detente late last month in their years-long battle on staffing levels. They only had a handshake, not a deal. Agreement required several more days of negotiations between the two groups and a handful of state senators, drafting every word in a bill prescribing procedures for drafting, deploying and enforcing of staffing plans. On Monday, the product of those labors, SB 5236, cleared the Senate on a 35-13 vote. It now heads to the House.
► From the Spokesman-Review — Washington State Senate passes safe staffing standard, in compromise between hospitals, unions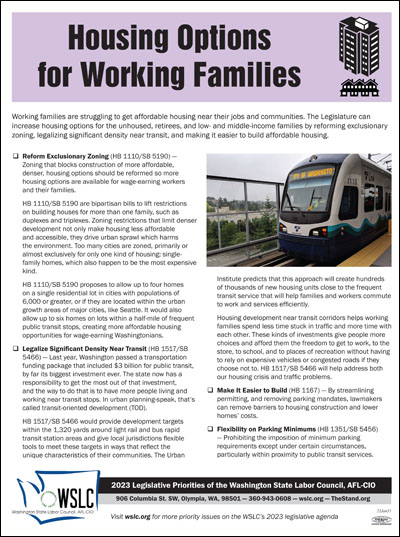 ► From the Spokesman-Review — Bill to limit single-family housing in Washington picks up steam with House passage — A bill that would strip single-family zoning regulations from neighborhoods across the state to allow duplexes or fourplexes to be built passed the House late Monday. The measure, which passed 75-21 with bipartisan support, is aimed at alleviating the housing shortage by encouraging builders to put more people into existing city neighborhoods rather than encouraging urban sprawl.
EDITOR'S NOTE — The Washington State Labor Council, AFL-CIO supports HB 1110. Zoning that blocks construction of more affordable, denser housing should be reformed so more housing options are available for wage-earning workers and their families.
► From the Seattle Times — WA's first greenhouse-gas-allowance auction raises estimated $300 million — Washington's first auction of greenhouse-gas pollution allowances raised an estimated $300 million in a closely watched sale as companies, consumers and the Legislature get their first glimpse of the cost of emitting in the state.
---
AEROSPACE

► From the Seattle Times — Boeing delays 767 and Air Force tanker deliveries over supplier error — A supplier's manufacturing quality mistake has prompted Boeing to delay deliveries of 767 freighter aircraft and 767-based KC-46 refueling tankers for the U.S. Air Force, the company confirmed Tuesday. Boeing is investigating the extent of the problem to determine which aircraft will need a lengthy fix.
► From Reuters — Boeing nears 737 MAX deal with Japan Airlines — Japan Airlines Co. is close to placing an order for more than 20 Boeing 737 MAX airplanes as it renews its medium-haul fleet, industry sources said on Wednesday.
---
THAT WASHINGTON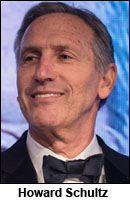 ► From the Guardian — Starbucks CEO to testify before Senate over opposition to stores unionizing — The Starbucks CEO, Howard Schultz, has agreed to testify before a Senate committee investigating the company's intense opposition to national efforts to unionize its stores. Sen. Bernie Sanders had threatened to subpoena Schultz if he refused to appear before the U.S. Senate Health, Education, Labor and Pensions (Help) committee. Sanders said Schultz had "refused to answer any of the serious questions we have asked" for over a year.
► From the LA Times — How touchy-feely Starbucks became the poster child for illegal union-busting (by Michael Hiltzik) — Few American companies strive to project as warm and welcoming an image as Starbucks, in its treatment of customers and workers alike. That may have ended with a ruling last week by a NLRB judge, who cited the coffeehouse chain for "hundreds of unfair labor practices" amounting to "egregious and widespread misconduct demonstrating a general disregard for the employees' fundamental rights."
► From the Washington Post — Biden to propose 5.2 percent federal pay increase, largest in 43 years — The raise would be the largest pay increase for the workforce of 2.1 million executive branch employees since a 9.1 percent increase in 1980. But it would fall short of the 8.7 percent raise called for in legislation introduced in the House and Senate and backed by several Democrats and federal employee unions.
► From The Hill — Biden launches battle on Capitol Hill with call for Medicare tax hike — President Biden fired the opening shots of the battle over spending and taxes that will consume Capitol Hill this year when he proposed on Tuesday a 5 percent Medicare surtax on people who earn more than $400,000 a year.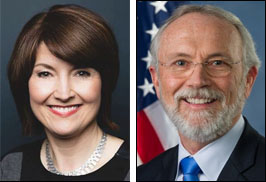 ► From the NY Times — House GOP prepares to slash federal programs in coming budget showdown — Hard-right House Republicans are readying a plan to gut the nation's foreign aid budget and make deep cuts to health care, food assistance and housing programs for poor Americans in their drive to balance the federal budget. The outline includes eliminating Obamacare expansions to Medicaid. Nearly 40 states have accepted federal funding for expansion under the Affordable Care Act, providing health care coverage for an estimated 12 million individuals living near or below the poverty line.
► From the Washington Post — This bill could make the four day workweek a reality –Rep. Mark Takano (D-Calif.) reintroduced a bill in the House that would make the 32-hour workweek a national standard and lower threshold triggering overtime compensation for most employees. The bill has been endorsed by 4 Day Week Global, the AFL-CIO, SEIU and the UFCW.
EDITOR'S NOTE — It's co-sponsored by Rep. Pramila Jayapal (D-WA, 7th).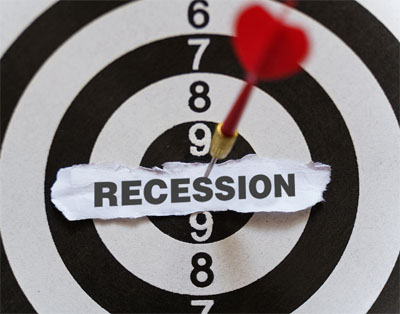 ► From the Guardian — The U.S. central bank is poised to cause untold hardship to millions of Americans (by Robert Reich) — As chairman of the Federal Reserve board, Jerome Powell is making his semi-annual policy report to Congress this week. I have an urgent question for Powell that I hope members of Congress will also ask: how can he justify further rate hikes in light of America's staggering inequality? Powell and his colleagues on the Fed's open market committee are considering pushing interest rates much higher in their quest to get inflation down to their target of 2%. They believe higher interest rates will reduce consumer spending and slow the economy. With all due respect, this is unnecessary – and unjust.
► From the AP — Tucker Carlson amplifies Jan. 6 lies with GOP-provided video
► From the Washington Post — 'Just a lie': Senate Republicans blast Tucker Carlson's Jan. 6 narrative
---
NATIONAL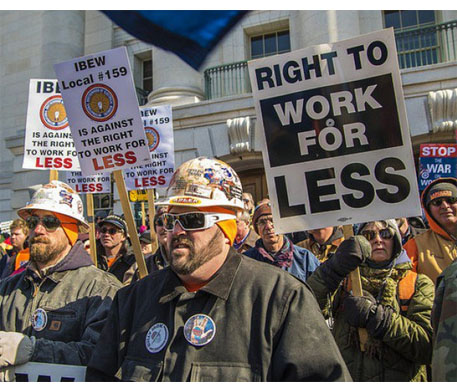 ► From the Detroit News — Michigan House set to vote on repeal of right to work Wednesday — The Democratic-led Michigan House is expected to push through legislation Wednesday that would repeal the state's right-to-work law and reinstate Michigan's prevailing wage law, delivering on an early promise by Democrats who took control of both chambers in January.
The Stand (April 19, 2016) — The racist past and present of 'right-to-work' laws — Of all the language-twisting political slogans of our time, few have had so long a lease on life as the phrase "right-to-work." Right-to-work laws are rooted in the quest for super-exploited labor. They are used to justify racial exclusion, destroy established collective bargaining agreements, and derail workers' right to organize a workplace.
► From the AP — Safety agency opens probe of Norfolk Southern rail accidents — Federal investigators are opening a wide-ranging investigation into one of the nation's biggest railroads following a fiery derailment on the Ohio-Pennsylvania border last month and several other accidents involving Norfolk Southern, including the death of a train conductor Tuesday.
► From Trains.com — Unions sue BNSF over outsourcing of locomotive repairs — A group of unions announced Tuesday that they have filed suit against BNSF Railway over outsourcing of locomotive inspections, maintenance, and repairs, claiming the railroad is cutting its mechanical workforce to boost profits and failing to act in good faith under its existing labor agreements.
► From Reuters — American Airlines prepared to match Delta's pilot pay rates, CEO says — American Airlines is prepared to match the pay rates and profit-sharing formula that rival Delta Air Lines has provided in its new pilot contract, Chief Executive Robert Isom said on Tuesday. Delta's new contract provides a 34% cumulative pay increase, a lump-sum one-time payment, reduced health insurance premiums and improvements in holiday pay, vacation, company contributions to 401(k) and work rules.
EDITOR'S NOTE — Ready to get paid? Get more information about how you can join together with co-workers and negotiate a fair return for your hard work. Or go ahead and contact a union organizer today!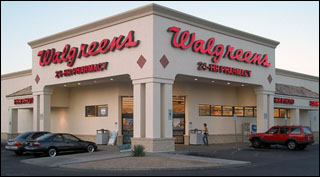 ► From the LA Times — Walgreens is despicable for bowing to pressure not to sell abortion pills in some states (editorial) — In a post-Roe era when states are trying to restrict abortion, including medication abortion, which is more easily available than a surgical abortion, it's outrageous for a drugstore chain to be in any way connected to thwarting access. Abortion care is healthcare, and that should be Walgreens' primary concern. It also sets a dangerous example that could induce more people to try to bully businesses into taking away people's right to healthcare.
► From the AP — Arkansas GOP Gov. Sanders signs law loosening child labor protections — Arkansas Gov. Sarah Huckabee Sanders (R) signed into law this week legislation that rolls back significant portions of the state's child labor protections.
► From the USA Today — Whiskey fungus sparks work stoppage at Jack Daniel's site as property owners file lawsuit
---
The Stand posts links to Washington state and national news of interest every weekday morning by 10 a.m.
WASHINGTON IS A UNION STATE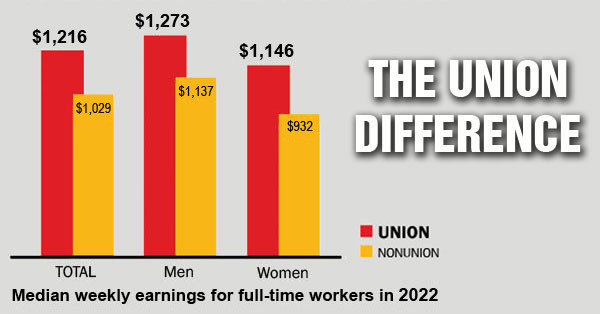 CHECK OUT THE UNION DIFFERENCE in Washington state: higher wages, affordable health and dental care, job and retirement security.
FIND OUT HOW TO JOIN TOGETHER with your co-workers to negotiate for better working conditions and respect on the job. Or go ahead and contact a union organizer today!