Refuse to quit | Women need Julie Su | Clarence's best buddy
Friday, April 14, 2023
---
LOCAL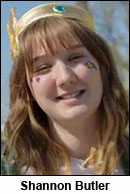 ► From Common Dreams — Why I keep working at Starbucks despite its union-busting (by Shannon Butler of Bellingham) — I stay because that's exactly what the company fears, they want us to feel disposable, weak, and worthless. However, through the union, I have been shown that does not have to be true. I stay because this company can be so much more, and we are the ones going to make that a reality. I stay for the day we win our first contract and know that this fight has been all worth it.
EDITOR'S NOTE — Good jobs are created by people who refuse to quit. Get more information about how you can join together with co-workers and negotiate for better wages and working conditions. Or go ahead and contact a union organizer today!
► From the Cascadia Daily News — WWU absorbs 3% budget cut — Western Washington University's planned solutions will avoid staffing cuts and spiking tuition rates, administrators say, but the announcement of a budget cut still sent a shockwave of stress through the university.
---
AEROSPACE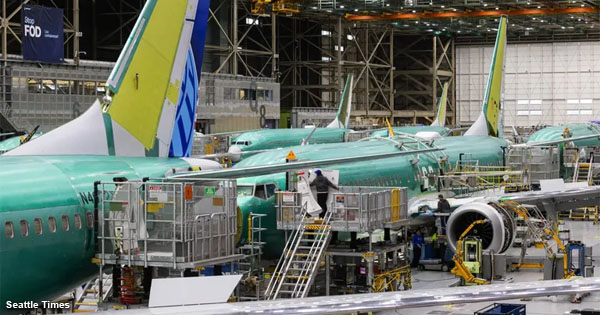 ► From the Seattle Times — Boeing 737 MAX production hit by a new defect in supplier part — Only days after reporting a surge in 737 MAX jet deliveries last month, Boeing revealed Thursday deliveries of the aircraft will be substantially slowed due to a new defect in a part from supplier Spirit AeroSystems. The defect will require rework on finished MAXs not yet delivered as well as those currently on the assembly line. Spirit said the newly discovered problem may date back four years, and so could potentially affect most of the planes built since the jet was grounded in 2019 after two fatal crashes.
► From Reuters — Boeing shares tumble as parts issue halts deliveries of some 737 MAXs — Boeing shares fell 6% in premarket trading on Friday after the U.S. planemaker halted deliveries of some 737 MAXs due to a new supplier quality problem by Spirit AeroSystems. Spirit, which manufactures fuselage, thrust reversers, engine pylons and wing components for the 737 MAX airplanes, slumped 14%.
---
THIS WASHINGTON



► From the Seattle Times — Gov. Inslee, lawmakers quibble over WA transportation budget — Gov. Jay Inslee's administration sent a blistering letter last week to the chairs of the House and Senate transportation committees, warning that their budget proposals would lead to broken promises and poorly maintained roads. "The capital project lists look robust, but the practical constraints of delivering the projects and the unrealistic financial plan is a set-up for failure and disappointment," reads the letter from David Schumacher, director of the state Office of Financial Management.
---
THAT WASHINGTON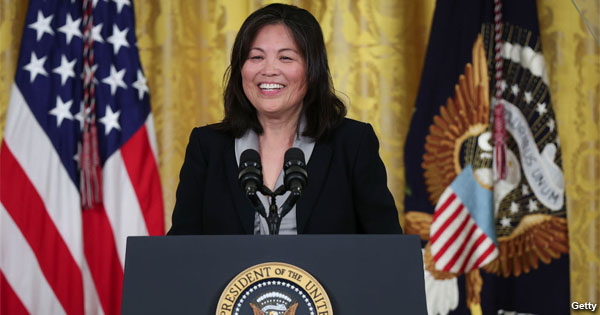 ► From Ms. Magazine — Women need Julie Su as our next Labor Secretary. The labor movement is ready to fight for her. (by Liz Shuler) — If you've been paying attention the past 18 months, you know workers across America are having a moment. Women are leading the way, as we have so often in the labor movement's history. We're leading strikes at Starbucks, and organizing unions at companies like Amazon and Google. Julie Su will help workers at the highest levels of power, too—the same way 90 years ago, the country's first female labor secretary, Francis Perkins, did pioneering work under Franklin Delano Roosevelt to define the New Deal. As the first woman to lead the AFL-CIO—a federation of unions that represents 12.5 million working people, from construction workers to actors to teachers to WNBA players—I couldn't be more excited.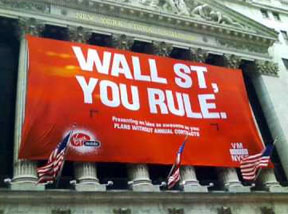 ► From the Washington Post — Nomination for U.S. Labor Department secretary in jeopardy — Even as the Senate Health, Education, Labor and Pensions Committee is scheduled to take the first step toward her confirmation to head the Labor Department on April 20, Su faces a tough road. The business community, including the International Franchise Association, has lobbied against her, saying her policies have hurt small businesses and franchises.
► From Reuters — Biden administration urges action on child labor from meat companies — Meat companies should examine their supply chains for evidence of child labor, the Biden administration said in a letter sent to top meatpacking companies on Wednesday.
► From The Hill — Biden administration urges return to office for federal workers — New guidance from the Office of Management and Budget urges federal workers to return to the office full-time, while still allowing some flexibility for working from home.
► From the AP — Supreme Court won't block $6B student debt relief settlement — The Supreme Court on Thursday allowed a roughly $6 billion legal settlement to go forward that will cancel student loans for hundreds of thousands of borrowers who say they were misled by their schools.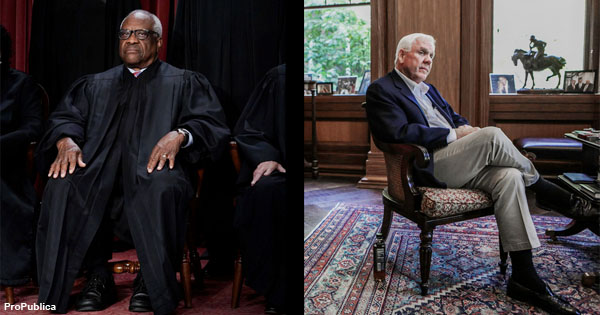 ► From ProPublica — Billionaire Harlan Crow bought property from Clarence Thomas. The justice didn't disclose the deal. — The transaction is the first known instance of money flowing from Crow to the Supreme Court justice. The sale netted the GOP megadonor two vacant lots and the house where Thomas' mother was living. Soon after the sale was completed, contractors began work on tens of thousands of dollars of improvements on the two-bedroom, one-bathroom home. The renovations included a carport, a repaired roof and a new fence and gates.
► From the Washington Post — Clarence Thomas enters the danger zone (by Ruth Marcus) — The matter of Clarence Thomas's relationship with billionaire Harlan Crow has now entered new territory, treacherous for the justice and the court on which he serves.
---
NATIONAL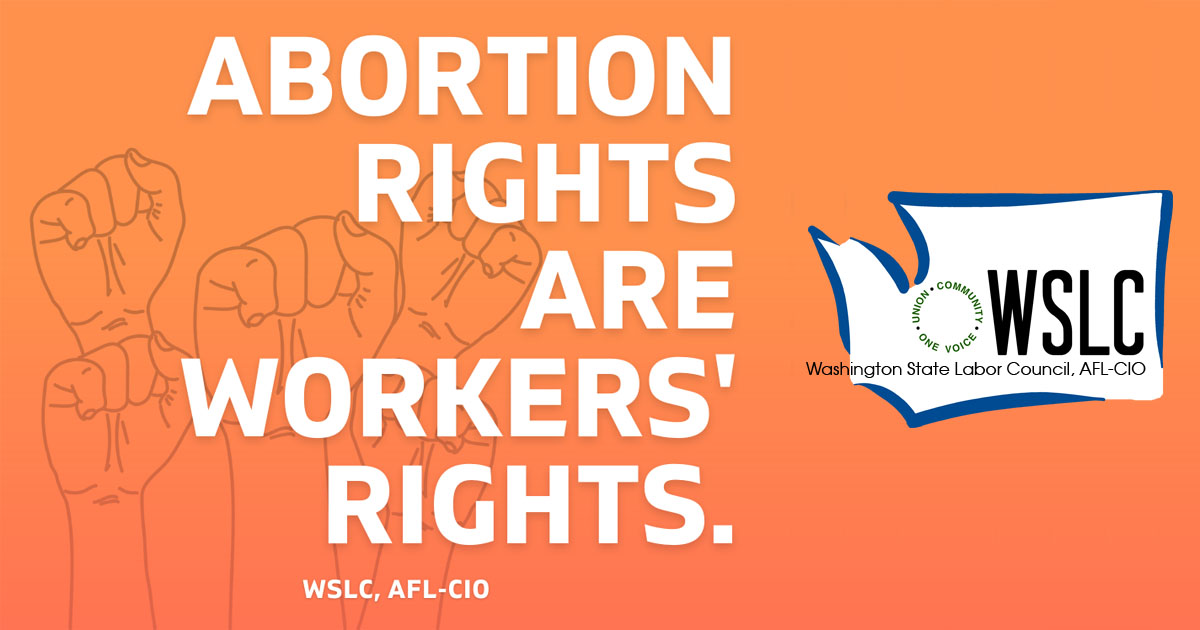 ► From the Washington Post — DeSantis signs Florida bill banning abortion after six weeks of pregnancy — The measure, which outlaws the procedure before many people know they're pregnant, cuts off what has become a critical access point for abortion care in the South since the Supreme Court overturned Roe v. Wade.
► From Jacobin — Abortion rights are workers' rights (by Anne Rumberger) — Amid escalating attacks on abortion rights, health care workers at Planned Parenthood are forming unions — and their employers are retaliating. In a post-Roe world, the fight for reproductive justice and the struggle for labor rights are intimately linked.
► From North Jersey.com — Rutgers University faculty strike continues for fourth day as talks progress — Educators, clinicians, librarians and researchers continued their walkout Thursday as an unprecedented strike by three Rutgers University unions representing 9,000 faculty members entered its fourth day on all three campuses.
---
T.G.I.F.
► This one goes out to Supreme Court Justice Clarence Thomas. His bestest billionaire buddy and benefactor Harlan Crow reportedly has a "garden of evil" at his Dallas home that features statues of evil dictators in world history. The Republican mega-donor also has a collection of memorabilia said to include a signed copy of Adolf Hitler's "Mein Kampf," two paintings by Hitler himself, Nazi medallions and linen napkins embroidered with the iconography of the Third Reich. Oh, but Harlan says he's not celebrating evil, just memorializing these dictators' atrocities. But as New York Times columnist Jamelle Bouie points out, "When we want to memorialize an atrocity or a crime — when we want to remember the consequences and costs of evil — we focus on the victims… You won't find a statue of Osama bin Laden at ground zero."
---
The Stand posts links to Washington state and national news of interest every weekday morning by 10 a.m.
WASHINGTON IS A UNION STATE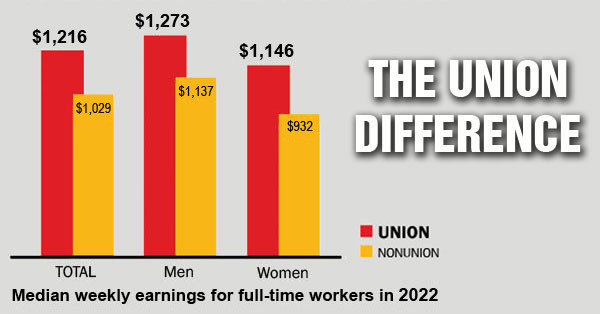 CHECK OUT THE UNION DIFFERENCE in Washington state: higher wages, affordable health and dental care, job and retirement security.
FIND OUT HOW TO JOIN TOGETHER with your co-workers to negotiate for better working conditions and respect on the job. Or go ahead and contact a union organizer today!