UW Researchers, Postdocs set strike date of June 7
Hundreds will walk off job unless contract agreement is reached
The following is from UAW 4121:
SEATTLE (May 26, 2023) — On Thursday, hundreds of Postdocs and Research Scientists/Engineers (RSEs) at the University of Washington turned out for a mass action, the latest escalation in their contract campaigns. Each bargaining unit made the democratic decision to strike, and set a strike date of June 7 should their unit not reach agreement with UW Administration. Postdocs and Researchers then staged a work-in, occupying several rooms in an administration building, to impress upon the University Administration the importance of their demands.
"A strike is a last resort—we don't look forward to the disruption to our research, but our demands are critical to enabling us to focus on the work we love and which makes UW a top-tier research institution. Unfortunately, the University Administration has put us in this position and a strike is the only remaining option to secure fair contracts," said Katie Osterhage, Research Scientist in Family Medicine.
"Researchers at this university are struggling to afford the basics like rent and putting food on the table. And yet instead of paying Postdocs fairly, UW would rather insist that we aren't covered by the Washington minimum wage law—contrary to a clear choice by voters in this state that people should be paid a living wage," said Luci Baker, Postdoctoral Scholar in Mechanical Engineering.
"While we've reached agreement on several key demands, UW refuses to acknowledge that RSE parents and caregivers need more support, and that we deserve access to the same sexual harassment prevention program that is available for Postdocs and student employees. These are core equity demands that would make UW research stronger and more inclusive," said Deborah Nemens, Research Scientist in the School of Environmental and Forest Sciences.
"As one of the 6,000 Academic Student Employees at the University of Washington, I am signing the pledge to respect the picket line. I stand in solidarity with Postdocs and Researchers as my fellow academic workers—and because the way they're treated by UW in bargaining has implications for our future contract negotiations," said Anastasia Schaadhardt, Academic Student Employee in the Information School.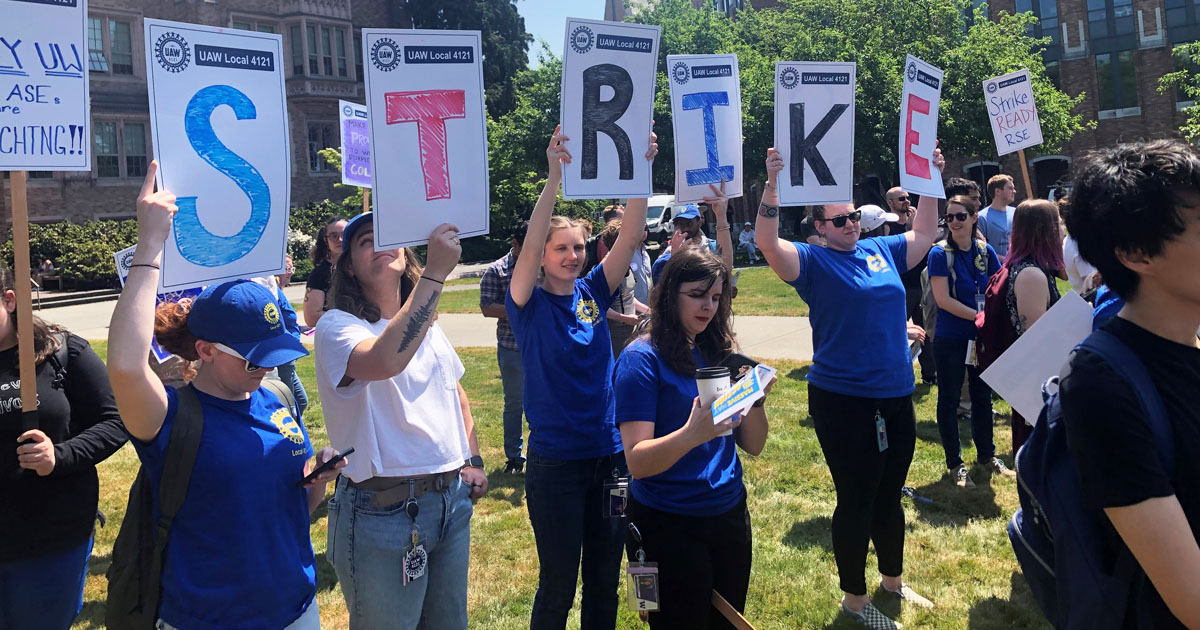 RSEs and Postdocs often work closely together, and—along with their other unionized colleagues, Academic Student Employees—are key to powering the University's research operation, which brings over $1 billion per year in research grants and contracts. These groups are escalating their contract campaigns to draw attention to the University's unlawful behavior that has delayed negotiations and created obstacles to reaching agreement. In particular, the Unfair Labor Practices hinge on the University's efforts to evade the state law governing overtime and wage standards for salaried employees.
This mass action comes on the heels of several other escalations. On May 11, Postdocs and RSEs packed a UW Board of Regents meeting; during the public comment period they implored the Regents to use their power to urge UW Administration to reach agreement with their units. On April 24, hundreds of Postdocs and RSEs rallied at the main campus, and again on May 1 at South Lake Union campus, in support of fair contracts. It also comes in the wake of successful strike authorization votes by both units. Of the members voting, a resounding 96.3% of Postdocs voted yes to authorize their bargaining team to call a strike if necessary; and 91.7% of RSEs voting voted yes. On April 19, they received strike sanction from the MLK Labor Council and the Joint Council of Teamsters 28.
RSEs won their union election in June, 2022 and have been in negotiations with UW for their first-ever contract since August. Postdocs began in October 2022; their collective bargaining agreement expired on January 31, 2023.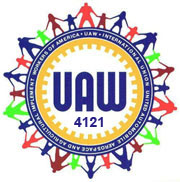 Postdocs and RSEs are part of UAW 4121, the union of just shy of 1,500 staff researchers, 900 Postdocs, and over 6,000 Academic Student Employees at UW. Academic Student Employees at UW last held a strike in 2018. The UAW represents 100,000 higher education workers across the U.S., including more academic student employees and more postdoctoral scholars than any other union.
Short URL: https://www.thestand.org/?p=117307
Posted by
admin
on May 26 2023. Filed under
LOCAL
,
TAKE A STAND!
. You can follow any responses to this entry through the
RSS 2.0
. Both comments and pings are currently closed.