WA Cares launch | 'Labor's feeling powerful' | Roads, bridges, trails (oh my)
Wednesday, June 28, 2023
---
THIS WASHINGTON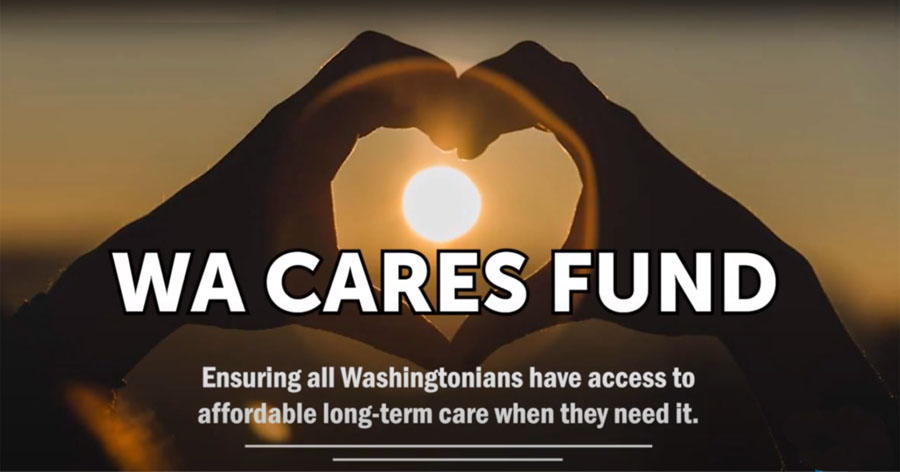 ► From DSHS — WA Cares July 1 launch will mark critical milestone in preparing Washingtonians for long-term care challenges — The WA Cares Fund, Washington state's new long-term care insurance program, launches on Saturday, July 1, when more than three million Washingtonians will begin earning benefits. By contributing 0.58% of each paycheck to WA Cares through automatic payroll deductions during their working years, workers will earn access to a $36,500 lifetime benefit (adjusted annually for inflation) to help pay for long-term care services when needed.

FROM The Calendar at The Stand — The Washington State Labor Council, AFL-CIO is partnering with We Care For WA Cares to host an important Q&A for WSLC-affiliated unions on Thursday, June 29 at 3 p.m. Learn more about WA Cares and how it's making sure working Washingtonians have access to long-term care when they need it. You can join in person or remotely. Join in person at the WSLC Seattle office, 321 16th Ave. S. or RSVP to get the Zoom link.
► From Crosscut — WA's new capital gains tax brings in millions more than expected — Washington's tax collections are coming in higher than expected, fueled in part by the new tax on capital gains. Projected revenue collections for the state's 2023–25 operating budget have increased by almost $327 million.
► From the Olympian — DOC to cut use of solitary confinement by 90% over 5 years, close minimum security site — Larch Corrections Center in Clark County will close this fall due to a declining prison population, according to a press release from DOC. DOC will offer jobs at other facilities to the 115 employees now working at its 240-bed facility.
► From the Tri-City Herald — Huge out-of-state surge in E. Washington abortions since Idaho, Texas bans — In the first five months of 2022, before Idaho's abortion ban took effect in August just two Idaho abortion patients came to the Kennewick Planned Parenthood clinic. But in the first five months of this year, 91 patients from Idaho came to Kennewick.
► From the Skagit Valley Herald — Hearing held on proposed rules related to temporary farmworker housing — Proposed changes to state rules on temporary farmworker housing include the addition and clarification of various terms, a new section on ventilation, and changes to the section on disease prevention and control.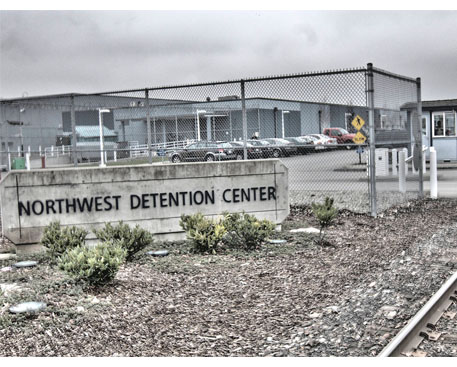 ► From the LA Times — California tried and failed to ban for-profit ICE detention centers. What does that mean for other states? — In a win for private prison contractors, a final judgment last month declared California's landmark ban on private prisons and immigrant detention facilities unconstitutional as applied to private detention contracts for U.S. Immigration and Customs Enforcement and other federal agencies. The ruling affects a case in Washington state, where lawmakers in 2021 also banned privately operated immigrant detention facilities, prompting the GEO Group to sue over its facility in Tacoma. In a June 22 filing, State Attorney General Bob Ferguson wrote that as long as the decision in the California case remains the law of the 9th Circuit, Washington "will not enforce" the statute against the Northwest ICE Processing Facility.
► From the News Tribune — I tried to take down the MAGA Trump GOP as an independent. It didn't work. (by Chris Vance) — The independent path is a dead end. No matter what voters tell pollsters early in a race, when November comes, most will retreat to their partisan corner because they know that voting for an independent may help elect the party they hate the most. So, the path for my Reaganite, now-moderate, Never Trump tribe is to either fight to restore the GOP to its former center-right path or replace it with a new party.
---
AEROSPACE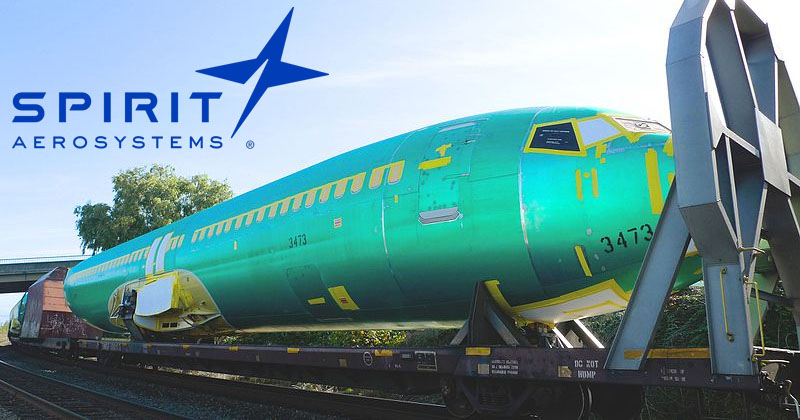 ► From KCUR — Machinists Union endorses second contract offer from Spirit — The Machinists Union on Tuesday recommended its 6,000 members approve a new contract offer from Spirit AeroSystems. Union workers at the facility have been on strike for four days. Under the new contract proposal, all weekend overtime would be voluntary. Only Sundays were voluntary under the previous offer. The contract would also make no changes to existing health care plans. Union members will vote Thursday on the new offer.
► From the PS Business Journal — Analyst: Boeing supplier's contract offer heralds 'difficult new reality' for aerospace industry — Aerospace analyst Richard Aboulafia:
"It's not just Spirit that will pay more for labor. It's their suppliers, too. And pretty much all suppliers in this industry will be impacted by one big contractor's higher wages. Labor is feeling powerful, and wants to regain lost ground. We haven't seen this dynamic in many decades. We're in uncharted turf, because while jetliner contracts do allow for some inflation protection, we don't know the limits, and we don't know the particulars of everyone's contracts."
► From Reuters — Boeing says about 90% of China 737 MAX jets have resumed commercial operations — China grounded all Boeing 737 MAX jets in the country following the crash of a 737 MAX jet operated by Ethiopian Airlines in March 2019.
---
NORTH OF THE BORDER
► From Business Intelligence for BC — Unifor announces union drive for Amazon workers in Metro Vancouver — The union announced the drive Wednesday after an in-person event near an Amazon fulfillment centre warehouse in New Westminster that included an appearance by Chris Smalls, president of the Amazon Labor Union in the U.S.
EDITOR'S NOTE — Smalls will be among the featured speakers at the Washington State Labor Council, AFL-CIO 2023 Convention on July 18-20 in SeaTac.
---
THAT WASHINGTON
► From the Washington State Standard — Roads, bridges, trails, ports: White House awards $2.2B in transportation grants — The U.S. Department of Transportation will send more than $2.2 billion in grants to state, tribal and local governments under a grant program that was expanded under the 2021 bipartisan infrastructure law. At least nine projects involving Washington state are slated to receive combined funding of about $107 million from this round of transportation grants.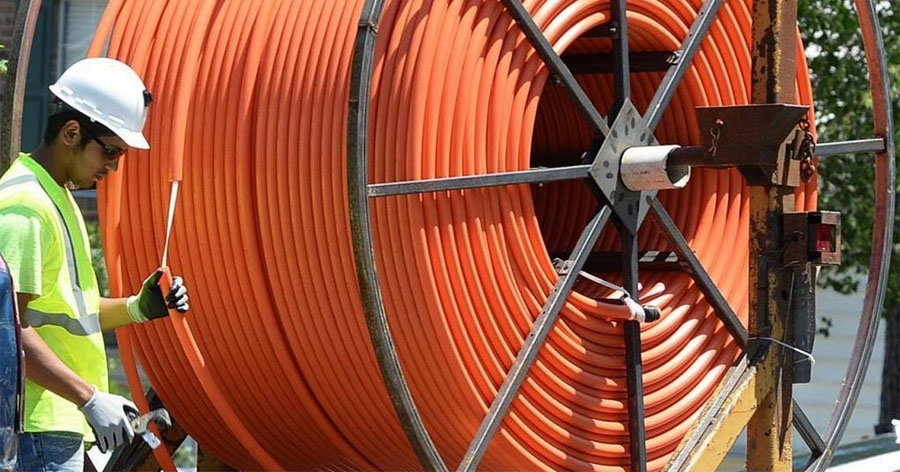 ► From the Bellingham Herald — $11.7 million in federal funding to help bring broadband access to Whatcom communities — A total of $11.7 million in federal funding has been secured to expand high-speed internet access across the Puget Sound and bring so-called "middle mile" improvements to underserved areas such as Point Roberts, Washington.
► From HuffPost — Nearly 40% of U.S. energy workers are now in green jobs — More than 3.1 million American workers, nearly 40% of the total workforce employed in the energy industry, spent more than half their time in jobs that aligned with the United States' climate goals last year ― with gigs in solar, wind and electric vehicles making up about half the new hires.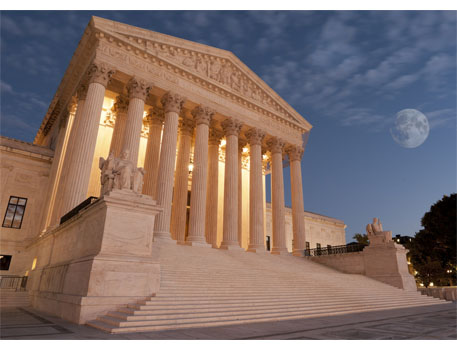 ► From Politico — Supreme Court denies state legislatures the unchecked power to set election rules — In a 6-3 ruling, the justices affirmed the power of state courts to review state laws governing federal elections — a decision that rejects a once-fringe legal theory pushed by Republicans.
► From The Hill — Retirement talk surrounding Thomas, Alito raises stakes for 2024 election — Lawmakers are looking ahead to the 2024 election as a pivotal opportunity to shape the future of the Supreme Court because of the possibility that conservative Justices Clarence Thomas, 75, and Samuel Alito, 73, could retire.
► From Roll Call — HHS has limited options as millions lose Medicaid — States are disenrolling residents from Medicaid at a breakneck pace, even though a large percentage of those losing coverage are still eligible for the program. But the unique structure of the jointly run federal and state program means there's little the Biden administration can do to prevent poor people from losing health care.
► From the Washington Post — Push to tie Medicaid to work is making a comeback. Georgia is at forefront. — Recent moves in Washington, D.C. and Atlanta reflect a renewed determination among conservatives in various parts of the country to tie eligibility for the largest form of public health insurance to work.
---
NATIONAL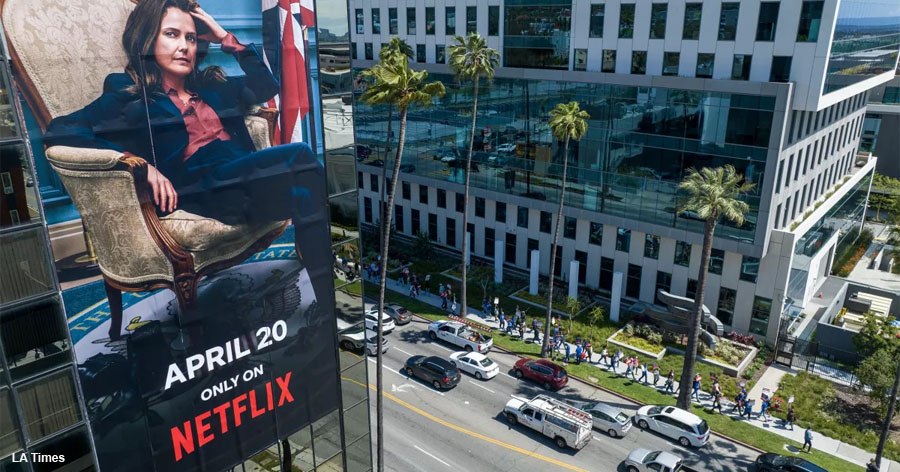 ► From the LA Times — Is it time to boycott Netflix? How streaming consumers could shape the writers' strike (by Mary McNamara) — The AMPTP has had years to figure out a contract that would address the issues and avert any kind of strike. Years. Instead, they have chosen to appear shocked — shocked to find that the writers in particular have so many demands. Instead, they have decided to wring every cent they can from unfair compensation systems, and now to precipitate a strike during which no one is getting paid. So at what point can — and should — the consumers step in? The WGA has not called for a boycott of streamers, but how surprising would it be if some people, concerned about the local economy, begin to think that the money spent on streaming services isn't worth it in the middle of a strike that those streaming services caused?
► From the LA Times — Netflix turns to South Korean writers and crews as Hollywood strikes. But they feel exploited too
► From KCRW — Hotel workers can't afford to live in LA, consider July 4 strike — More than 15,000 hotel workers in Los Angeles and Orange Counties could strike as soon as Independence Day weekend, if contract negotiations with employers over raises and benefits continue to stall. Their current contract expires at midnight on June 30.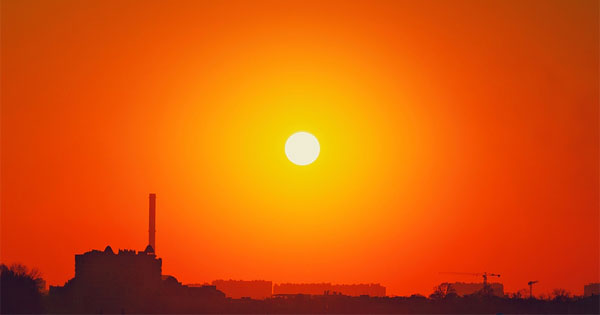 ► From the NY Times — Brutal heat wave is expected to spread across the South — The dangerous heat, with temperatures are expected to be up to 20 degrees above normal, crippling Texas and other parts of the Southeast is forecast to spread north and east.
► From My San Antonio — Texas USPS workers start early to avoid heat after mail carrier's death — It's a means to handle the record-breaking heat wave in Texas.
► From the NY Times — In battle over direction of Texas, an unlikely casualty: water breaks — A change in Texas state law will wipe away local labor requirements, such as water and rest breaks required in Austin, leaving workers like construction worker Karla Perez to count on their employers to provide time to rest and rehydrate. It's part of a sweeping effort by the Republican-dominated State Legislature to exert control over its Democratic-led major cities, which have become increasingly assertive in pushing progressive policies at the local level. Perez said:
"Workers are going to die. There's no way around it."
The Stand (March 27) — L&I proposes permanent rules to protect workers from heat
► From NPR — Detroit, Chicago and the Midwest are blanketed by haze from Canada — Smoke from Canadian wildfires is smothering U.S. cities. Air quality warnings are in effect across the Midwest as officials warn of hazardous conditions.
The Stand (May 15) — L&I proposes wildfire smoke rules to protect outdoor workers
---
The Stand posts links to Washington state and national news of interest every weekday morning by 10 a.m.
Short URL: https://www.thestand.org/?p=118006
Posted by
admin
on Jun 28 2023. Filed under
DAILY LINKS
. You can follow any responses to this entry through the
RSS 2.0
. Both comments and pings are currently closed.