AFL-CIO votes to endorse President Biden for re-election
The following is from the AFL-CIO:
WASHINGTON, D.C. (June 16, 2023) — The General Board of the AFL-CIO—representing 60 unions and more than 12.5 million workers—voted today to endorse President Joe Biden and Vice President Kamala Harris for re-election in 2024. The endorsement vote marks the earliest the AFL-CIO has ever voted to endorse in a presidential election, triggering an unprecedented mobilization that will engage millions of working people over the course of nearly 17 months on the Biden–Harris record of transforming the economy to one that works for all.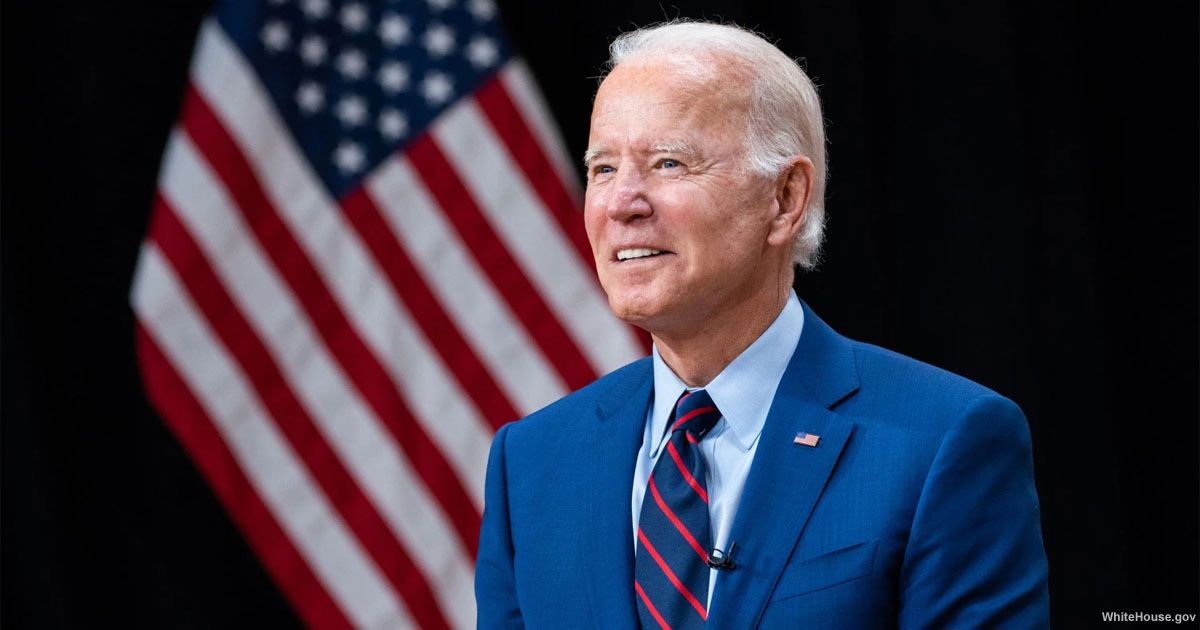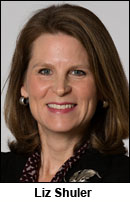 "There's absolutely no question that Joe Biden is the most pro-union president in our lifetimes," said AFL-CIO President Liz Shuler. "From bringing manufacturing jobs home to America to protecting our pensions and making historic investments in infrastructure, clean energy and education, we've never seen a president work so tirelessly to rebuild our economy from the bottom up and middle out. We've never seen a president more forcefully advocate for workers' fundamental right to join a union. Now, it's time to finish the job. The largest labor mobilization in history begins today, supercharged by the excitement and enthusiasm of hundreds of thousands of union volunteers who will work tirelessly to re-elect a president they know has our backs and will always fight for us."
There's never been an election more critical to the future of working people. Worker organizing is happening at a pace not seen in decades, from coffee shops to tech to higher education to the manufacturing shop floor. The transition to a clean energy economy and historic federal investments in good jobs creates the opportunity to transform the economy for generations to come. But this promise will only be realized if President Biden and Vice President Harris are re-elected to another four years.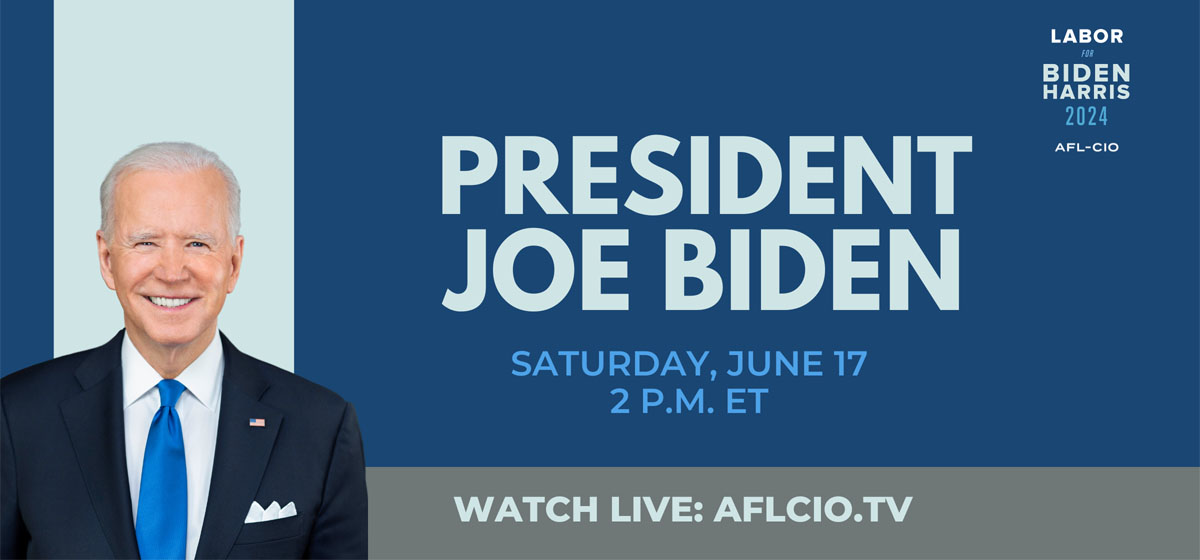 TUNE IN SATURDAY TO WATCH LIVE — Working people helped to elect Joe Biden in 2020, and we're gearing up to do it again. We're hosting a Labor for Biden member event with the president himself tomorrow in Philadelphia. Tune in to aflcio.tv at 11 a.m. PT on Saturday, June 17.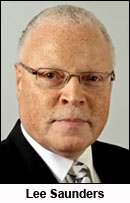 "Before Joe Biden and Kamala Harris were sworn in, the pandemic was raging and the economy was in free fall," said AFSCME President Lee Saunders. "Our country is in far better shape today because of their leadership. This election is between a president who respects and protects working people and political extremists hellbent on reversing our progress and destroying our fundamental freedoms."
"The Biden–Harris administration has consistently advanced policies that empower workers, created opportunities for everyday people, and promoted the well-being of working families," Electrical Workers (IBEW) International President Kenneth Cooper said. "As a direct result of these efforts, the Biden–Harris administration has overseen robust economic growth, increased worker wages and achieved the lowest unemployment rate in 50 years."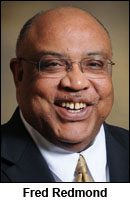 "Made in America isn't just a slogan to this president, it's a demand for a brighter future in which no worker is left behind," said AFL-CIO Secretary-Treasurer Fred Redmond. "Joe Biden and Kamala Harris are building an American economy that respects and values all of us, no matter our race, ethnicity, gender, sexual orientation or where we're from. He's rebuilding America, brick by brick, through good jobs and opportunity for all. That's the future we want for our kids and that's why the labor movement is going all-in to deliver another four years to President Biden."
Over the next 17 months, the labor movement will run its largest campaign ever to engage working people one on one on kitchen-table issues and President Biden's accomplishments. The AFL-CIO's campaign will be critical in battleground states where the union vote will prove decisive. When engaged, union members turn out at much higher rates than the general public. Millions of conversations at the door and in the worksite will be supplemented with cutting-edge digital outreach, peer-to-peer texting and other tactics to ensure we're reaching workers on the issues that matter most to them. Hundreds of thousands of union volunteers are the backbone of this mobilization and will begin engaging voters immediately.
"I'm excited to knock on doors again to win another term for the most pro-union administration of my life, led by Joe Biden and Kamala Harris," said Carlos Padilla, a cook and a UNITE HERE Culinary Union member in Nevada. "In 2020, I was one of the thousands of members of my union that canvassed for months, even before we had a COVID vaccine. That's because our federal government needed to step up during a global crisis. And from the moment they took office, President Biden and Vice President Harris have shown they have our back, starting with the American Rescue Plan. I was laid off for months, and thanks to this relief package—led by the administration—and its funding for 100% COBRA coverage, I could keep my employer [provided] health care for free until I got back on my feet. I look forward to working hard for Joe Biden and Kamala Harris so that they can keep working hard for us!"
In an unprecedented show of unity, many other unions announced their endorsements of the Biden–Harris ticket today as well. Click here for more quotes from union leaders on individual union endorsements.
Short URL: https://www.thestand.org/?p=117780
Posted by
David Groves
on Jun 16 2023. Filed under
NATIONAL
. You can follow any responses to this entry through the
RSS 2.0
. Both comments and pings are currently closed.