Mergers kill stores | Stand Up strike expands | Shutdowners skip town
Friday, September 22, 2023
---
LOCAL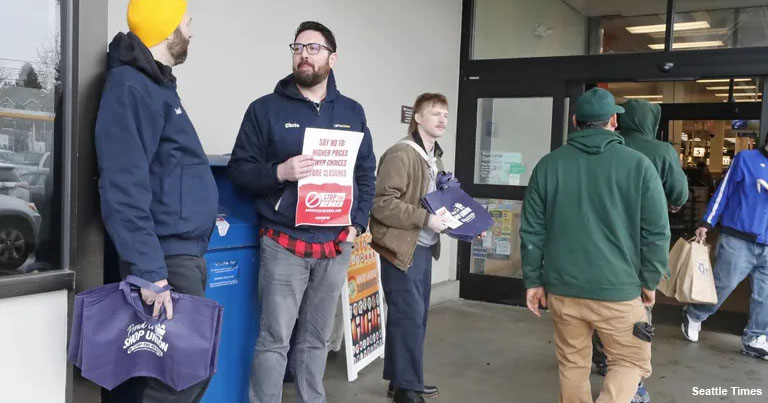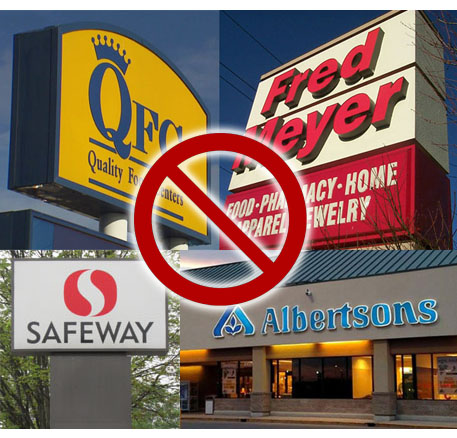 ► From the Seattle Times — Kroger, Albertsons say merger preserves WA stores. History says otherwise. — When Kroger and Albertsons announced plans this month to sell 413 grocery stores, including 104 in Washington, as part of their proposed merger, the two retailers offered reassuring words for workers, shoppers and regulators. But the fate of the 413 stores, whose locations haven't been disclosed, isn't so straightforward, experts say. For starters, the no-closure language almost certainly doesn't bar C&S from closing or selling stores in the future. Some merger critics go further. The UFCW, which represents more than 100,000 Kroger and Albertsons employees, argues that the sale may be structured in a way that actually encourages C&S to sell certain locations as real estate, instead of trying to run them as grocery stores.
The Stand (July 27) — Urge FTC to block Kroger-Albertsons merger — UFCW 367 calls on the community to contact the FTC, voice concerns over proposed megamerger.
► From KUOW — Will those 413 Kroger and Albertsons stores stay open–or be sold for their land value? — Union leaders representing grocery workers are denouncing the proposed sale of 413 Kroger and Albertsons stores across the country as part of the merger. They question whether the buyer, C&S Wholesale Grocers, intends to operate the stores.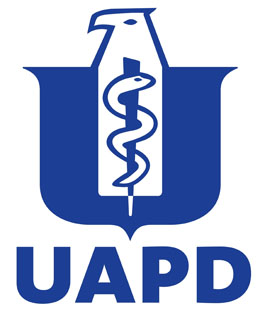 ► From the Cascadia Daily News — PeaceHealth clinicians vote to unionize — About 90 mid-level providers at PeaceHealth won the right to unionize, after votes cast by physician assistants, nurse practitioners and certified nurse midwives were counted this week. The PeaceHealth clinicians, who work outside hospitals in Whatcom and Skagit counties, accepted a proposal to join the Union of American Physicians and Dentists (UAPD) with 75% of the vote.
TODAY at The Stand — PeaceHealth clinicians win union election with UAPD
► From the Tri-City Herald — Starbucks baristas claim 'monumental win' to unionize in Prosser. The 3rd in Eastern WA — A nationwide campaign to unionize Starbucks workers claimed its first Tri-Cities area victory this week as employees at a Prosser store voted 21-6 to join Starbucks Workers United.
EDITOR'S NOTE — Ready for a voice at work? Get more information about how you can join together with co-workers and negotiate a fair return for your hard work. Or go ahead and contact a union organizer today!
► From the union-busting Columbian — Battle Ground teachers reach tentative agreement on new contract — The Battle Ground Education Association reached a tentative agreement on a new contract with Battle Ground Public Schools Wednesday, potentially ending a monthslong bargaining process. The union — which represents about 800 teachers, counselors and other staff — will vote on the tentative agreement Tuesday, Sept. 26.
---
UAW STRIKE



► From the AP — Strikes against automakers spread to 38 locations in 20 states, Stellantis and GM are targeted — UAW President Shawn Fain said Friday the union will expand its strike against major automakers by walking out of 38 General Motors and Stellantis facilities in 20 states. The UAW on Friday targeted distribution centers, not production plants. The three strikes that began at plants Ford, GM and Stellantis plants one week ago will go on, the union said. Ford was spared additional strikes because the company has met some of the union's demands during negotiations over the past week.
EDITOR'S NOTE — Among the additional strike locations: Portland! UAW Local 492 is now on strike at the Chrysler Parts Distribution Center, 10030 SW Allen Blvd​. in Beaverton, Ore.
Who is ready to #StandUp !? Four parts distribution centers in our Region will walk off the job at 12pm EST, 9am PST today. There is only one way we win this fight: together. #StandUpUAW #Region6StandUp pic.twitter.com/xUtNiHOSQ6

— UAW Region 6 (@uawregion6) September 22, 2023
► MUST-READ from the Washington Post — Autoworkers used to be the best-paid workers in the U.S.  What happened? — In the past year, workers in motor vehicle manufacturing earned about $32.70 an hour on average, or 30 percent less than they did at their 2003 peak, after adjusting for inflation. What happened? U.S. manufacturing jobs began to shift to nonunionized factories in the South. And the UAW made big pay concessions around the time of the Great Recession in 2008, when Detroit's Big Three automakers — General Motors, Ford and Chrysler, now part of Stellantis — were fighting to survive… At the crux of workers' complaints: Many of them feel worse off than their parents and older relatives who worked in the industry. Vincent Tooles, who assembles Jeep Wagoneers for Stellantis in Warren, Mich., said his father was making $32 an hour working for Chrysler in 2002, after 34 years of service. Tooles makes $20.60 after three years on the job. He said:
"I feel like we're the only industry probably in the country that has [gone] down in pay over the last 30 years."
► From More Perfect Union — Americans broadly support the UAW strike, regardless of party — A new poll shows that Americans overwhelmingly support the strike, and even a plurality of self-identified conservatives back the UAW.
► From The Hill — UAW files complaint against Sen. Tim Scott over threats to fire workers if they strike
► From the AP — Trump says he always had autoworkers' backs. Union leaders say his first-term record shows otherwise.
---
THIS WASHINGTON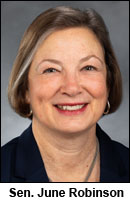 ► From the Washington State Standard — Washington Senate's budget-writing panel gets a new leader — Sen. June Robinson (D-Everett) was named Thursday as the new chair of the Senate Ways & Means Committee, the budget-writing panel responsible for developing tax policies and deciding how the state spends billions of dollars each year. The full Senate will confirm the selection when it convenes in January for the 2024 session. She will succeed Christine Rolfes, who left the Senate earlier this year following her appointment to the Kitsap County Board of Commissioners.
---
THAT WASHINGTON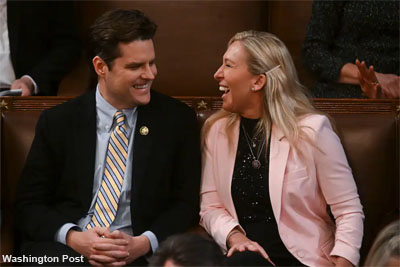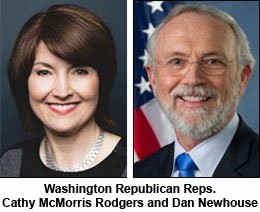 ► From the Washington Post — U.S. braces for calamitous, costly government shutdown in eight days — Millions of federal employees and active military service members will stop receiving paychecks — but many will be forced to report to work anyway. Some national parks may close, museums could shutter and airports nationwide might see new disruptions and delays. And the most pivotal federal aid programs — including those assisting the victims of the deadly wildfires in Maui — could struggle to provide urgently needed support. In only eight days, the U.S. government is set to shut down, unleashing real and wide-ranging financial hardship on American families, workers and businesses. The lapse in funding would mark a fundamental breakdown in an ever-divided, intransigent Washington, where lawmakers this year have struggled — time and again — to fulfill their most basic fiscal responsibilities.
► From Roll Call — House GOP leaders scrap spending bill votes amid infighting
EDITOR'S NOTE — Washington's House Republicans, Reps. Cathy McMorris Rodgers and Dan Newhouse, have little to say about the looming shutdown except that they hope Democrats and Republicans can work together to avoid it. Democrats stand ready to pass a continuing resolution to keep the government open while budget talks continue. As for Republicans…
► From The Hill — Alarm bells ring as lawmakers prep for possible shutdown — House Republicans left town Thursday without a deal for a short-term funding patch, also known as a continuing resolution, scrapping expected weekend votes.
Last time there was a government shutdown, 800,000 Americans were furloughed or worked without pay.

But enjoy your weekend. https://t.co/wAz1SpInV5

— President Biden (@POTUS) September 21, 2023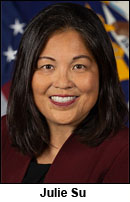 ► From Politico — Su prevails in GOP challenge to her status as acting Labor chief — The Biden administration is not violating any federal law by allowing acting Labor Secretary Julie Su to serve indefinitely despite her stalled Senate nomination, according to a Government Accountability Office report issued Thursday.
► From the AFL-CIO — AFL-CIO applauds redesignation of TPS for Venezuela — AFL-CIO President Liz Shuler said:
"Temporary Protected Status is a pro-worker tool that brings much-needed relief to working families and communities at home and abroad. We applaud this announcement and urge the administration to designate and redesignate TPS for all countries destabilized by conflict and disasters.  Unions will continue our work to ensure that all those in our communities are able to live and work with rights and dignity."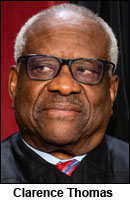 ► From ProPublica — Clarence Thomas secretly participated in Koch Network donor events — Supreme Court Justice Clarence Thomas has attended Koch donor events at least twice over the years, according to interviews with three former network employees and one major donor. The justice was brought in to speak, staffers said, in the hopes that such access would encourage donors to continue giving. That puts Thomas in the extraordinary position of having served as a fundraising draw for a network that has brought cases before the Supreme Court, including one of the most closely watched of the upcoming term.
---
NATIONAL
► From the LA Times — WGA and studios hold marathon talks but no deal yet to end strike — The Writers Guild of America and major studios held a marathon bargaining session Thursday, with a meeting that stretched into the evening in a sign of progress toward a deal that would end the strike that has dragged on for more than 140 days. In a note to guild members Thursday night, members of the WGA negotiating committee said talks with the studios would resume Friday.
► From the AP — Firefighters fear the toxic chemicals in their gear could be contributing to cancer cases — The multi-layered coats and pants worn by firefighters have become the latest battleground over PFAS, or per-and polyfluoroalkyl substances.
---
T.G.I.F.
► The Godmother of Punk is now eligible for Medicare. Today, Joan Jett turns 65. She was just 16 when she became a founding member of all-female '70s punk band The Runaways, but scored her biggest hits with Joan Jett & the Blackhearts in the 1980s. Here's the biggest of the biggest.
---
The Stand posts links to Washington state and national news of interest every weekday morning by 10 a.m.
WASHINGTON IS A UNION STATE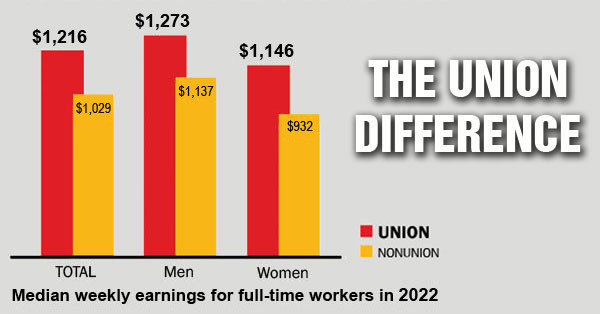 CHECK OUT THE UNION DIFFERENCE in Washington state: higher wages, affordable health and dental care, job and retirement security.
FIND OUT HOW TO JOIN TOGETHER with your co-workers to negotiate for better working conditions and respect on the job. Or go ahead and contact a union organizer today!