Guemes ferry deal | Cathy's clout | Americans support unions
Tuesday, October 17, 2023
---
LOCAL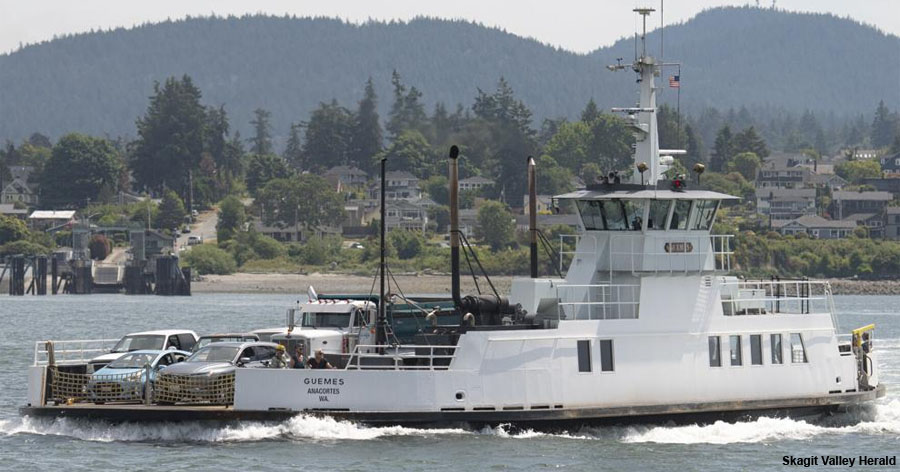 ► From the Skagit Valley Herald — Contract approved for Guemes ferry workers — The Skagit County Board of Commissioners approved Monday a contract with Guemes Island Ferry workers, ending about two years of negotiations. The contract gives workers raises and makes changes to emergency scheduling that the workers have long been asking for, said Peter Hart of the Inlandboatmen's Union of the Pacific.
► From KING — New Seattle minimum wage among highest in U.S. — Seattle's minimum wage for large employers (501 or more employees) will be $19.97 an hour, starting on Jan. 1, 2024. It will be $17.25 an hour for small businesses (500 employees or fewer) that do not pay at least $2.72 an hour towards employees' medical benefits or if the employees make at least $2.72 an hour in tips.
The Stand (Oct. 2) — State minimum wage will increase to $16.28/hour in 2024
► From KUOW — LinkedIn is laying off nearly 700 employees — The Microsoft-owned social media platform LinkedIn is laying off about 668 positions across the company's engineering, product, talent and finance departments.
► From the Seattle Times — Rite Aid bankruptcy may mean more Bartell closures or even another sale — Customers and employees of Bartell Drugs awoke Monday to the unwelcome possibility that the iconic stores could be closed, or even sold off again, following news that Bartell's corporate parent, Rite Aid, filed for bankruptcy.
---
AEROSPACE

► From the union-busting Columbian — Aerospace firm eyes Washougal; Manufacturer's plan would bring at least 100 jobs to county — A California-based aerospace manufacturer has made an offer to purchase a 3.4-acre lot in the Port of Camas-Washougal's industrial park, where it plans to construct a 16,000-square-foot facility that would bring at least 100 jobs to eastern Clark County.
---
THIS WASHINGTON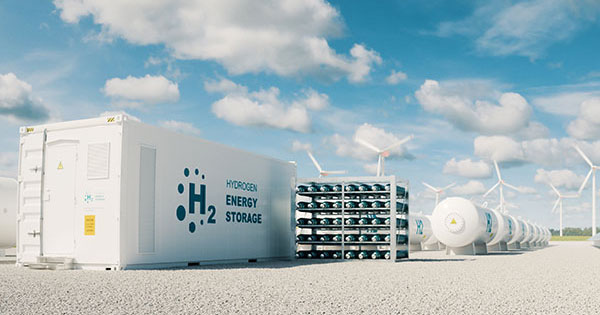 ► From the (Centralia) Chronicle — State, federal officials weigh in on up to $1B for PNW hydrogen hub — The region's proposed clean hydrogen hub could see up to $1 billion for four project phases spanning nine years, with $20 million allocated for the first phase, according to the Pacific Northwest Hydrogen Association. Of the 17 proposals listed for the Pacific Northwest hub, three are directly based in Lewis County.
The Stand (Oct. 13) — 'This is a big deal.' Pacific NW wins hydrogen hub funding
► From the Spokesman-Review — Hospitals sue state to prevent new rules requiring charity care coverage for out-of-state residents — The Washington State Hospital Association filed suit Monday against the state Department of Health over a proposed rule allowing out-of-state patients to receive charity care, claiming such a policy would make medical care harder to access and more expensive for Washington residents.
► From KING — Washington State Transportation Commission to consider $15, $18 tolls on I-405 Tuesday — In a meeting on Tuesday, the Washington State Transportation Commission will consider different scenarios to raise the Bellevue to Lynnwood I-405 express lane and Highway 167 toll up to $15, which could take effect in early 2024. Under the three scenarios being considered, one would eventually raise toll rates to as high as $18. Officials say the increase is largely due to construction funding deficits.
► From the Washington State Standard — Campaign cash pouring into southwest WA congressional race — Democratic Rep. Marie Gluesenkamp Perez, who is seeking re-election, outraised Republicans Joe Kent and Leslie Lewallen in the latest campaign finance filings.
---
THAT WASHINGTON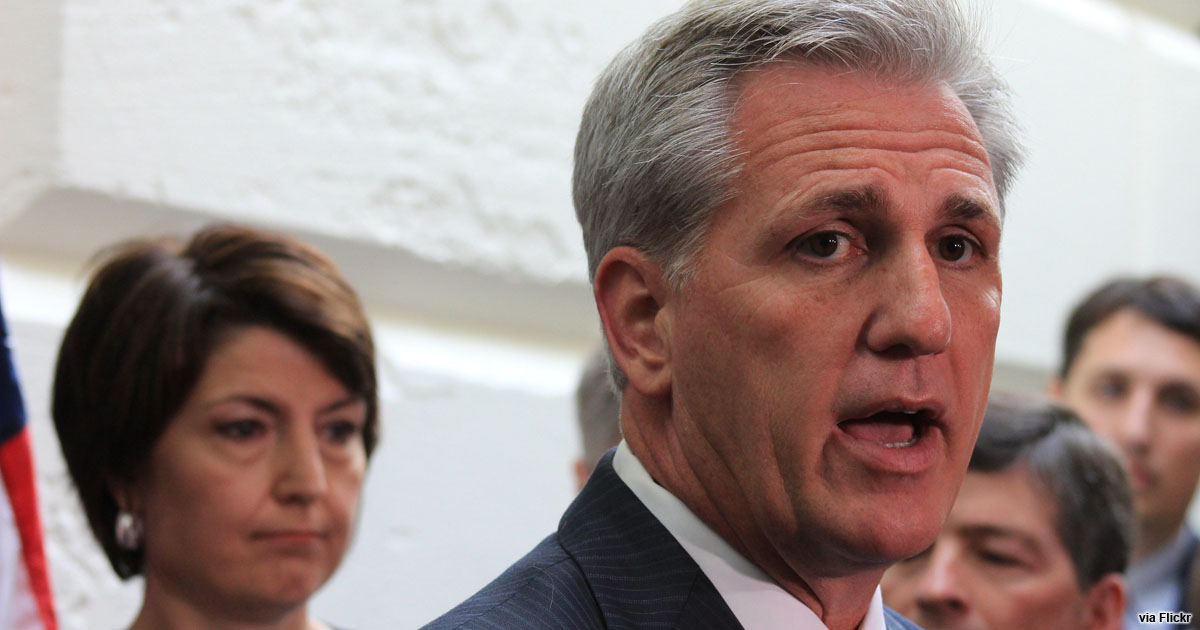 ► From the Spokesman-Review — Inslee chastises McMorris Rodgers over Israel, Ukraine and Speaker — Gov. Jay Inslee called on Rep. Cathy McMorris Rodgers during a visit to Spokane Thursday to use her political clout to influence the election of a new speaker of the House and to ensure the U.S. continues to financially support Ukraine and Israel as both nations defend themselves from attacks.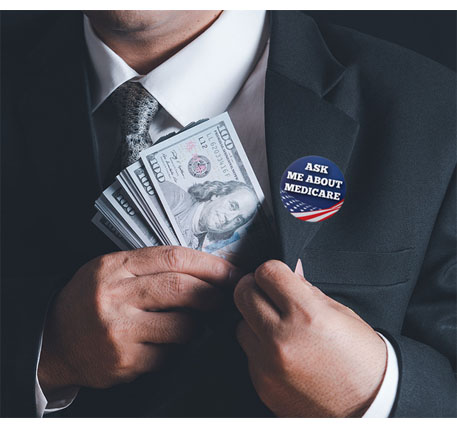 ► From NPR — Medicare Advantage keeps growing. Tiny, rural hospitals say that's a huge problem. — Medicare Advantage insurers are private companies that contract with the federal government to provide Medicare benefits to seniors in place of traditional Medicare. The plans have become dubious payers for many large and small hospitals, which report that the insurers are often slow to pay or don't pay. Medicare Advantage growth has had an outsize impact on the finances of small, rural hospitals that Medicare has designated as "critical access." Under the designation, government-administered Medicare pays extra to those hospitals to compensate for low patient volumes. Medicare Advantage plans, on the other hand, offer negotiated rates that hospital operators say often don't match those of traditional Medicare.
► From the Wall Street Journal — The U.S. gets a C+ in retirement — Social Security and 401(k) plans leave Americans less secure than retirees in much of the world, a new ranking finds.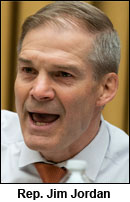 ► From The Hill — Holdouts could blunt Jordan's momentum as House braces for Speaker floor vote — Several GOP lawmakers on Monday evening said they plan to withhold their support from the Ohio Republican when his nomination hits the floor today — enough opposition to sink Jordan's chances of clinching the gavel and make way for another multi-ballot Speakership race.
► From The Hill — Senate GOP warms to idea of Speaker Jordan — Senators say the leadership vacuum in the House is a major problem that needs to get solved as soon as possible, and they worry that if Jordan can't marshal a majority vote on the House floor, the impasse could last for days if not weeks longer.
► From Politico — Justice Barrett expresses support for formal Supreme Court ethics code — U.S. Supreme Court Justice Amy Coney Barrett said Monday that it would be a good idea for the nation's highest court to adopt a formal code of conduct, but she said the nine justices already agree that they should hold themselves to the highest ethical standards possible.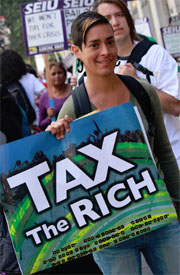 ► From the LA Times — How the Supreme Court could kill a wealth tax before it's been tried (by Michael Hiltzik) — It's getting harder and harder to pretend that the U.S. Supreme Court is much more than an instrument to protect the wealth of America's corporations and its richest citizens. The latest signal is the court's decision to take a once-obscure tax case known as Moore vs. United States. On its face, the case involves the objection by Charles and Kathleen Moore, Washington state residents who have objected to a $15,000 tax bill they received as investors in a small Indian corporation. But there's much more at stake. The conservative anti-tax advocates backing the Moores are hoping to use the case to stifle the nascent movement in favor of a wealth tax on the richest Americans.
---
NATIONAL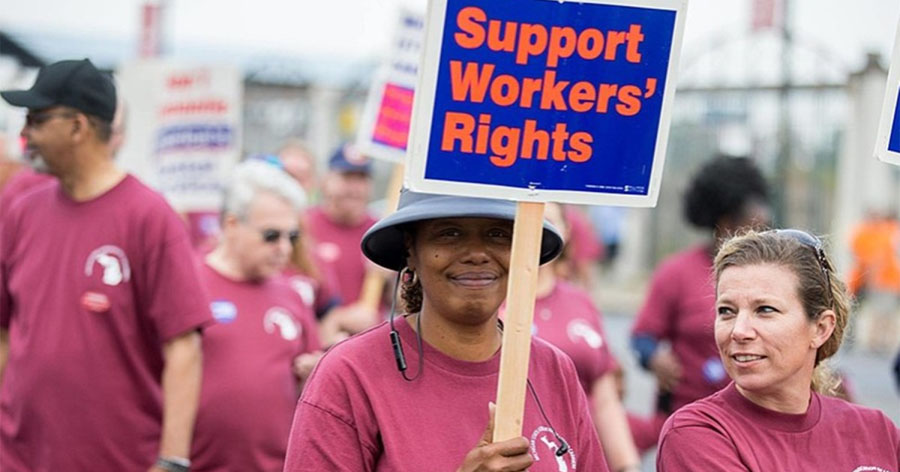 ► From AFGE — New poll shows 7 in 10 Americans support labor unions — According to a new poll conducted by the AFL-CIO:
7 in 10 or 71% approve of labor unions – that includes 91% of Democrats, 69% of independents, and 52% of Republicans
75% support workers going on strike to fight for better wages, benefits, and working conditions
Unions' biggest fans are those under 30 with 88% support unions and 90% support going on strike
More than three fourths believe unions have a positive impact on these important issues: workplace safety (82%), fair compensation and hours (78%), job security (77%), access to affordable health care (76%), retirement security (76%), ability to support their families (76%)
EDITOR'S NOTE — Ready for a voice at work? Get more information about how you can join together with co-workers and negotiate for better wages and working conditions. Or go ahead and contact a union organizer today!
► From Reuters — Ford, UAW leaders spar as auto strike costs rise — Ford executive chairman Bill Ford on Monday urged the UAW to end a 32-day strike and reach a new labor agreement, and warned of the growing impact to the automaker and the U.S. economy. UAW President Shawn Fain replied: "If Ford wants to be the all-American auto company, they can pay all-American wages and benefits."
► From Politico — How Gavin Newsom cooled California labor's hot streak — The Democratic governor both embraced and rebuffed union priorities in a year of surging labor activism.
► From the Washington State Standard — AI bots are helping 911 dispatchers with their workload — Artificial intelligence is quietly revolutionizing non-emergency calls in 911 dispatch centers.
---
The Stand posts links to Washington state and national news of interest every weekday morning by 10 a.m.
WASHINGTON IS A UNION STATE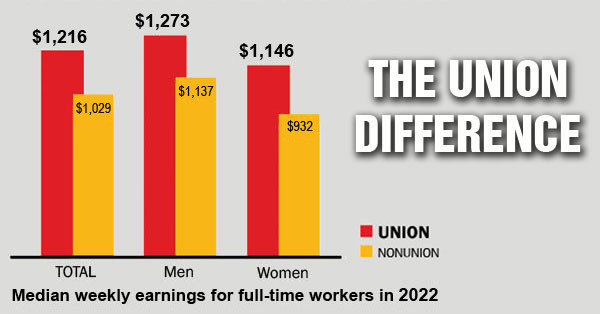 CHECK OUT THE UNION DIFFERENCE in Washington state: higher wages, affordable health and dental care, job and retirement security.
FIND OUT HOW TO JOIN TOGETHER with your co-workers to negotiate for better working conditions and respect on the job. Or go ahead and contact a union organizer today!